Philippines




245,344 (2007)




Navotas Polytechnic College


8.94 km2


National Capital Region




1st to 2nd districts of Navotas




December 20, 1827




John Rey Tiangco (UNA)




Navotas is a city in the Philippines located north of Manila. It is dubbed as the "Fishing Capital of the Philippines" because the livelihood of many of its residences were derived directly or indirectly from fishing and its related industries. Although it was established on December 20, 1827, Navotas celebrates its foundation day every January 16. Navotas became a city after a plebiscite was held on June 24, 2007.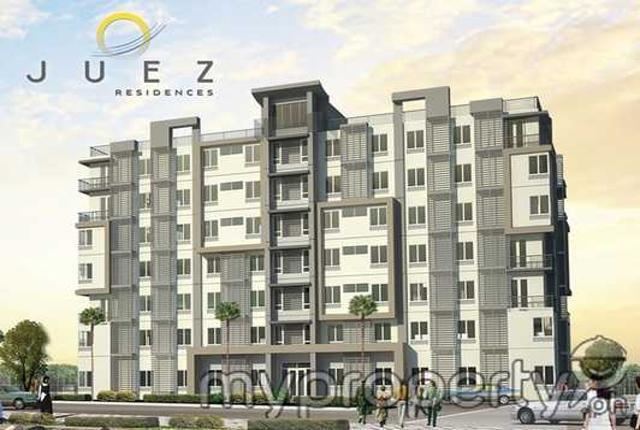 Navotas is a coastal town in the northwest part of Metro Manila. It is a narrow strip of land with an aggregated shoreline of approximately 4.5 km. In the north, Navotas shares a common border with the town of Obando, Bulacan, along Sukol Creek. Along the eastern border runs the Binuangan River, the Daang Cawayan River, the Dampalit River, the Batasan River, the Navotas River, the Bangculasi Channel, the Malabon Channel and the Estero de Maypajo.
It is bordered on the north by Obando, Bulacan along Sukol Creek; on the south by the city of Manila; on the east by Daang Binuangan River, Bangkulasi Channel, Malabon Channel and Estero de Maypajo; and on the west by Manila Bay.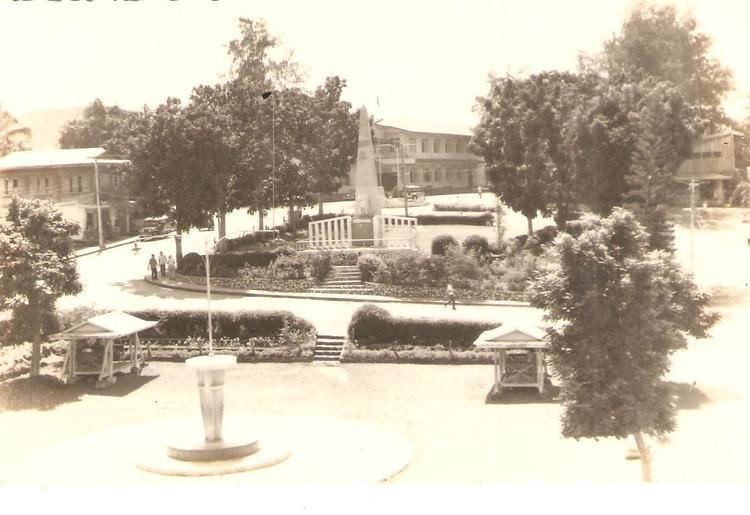 The entire region of Navotas was once part of Malabon. According to one legend, the long and narrow delta extended unbroken from north to south along the seashore. The strip of land between the former district of Tondo, Manila and this town was eaten away by the sea until an opening was made. Water began to flow through the opening. The geographical change prompted the people to refer to the place as "butas", "nayon ng butas",or "nabutas",a Tagalog word that means breached or pierced through. What began as a natural channel developed into a regular waterway, now known as the Navotas River. In later years, the place came to be known as "Nabotas", then "Navotas".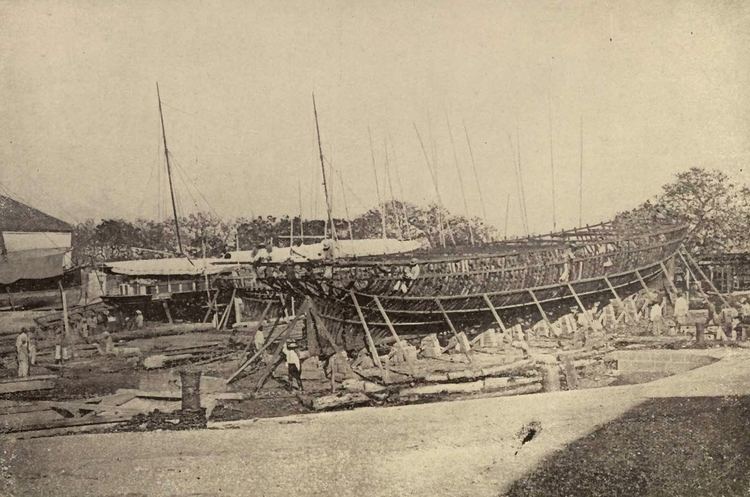 It was also known as hacienda de Navotas; it was once owned by the Dominican friars until it was sold to the Pascual family during the early days of the American regime and developed into a residential estate.
San Jose de Navotas was the name given to the locality after its patron saint, Saint Joseph. On June 11, 1859, a "Superior Decreto" established a new parish and municipality under the supervision of Friar Matias Navoa. The populace was divided into two distinct groups, the naturales (locals) and the mestizos. Mariano Estrellas was the gobernadorcillo (petty governor) of the naturales and Mariano Israel, of the mestizos. Today, because records are incomplete, recognition is only given to the gobernadorcillos for the mestizos. A school in honor of San Jose was built and known as "San Jose Academy."
In 1904, the town was again merged with Malabon. Bernardo Dagala, a native of Navotas, was elected municipal president.
Navotas Wikipedia
(,)http://upload.wikimedia.org/wikipedia/commons/b/bd/Old_Isabela_Pueblo_and_Plaza_Rizal.jpg(,)http://upload.wikimedia.org/wikipedia/commons/0/0e/Shipyards_and_Arsenal,_Cavite,_Philippines_(1899).jpg(,)http://www.zamboanga.com/z/images/3/3f/San_roque_church_navotas_city_01.jpg(,)http://www.zamboanga.com/z/images/7/7a/Navotas_City_Hall.jpg(,)http://image.slidesharecdn.com/philippinehistorychapter5-121005230137-phpapp01/95/philippine-history-chapter-45-and-6-pdf-10-728.jpg%3Fcb%3D1349478278(,)http://upload.wikimedia.org/wikipedia/commons/4/4a/Navotas_National_High_School_Logo.png
(,)http://imganuncios.mitula.net/condominium_at_juez_residences_in_tower_1_6thflr_unit_6o_99409572144656055.jpg(,)http://www.palafoxassociates.com/sites/default/files/imagecache/project_large/project/project-navotas-city.jpg(,)http://d3aqk5wrs8c4iy.cloudfront.net/20150222210915-olx18e4c19745e01c5432895dcfcc2437abe4aca700.jpg(,)http://newsinfo.inquirer.net/files/2013/01/goldcoast26b.jpg(,)http://imganuncios.mitula.net/ready_to_occupy_dmci_condo_stellar_near_edsa_munoz_balintawak_3610112426814359493.jpg(,)https://manilametro.files.wordpress.com/2011/04/ayalalegaspivill-large.jpg(,)http://i1195.photobucket.com/albums/aa392/askinginamorta/1678810.jpg(,)http://www.theurbanroamer.com/wp-content/uploads/2010/09/dsc00689.jpg(,)https://fbcdn-sphotos-f-a.akamaihd.net/hphotos-ak-ash4/282676_559981117353451_1493603974_n.jpg(,)http://imganuncios.mitula.net/house_to_buy_with_45_m_and_2_bedrooms_in_cavite_calabarzon_7490133422587712551.jpg(,)https://lh5.googleusercontent.com/-5bsZUJIRdZM/U4lz0hj5_wI/AAAAAAAADGY/UCnfTX_bGyk/s800/Batch%2525201.jpg(,)http://www.fieldtripstotherealworld.com/wp-content/uploads/2012/03/Screen-shot-2012-02-04-at-6.46.53-PM.png(,)http://www.itsmorefuninthephilippines.vn/wp-content/uploads/2014/01/ncr.jpg(,)http://dmci-homes.com.ph/wp-content/uploads/2010/07/Siena-Park-Residences.jpg(,)http://4.bp.blogspot.com/_b2cMeM-PtOI/TEcpy3lvsAI/AAAAAAAAANg/ON_reuwEvsY/s1600/IMG_4122.jpg(,)http://cdn07.olx.ph/20140805150922-b07b48612e4740a08f8553cc394f608b.jpg
(,)http://www.pepper.ph/wp-content/uploads/2014/09/12.jpg(,)http://www.certifiedfoodies.com/files/2014/06/Malabon-City-Food-Tour.jpg(,)http://www.entrepreneurship.org.ph/images/stories/img_0119.jpg(,)http://www.spot.ph/files/2010/08/1280819556-aling-normas-pancit.jpg(,)http://www.pepper.ph/wp-content/uploads/2014/09/19.jpg(,)https://lh4.googleusercontent.com/-U0ogX4pF0T4/Ud0SaQ2pgPI/AAAAAAAAM1c/iYL-y3yz8NY/s800/20130623-MALABON-NEX5N-0005.jpg(,)http://www.pepper.ph/wp-content/uploads/2014/09/17.jpg(,)http://chooseweb.s3.amazonaws.com/cache/f0/3d/f03d3ff5cefaec68ab286a1386003927.jpg(,)https://lh6.googleusercontent.com/-B1mCCBH9HZ4/Ud0BxMmo56I/AAAAAAAAM08/scmJgIqTACU/s800/20130623-MALABON-NEX5N-0004.jpg(,)http://s3.burpple.com/foods/e9cf16aa32906fcd58501739_original.%3F1367072395(,)http://www.pepper.ph/wp-content/uploads/2014/09/23.jpg(,)http://i790.photobucket.com/albums/yy182/Enzo_Co_Lacap/Malabon%25208/f08d16a4-8acc-4bad-91bd-85cb6e1b1a85_zps4b6a5511.jpg(,)http://photos.wikimapia.org/p/00/01/20/32/93_big.jpg(,)http://i.ytimg.com/vi/Eky3YbvVcPI/hqdefault.jpg