Covid-19
Plantae




Myrtaceae




Eucalyptus loxophleba




Myrtales




Eucalyptus




Species






Eucalyptus salmonophloia, Eucalyptus wandoo, Eucalyptus salubris, Eucalyptus erythronema, Eucalyptus rudis
Eucalyptus loxophleba, commonly known as York gum, is a species of Eucalyptus which is endemic to Western Australia. The Noongar peoples know the tree as Daarwet, Goatta, Twotta or Yandee.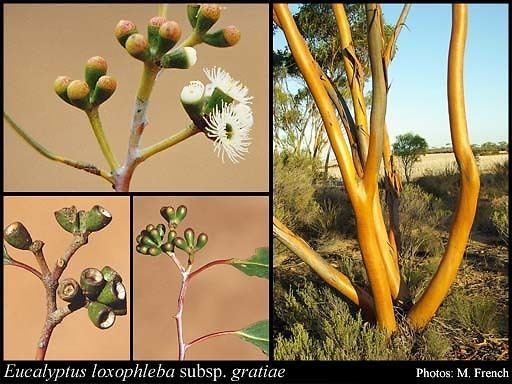 English botanist George Bentham described the species in Volume 3 of his work Flora Australiensis in 1867. The species name is from the Ancient Greek words loxos and phlebos "vein".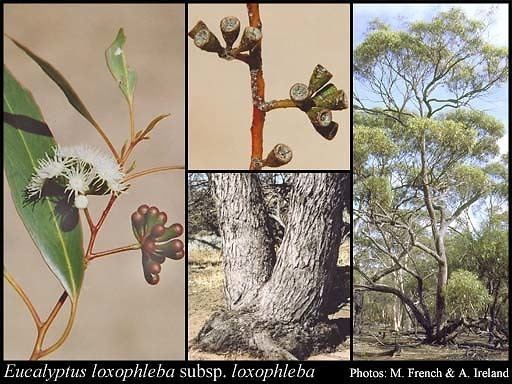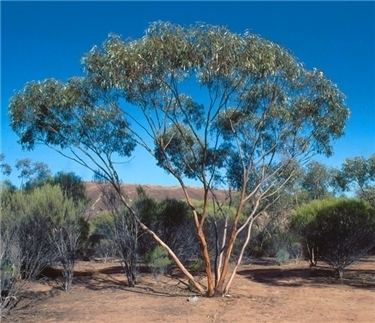 The mallee or tree typically grows to a height of 5 to 15 metres (16 to 49 ft) and has a diameter of about of 0.6 metres (2 ft). It has rough fibrous-flaky or smooth bark that is persistent throughout. The bark is grey-brown over copper with a darker grey rough basal stocking. It blooms between July and February producing white flowers. Seed capsules form |title=later and will persist until the following August or longer. Seed viability ranges from about 680 viable seeds per gram in subsp. loxophleba down to about 110 seeds per gram in subsp. gratiae.
Four subspecies are recognised;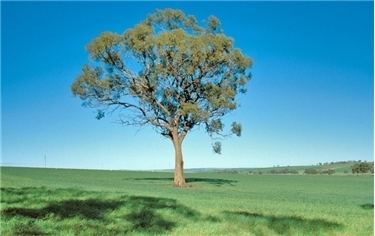 Eucalyptus loxophleba subsp. gratiae Brooker
Eucalyptus loxophleba subsp. lissophloia L.A.S.Johnson & K.D.Hill
Eucalyptus loxophleba subsp. loxophleba Benth.
Eucalyptus loxophleba subsp. supralaevis L.A.S.Johnson & K.D.Hill
Woodlands containing E. loxophleba is found across a broad swathe of Western Australia from the Mid West south through the Wheatbelt and east into the Goldfields-Esperance region of the state. It is found among rocky outcrops and on flats, rises, slopes, hilltops, near salt lakes and along drainage lines. It will grow in a range of soil types such as red-brown or rocky loam, in sands or sandy clays over laterite, dolerite or granite.
Associated species include wandoo, salmon gum, gimlet, powderbark wandoo, as well as raspberry jam. It also occurs with other mallee eucalypts in populations further to the east.
Natural populations of E. loxophleba grows in areas affected by dryland salinity. All of the four subspecies could possibly be used in the remediation of dryland salinity, but subsp. lissophloia has been more widely cultivated because of its potential as an oil mallee. This subspecies has also been introduced to the eastern States in planting for carbon sequestration. Historically, the wood of subsp. loxophleba was used by wheelwrights and similar workers.
The heartwood of the tree is yellow-brown, hard and tough with an interlocked grain. The wood has a green density of about 1185 kg/m3 and an air-dried density about 1060 kg/m3.
Eucalyptus loxophleba Wikipedia