Covid-19
Plantae




Myrtaceae




Eucalyptus salubris




Myrtales




Eucalyptus




Species






Eucalyptus salmonophloia, Eucalyptus loxophleba, Eucalyptus platypus, Eucalyptus erythronema, Eucalyptus spathulata
Eucalyptus salubris, commonly known as Gimlet, Fluted Gum Tree, Gimlet Gum and Silver-topped Gimlet, is a gum tree endemic to low-rainfall areas of the wheatbelt and goldfields regions of Western Australia.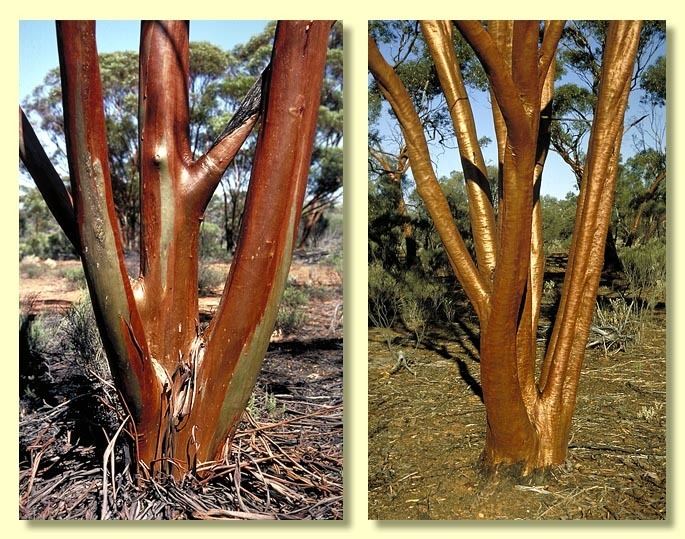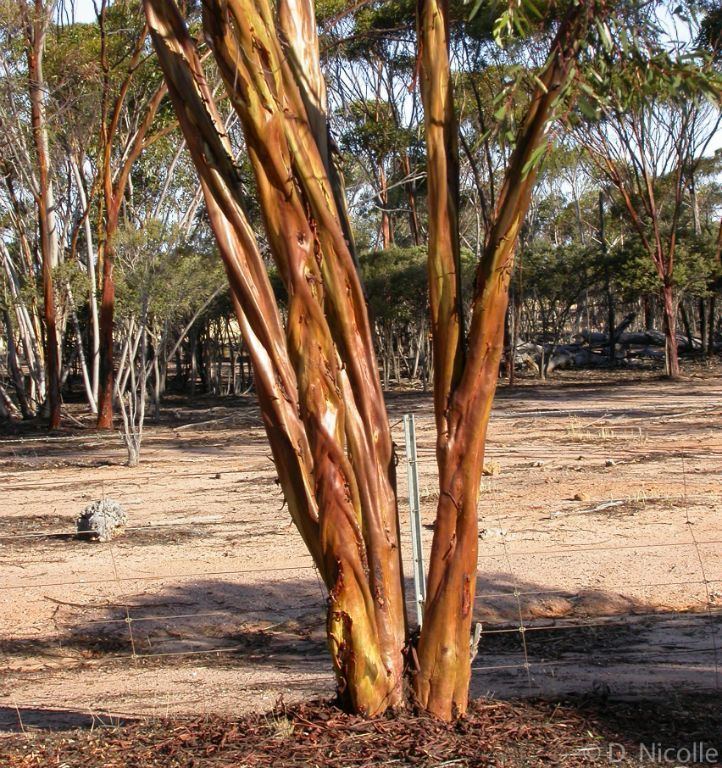 E. salubris grows as a mallee, usually from four to 15 metres high, but sometimes as low as two metres or as high as 24 metres. It has smooth, strongly fluted trunks and stems, and white or cream flowers from September to March.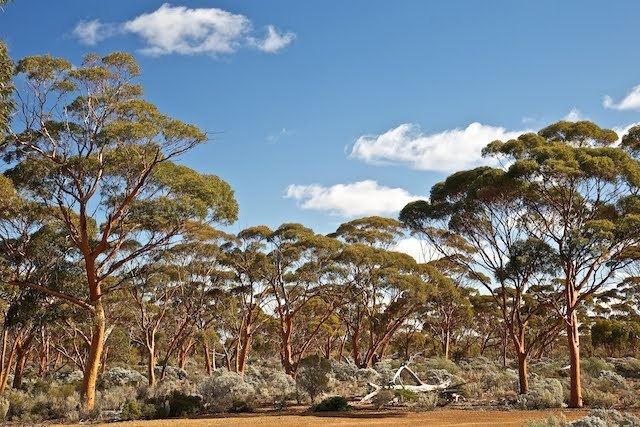 The species was first published in 1876 by Ferdinand von Mueller, based on specimens collected at Queen Victoria Spring by Jess Young during the Giles expedition of May 1875.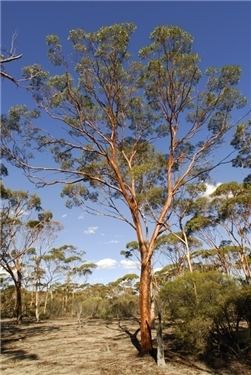 There are no subspecies or variety. A variety was published by Joseph Maiden in 1919 as E. s. subsp. glauca, but this was promoted to species rank as E. ravida in 1991. Hybrids with E. tortilis have been reported.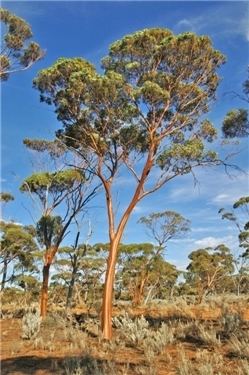 It has a wide distribution, occurring throughout the Avon Wheatbelt and Coolgardie biogeographic regions, with outliers as far west as Perth and as far south as Esperance. The relief is generally gentle slopes. It grows in a range of soils: red loams, red clay loams, yellow and red sand, and laterite.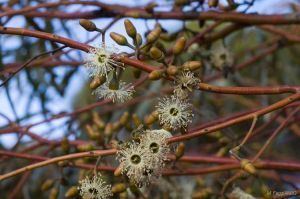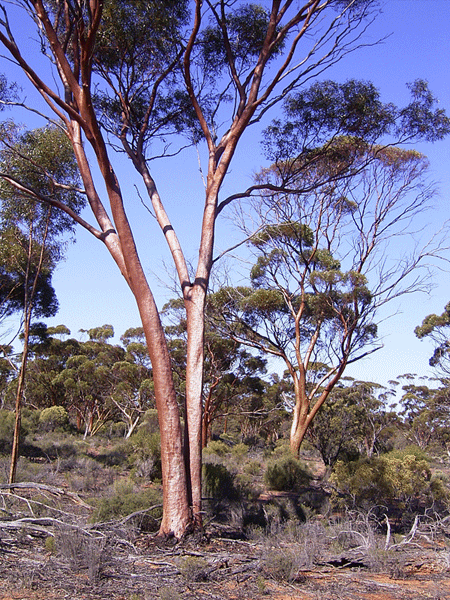 Eucalyptus salubris Wikipedia