Nationality

Australian




Height

1.78 m




Role

Actress





Name

Essie Davis




Occupation

Actress, singer




Spouse

Justin Kurzel (m. 2002)





Born

1970 (age 44–45)Hobart, Tasmania, Australia


Awards

AACTA Award for Best Guest or Supporting Actress in a Television Drama




Children

Ruby Kurzel, Stella Kurzel




Movies and TV shows

The Babadook, Miss Fisher's Murder M, Girl with a Pearl Earring, The Matrix Revolutions, The Matrix Reloaded


Similar People

Jennifer Kent, Nathan Page, Justin Kurzel, Noah Wiseman, Ashleigh Cummings
Essie davis bringing back styles of the 1920 s
Esther "Essie" Davis (born January 7, 1970) is an Australian actress. She is best known for her roles as Phryne Fisher in Miss Fisher's Murder Mysteries and Amelia Vanek in The Babadook. Other major work has included a recurring role in season six of the TV series Game of Thrones, and a role as Elizabeth Woodville in the TV series The White Princess, an adaptation of Philippa Gregory's historical novel.
Contents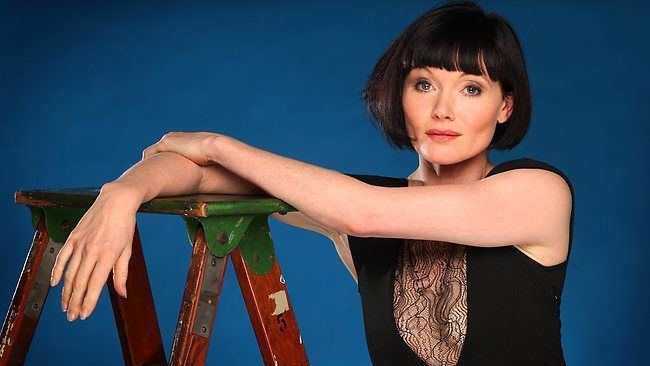 Essie davis on playing miss fisher
Early life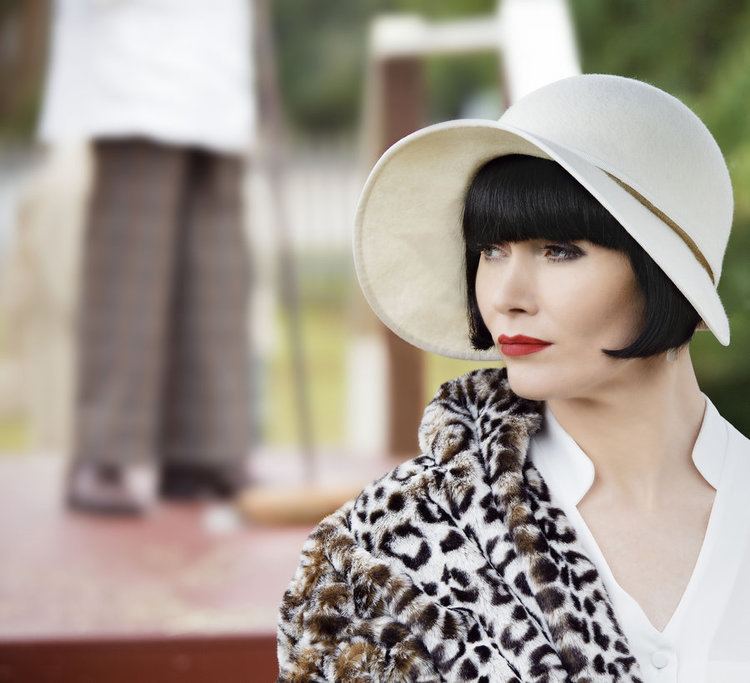 Davis was brought up on the outskirts of Hobart, the daughter of local artist George Davis. She was educated at Clarence High School; Rosny College; the University of Tasmania, where she was a member of the Old Nick Company; and the National Institute of Dramatic Art (NIDA) in Sydney, where she graduated in 1992.
Career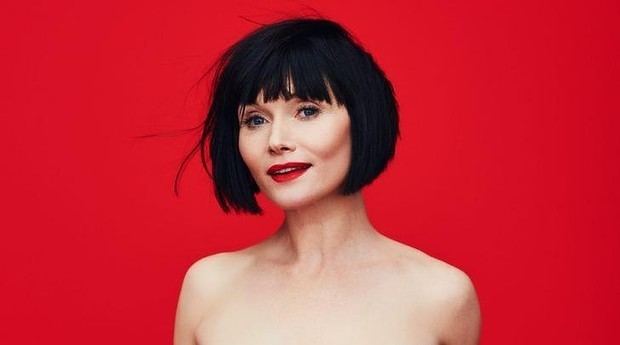 Her acting career began with the Bell Shakespeare company when, straight out of NIDA, she was cast as Juliet in its 1993 production of Romeo and Juliet. She followed this with performances for the company in Hamlet and Richard III in 1993, and Macbeth and The Taming of the Shrew in 1994.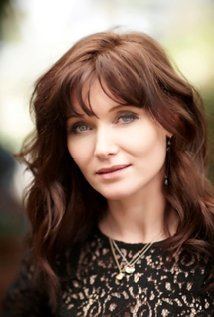 Davis' film career started with her role in the Australian 1995 film Dad and Dave: On Our Selection, which starred Geoffrey Rush, Leo McKern and Joan Sutherland. Film roles continued in The Matrix Reloaded and The Matrix Revolutions, director Richard Flanagan's 1998 Tasmanian film The Sound of One Hand Clapping, and Girl with a Pearl Earring.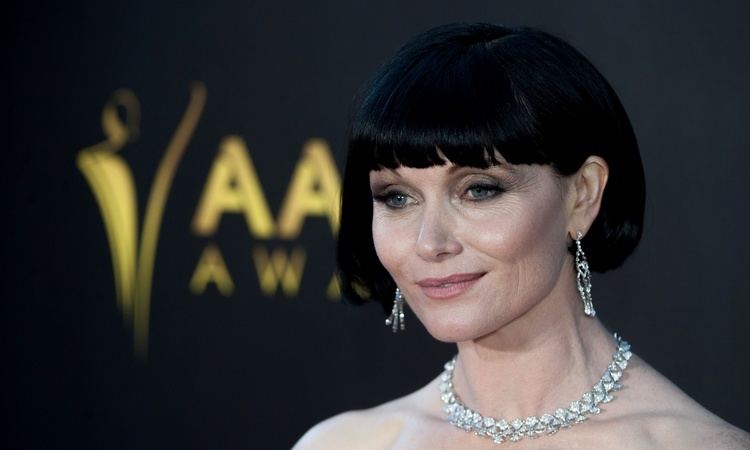 After further stage performances in Australia including Gwendolen Fairfax in a national tour of The Importance of Being Earnest in 2000 and The School for Scandal for the Sydney Theatre Company in 2001, in 2003 she won the Laurence Olivier Award for Best Supporting Actress for her performance as Stella Kowalski opposite Glenn Close in Trevor Nunn's production of Tennessee Williams play A Streetcar Named Desire at the National Theatre in London. In 2004 she starred in a Broadway production of Tom Stoppard's Jumpers at the Brooks Atkinson Theatre, for which she earned a Tony Award nomination. In 2005 she appeared as Mrs. Nellie Lovett in the BBC production of Sweeney Todd with Ray Winstone.
In the 2008 film Hey, Hey, It's Esther Blueburger she plays Esther's controlling mother. Also in 2008, she appeared in the film Australia with Nicole Kidman and Hugh Jackman, directed by Baz Luhrmann. The same year, Davis played Maggie in Cat on a Hot Tin Roof for the Melbourne Theatre Company.
Davis returned to Tasmania to launch the Tasmanian Theatre Company in 2008 and help support local theatre while encouraging youth to continue participating in the arts. In 2011, she received a Logie Award nomination for her role as Anouk in the Australian miniseries The Slap. In 2012, 2013 and 2015, Davis played Phryne Fisher, the central character in ABC Television's high-rating costume drama, Miss Fisher's Murder Mysteries.
Davis starred in Jennifer Kent's 2014 debut feature The Babadook. For her work in the film Davis was nominated for an AACTA Award for Best Actress in a Leading Role, an AACTA International Award for Best Actress and a Fangoria Chainsaw Award for Best Leading Actress.
In 2016, she joined the HBO series Game of Thrones in Season 6 as Lady Crane; this role did not continue into Season 7. In June 2016 she started filming The White Princess, playing Dowager Queen Elizabeth (Elizabeth Woodville). In early January 2017, the producers released a video clip from the series as a brief trailer (teaser).
In late 2016, there were some plans for a movie, possibly a full trilogy, featuring the character Phryne Fisher. In May 2016, the actress said she would certainly consider appearing in a Miss Fisher film. "[We're] just working out the ideas of how to make it bigger and better and more fabulous than the TV show." If the project proceeds, the producers would need to wait until the actress has completed filming The White Princess TV series in England.
Personal life
Davis married Justin Kurzel in 2002; the couple have two children, twin daughters, Stella and Ruby.
Filmography
Actress
-
One Day (TV Series) (post-production)
as
Alison Mayhew
- Episode #1.1 - Alison Mayhew
2022
Guillermo del Toro's Cabinet of Curiosities (TV Series)
as
Nancy Bradley
- The Murmuring (2022) - Nancy Bradley
2021
The Justice of Bunny King
as
Bunny
2020
Miss Fisher & the Crypt of Tears
as
Phryne Fisher
2019
True History of the Kelly Gang
as
Ellen Kelly
2019
Lambs of God (TV Mini Series)
as
Sister Iphigenia
- Resurrection (2019) - Sister Iphigenia
- The Beast Incarnate (2019) - Sister Iphigenia
- The Blood of Eden (2019) - Sister Iphigenia
- The Devil into Paradise (2019) - Sister Iphigenia
2018
True Story with Hamish & Andy (TV Series)
as
Dr. Karen
- Carol (2018) - Dr. Karen
2017
The Last Post (TV Mini Series)
as
Martha Franklin
- The Bigger Picture (2017) - Martha Franklin
- Precious Cargo (2017) - Martha Franklin
- Episode #1.4 (2017) - Martha Franklin
- Episode #1.3 (2017) - Martha Franklin
- Starfish (2017) - Martha Franklin
2017
Electric Dreams (TV Series)
as
Vera
- Human Is (2017) - Vera
2017
The White Princess (TV Mini Series)
as
Dowager Queen Elizabeth
- English Blood on English Soil (2017) - Dowager Queen Elizabeth
- Traitors (2017) - Dowager Queen Elizabeth
- Burgundy (2017) - Dowager Queen Elizabeth
- Hearts and Minds (2017) - Dowager Queen Elizabeth
- The Pretender (2017) - Dowager Queen Elizabeth
- In Bed with the Enemy (2017) - Dowager Queen Elizabeth
2016
Assassin's Creed
as
Cal's Mother
2016
Mindhorn
as
Patricia Deville
2016
Game of Thrones (TV Series)
as
Lady Crane
- No One (2016) - Lady Crane
- Blood of My Blood (2016) - Lady Crane
- The Door (2016) - Lady Crane
2012
Miss Fisher's Murder Mysteries (TV Series)
as
Phryne Fisher
- Death Do Us Part (2015) - Phryne Fisher
- Game, Set & Murder (2015) - Phryne Fisher
- Death at the Grand (2015) - Phryne Fisher
- Death & Hysteria (2015) - Phryne Fisher
- Blood & Money (2015) - Phryne Fisher
- Murder & Mozzarella (2015) - Phryne Fisher
- Murder & the Maiden (2015) - Phryne Fisher
- Death Defying Feats (2015) - Phryne Fisher
- Murder Under the Mistletoe (2013) - Phryne Fisher
- Unnatural Habits (2013) - Phryne Fisher
- Dead Air (2013) - Phryne Fisher
- Death on the Vine (2013) - Phryne Fisher
- Framed for Murder (2013) - Phryne Fisher
- The Blood of Juana the Mad (2013) - Phryne Fisher
- Blood at the Wheel (2013) - Phryne Fisher
- Marked for Murder (2013) - Phryne Fisher
- Murder à la Mode (2013) - Phryne Fisher
- Deadweight (2013) - Phryne Fisher
- Dead Man's Chest (2013) - Phryne Fisher
- Death Comes Knocking (2013) - Phryne Fisher
- Murder Most Scandalous (2013) - Phryne Fisher
- King Memses' Curse (2012) - Phryne Fisher
- Murder in the Dark (2012) - Phryne Fisher
- Blood and Circuses (2012) - Phryne Fisher
- Death by Miss Adventure (2012) - Phryne Fisher
- Queen of the Flowers (2012) - Phryne Fisher
- Away with the Fairies (2012) - Phryne Fisher
- Murder in Montparnasse (2012) - Phryne Fisher
- Ruddy Gore (2012) - Phryne Fisher
- Raisins and Almonds (2012) - Phryne Fisher
- Death at Victoria Dock (2012) - Phryne Fisher
- The Green Mill Murder (2012) - Phryne Fisher
- Murder on the Ballarat Train (2012) - Phryne Fisher
- Cocaine Blues (2012) - Phryne Fisher
2014
Funny or Die Presents... (TV Series)
as
Amelia
- The Babadooks of Hazzard (2014) - Amelia
2014
A Poet in New York (TV Movie)
as
Caitlin Thomas
2014
The Babadook
as
Amelia Vanek
2011
The Last Time I Saw Michael Gregg (Video)
as
Lotte
2011
The Slap (TV Mini Series)
as
Anouk
- Richie (2011) - Anouk
- Aisha (2011) - Anouk
- Manolis (2011) - Anouk (uncredited)
- Rosie (2011) - Anouk
- Connie (2011) - Anouk
- Harry (2011) - Anouk
- Anouk (2011) - Anouk
- Hector (2011) - Anouk
2011
Cloudstreet (TV Mini Series)
as
Dolly Pickles
- Part 3 (2011) - Dolly Pickles
- Part 2 (2011) - Dolly Pickles
- Part 1 (2011) - Dolly Pickles
2010
Legend of the Guardians: The Owls of Ga'Hoole
as
Marella (voice)
2010
The Wedding Party
as
Jane
2010
South Solitary
as
Alma Stanley
2008
Hey Hey It's Esther Blueburger
as
Grace Blueburger
2006
Charlotte's Web
as
Mrs. Arable
2006
The Silence (TV Movie)
as
Juliet Moore
2006
Sweeney Todd (TV Movie)
as
Mrs Lovett
2003
The Matrix Revolutions
as
Maggie
2003
Girl with a Pearl Earring
as
Catharina
2003
Temptation (TV Movie)
as
Julie
2003
After the Deluge (TV Movie)
as
Beth
2003
Enter the Matrix (Video Game)
as
Maggie (voice)
2003
The Matrix Reloaded
as
Maggie
2002
Young Lions (TV Mini Series)
as
Julie Morgan
- Mardi Gras (2002) - Julie Morgan (as Essie Davies)
- Episode #1.2 (2002) - Julie Morgan
2001
Corridors of Power (TV Series)
as
Sophie
- Episode #1.4 (2001) - Sophie
2000
Halifax f.p. (TV Series)
as
Alison Blount
- The Spider and the Fly (2000) - Alison Blount
1998
Kings in Grass Castles (TV Mini Series)
as
Mary Costello
- Episode #1.2 (1998) - Mary Costello
- Episode #1.1 - Mary Costello
1998
Murder Call (TV Series)
as
Judy St. John
- Deadfall (1998) - Judy St. John
1998
The Sound of One Hand Clapping
as
Jean
1997
The Ripper (TV Movie)
as
Evelyn Bookman
1997
The Two-Wheeled Time Machine (Short)
as
Young alice
1997
Water Rats (TV Series)
as
Senior Detective Nicola Bourke
- Dead or Alive (1997) - Senior Detective Nicola Bourke
- Blood Trail (1997) - Senior Detective Nicola Bourke
1997
Blackrock
as
Det.Gilhooley
1996
River Street
as
Wendy Davis
1995
Dad and Dave: On Our Selection
as
Kate
Producer
2020
Miss Fisher & the Crypt of Tears (associate producer)
2015
Miss Fisher's Murder Mysteries (TV Series) (associate producer - 8 episodes)
- Death Do Us Part (2015) - (associate producer)
- Game, Set & Murder (2015) - (associate producer)
- Death at the Grand (2015) - (associate producer)
- Death & Hysteria (2015) - (associate producer)
- Blood & Money (2015) - (associate producer)
- Murder & Mozzarella (2015) - (associate producer)
- Murder & the Maiden (2015) - (associate producer)
- Death Defying Feats (2015) - (associate producer)
Soundtrack
2021
Nitram (performer: "Chopsticks", "Tit Willow")
2013
Miss Fisher's Murder Mysteries (TV Series) (performer - 3 episodes)
- Death & Hysteria (2015) - (performer: "There's a Long, Long Trail a Winding")
- Murder Under the Mistletoe (2013) - (performer: "Deck The Halls" - uncredited)
- Dead Air (2013) - (performer: "Monday Morning Blues" (uncredited), "Just One Scoop of Flamboyance" (uncredited), "Let's Misbehave")
Thanks
2016
Assassin's Creed (the producers wish to thank the following for their assistance)
2015
Macbeth (special thanks)
Self
2020
Sunday Brunch (TV Series)
as
Self - Guest
- Episode #9.1 (2020) - Self - Guest
2015
4th AACTA Awards (TV Special)
as
Self
2014
The Babadook: Behind the Scenes Footage (Video documentary short)
as
Self - Actress
2014
The Babadook: Interviews with the Cast (Video documentary short)
as
Self - Actress
2012
Adam Hills in Gordon St Tonight (TV Series)
as
Self
- Episode #2.1 (2012) - Self
2012
1st AACTA Awards (TV Special)
as
Self - Presenter
2011
The Making of The Slap (TV Series documentary)
as
Self
2009
Play School (TV Series)
as
Self
- What's Inside? - Socks in Shoes (2011) - Self
- Once Upon a Time - Magic (2011) - Self
- Once Upon a Time - Prince and Princess (2011) - Self
- Up - Growing Up (2011) - Self
- Seasons - Autumn (2010) - Self
- Nonsense - Upside Down (2009) - Self
2008
Hey Hey It's Esther Blueburger: Behind the Scenes Featurette (Video documentary short)
as
Self
2007
Charlotte's Web: Making Some Movie (Video documentary short)
as
Self
2004
The 58th Annual Tony Awards (TV Special)
as
Self - Nominee
1995
Dad and Dave: On Our Selection - On Set Footage (Video short)
as
Self - Actress
1995
Dad and Dave: On Our Selection - On Set Interviews (Video)
as
Self - Actress
References
Essie Davis Wikipedia
(Text) CC BY-SA