Years active

1989-present




Name

Eric Schweig




Role

Actor








Full Name

Ray Dean Thrasher




Born

19 June 1967 (age 56) (

1967-06-19

) Inuvik, Northwest Territories, Canada


Occupation

Actor/Artisan/Outreach Worker




Spouse

Leah Schweig (m. 1999–2000)




TV shows

Into the West, 500 Nations


Movies

The Last of the Mohicans, The Missing, Big Eden, Tom and Huck, Skins


Similar People

Russell Means, Wes Studi, Jodhi May, Madeleine Stowe, Daniel Day‑Lewis
Eric schweig native actor
Eric Schweig (born Ray Dean Thrasher on 19 June 1967) is an Inuit and Ojibwe/Anishinaabe Aboriginal Canadian actor best known for his role as Chingachgook's son Uncas in The Last of the Mohicans (1992).
Contents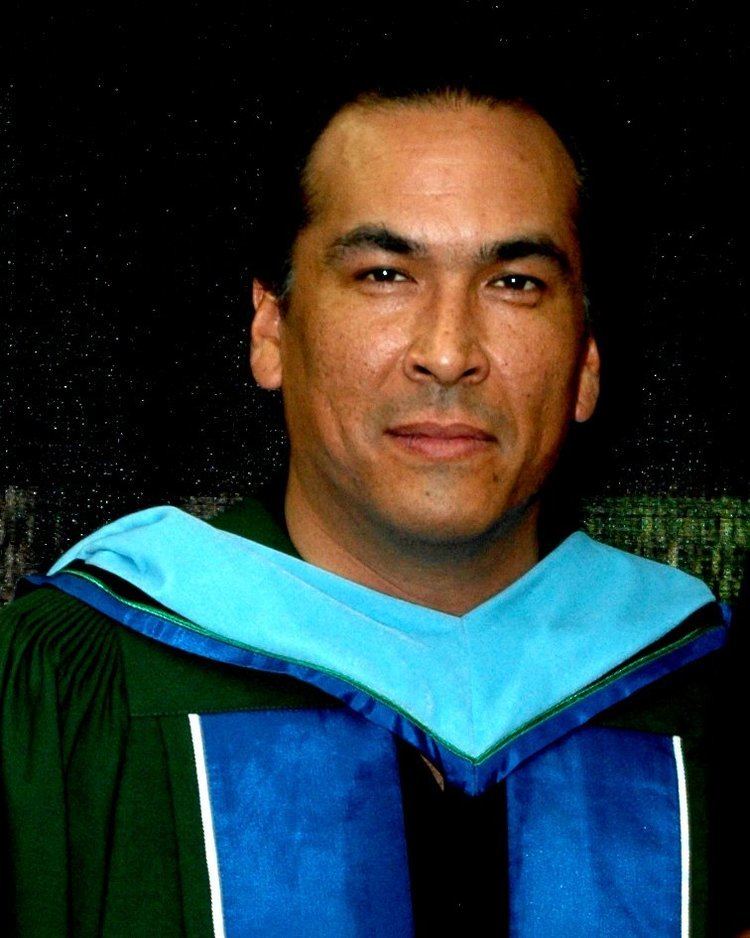 Eric schweig native actor
Early life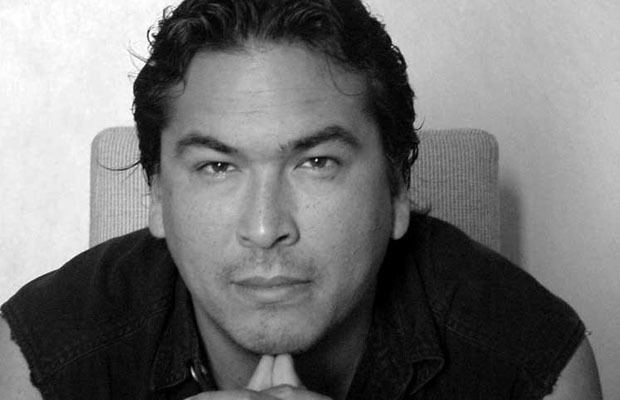 Schweig was born in Inuvik, Northwest Territories. He is of mixed race (Inuvialuk, Chippewa-Dene and German). He is the oldest of seven children, who were all adopted out as part of the Canadian government's failed attempt at forcing Inuit and First Nations children to assimilate into white society. Schweig's biological mother died of alcoholism in 1989. He never met her. "She didn't drink a drop of alcohol until we were taken away," says Schweig. "We were part of the whole assimilation program—forcibly taken away, although my adoptive parents told me I wasn't." Schweig was adopted at six months of age by an English speaking German-French family. He spent his childhood in Inuvik until he was six, when his family moved to Bermuda. They later moved back to Canada.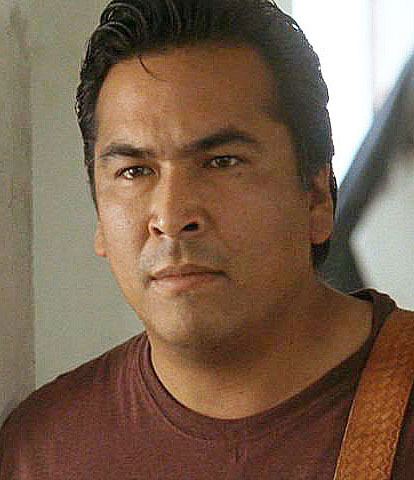 "I eventually grew tired of living in a prison without walls and ran away when I was 16. What transpired between then and now has been a roller coaster of alcohol, drugs, violence, failed relationships, despair and confusion. Who am I? Where do I come from? Where is my family? Where do I belong? When life's mystery has been shattered by strangers watching over you, a lot of these questions are lost."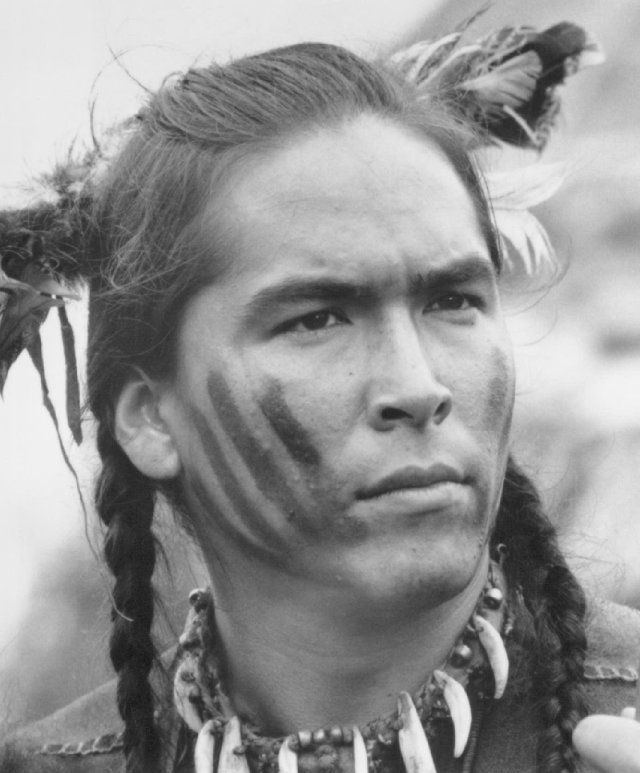 Schweig ran away to Toronto, Ontario, where he supported himself by framing houses. In 1985, he was part of the cast of The Cradle Will Fall, an experimental adaptation of Frank Wedekind's Spring Awakening produced by Theatre of Change at the Actor's Lab; this was his first experience as an actor. In 1987, at twenty years old, he was approached by a producer who suggested he audition for a role in the movie called The Shaman's Source (1990). With little formal education or experience he won the role. The film launched his career in the film industry.
Career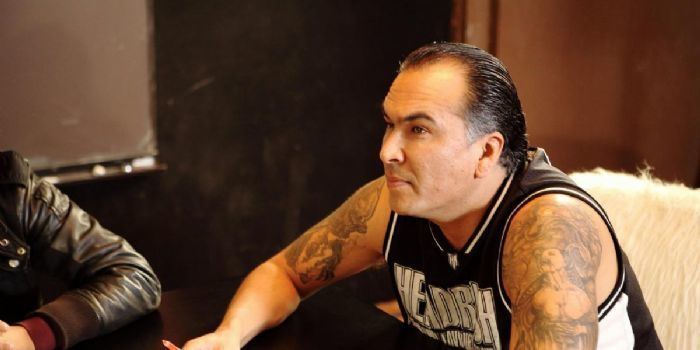 Schweig's numerous screen credits (over thirty) include his portrayal of Uncas in the epic motion picture The Last of the Mohicans (1992) and Pike Dexter in the movie Big Eden (2000), for which he won the Grand Jury Prize at the Outfest film festival. In 1992, he was cast as Black Thunder in the Canadian Broadcasting Corporation mini-series By Way of the Stars. Among his period film credits since The Last of the Mohicans, Eric became the famous Mohawk leader Joseph Brant/Thayendanegea for TNT's telefilm The Broken Chain (1993), playing for the first time the main character in a movie (Schweig appeared with Wes Studi again for this motion picture). It was shot primarily in North Carolina. He starred in Disney's The Scarlet Letter and Tom and Huck with Amy Wright in 1995. In 1996 he appeared as a Comanche protagonist, Buffalo Hump, in the Larry McMurtry miniseries Dead Man's Walk. More recently, he played the lead role in films addressing more contemporary issues facing aboriginal and Native American people: Skins (2002), Cowboys and Indians: The J.J. Harper Story (2003) and One Dead Indian (2006).
Personal life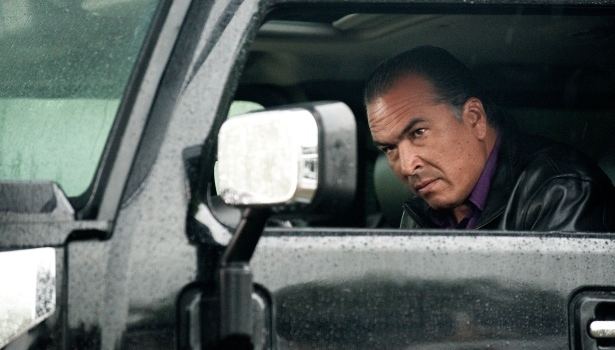 During the 1990s, Schweig began carving masks as a natural extension of his artistic expression. Since his childhood, Eric found he was emotionally pre-disposed to carving small objects out of wood (figures, kayak, etc.). Under the tutelage of artist Vern Etzerza, he studied traditional Pacific Coast carving before directing his talent specifically towards custom and traditional Inuit Spirit Masks, in collaboration with master carver Art Thompson. His collection of masks are not only successful attempts to reconnect with his heritage and with Inuit art, but his carvings are also necessary labours of psychological resilience facing a traumatized childhood. As a disastrous consequence of this uprooting and abuse, Schweig struggled for many years with alcohol abuse. He has stated that Big Eden (2000) was the first movie in which he was entirely sober. His fame as an actor gives him the opportunity to share his life's experience in numerous speaking engagements in Canada and the United States of America. He is able to make large audiences aware of aboriginal issues, including adoption, the foster care system, addictions, and suicide. He currently resides in Vancouver BC working with homeless people.
Awards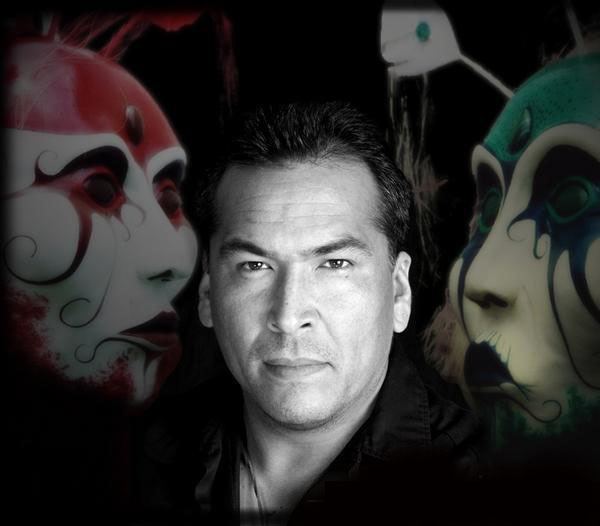 2000 - Grand Jury Award L.A. Outfest, Outstanding Actor in a Feature Film for Big Eden
2008 - Honorary Doctorate of Education from Nipissing University
2011 - Nomination for a Leo Award for Best Lead Performance by a Male in a Dramatic Series for his role as corrupt band Chief Andy Fraser in the TV series Blackstone.
Others
In 1993, he came in 5th on People Magazine's 50 Most Beautiful People list.
Filmography
Actor
-
Used Mercs (filming)
as
Mr. Riley
2023
Little Bird (TV Mini Series)
as
Asin
- Episode #1.6 (2023) - Asin
- Episode #1.4 (2023) - Asin
- Episode #1.3 (2023) - Asin
- Episode #1.2 (2023) - Asin
- Episode #1.1 (2023) - Asin
2020
Barkskins (TV Series)
as
Chief Tehonikonhraken
- The Black Sun (2020) - Chief Tehonikonhraken
- Bees in a Bottle (2020) - Chief Tehonikonhraken
2019
The Flash (TV Series)
as
General Cloud
- Gone Rogue (2019) - General Cloud
2018
The Grizzlies
as
Harry Aviak
2017
Supernatural (TV Series)
as
Sergeant 'Sarge' Joe Phillips
- Tombstone (2017) - Sergeant 'Sarge' Joe Phillips
2016
Poignant
as
Ruben Martin (Detective)
2009
Blackstone (TV Series)
as
Andy Fraser
- Flat Line (2015) - Andy Fraser
- Bottle Caps (2015) - Andy Fraser
- Retribution (2015) - Andy Fraser
- The River's Edge (2015) - Andy Fraser
- Back in the Saddle (2015) - Andy Fraser
- The Worm Has Turned (2015) - Andy Fraser
- Super Dad (2015) - Andy Fraser
- Beginning of the End (2015) - Andy Fraser
- There Will Be Blood (2014) - Andy Fraser
- Discovery (2014) - Andy Fraser
- Wolves vs. Sheep (2014) - Andy Fraser
- Where There's Smoke (2014) - Andy Fraser
- Truth or Dare (2014) - Andy Fraser
- Sext Me (2014) - Andy Fraser
- Deeper & Deeper (2014) - Andy Fraser
- Payback's a Bitch (2014) - Andy Fraser
- Burn Baby Burn (2013) - Andy Fraser
- Still My Kid (2013) - Andy Fraser
- Never Gonna Stop (2013) - Andy Fraser
- Reap What You Sow (2013) - Andy Fraser
- Bull in a China Shop (2013) - Andy Fraser
- Some Things Never Change (2013) - Andy Fraser
- Human (2012) - Andy Fraser
- I'm Not a Racist (2012) - Andy Fraser
- Forgiveness (2012) - Andy Fraser
- Hitchin (2012) - Andy Fraser
- 50/50 (2012) - Andy Fraser
- A Girl Walks Into a Bar (2012) - Andy Fraser
- By Their Sins (2012) - Andy Fraser
- Blood Is Thicker Than Water (2012) - Andy Fraser
- Time's Up (2011) - Andy Fraser
- Push Pull Twist Turn (2011) - Andy Fraser
- Bingo Night (2011) - Andy Fraser
- Daddy's Home (2011) - Andy Fraser
- Ditch Monkey (2011) - Andy Fraser
- Suffer the Children (2011) - Andy Fraser
- White Bread Red Class (2011) - Andy Fraser
- A New Beginning (2011) - Andy Fraser
- Future? What Future? (2009) - Andy Fraser
2009
Cashing In (TV Series)
as
Mathew Tommy
- The Road Home (2014) - Mathew Tommy
- Old Habits Die Hard (2014) - Mathew Tommy
- Come Home Johnny (2014) - Mathew Tommy
- The Talented Mr. Blueweed (2014) - Mathew Tommy
- All That Glitters (2014) - Mathew Tommy
- Bad Medicine (2014) - Mathew Tommy
- Tying the Knot (2011) - Mathew Tommy
- High Stakes (2011) - Mathew Tommy
- Boys and Their Toys (2011) - Mathew Tommy
- Bloody Money (2011) - Mathew Tommy
- The Eddie Situation (2011) - Mathew Tommy
- Wounded Wolf (2011) - Mathew Tommy
- Once Upon a Rez (2011) - Mathew Tommy
- The Really Big Show (2010) - Mathew Tommy
- Miss North Beach (2010) - Mathew Tommy
- As the Worm Turns (2010) - Mathew Tommy
- Last Shot Wins (2010) - Mathew Tommy
- It Never Goes Away (2010) - Mathew Tommy
- Sex, Lies and Video Lottery Terminals (2010) - Mathew Tommy
- From Dubai with Love (2010) - Mathew Tommy
- All In (2009) - Mathew Tommy
2014
Elementary (TV Series)
as
Leon Moody
- Terra Pericolosa (2014) - Leon Moody
2013
Longmire (TV Series)
as
Dolan Lone Elk
- Tuscan Red (2013) - Dolan Lone Elk
2010
A Flesh Offering
as
Mishomis
2010
Casino Jack
as
Chief Poncho
2009
Kissed by Lightning
as
Bug - a.k.a. Solomon King
2007
Bury My Heart at Wounded Knee (TV Movie)
as
Gall
2007
Indian Summer: The Oka Crisis (TV Mini Series)
as
Terry Doxtator
- Part 2 (2007) - Terry Doxtator
- Part 1 (2007) - Terry Doxtator
2006
Indian Summer: The Oka Crisis (TV Mini Series)
as
Terry Doxtator
- Episode #1.2 (2006) - Terry Doxtator
- Episode #1.1 (2006) - Terry Doxtator
- Episode #1.4 (2006) - Terry Doxtator
- Episode #1.3 (2006) - Terry Doxtator
2006
Mr. Soul
as
Steve Lonethunder
2006
Not Like Everyone Else (TV Movie)
as
Tim Blackbear
2006
One Dead Indian (TV Movie)
as
Sam George
2005
Gun (Video Game)
as
Many Wounds / Fights-At-Dawn (voice)
2005
Shania: A Life in Eight Albums (TV Movie)
as
Jerry Twain
2005
It Waits
as
Joseph Riverwind
2005
Into the West (TV Mini Series)
as
Sitting Bull
- Ghost Dance (2005) - Sitting Bull
- Casualties of War (2005) - Sitting Bull
2003
Cowboys and Indians: The J.J. Harper Story (TV Movie)
as
Harry Wood
2002
Skins
as
Rudy Yellow Lodge
2000
Canada: A People's History (TV Series documentary)
as
Joseph Brant
- A Question of Loyalties (2000) - Joseph Brant
2000
Hollywood Off-Ramp (TV Series)
- Casino (2000)
1996
Dead Man's Walk (TV Mini Series)
as
Buffalo Hump
- Episode #1.3 (1996) - Buffalo Hump
- Episode #1.2 (1996) - Buffalo Hump
- Episode #1.1 (1996) - Buffalo Hump
1996
Les amants de Rivière Rouge (TV Mini Series)
as
Napoléon
1995
Tom and Huck
as
Injun Joe
1995
The Scarlet Letter
as
Metacomet
1995
Follow the River (TV Movie)
as
Wildcat
1995
500 Nations (TV Mini Series)
- Clash of Cultures (1995) - (voice)
- The Ancestors (1995) - (voice)
- Mexico (1995) - (voice)
1995
Hawkeye (TV Series)
as
Claw
- The Ally (1995) - Claw
1994
Pontiac Moon
as
Ernest Ironplume
1994
Squanto: A Warrior's Tale
as
Epenow
1994
Due South (TV Series)
as
Inuit Hunter
- Pilot (1994) - Inuit Hunter
1993
The Broken Chain (TV Movie)
as
Joseph Brandt / Theyendangea
1993
For Love and Glory (TV Movie)
as
Moses Moon
1992
By Way of the Stars (TV Mini Series)
as
Black Thunder
- Episode #1.6 (1993) - Black Thunder
- Episode #1.4 (1992) - Black Thunder
- Episode #1.5 (1992) - Black Thunder
- Episode #1.3 (1992) - Black Thunder
- Episode #1.2 (1992) - Black Thunder
- Episode #1.1 (1992) - Black Thunder
1992
The Last of the Mohicans
as
Uncas
1990
The Shaman's Source
as
Robert Crow
1989
War of the Worlds (TV Series)
as
Darrow
- Dust to Dust (1989) - Darrow
Thanks
2001
Powwow Trail (TV Series documentary) (special thanks - 1 episode)
- White Man's Indian - (special thanks)
Self
2009
Arbor Live! (TV Series)
as
Self - Assistant / Self / Assistant
- Fake Breakup (2013) - Self - Assistant
- Bro (2013) - Self - Assistant
- Tinsel (2013) - Self - Assistant
- Premature Spending (2013) - Self - Assistant
- Make a Wish (2013) - Self - Assistant
- Hollywood's Newest Show (2013) - Self - Assistant
- Photography (2013) - Self - Assistant
- Eric's Studio (2013) - Self - Assistant
- Growing Up (2013) - Self - Assistant
- The Vision (2013) - Self - Assistant
- The Mask (2013) - Self - Assistant
- Meet Adam (2013) - Self - Assistant
- Best of Arbor Live! Season Finale Extravaganza (2011) - Self - Assistant
- An Arbor Live Christmas (2010) - Self - Assistant
- Loans (2010) - Self - Assistant
- Marshmallow (2010) - Self - Assistant
- Public Record (2010) - Self - Assistant
- A Tasty Treat (2010) - Self - Assistant
- Jazz Hands (2010) - Self - Assistant
- Eric's Bucket List (2010) - Self - Assistant
- Ghosts (2010) - Self - Assistant
- Harassment (2010) - Self - Assistant
- Vaialis (2010) - Self - Assistant
- Eric Goes Gorilla (2010) - Self - Assistant
- Amnesia (2010) - Self / Assistant
- Best of Arbor Live Season Finale Extravaganza (2009) - Self - Assistant
- Tinkle Tinkle (2009) - Self - Assistant
- Steelbird Wants a Zesty New Look (2009) - Self - Assistant
- Gramma Wants a 3D Sasquatch (2009) - Self - Assistant
- Crack Kills (2009) - Self - Assistant
- I'm Your Huckleberry (2009) - Self - Assistant
- Freestyle Madness (2009) - Self - Assistant
- Sweet Cheeks (2009) - Self - Assistant
- Happy Endings (2009) - Self - Assistant
- Is This Guy with You? (2009) - Self - Assistant
- I'm Not Alice (2009) - Self - Assistant
- Chicken Eric Dances for Endorsement (2009) - Self - Assistant
- Cantaloupe Science (2009) - Self - Assistant
2011
The 13th Annual Leo Awards (TV Special)
as
Self - Nominee: Best Lead Performance by a Male in a Dramatic Series
2004
New Frontiers: Making 'the Missing' (Video documentary short)
as
Self
References
Eric Schweig Wikipedia
(Text) CC BY-SA