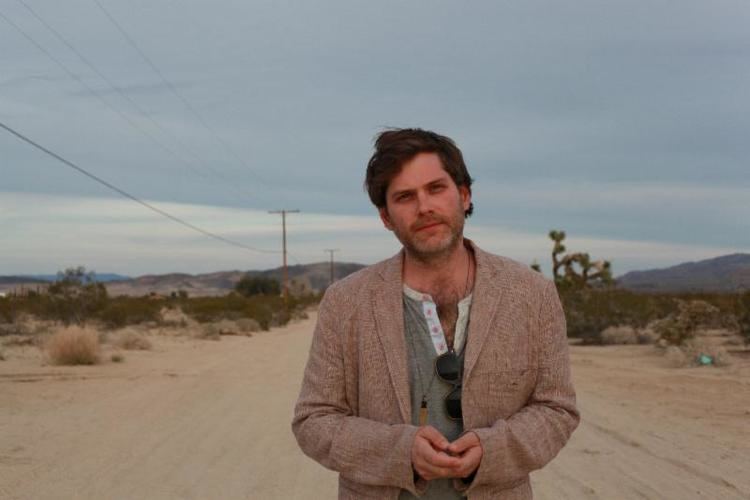 Johnson formed Fruit Bats as a solo 4-track project in the late 1990s. At the time he was an instructor at Chicago's Old Town School of Folk Music, and fronted a band called I Rowboat. In 2000 he became a member of the experimental folk-rock group Califone. It was on tour with Califone that he befriended the members of Modest Mouse and The Shins, who took an interest in Fruit Bats and made an introduction to Sub Pop records.
Fruit Bats would become part of Sub Pop's early 2000s folk-rock boom and record 4 albums for the label, with Johnson being the only constant over many lineup changes. They played at festivals such as Sasquatch Festival, Bonnaroo Music Festival, and Le Guess Who, and made TV appearances on Last Call with Carson Daly and The Late Late Show with Craig Ferguson. Fruit Bats' 2003 song "When U Love Somebody" was featured in the film Youth in Revolt, and was later covered by The Decemberists. In November 2013 Johnson announced he would be dissolving Fruit Bats. They played their last show at the Aladdin Theater in Portland, OR on November 16, 2013.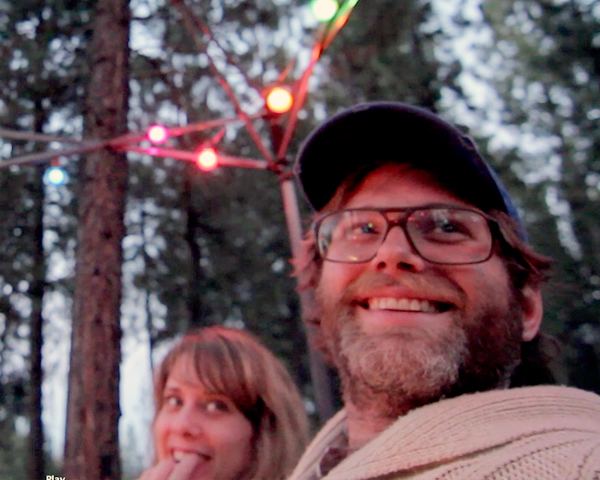 Johnson joined The Shins in late 2006, after having guested on their Grammy nominated Wincing the Night Away album. He toured with them for the next three years, joining them for appearances on Saturday Night Live, The Tonight Show, and Late Night With Conan O'Brien. Johnson left the band in 2011 due to scheduling conflicts with Fruit Bats, and went on to appear on several tracks on their Port of Morrow album. Johnson also joined the band for their set at the Bonnaroo Festival in June 2012.
In 2010 Johnson was hired to score Max Winkler's comedy Ceremony, starring Uma Thurman and Michael Angarano. Later that year he worked on director Jesse Peretz's feature Our Idiot Brother, starring Paul Rudd, which premiered at the Sundance Film Festival in 2011. Johnson co-scored the film with Nathan Larson, and also wrote and produced three original songs for the soundtrack, as well as contributing a cover of "Tie a Yellow Ribbon Round the Ole Oak Tree." In 2013 Johnson collaborated with Vetiver front man Andy Cabic on scores for two critically lauded Sundance features - one for the dramedy Smashed and the other for the documentary After Tiller.
In 2010 Johnson founded the Huichica Music Festival along with Jeff Bundschu, owner of Gundlach Bundschu winery. The festival is held on the grounds of Gundlach Bundschu winery and has featured acts such as Bob Weir, Jonathan Wilson, Blitzen Trapper, J Mascis, Sonny and the Sunsets, and Beachwood Sparks. In June 2013 Johnson sat in with Bob Weir and Jonathan Wilson at the festival.
Johnson has produced albums by Michigan folk-rock group Breathe Owl Breathe, Swedish singer and Cardigans front-woman Nina Persson, and Denver rock band Ark Life.
In November 2012 at San Francisco's Warfield Theatre, Johnson performed Van Morrison's songs from The Last Waltz in a recreation of The Band's 1976 farewell concert of the same name. He reprised this role in 2013 at The Capitol Theater in Port Chester, NY.
In 2013 Johnson performed at San Francisco's Fillmore Auditorium at a concert called "Viva Hitchcock," celebrating the songs of Robyn Hitchcock. He performed "Queen of Eyes" backed by The Decemberists' John Moen, REM's Peter Buck, and his Fruit Bats band mate Dave Depper.
In 2013 Johnson was a guest guitarist and singer on Kill The Wolf, the second album of English comedian and singer Matt Berry.
In 2013 Johnson appeared on Heidecker and Wood's album Some Things Never Stay the Same.
Johnson has been in a relationship with photographer Annie Beedy since 2004. They were married in 2011. A Chicago native, Johnson has lived in Seattle, Los Angeles, and as of 2010, Portland, OR.
I, Rowboat
self-titled (self-released, 1999)
Fruit Bats
Echolocation (Perishable, 2001)
Mouthfuls (Sub Pop, 2003)
Tragedy Plus Time Equals Fruit Bats (St. Ives, 2004)
Spelled in Bones (Sub Pop, 2005)
The Ruminant Band (Sub Pop, 2009)
Tripper (Sub Pop, 2011)
Absolute Loser (Easy Sound, 2016)
As Producer
Our Idiot Brother - Original Soundtrack Album (ABKCO, 2011)
Breathe Owl Breathe - Passage of Pegasus (self released, 2013)
Nina Persson - Animal Heart (Universal, 2014)
As Musician
Califone - Roomsound (Perishable, 2001)
Sally Timms - In the World of Him (Touch and Go, 2004)
The Shins - Wincing the Night Away (Sub Pop, 2007)
Vetiver - Tight Knit (Sub Pop, 2009)
Vetiver - The Errant Charm (Sub Pop, 2011)
The Shins - Port of Morrow (Columbia, 2012)
Heidecker & Wood - Some Things Never Stay the Same (Little Record Co., 2013)
Matt Berry - Kill the Wolf (Acid Jazz, 2013)
EDJ - EDJ (Easy Sound Recording Company, 2014)
Ceremony (2010)
Our Idiot Brother (2011)
Smashed (2012)
Nature Calls (2012)
After Tiller (2013)
Goodbye World (2013)
Date and Switch (2014)
Life Partners (2014)