Animalia




Theridiidae




Arthropoda




Genus




Araneomorphae




Enoplognatha




Theridiidae




Spider






Enoplognatha ovata, Theridiidae, Enoplognatha latimana, Theridion, Arachnid
Spiders in the genus Enoplognatha are, for theridiids, medium to large sized. Like Steatoda, they have a large colulus and a subspherical abdomen. Males usually have enlarged chelicerae.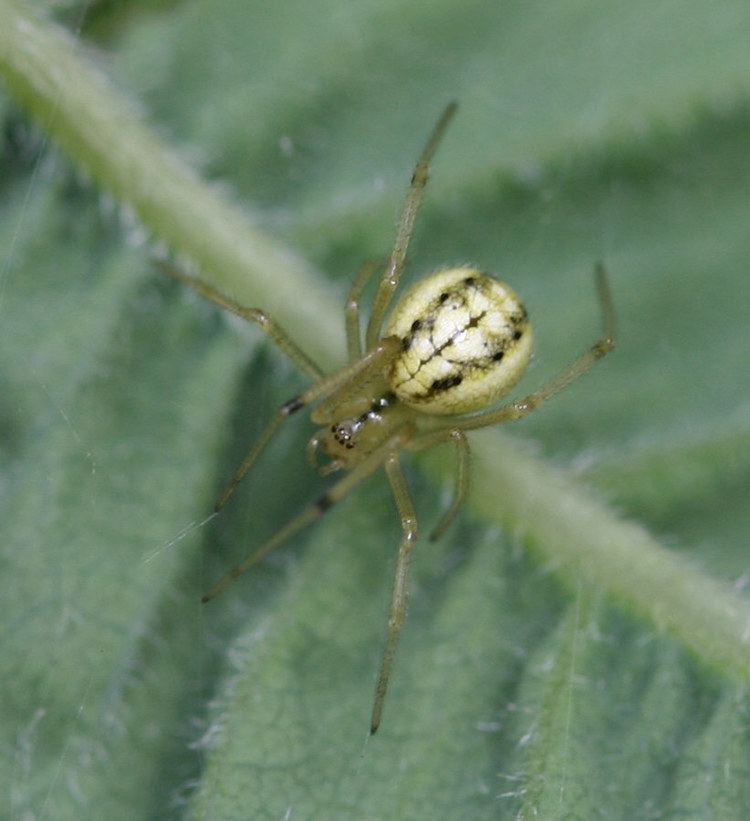 They can be found almost everywhere on earth.
E. maricopa is largely red-brown, with a mottled purplish abdomen. They reach a length of 3.4 mm in males, and 2.9 mm in females. Female E. peruviana reach about 6.5 mm, female E. zapfei even 9.2 mm.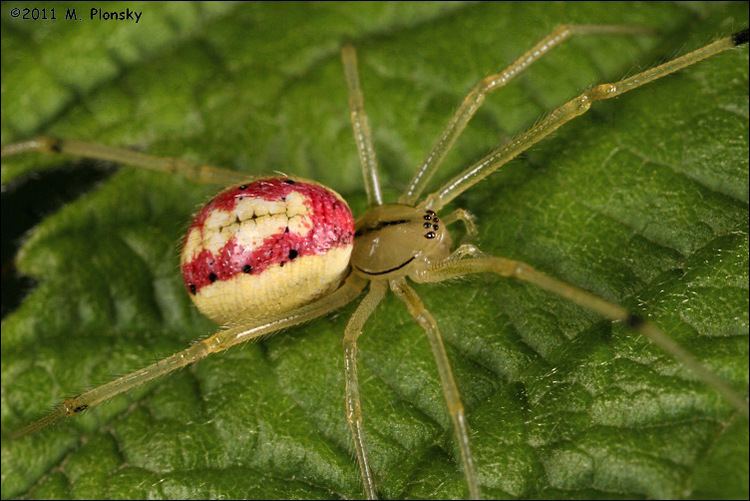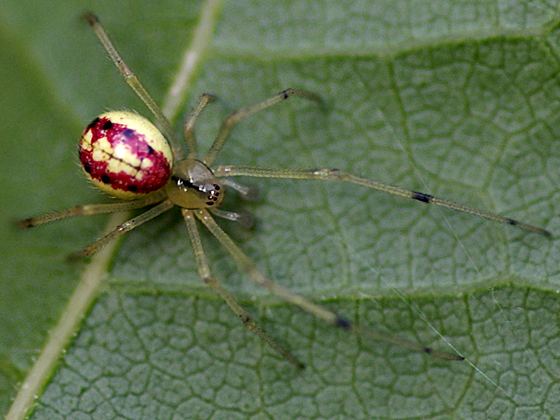 Enoplognatha abrupta (Karsch, 1879) — Russia, China, Korea, Japan
Enoplognatha afrodite Hippa & Oksala, 1983 — Southern Europe
Enoplognatha almeriensis Bosmans & Van Keer, 1999 — Portugal, Spain
Enoplognatha apaya Barrion & Litsinger, 1995 — Philippines
Enoplognatha bidens Simon, 1908 — Western Australia
Enoplognatha biskrensis Denis, 1945 — Morocco, Algeria, Tunisia
Enoplognatha bobaiensis Zhu, 1998 — China
Enoplognatha cariasoi Barrion & Litsinger, 1995 — Philippines
Enoplognatha caricis (Fickert, 1876) — Holarctic
Enoplognatha carinata Bosmans & Van Keer, 1999 — Morocco, Algeria
Enoplognatha daweiensis Yin & Yan, 2012 — China
Enoplognatha deserta Levy & Amitai, 1981 — Morocco to Israel
Enoplognatha diodonta Zhu & Zhang, 1992 — China
Enoplognatha diversa (Blackwall, 1859) — Madeira, Canary Islands, Spain, Mallorca, Morocco to Greece
Enoplognatha franzi Wunderlich, 1995 — Mediterranean
Enoplognatha gemina Bosmans & Van Keer, 1999 — Mediterranean to Azerbaijan
Enoplognatha gershomi Bosmans & Van Keer, 1999 — Israel
Enoplognatha giladensis (Levy & Amitai, 1982) — Rhodes, Turkey, Israel, Azerbaijan
Enoplognatha goulouensis Yin & Yan, 2012 — China
Enoplognatha gramineusa Zhu, 1998 — China
Enoplognatha hermani Bosmans & Van Keer, 1999 — Algeria
Enoplognatha inornata O. P.-Cambridge, 1904 — South Africa
Enoplognatha intrepida (Sorensen, 1898) — USA, Canada, Alaska, Greenland
Enoplognatha iraqi Najim, Al-Hadlak & Seyyar, 2015 — Iraq
Enoplognatha joshua Chamberlin & Ivie, 1942 — USA
Enoplognatha juninensis (Keyserling, 1884) — Peru
Enoplognatha kalaykayina Barrion & Litsinger, 1995 — Philippines
Enoplognatha latimana Hippa & Oksala, 1982 — Holarctic
Enoplognatha lordosa Zhu & Song, 1992 — China, Japan
Enoplognatha macrochelis Levy & Amitai, 1981 — Greece, Turkey, Cyprus, Israel, Azerbaijan
Enoplognatha malapahabanda Barrion & Litsinger, 1995 — Philippines
Enoplognatha mandibularis (Lucas, 1846) — Palearctic
Enoplognatha mangshan Yin, 2012 — China
Enoplognatha margarita Yaginuma, 1964 — Russia, China, Korea, Japan
Enoplognatha mariae Bosmans & Van Keer, 1999 — Crete, Rhodes, Russia
Enoplognatha maricopa Levi, 1962 — USA
Enoplognatha marmorata (Hentz, 1850) — North America
Enoplognatha maysanga Barrion & Litsinger, 1995 — Philippines
Enoplognatha mediterranea Levy & Amitai, 1981 — Turkey, Cyprus, Israel, Azerbaijan
Enoplognatha melanicruciata Saito, 1939 — Japan
Enoplognatha molesta O. P.-Cambridge, 1904 — South Africa
Enoplognatha monstrabilis Marusik & Logunov, 2002 — Russia
Enoplognatha mordax (Thorell, 1875) — Palearctic
Enoplognatha nigromarginata (Lucas, 1846) — Spain to Greece, Morocco, Algeria
Enoplognatha oelandica (Thorell, 1875) — Palearctic
Enoplognatha oreophila (Simon, 1894) — Sri Lanka
Enoplognatha orientalis Schenkel, 1963 — China
Enoplognatha ovata (Clerck, 1757) — Holarctic
Enoplognatha parathoracica Levy & Amitai, 1981 — Turkey, Israel, Azerbaijan
Enoplognatha penelope Hippa & Oksala, 1982 — Greece, Bulgaria
Enoplognatha peruviana Chamberlin, 1916 — Peru
Enoplognatha philippinensis Barrion & Litsinger, 1995 — Philippines
Enoplognatha procerula Simon, 1909 — South Africa
Enoplognatha pulatuberculata Barrion & Litsinger, 1995 — Philippines
Enoplognatha puno Levi, 1962 — Peru
Enoplognatha qiuae Zhu, 1998 — China
Enoplognatha quadripunctata Simon, 1884 — Mediterranean to Azerbaijan
Enoplognatha robusta Thorell, 1898 — Myanmar
Enoplognatha sattleri Bösenberg, 1895 — Madeira, Salvages, Canary Islands
Enoplognatha selma Chamberlin & Ivie, 1946 — USA
Enoplognatha serratosignata (L. Koch, 1879) — Palearctic
Enoplognatha tadzhica Sytshevskaja, 1975 — Tajikistan
Enoplognatha testacea Simon, 1884 — Southern, Central Europe to Central Asia
Enoplognatha thoracica (Hahn, 1833) — Holarctic
Enoplognatha turkestanica Charitonov, 1946 — Central Asia
Enoplognatha tuybaana Barrion & Litsinger, 1995 — Philippines
Enoplognatha verae Bosmans & Van Keer, 1999 — Morocco, Spain, Tunisia, Italy, Greece
Enoplognatha wyuta Chamberlin & Ivie, 1942 — USA
Enoplognatha yelpantrapensis Barrion & Litsinger, 1995 — Philippines
Enoplognatha yizhangensis Yin, 2012 — China
Enoplognatha zapfeae Levi, 1962 — Chile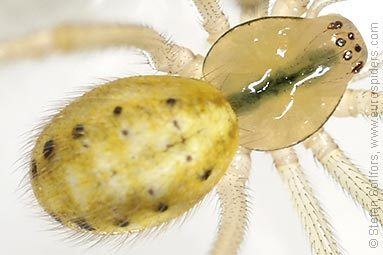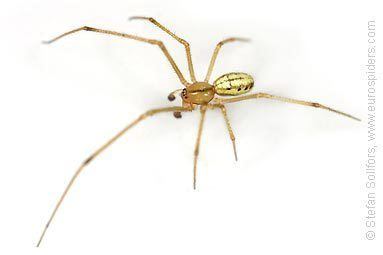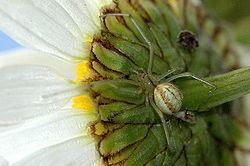 Enoplognatha Wikipedia