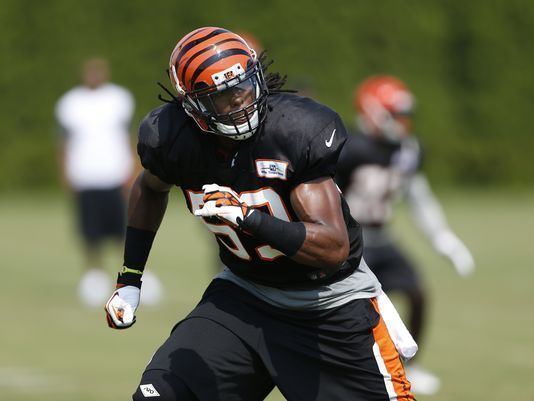 While attending The King's Academy in West Palm Beach, Florida, Lamur lettered in football and track and led the Lions to an 8–4 record as a senior after recording 70 tackles, three interceptions, and two forced fumbles. He earned All-Palm Beach County honors and received an All-State honorable mention for his efforts.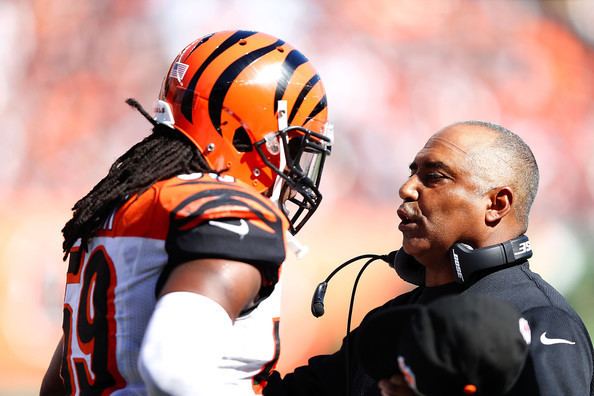 As a freshman in 2008 at Independence Community College, Lamur collected 45 tackles in just nine games with one sack and two interceptions, earning an All-Conference second-team selection.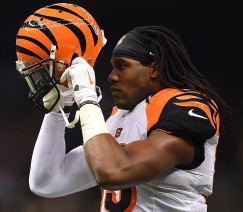 Regarded as a three-star recruit at safety by Rivals.com, Lamur committed to Kansas State University on January 18, 2009, choosing the Wildcats over scholarship offers from Arkansas, Kansas and Ohio.
Lamur played college football for the Kansas State Wildcats football team from 2009 to 2011. He finished his college career with 197 tackles, 2 sacks, 5 interceptions, 16 pass deflections, and 2 forced fumbles.
In his sophomore year, he finished with 68 tackles, 3 interceptions, and 5 pass deflections. Lamur also blocked a field goal against Iowa State that ended the game.
In his junior year, Lamur finished with 46 tackles, an interception, 2 sacks, and 3 pass deflections.
In his senior year, he finished with 83 tackles, 8 pass deflections, 2 forced fumbles, and an interception.
On May 2, 2012, Lamur signed with the Cincinnati Bengals as an undrafted free agent. On August 31, he was released. On September 1, he was signed to the practice squad. On November 2, 2012, he was promoted to the active roster after the team placed Dontay Moch on season-ending reserve/NFI list.
Originally a tryout player at 2012 rookie minicamp, Lamur earned a contract and wound up starting eight months later in the Wild Card playoff game at Houston. He made his NFL debut on November 4 against the Denver Broncos and was credited with 3 tackles (2 solo) and a pass defensed, as well as a special teams tackle. For the regular season, Lamur recorded 19 tackles and two passes defensed, and also ranked fifth on the squad in special teams tackles with eight, despite playing in just nine games. In week 15 at Philadelphia, he posted three tackles including one for a loss, and he recorded a pass defensed and one special teams tackle. In the final game of the season, he tied for fourth on the team in tackles with five against the Baltimore Ravens, and also had a special teams tackle. On January 5, 2013, Lamur got his first NFL start in a road playoff game against the Houston Texans, which the Bengals lost 19-13.
Lamur was placed on the reserve/injured list on August 31 with a shoulder injury that he suffered in the preseason game against the Indianapolis Colts on August 29. Therefore, he played in three of the Bengals' four preseason games, with one start, logging five total tackles.
After missing the entire 2013 season due to a shoulder injury suffered in the preseason, Lamur moved into the starting lineup in 2014 taking the place of veteran linebacker James Harrison. He played in 14 games at SLB, with 13 starts, and played in the Wild Card playoff game. He was inactive for the weeks 6 (shoulder injury) and 15 (hamstring) games. He finished the season ranked third on the team with 90 tackles (four of them for loss), had two interceptions, seven passes defensed (led front seven) and two quarterback hits with no sacks. He started his first regular season game on September 7 at Baltimore and led the team with 10 tackles while recording his first career interception, picking off Joe Flacco in the third quarter. He recorded eight tackles and a pass defensed against the Atlanta Falcons the following week. In week 5 at New England, he posted seven tackles and two passes defensed. In week 8, he again intercepted Baltimore Ravens' quarterback Joe Flacco pass at the Bengals 44 early in the third quarter and returned five yards, setting up a Bengals touchdown drive for a 14-6 lead. In week 10, he led the team in tackles (11) for the second consecutive game after posting 8 in the Ravens' victory over the Jacksonville Jaguars in week 9. In week 15, he left the game against the Cleveland Browns in the third quarter due to a hamstring injury. Then, he teturned to action on December 28 at Pittsburgh and had three tackles to close the year.
In 2015, Lamur played in the first six games of the season, collecting 19 tackles, a shared sack, one pass defensed and a special teams fumble recovery. In week 2 against the San Diego Chargers, he recovered a muffed punt by Keenan Allen at the San Diego 19 in the first quarter that set up a Bengals touchdown for a 7-0 lead. On October 11 against the Seattle Seahawks, he was credited with three tackles, and teamed with defensive end Carlos Dunlap to sack Seahawks quarterback Russell Wilson for an eight-yard loss on a third down situation late in the fourth quarter. The following week at Buffalo, he logged a personal season-high six tackles in the Bengals' win over the Bills 34-21.
Lamur signed with the Minnesota Vikings on March 9, 2016, reuniting him with former defensive coordinator, and now Vikings head coach, Mike Zimmer.
Lamur is of Haitian descent. He is the twin brother of football player Sammuel Lamur. Lamur has been nicknamed as "E-Man" by his teammates.