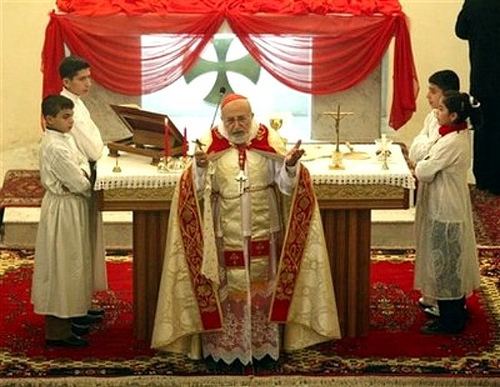 Karem Delly was born in Tel Keppe, in northern Iraq, on 27 September 1927 to Jarjes Murad Delly and Katrina Putros. He was baptized on 6 October 1927 by Father Francis Kattola.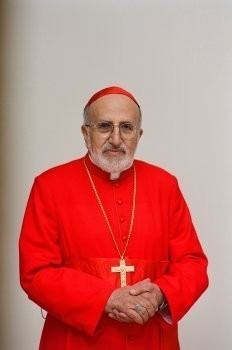 Since his election as Patriarch in December 2003, Mar Emmanuel III Delly continued to work for the Chaldean Church. In Iraq, the Chaldean Church, which is the largest Christian group, consists of eight dioceses totaling 100 parishes and approximately 600,000 people. Additionally, there are another eight dioceses outside of Iraq, in countries including Iran, Turkey, Syria, Lebanon, Egypt, Europe, Australia, Canada and the U.S. It is estimated that the Chaldean population is over one and a half million devotees worldwide. He was well known for his respect and cooperation with leaders of other churches and faiths, mainly Muslims.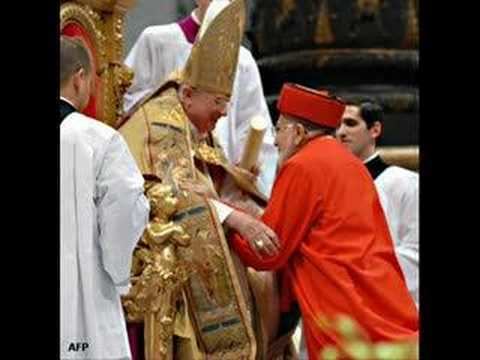 During his 42 years as a bishop, Delly's contributions to the Chaldean Church include building of many churches in and outside of Iraq. He supervised the Chaldean monasteries and convents, as well as several Chaldean religious journals and publications.
On 17 October 2007, Pope Benedict XVI announced that he would make Delly a Cardinal. Delly was elevated to the College of Cardinals in the consistory at St. Peter's Basilica on November 24, 2007. Pope Benedict XVI said on this occasion that by naming Emmanuel III Delly cardinal, he was demonstrating his "spiritual closeness and [his] affection" for Iraqi Christians.
On 19 December 2012, Cardinal Delly resigned as patriarch of Chaldean Catholic Church and Pope Benedict named Archeparch Jacques Ishaq as administrator ad interim. At the same time Pope Benedict convoked a synod to be held to Rome of the Chaledean Church to choose a successor to Cardinal Delly.
Cardinal Delly did not participate in the 2013 conclave, having already reached age 80.
Cardinal Delly died on 8 April 2014, aged 86, in San Diego, California, where he had lived in retirement. Upon hearing of his death, Pope Francis stated, in an official statement of condolence to Cardinal Delly's successor as Patriarch of the Chaldeans, Louis Raphael I Sako,: "I was deeply saddened to hear of the death of His Beatitude Cardinal Emmanuel III Delly, Patriarch Emeritus of Babylon of the Chaldeans. I offer you, the clergy, men and women religious and lay faithful of the Patriarchate, both in Iraq and in the diaspora, my condolences and the assurance of my prayers. I recall with deep gratitude the late Patriarch's dedication to his people and to the promotion of respectful, just and peaceful relations with followers of other religious traditions. I join you and all who mourn the passing of this esteemed Pastor in commending his noble soul to the infinite mercy of God our loving Father, and I cordially impart my Apostolic Blessing as a pledge of peace and hope in the Lord." The Cardinal Secretary of State, Pietro Parolin, also sent a message of condolence,: "I offer you, your brother Bishops and the entire Church in Iraq my heartfelt sympathy on the passing of His Beatitude Cardinal Emmanuel III Delly. I pray that the Lord whom he served with fidelity will grant him eternal rest."
His funeral was held at St. Peter's Chaldean Catholic Cathedral in San Diego and at Mother of God Cathedral in Detroit. He is buried in Holy Sepulchre Catholic Cemetery in Detroit. This is the first time a Chaldean patriarch has been buried outside the homeland.
Master's Degree in Philosophy, Pontifical Urbaniana University.
Pontifical Urbaniana University—Faculty of Philosophy—Program of Studies (accessed 13 November 2007)
Doctor of Sacred Theology, Pontifical Lateran University.
Doctor of Canon Law, Pontifical Lateran University.
Mar Emmanuel III Delly spoke Chaldean Neo-Aramaic, Syriac, Arabic, French, Italian, Latin, and English fluently.