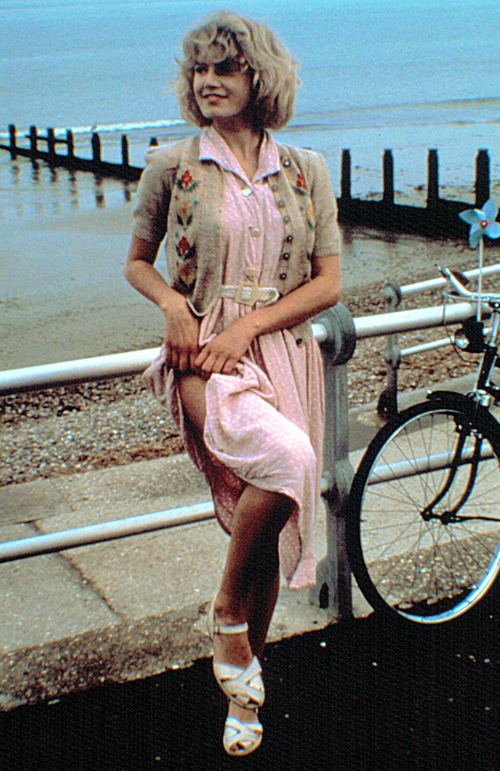 She was born Emily Lloyd-Pack, the daughter of Sheila (née Laden), now known as Sheila Hughes, a theatrical agent who was a long-time secretary at Harold Pinter's stage agency, and Roger Lloyd-Pack, the actor best known as Trigger in the sitcom Only Fools and Horses. Her grandfather, Charles Lloyd-Pack, was also a stage and film actor. After the divorce from Roger Lloyd-Pack, Emily's mother re-married and had a second daughter, Charlotte.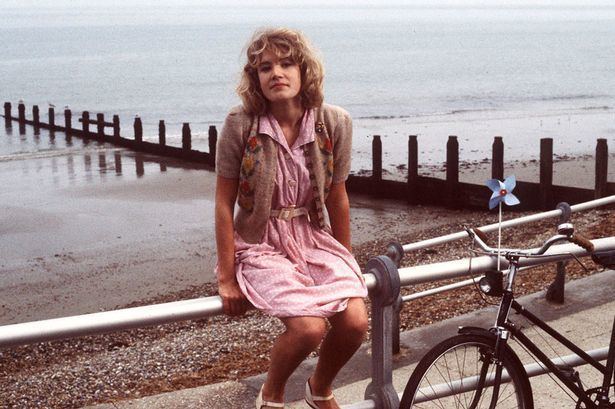 At the age of 15, Lloyd was taking acting lessons at the Italia Conti School in London. In 1986, director David Leland cast her for the leading role in his film Wish You Were Here. The film was based loosely on the memoirs of British madam Cynthia Payne. Lloyd's younger sister played the 11-year-old Lynda in a flashback sequence. Wish You Were Here was a success at the 1987 Cannes Film Festival and she received the Evening Standard Film Award and the Award of the National Society of Film Critics in 1987. She was also nominated for a BAFTA award.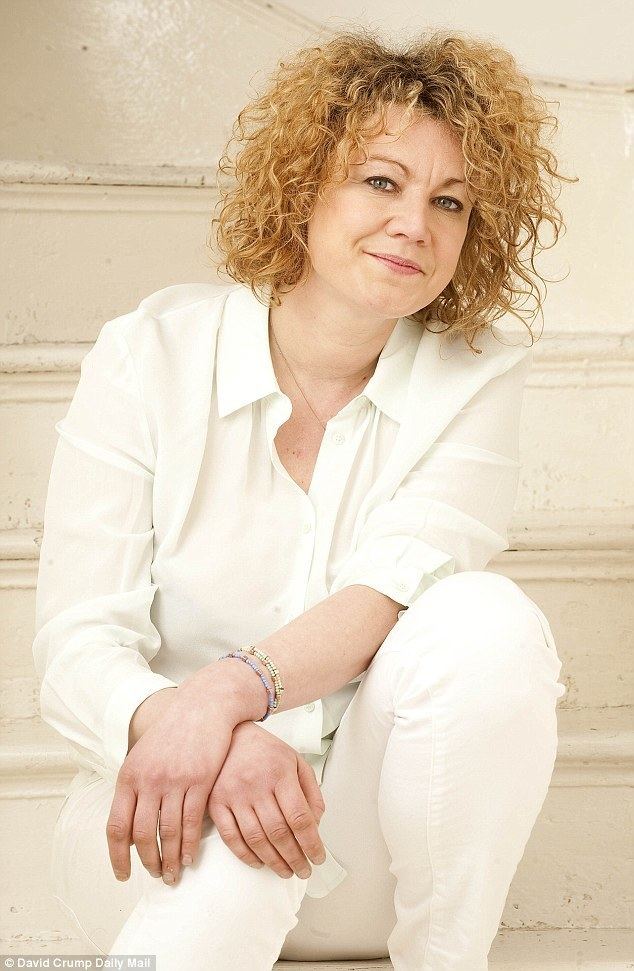 In 1989, she appeared in the film Cookie directed by Susan Seidelman, but it was reported that the lead actor Peter Falk became so frustrated with her that he slapped her. In the same year she appeared in In Country, directed by Norman Jewison during which she had a falling-out with the lead actor Bruce Willis who then ignored her for the rest of the filming period. Also in 1989 she received an offer for the film Mermaids directed by Richard Benjamin which led to her turning down the role Julia Roberts eventually took in Pretty Woman. However, due to problems with the film's star, Cher, who thought that Lloyd didn't fit as her onscreen daughter, she lost the role to Winona Ryder whilst Cher subsequently fired the production's original director Lasse Hallström and his replacement Frank Oz before employing Benjamin. Lloyd sued Orion Pictures and received US$175,000 in damages.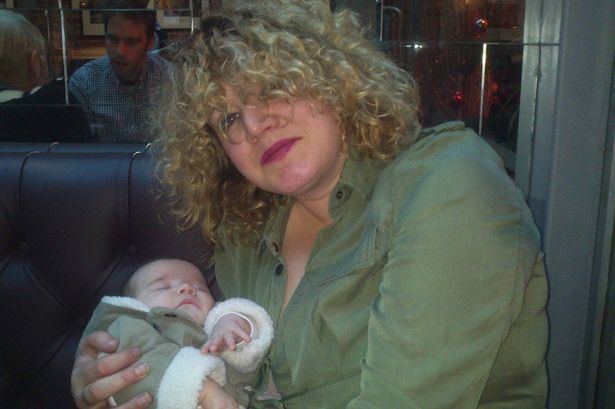 Lloyd's next film was in 1990 in Chicago Joe and the Showgirl, directed by Bernard Rose. She was subsequently cast in Woody Allen's 1992 film Husbands and Wives, but was fired by Allen after two weeks due to her burgeoning ill health. Juliette Lewis eventually took her place. Later in 1992 she appeared in her most successful film to date, A River Runs Through It. In 1995 she was initially cast in Tank Girl but was fired by the director, Rachel Talalay, for refusing to shave her head, an allegation Lloyd refutes. Lori Petty signed on to replace her. In 1996 she appeared in the Sean Bean football film When Saturday Comes and in 1997, she appeared in a supporting role in the critically acclaimed film Welcome to Sarajevo directed by Michael Winterbottom.
Her début on the stage was as Bella Kooling in Max Klapper at the Electric Circus. She was subsequently cast as Eliza Doolittle, opposite Roy Marsden as Higgins and Michael Elphick as her father Doolittle, in the 1997 West End production of Pygmalion (Albery Theatre), produced by Bill Kenwright. On the 18 June, only ten days after rehearsals began, the original director Giles Havergal walked out, to be replaced by the associate producer Marc Sinden, before Ann Mitchell stepped into the fray a week later and then also left. The next day Lloyd left the production, amid rumours of her having been asked to leave and stories of threatened resignations from the rest of the cast if she had stayed. Her part was taken at very short notice by Carli Norris (which made her name) and Ray Cooney eventually took over as director, the fourth in the troubled production.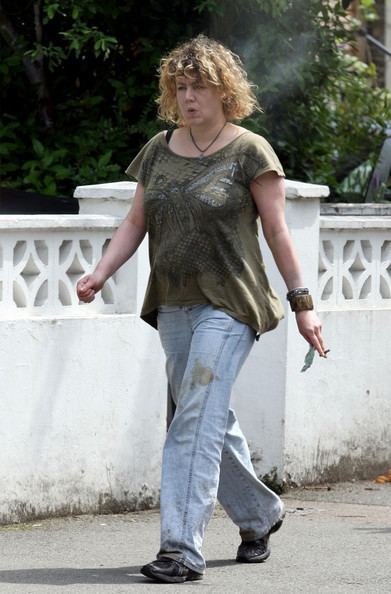 In 2002, she appeared in the thriller The Honeytrap, shot in London and directed by Michael G. Gunther, in which she starred alongside Valerie Edmond, Anthony Green and Stuart McQuarrie. In 2003, she appeared as Ophelia in Hamlet at the Shakespeare Festival in Leeds and Brighton. In 2004 she was cast in the British television series Denial, the British counterpart to Sex and the City, but according to media reports this show was cancelled. In 2008, she made an appearance in the short film The Conservatory by director Reed Van Dyk.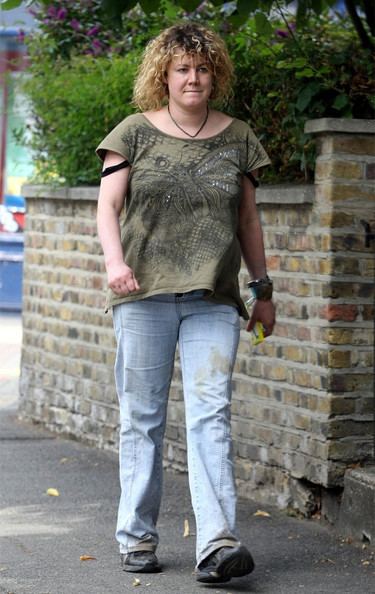 Since 1992, Lloyd says she has been struggling to overcome depression and anxiety, in connection with being sexually abused at the age of five by a family friend. Following a suicide attempt and a problem with self-harming, she spent two weeks under institutionalized psychiatric care at the Priory and clinics in America in the early 1990s. At various points, in addition to attention deficit disorder, she has been diagnosed with mild schizophrenia, obsessive-compulsive disorder and Tourette syndrome.
In October 2014, Lloyd gave birth to a daughter.
In May 2013, Lloyd published Wish I Was There, a memoir of her career and battle with mental illness.
1987 National Society of Film Critics Award Best Actress in Wish You Were Here
1987 Evening Standard British Film Award Best Actress in Wish You Were Here