Elvis is a 1979 American made-for-television biographical film directed by John Carpenter, and starring Kurt Russell as Elvis Presley, originally aired on ABC. It marks the last role on television for Russell, and the first collaboration between him and Carpenter. Kurt Russell's real-life wife and father, Season Hubley and Bing Russell, co-star as Presley's own wife and father.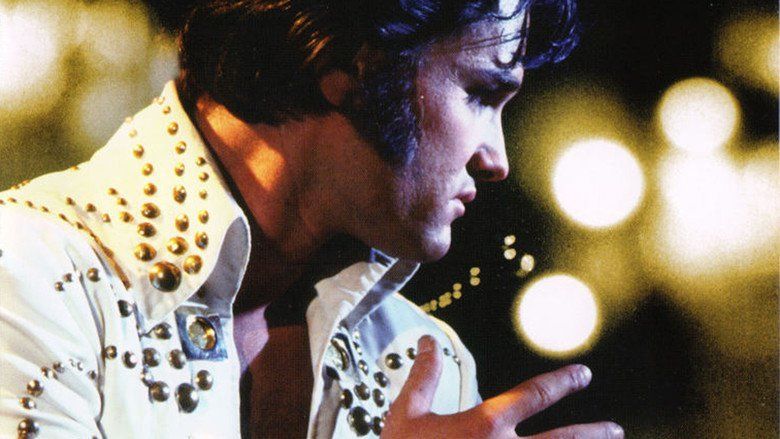 After its success on television in the United States, Elvis was released theatrically throughout Europe. It was nominated for a Golden Globe Award for Best Motion Picture Made for Television, and for three Primetime Emmy Awards, including Outstanding Lead Actor in a Miniseries or a Movie for Russell.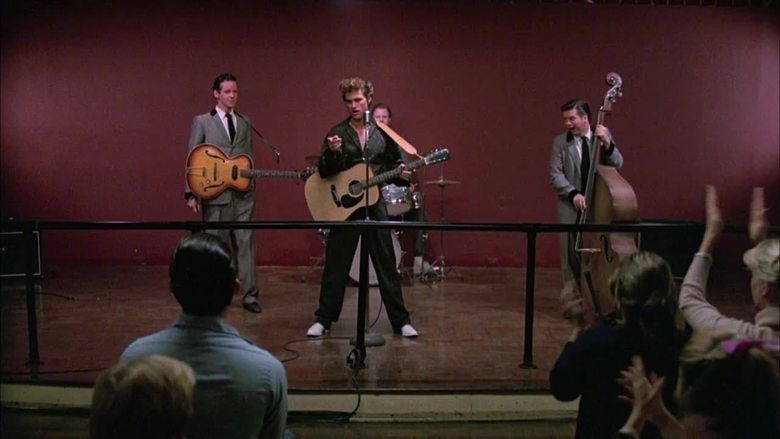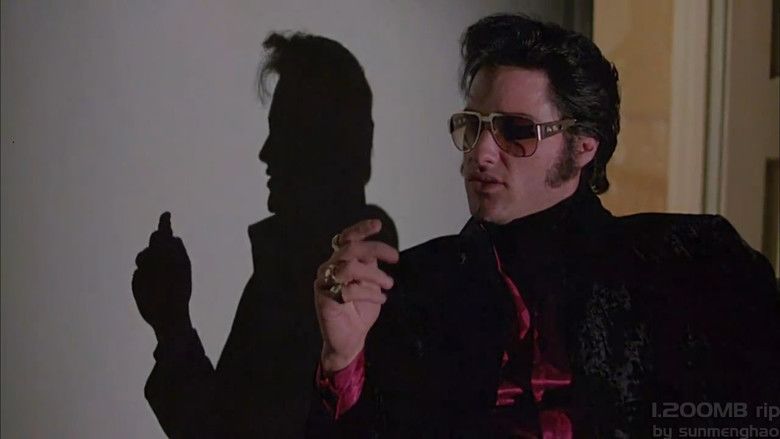 The story follows the life and career of rock and roll icon Elvis Presley. It ends in 1970, and does not depict the last few years of Presley's career leading to his death in 1977. However, there is an example of incontinuity seeing as the last song Presley performs at his 1970 concert is "An American Trilogy," a song Presley himself did not release, or include in any concerts, until 1972.
There is more than one version of this film: a version that starts with Presley's hair being cut when he was called up by the US army, and then death of his mother, with no scenes of his life before this, has been shown on TV in the UK. It runs for about two hours including commercials.
Kurt Russell (with country singer Ronnie McDowell singing) ... Elvis Presley
Shelley Winters ... Gladys Presley
Season Hubley ... Priscilla Presley
Bing Russell ... Vernon Presley
Robert Gray ... Red West
Pat Hingle ... Colonel Tom Parker
Charlie Hodge ... Himself
James Canning ... Scotty Moore
Elliott Street ... Bill Black
Russell worked with and met Elvis in the film It Happened at the World's Fair (1963). In the film, Elvis wants to meet the fairground's nurse and he pays a young boy, played by the twelve-year-old Russell, to kick him in the shins. Later in the film, he sees Elvis and the nurse together on a date and asks if he can kick him again for money. Russell also dubbed the voice of a young Elvis in Forrest Gump (1994), and played an Elvis impersonator in the film 3000 Miles to Graceland (2001).
Country singer Ronnie McDowell provided the vocals for a number of songs Russell performed in the film. McDowell recorded 36 songs for the soundtrack, of which 25 were used.
According to several reports, Priscilla Presley was paid $50,000 to check the script for accuracy before shooting commenced.
Elvis originally aired on ABC opposite two blockbuster films; Gone with the Wind (1939) on CBS, and One Flew Over the Cuckoo's Nest (1975) on NBC. Despite this, Elvis beat both in the Nielsen ratings, receiving a 27.3 rating compared to 24.3 and 22.5 respectively. Elvis was ranked the sixth most watched program of the week.
After its success on television, the film was released theatrically throughout Europe. The film debuted on DVD in early 2010 and on Blu-ray in 2016 via Shout! Factory.
Elvis is notable in Carpenter's career for two reasons. It was made after Halloween (1978) had wrapped, so it offered him an avenue to try his hand at a film away from the horror genre. It was also the first time Carpenter had worked with Kurt Russell, who became a frequent collaborator of Carpenter's. Russell subsequently starred in Escape from New York (1981), The Thing (1982), Big Trouble in Little China (1986) and Escape from L.A. (1996).
Russell married co-star Season Hubley on March 17, 1979, and they divorced in 1983. Bing Russell, who played Vernon Presley, is Kurt Russell's real father. For several years Bing played Deputy Clem Poster in the TV series Bonanza.