Years active

2006–present







Born

September 8, 1990 (age 30) (

1990-09-08

)

Movies and TV shows




Similar People

Kaylee DeFer, Zuzanna Szadkowski, Margaret Colin, Brad Anderson, Leslye Headland
Welcome to the family ella rae peck on set tv interview
Ella Rae Peck (born September 8, 1990) is an American actress. She portrayed the roles of Charlotte "Lola" Rhodes in The CW series Gossip Girl and Mia Bowers in the NBC series Deception.
Contents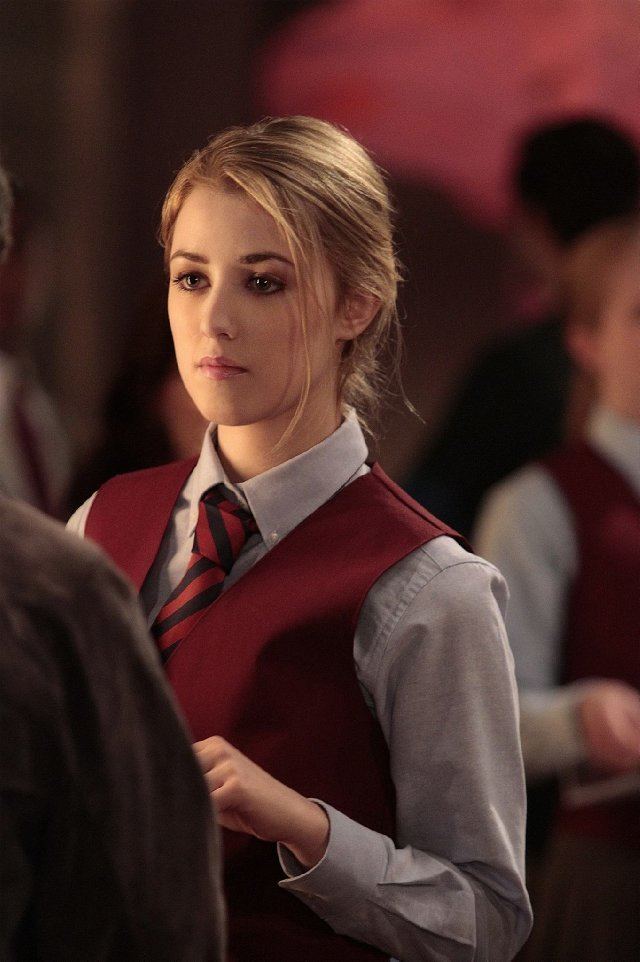 Mary mccormack and ella rae peck on nbc s upcoming series welcome to the family
Life and career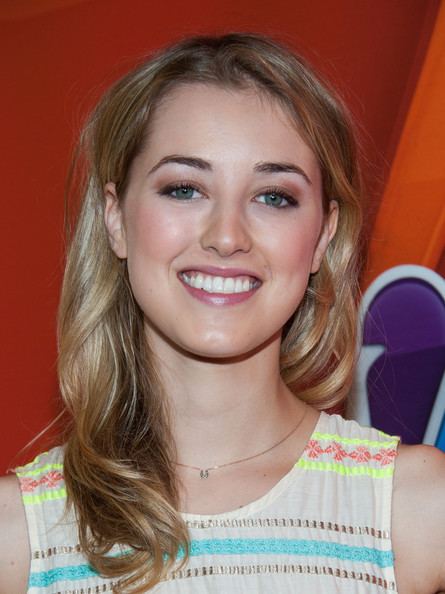 Peck was born in Minneapolis, Minnesota, and went to school in New York City.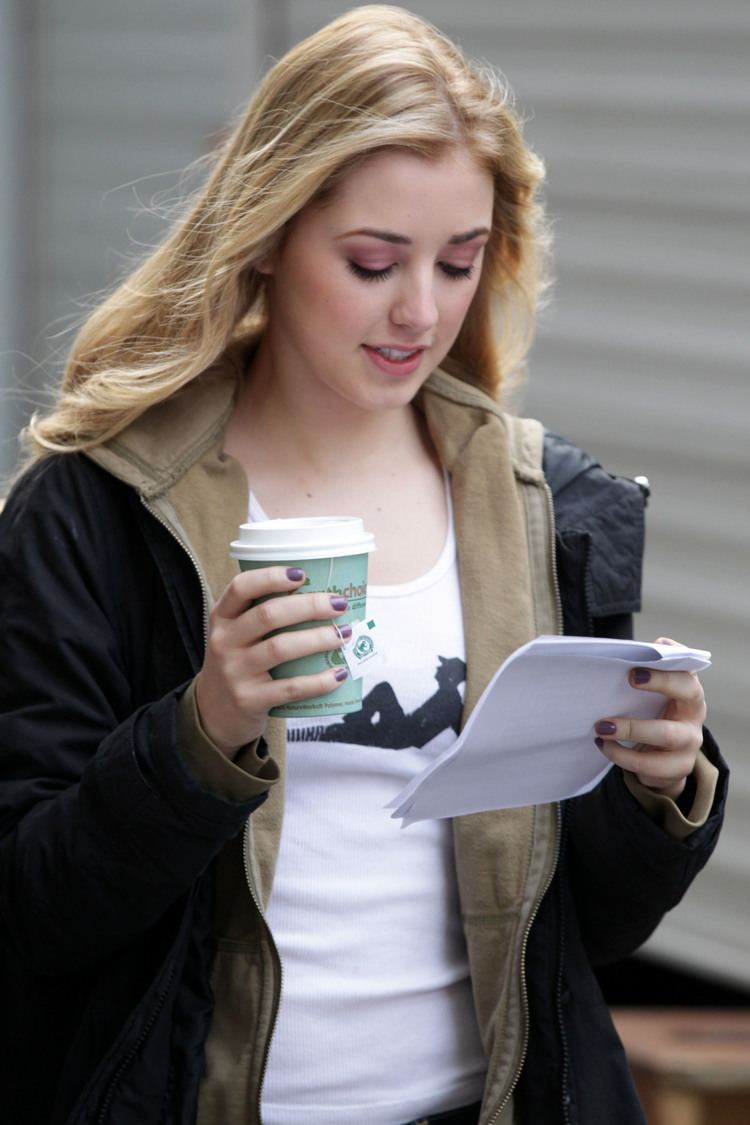 After a short film titled Lilly in the Woods in 2006, Peck appeared in the independent film Freezer Burn in 2007. The same year, she portrayed Honor Caldwell in the pilot Dear Harvard which is depicting Honor's life challenges during a sudden change in family social class status while attending a private all-girls school. For this role, she won the Best Actress Award at the New York Television Festival. She then landed guest roles in several TV series such as Without a Trace, Law & Order, The Good Wife and Blue Bloods between 2008 and 2010. She was also in the films God Don't Make the Laws and Young Adult in 2011.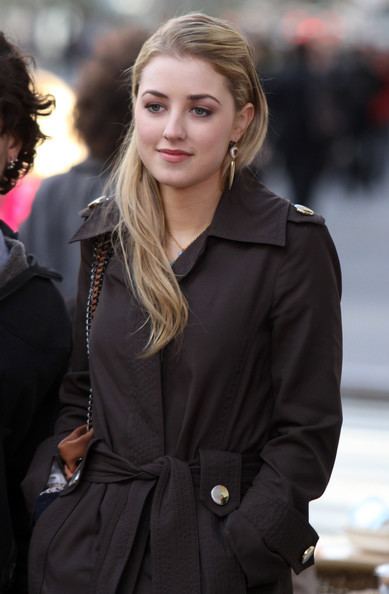 In January 2012, she started appearing in the recurring role of Lola Rhodes, Serena van der Woodsen's cousin, in Gossip Girl, making a cameo in December in the series finale. Still in January, the film Bachelorette, in which she's Stefanie, was presented at the Sundance Film Festival and in March she landed the role of Mia Bowers in the 2013 NBC series Deception. On September 22, The Exhibitionists was presented at the Arizona Underground Film Festival.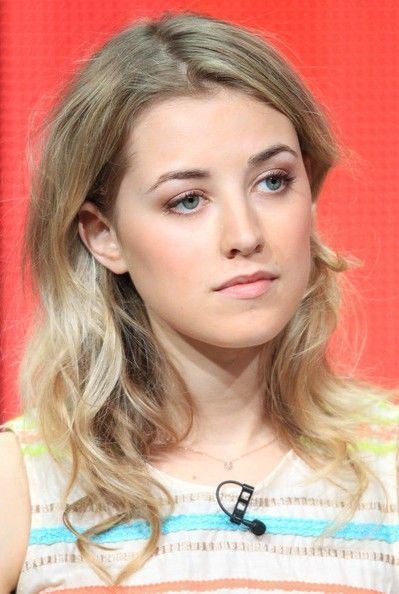 On January 7, 2013 Deception made its debut on television and between January 17 and January 27 the short film The Apocalypse competed at the Sundance Film Festival. In early March 2013, she joined the cast of the NBC comedy pilot Welcome to the Family, which is picked up in May, while on March 15 the film The Call, with Halle Berry, was released.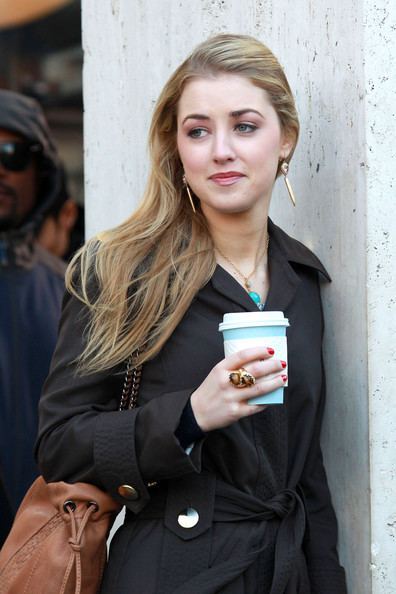 Filmography
Actress
2023
Crumb Catcher (post-production)
as
Leah
2022
Leon's Fantasy Cut
as
Ella
2021
Color of His Eyes (Short)
as
Bernadette
2020
The Sinner (TV Series)
as
Sophie Greenfield
- Part V (2020) - Sophie Greenfield
- Part IV (2020) - Sophie Greenfield
2019
Thin Walls (Short)
as
Allie
2019
Brain Jail (Short)
as
Diane
2019
God Friended Me (TV Series)
as
Vivian
- Two Guys, a Girl, and a Thai Food Place (2019) - Vivian
2018
Pike County (Short)
as
Reagan
2018
The Looming Tower (TV Mini Series)
as
Heather
- 9/11 (2018) - Heather
- Tuesday (2018) - Heather
- A Very Special Relationship (2018) - Heather
- The General (2018) - Heather
- Boys at War (2018) - Heather
- Y2K (2018) - Heather
- Mercury (2018) - Heather
- Mistakes Were Made (2018) - Heather
- Losing My Religion (2018) - Heather
- Now it Begins- (2018) - Heather
2016
Feed the Beast (TV Series)
as
Anna Davis
- Fire (2016) - Anna Davis
- Be My Baby (2016) - Anna Davis
- Tabula Rasa (2016) - Anna Davis
- Gimme a T (2016) - Anna Davis
- Secret Sauce (2016) - Anna Davis
- Screw You, Randy (2016) - Anna Davis
- Father of the Year (2016) - Anna Davis
- Pilot Light (2016) - Anna Davis
2016
Long Nights Short Mornings
as
Katie
2014
Hysteria (TV Series)
as
Audra Young
- Pilot (2014) - Audra Young
2014
Believe (TV Series)
as
Nina Adams
- Second Chance (2014) - Nina Adams
- Revelation (2014) - Nina Adams
- Origin (2014) - Nina Adams
2013
Welcome to the Family (TV Series)
as
Molly Yoder
- The Sleepover (2013) - Molly Yoder
- Date Night (2013) - Molly Yoder
- Boxing-Ring (2013) - Molly Yoder
- Junior Takes a Stand (2013) - Molly Yoder
- Thanksgiving (2013) - Molly Yoder
- Lisette's Abuela Visits (2013) - Molly Yoder
- Dan and Miguel Play Ball (2013) - Molly Yoder
- Halloween (2013) - Molly Yoder
- Molly and Junior Find a Place (2013) - Molly Yoder
- The Big RV Adventure (2013) - Molly Yoder
- Dan Finds Out (2013) - Molly Yoder
- Pilot (2013) - Molly Yoder
2013
The Apocalypse (Short)
as
Jenny
2013
Deception (TV Series)
as
Mia Bowers
- I'll Start with the Hillbilly (2013) - Mia Bowers
- You're the Bad Guy (2013) - Mia Bowers
- Good Luck with Your Death (2013) - Mia Bowers
- Stay with Me (2013) - Mia Bowers
- Tell Me (2013) - Mia Bowers
- Don't Be a Dummy (2013) - Mia Bowers
- Why Wait (2013) - Mia Bowers
- One, Two, Three- One, Two, Three (2013) - Mia Bowers
- A Drop of Blood and a Microscope (2013) - Mia Bowers
- Nothing's Free, Little Girl (2013) - Mia Bowers
- Pilot (2013) - Mia Bowers
2012
Gossip Girl (TV Series)
as
Charlie 'Lola' Rhodes
- New York, I Love You XOXO (2012) - Charlie 'Lola' Rhodes (uncredited)
- Gone Maybe Gone (2012) - Charlie 'Lola' Rhodes (voice, uncredited)
- The Return of the Ring (2012) - Charlie 'Lola' Rhodes
- The Fugitives (2012) - Charlie 'Lola' Rhodes
- Raiders of the Lost Art (2012) - Charlie 'Lola' Rhodes
- Despicable B (2012) - Charlie 'Lola' Rhodes
- Salon of the Dead (2012) - Charlie 'Lola' Rhodes
- It Girl, Interrupted (2012) - Charlie 'Lola' Rhodes
- Con-Heir (2012) - Charlie 'Lola' Rhodes
- The Princess Dowry (2012) - Charlie 'Lola' Rhodes
- Cross Rhodes (2012) - Charlie 'Lola' Rhodes
- Crazy, Cupid, Love (2012) - Charlie 'Lola' Rhodes
- The Backup Dan (2012) - Charlie 'Lola' Rhodes
- G.G. (2012) - Charlie 'Lola' Rhodes
- The End of the Affair? (2012) - Charlie 'Lola' Rhodes
2012
The Exhibitionists
as
Lynn
2011
God Don't Make the Laws
as
Colbie Palmer
2010
Blue Bloods (TV Series)
as
Caitlin Breyer
- Smack Attack (2010) - Caitlin Breyer
2010
The Good Wife (TV Series)
as
Jenny Bauer
- Doubt (2010) - Jenny Bauer
2010
Law & Order (TV Series)
as
Zoe Morgan
- Steel-Eyed Death (2010) - Zoe Morgan
2008
Without a Trace (TV Series)
as
Lisa / KitKat14
- Rewind (2008) - Lisa / KitKat14
2007
Dear Harvard (TV Movie)
as
Honor Caldwell
2006
Lilly in the Woods (Short)
as
Lilly
References
Ella Rae Peck Wikipedia
(Text) CC BY-SA