Children

Freddie (son)Eddie Jr.(son)

First appearance

"New Neighbors" (November 1, 1957)

Last appearance

"Family Scrapbook" (June 20, 1963)

Similar
Edward Clark "Eddie" Haskell (also referred to as Edward W. Haskell) is a fictional character on the Leave It to Beaver television situation comedy, which ran on CBS from October 4, 1957, to 1958 and then on ABC from 1958 to 1963. The character was also featured in the later series Still the Beaver, and in the film remake of the original series.
Contents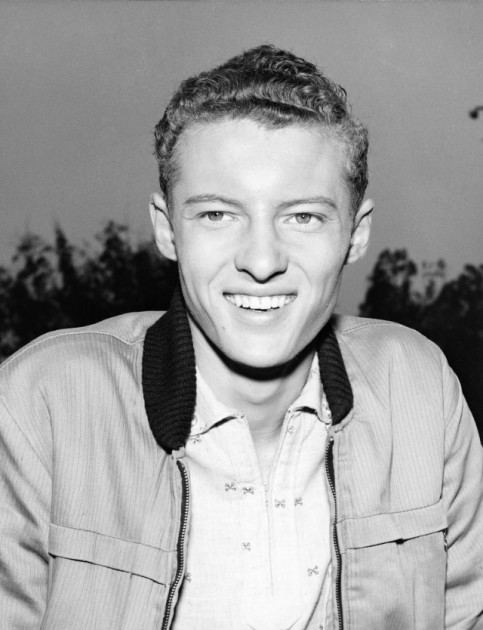 Character overview
The son of George (however, in Season 1, episode 20, Eddie gives his name as "Edward Clark Haskell, Jr.") and Agnes, Eddie Haskell was the smart-mouthed best-friend of Wally Cleaver. The character, played in the original series by Ken Osmond, has become a cultural reference, recognized as an archetype for insincere sycophants. Ward Cleaver once remarked that "[Eddie] is so polite, it's almost un-American".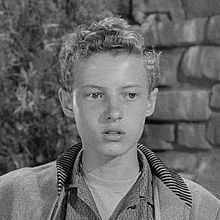 Eddie was known for his neat grooming—hiding his shallow and sneaky character. Typically, Eddie would greet his friends' parents with overdone good manners and often a compliment such as, "That's a lovely dress you're wearing, Mrs. Cleaver." However, when no parents were around, Eddie was always up to no good—either conniving with his friends or picking on Wally's younger brother, Beaver. Eddie's two-faced style was also typified by his efforts to curry favor by trying to talk to adults at the level he thought they would respect, such as referring to their children as Theodore (Beaver's much-disliked given name) and Wallace, even though the parents called them Beaver and Wally.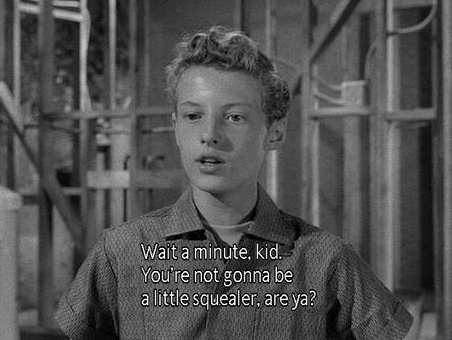 A weaselly wise guy, Eddie could be relied upon to connive and instigate schemes with his friends—schemes for which they would be in the position of blame, if (and usually when) caught. One of his most infamous pranks with the Cleaver boys involved fastening a chain around the rear axle of their friend Clarence "Lumpy" Rutherford's car, causing unplanned damage as the entire third member and wheels became detached when he tried to move the car. The prank has been repeated on police and gangster cars in scenes in the films American Graffiti (1973) and Gone in 60 Seconds (2000), and Porky's (1981), respectively.
The New Leave It to Beaver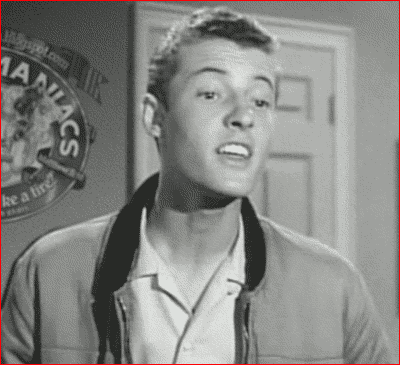 In the 1980s revival series, titled The New Leave It to Beaver, Eddie is now married to Gert, and they have two sons, Freddie and Edward Jr. (played by Osmond's real-life sons, Eric and Christian, respectively). Edward Jr. (nicknamed "Bomber") is enrolled at Vicksburg Military School, the result of Bomber's having spilled grape juice on the Haskells' white carpeting. Both Freddie and Bomber have taken after their father.
Eddie operates an eponymously named contracting company. He remains an avid Woody Woodpecker cartoon fan.
In popular culture
In The Simpsons, one of the main characters, Bart Simpson, is inspired by the behavior of Haskell, whom the cartoon series' creator Matt Groening considered to be his favorite character. Coincidentally, voice actor Harry Shearer, who does the voices of Mr. Burns, Smithers and Ned Flanders on The Simpsons, played the character Frankie (a precursor to the Eddie Haskell character) in the pilot episode of Leave It to Beaver.
One line in the song Cornbread by Freestyle Fellowship is "Hey, Little Rascals, Eddie Haskell, black eyed peas with alotta Tabasco..."
In the movie 8 Mile, Eminem's character raps about Eddie Haskell and Leave it to Beaver, in one of the rap battles of the movie.
In Beverly Hills 90210, season 7, episode "Judgment Day", Brandon says that "Professor Randall was sucking up to the Chancellor like he was Eddie Haskell".
In the webcomic Achewood, character Roast Beef uses the pseudonym "Ed E. Haskell", when writing his underground zine "Man, Why You Even Got to Do a Thing".
In the episode "Home Movies", of the teen drama TV series Dawson's Creek third season, the character Joey Potter calls another character, Pacey Witter, "Eddie Haskell".
In the book

Barbarians at the Gate: The Fall of RJR Nabisco, Bryan Burrough and John Helyar describe former Standard Brands president F. Ross Johnson during his early days at Nabisco under chairman Bob Schaeberle as "less a business dynamo than a corporate Eddie Haskell, sucking up to Schaeberle while kicking Beaver in the teeth".
In season 4, episode 10, of the HBO show The Wire, Major Colvin says that the young delinquent Namond Brice is putting on his "Eddie Haskell" act.
Near the conclusion of the 1992 Cameron Crowe film Singles, Matt Dillon's character, upon getting into an elevator with his recently ex-girlfriend (played by Bridget Fonda), remarks, "That's a very nice hat you're wearing, and I don't mean that in an Eddie Haskell kind of way".
In season 6 of the TV crime/drama series The Sopranos, in the episode "Kaisha", a character comments on the title of the screenplay for Christopher Moltisanti's film "Cleaver" by saying "Are you sure about the title, Cleaver? The Eddie Haskell connection?"
The TV cartoon series Beavis and Butt-Head featured the episode "Leave it to Beavis", a spoof on the original show, with Beavis as "The Beavis" and the older delinquent Todd as "Eddie".
In the episode titled "All about Roseanne" of the sitcom Roseanne, Roseanne makes a reference to marijuana, calling it "reefer". This confuses the guest character June Cleaver, causing her to ask, "Reefer?" and Roseanne replies, "Ask Eddie Haskell".
In the season 3 episode of The Fresh Prince of Bel-Air titled "Robbing the Banks", Uncle Phil's brown-nosing assistant is named "Edward Haskell" and played by Phil LaMarr. His last name comes out when under arrest by uniformed officers, having only been Edward for most of the episode.
In the song "Deceived", the band Why? sings "gotta get out of my Eddie Haskell pattern".
In an episode of Designing Women, somebody the quartet is talking about is described with the line "He's such an Eddie Haskell", to which Suzanne Sugarbaker responds, "Who's Eddie Haskell?" Jean Smart's Charlene Frazier responds, "Who's Eddie Haskell?", incredulous at Suzanne's apparent unfamiliarity with the TV character.
In an episode of My Wife and Kids titled "Papa Said Knock You Out", Michael Kyle refers to his daughter Claire's boyfriend Tony as a "religious Eddie Haskell".
In the TV series The Brak Show, the character Zorak is portrayed in a manner parodying Eddie Haskell.
In the Criminal Minds episode, "Surface Tension", A coroner remarks that her assistant may be a direct descendant of Eddie Haskell
Reception
In 1999, TV Guide ranked Eddie Haskell number 20 on its "50 Greatest TV Characters of All Time" list.
References
Eddie Haskell Wikipedia
(Text) CC BY-SA