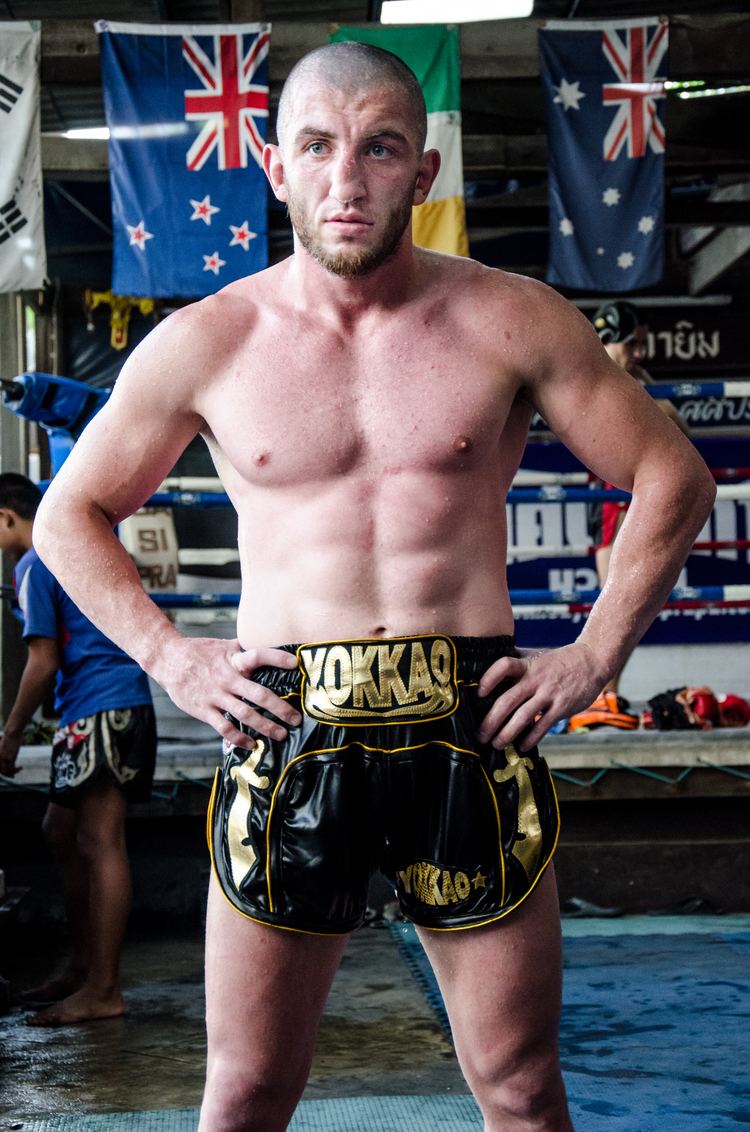 Askerov was born in Kurah, Dagestan in an ethnic Lezgin family. When he was six years old, he went to school in Magaramkent and his father took him to a judo gym where he trained for two years. When Askerov was nine years old, his family moved to Derbent. It was his father again who took Askerov to a Muay Thai gym where he fell in love with the sport.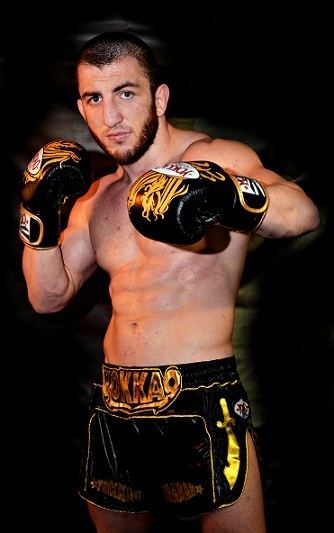 Dzhabar had his first professional fight when he was 18, a four-man tournament which he won. A few years later, Askerov moved to Thailand to train with the best at the birthplace of his beloved sport, settling at Rompo Gym in Bangkok. In November 2012 he moved to Melbourne, Australia and began training at Fighters Xpress with trainer Peter Hatton.
Dzhabar made his K-1 debut on March 17, 2007 at the K-1 MAX East European Tournament against Muay Thai superstar Buakaw Por. Pramuk and lost the fight by unanimous decision.
In 2008 Dzhabar took part in The Contender Asia reality show. He was part of the Tiger Kings team and reached the semi finals where he was defeated by John Wayne Parr.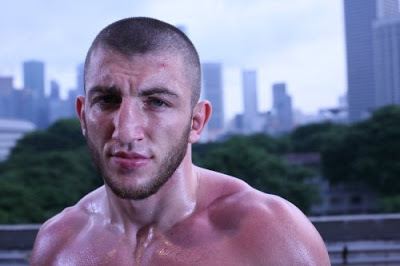 He was expected to face Yoshihiro Sato in a tournament reserve bout at Glory 3: Rome - 2012 Middleweight Slam Final 8 on November 3, 2012 in Rome, Italy. However, Sato was given a place in the tournament when Albert Kraus pulled out with the flu and Warren Stevelmans instead stepped in against Askerov. Stevelmans beat him by unanimous decision.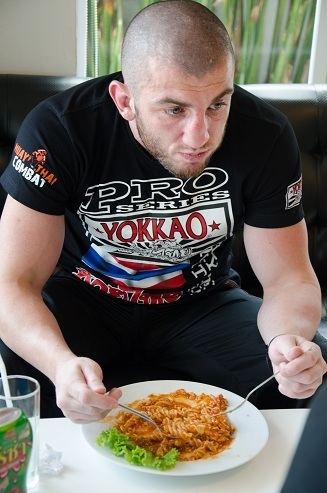 He defeated Mohamed El Mir by TKO when El Mir was injured checking a low kick in round three at Rumble of the Kings 2012 on November 16, 2012 in Linkoping, Sweden.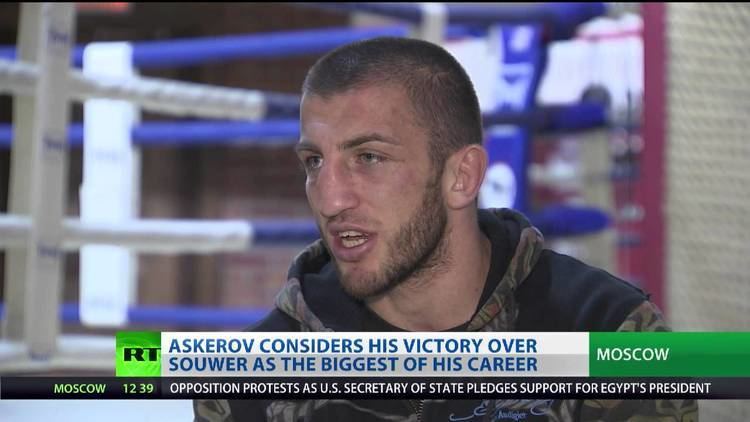 He was expected to fight Steve Moxon at Kings of Kombat 8 on December 8, 2012 in Melbourne, Australia but withdrew from the bout and was replaced by Mostafa Abdollahi.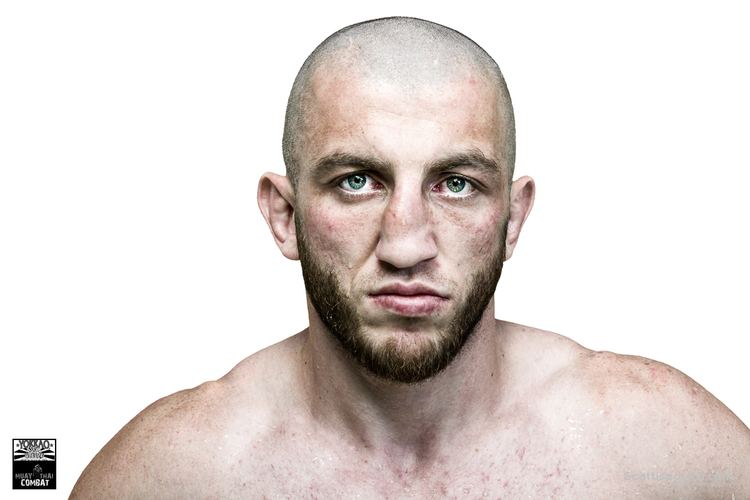 He was awarded a highly disputed decision over 20-year-old German Enriko Kehl at NewFC: Battle of the Stars in Dagestan on December 22, 2012.
Askerov took possibly the biggest win of his career on January 26, 2013 when he defeated the legendary Andy Souwer by split decision at Yokkao Extreme 2013 in Milan, Italy.
Askerov was expected to face Toby Smith at Domination 10 in Perth, Australia on March 9, 2013 but the bout was cancelled when the two men could not agree over the rule-set; Smith wanted to fight under Muay Thai rules, while Askerov preferred kickboxing.
Askerov lost to Steve Moxon via split decision at Kings of Kombat 9 in Melbourne on April 27, 2013.
He was expected to face Mike Zambidis in the semi-finals of the Legend Fighting Show -71 kg tournament in Moscow, Russia on May 25, 2013. However, Zambidis was replaced by Enriko Gogokhia. After dispatching Gogokhia with what Fight Sport Asia described as "one of the nastiest 70kg knockouts in recent history", he faced Alim Nabiev in the final. He outclassed Nabiev, who was filling in for the injured Artur Kyshenko, and stopped him with low kicks in round three to take the tournament crown.
Askerov defeated Yoshihiro Sato by unanimous decision at Tech-Krep FC: Southern Front 2 in Kiev, Ukraine on December 8, 2013.
Askerov was scheduled to fight Artur Kyshenko at Legend 3: Pour Homme in Milan, Italy on April 5, 2014 but the Ukrainian withdrew from the fight, conceding that he would be unable to make the contracted weight of -71 kg/156 lb, and was replaced by his stablemate Murthel Groenhart. Askerov lost to Groenhart, getting dropped with a right hook before being put away with a left hook inside the opening round.
2016 Russian Сhallenge World Champion (-71 kg)
2013 Legend Fighting Show 71 kg Tournament Champion
2012 W5 European Champion 71 kg
2012 IAKSA European Champion-72.5 kg.
2011 Fights by TNA RULES TNA World Cup –70 kg
2010 Fights by TNA RULES TNA World Cup –70 kg
2008 WMC Muay Thai Middleweight European Champion –72.5 kg
2008 S-Cup 2008 Europe Shootboxing Tournament runner up –70 kg
2008 K-1 Scandinavia MAX tournament runner up –70 kg
2006 W.M.C./S1 Kings Cup runner up –72 kg
2006 K-1 Russia MAX runner up –70 kg
2005 W.M.C. "Muay Thai Against Drugs" Tournament World Champion
2005 Patong Stadium Muaythai Super wWelterweight Champion -68 kg
2004 PK-1 World Champion
2003 I.F.M.A. World Muay Thai Championships -57 kg
2000 Pancration World Junior Championship
1999 Muaythai World Junior Championship