Country

Russia




Population

572,076 (2010)




University

Dagestan State Medical Academy




Capital

citation needed




Founded

1844



Makhachkala (Russian: ; Lak: ??????; Avar: ???????????; Lezgian: ???????????; Rutul: ????I?????; Kumyk: ???????????, Mahacqala), "Fort Maghach", is the capital city of the Republic of Dagestan, Russia. It is located on the western shore of the Caspian Sea and is home to the Makhachkala Grand Mosque, one of Russia's largest. As of the 2010 Census, the city had a population of 572,076, making it the largest in the North Caucasus Federal District. The city has an ethnic plurality, with the Avars and Laks as the largest groups.
Contents
Map of Makhachkala
Founded as a fortress of the Russian Empire in 1844 and given city status thirteen years later, the city bore the name of the Russian Tsar Peter the Great until 1921. Since the fall of the Soviet Union, Makhachkala has been affected by Islamist insurgents as part of a republic-wide conflict.
Makhachkala construction under police guard
History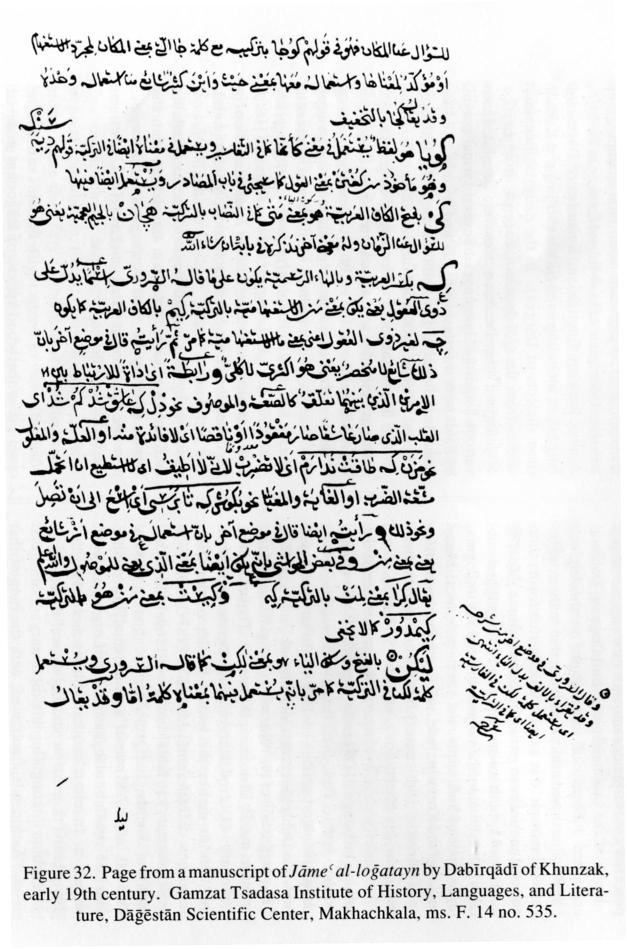 Makhachkalas historic predecessor was the town of Tarki, now a nearby suburb, whose history goes back to the 15th century and possibly much earlier. The modern city of Makhachkala was founded in 1844 as a fortress; town status was granted in 1857. The original Russian name of the city was Petrovskoye ()—after the Russian Tsar Peter the Great who visited the region in 1722 during his Persian Campaign. However, among the locals it was known as Anzhi-Qala, The Pearl Fortress (Qala means fortress, while Anzhi means pearl in Kumyk). After gaining city status, the Petrovskoye fortress was renamed Petrovsk-Port () in 1857, sometimes simply Petrovsk. In 1894, a railway line linked the city to Vladikavkaz (in present-day North Ossetia-Alania) and Baku (in present-day Azerbaijan), yet a report from 1904 detailed the spread of malaria and unsuitable drinking water in the city.
In January 1919, during the Russian Civil War, the British No. 221 Squadron Royal Air Force based themselves at Petrovsk. In March they were joined by No. 266 Squadron and both squadrons were involved in bombing operations against Bolshevik forces in Astrakhan and elsewhere. In August 1919 both squadrons were withdrawn from Petrovsk. The city was invaded by the Red Army in Spring 1920.
As part of the Soviet revolution, place names relating to monarchy or religion were changed, and thus on 14 May 1921, Petrovsk was renamed Makhachkala, after Dagestani revolutionary Magomed-Ali Makhach Dakhadaev. On the same day, it became capital of the newly formed Dagestan Autonomous Soviet Socialist Republic. The city incurred major damage during an earthquake on 14 May 1970.
The area was used as a Soviet-era naval testing station, leaving behind a curious sea fort off nearby Kaspiysk.42.896598°N 47.681274°E? / 42.896598; 47.681274
References
Makhachkala Wikipedia
(Text) CC BY-SA
(,)http://www.iranicaonline.org/uploads/files/Dagestan/dagestan-fig32.jpg(,)http://upload.wikimedia.org/wikipedia/commons/f/f5/Samuel_Eto%27o_2011_September.jpg(,)http://russiatrek.org/images/photo/makhachkala-russia-city-view.jpg(,)http://russiatrek.org/images/photo/makhachkala-city-view.jpg(,)http://upload.wikimedia.org/wikipedia/commons/9/90/Stadium_Dinamo_Makhachkala.jpg(,)http://russiatrek.org/images/photo/mahachkala-city-view.jpg(,)http://upload.wikimedia.org/wikipedia/commons/e/e1/Peter_der-Grosse_1838_PR.jpg(,)http://upload.wikimedia.org/wikipedia/commons/5/53/%25D0%2594%25D0%25B6%25D1%2583%25D0%25BC%25D0%25B0_%25D0%25BC%25D0%25B5%25D1%2587%25D0%25B5%25D1%2582%25D1%258C_%25D0%259C%25D0%25B0%25D1%2585%25D0%25B0%25D1%2587%25D0%25BA%25D0%25B0%25D0%25BB%25D1%258B.jpeg(,)http://image.slidesharecdn.com/history-of-dagestan-1229867585730889-1/95/history-of-dagestan-14-728.jpg%3Fcb%3D1229838970(,)http://www.independent.co.uk/incoming/article9956317.ece/alternates/w620/42-65759699.jpg(,)http://gdb.rferl.org/02E7D9A2-732D-4259-828F-86B0C9523658_mw1024_s_n.jpg(,)http://anzhifc.com/wp-content/uploads/2015/02/Anzhi-Makhachkala-big-logo.png(,)http://www.colorsport.co.uk/media/images/news/Bayern_Munich_vs._Inter_-90.jpg
(,)http://calvertjournal.com/images/made/images/uploads/articles/07-13/Dagestan/5531809393_1d759fe2c7_b_742_495.jpg(,)http://media.englishrussia.com/test_station_of_naval_armament/4.jpg(,)http://riadagestan.com/upload/iblock/899/89908d7679e21258515a0006031fe303.JPG(,)http://russiatrek.org/blog/wp-content/uploads/2011/08/anji-makhachkala-football-club-4.jpg(,)http://russiatrek.org/blog/wp-content/uploads/2011/08/anji-makhachkala-football-club-2.jpg(,)http://news.bbcimg.co.uk/media/images/63722000/jpg/_63722438_stuart_downing_getty.jpg(,)http://media-1.web.britannica.com/eb-media/70/144470-004-3C4ECA6A.jpg(,)http://images.indianexpress.com/2014/01/russiam.jpg(,)http://rbth.co.uk/assets/images/2011-06/Big/dagestan2-468.jpg