Dylan Haskins (born 20 June 1987) is an Irish broadcaster and social entrepreneur.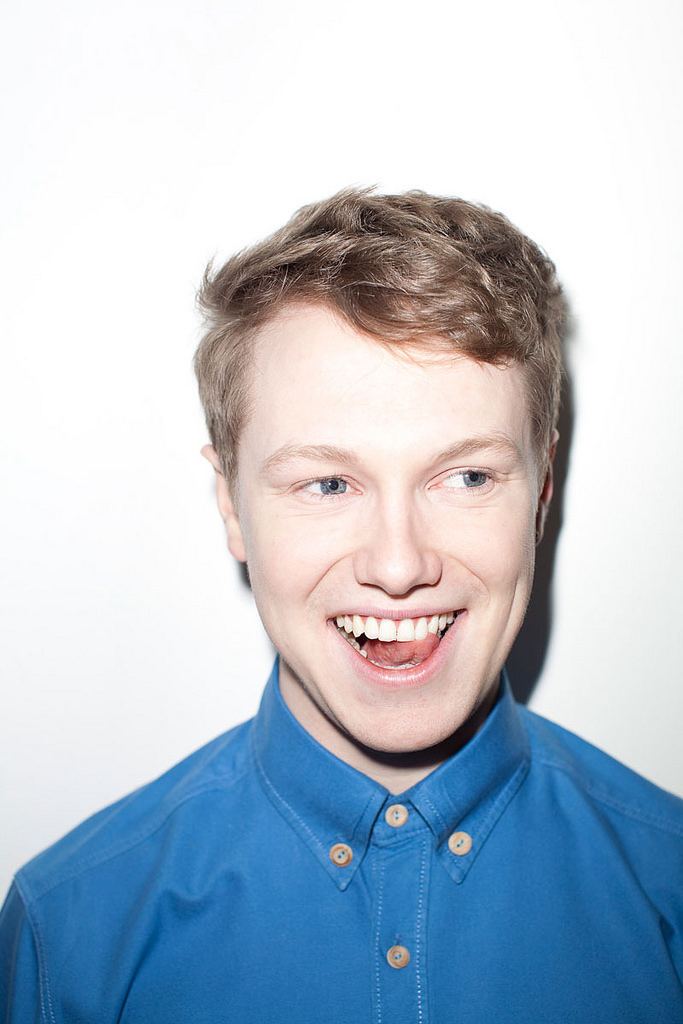 Haskins first became known as a proponent of the DIY ethic in Ireland for his work on several projects initiated as a teenager, including the establishment of all ages, non-alcohol spaces in north Wicklow and Dublin.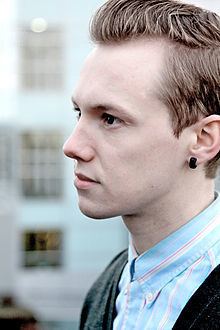 Haskins since became involved with broadcasting, independent music management, social entrepreneurship, social activism and politics. He was an unsuccessful independent candidate in the 2011 general election.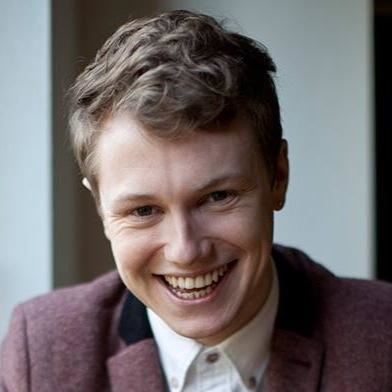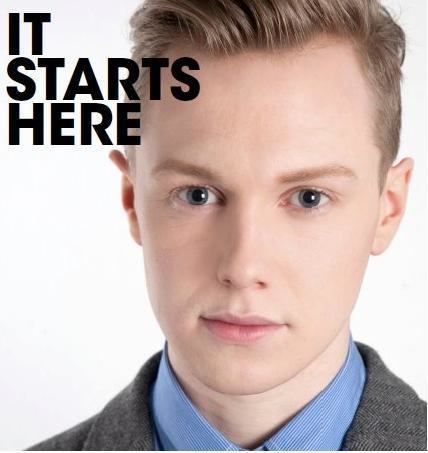 In 2013 Haskins launched the Soundings Podcast, a cultural podcast that he co-hosted with singer Lisa Hannigan, where they would discuss "culture, books, music, theatre, films and other weird things that happen." Throughout the first eleven podcast Haskins and Hannigan discussed and engaged in a variety of activities including interviewing notable guest like Dermot O' Leary and Harry Shearer, going on an outing to Chislehurst caves, attending art exhibitions and attending a performance of Stephen Ward the Musical. Although each episode the hosts, sometimes joined by guests, discussed their opinions on recent books, films, exhibitions and plays, from the onset Haskins was clear that the Soundings was not a review show stating that "People make art to express their ideas and provoke thought and conversation, which is what this show is all about." The podcast quickly won fans for its relaxed style and the easy chemistry between its hosts. Writing for Metro UK, Rahul Verma described the podcast as a "lively, informed arts and culture chat with a fresh, unpretentious feel." Haskins and Hannigan later expanded the podcast into the Holy Trinity series where they recorded live discussions with panels of guests including actress and writer Sharon Horgan, drag queen and activist Panti Bliss, Fr. Peter McVerry and war photographer Giles Duley.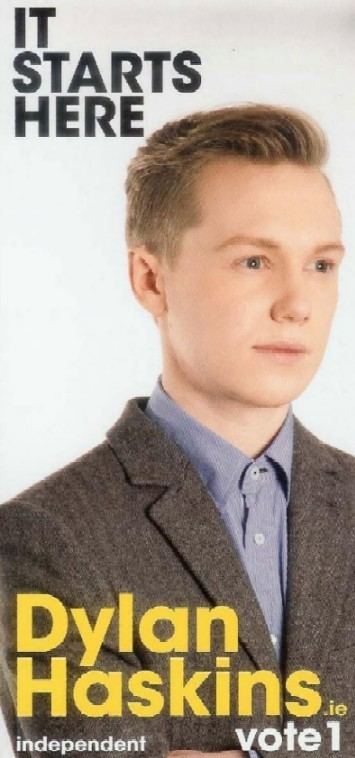 Haskins ran gigs in his former home, The Hideaway House which became a hub for the DIY music scene in Dublin and his independent record label Hide Away Records. Hide Away Records' most notable release is the debut album of popular Irish band Heathers, whom Haskins also managed from 2007-2009. Their debut album 'Here, Not There' featured the popular single 'Remember When', which was used in a 2010 Fáilte Ireland advertising campaign.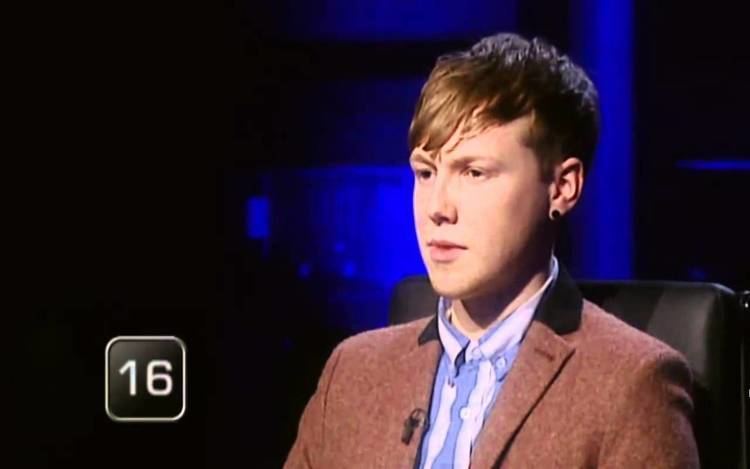 In May 2009, Haskins was a member of a group that founded Exchange Dublin, an arts centre in Temple Bar with the support of Project Arts Centre, where he sits on the Board of Directors. The Exchange is now run by a collective of volunteers, and provides an independent space for meetings, events and exhibitions. The project received a Dublin City Council arts award in 2010, a Music Network/Arts Council Music Capital Scheme award in 2009 and Arts Council funding in 2009. It received funding from the Arts Council until it closed its doors in 2014.
Later in 2009, Haskins curated and directed the event 'Culture and the City: the debate' for Temple Bar Cultural Trust. It took the form of a masked debate about culture in Dublin at Meeting House Square in Temple Bar. The debate focused on the question 'Is this city fit for purpose?'. The event was praised as an innovative approach to an urban public forum. Also, that year, Haskins collaborated with a group of NCAD students called 'Office of Public Works' to organize 'Change?', a week of film, open exhibitions and discourse on the notion of societal change that involved photographers, secondary school students and members of the public. It took place in Project Arts Centre.
Haskins is also a broadcaster on Raidió Teilifís Éireann (RTÉ) television and radio. He presented the first series of Two Tube on RTÉ Two, and since May 2010 has worked as a reporter for Arena, an arts programme on RTÉ Radio 1. In December 2011 he began presenting coverage of Other Voices (TV series) for guardian.co.uk and covered the series in Derry in 2013 and 2014.
In 2008, Haskins directed a documentary called Roll Up Your Sleeves about DIY counterculture. DIY figures including Ian MacKaye of the band Fugazi, Ellen Lupton, and Dutch band The Ex took part in the documentary. The film was funded by Broadcasting Commission of Ireland Sound & Vision Award. It was produced by Project Arts Centre for DCTV. Roll Up Your Sleeves premiered at the 2009 Stranger Than Fiction Festival in the IFI in Dublin. In January 2011, the film was made available free online.
From a young age Haskins took an active interest in community and social issues. In his interview with Jarlath Regan on The Irishman Abroad podcast Haskins expressed his frustration at a very young age about the lack of facilities available to young people in Ireland. Early political activities included petitioning for a skate park in his local area and attempting to attempting to turn a local disused building into a community centre. Haskins became increasing frustrated with the slow process of trying to make changes through official channels and the lack of engagement of local politicians. Haskins was an independent candidate for the Dublin South-East constituency in the 2011 general election. His campaign was the subject of Irish and international media attention with appearances on BBC Newsnight, BBC World Service and Al Jazeera and articles in The Guardian and Le Monde. Haskins was eliminated on the fourth count with 1,928 votes. The four constituency seats were eventually divided between Fine Gael's Lucinda Creighton and Eoghan Murphy and Labour's Ruairi Quinn and Kevin Humphreys. Haskins was entitled to a refund of €8,700 in election expenses which he subsequently combined with the remainder of his election funds and donated €10,000 to 10 Irish charities.