Duron Harmon (born January 24, 1991) is an American football safety for the New England Patriots of the National Football League (NFL). He was drafted by the Patriots in the third round of the 2013 NFL Draft. He played college football at Rutgers.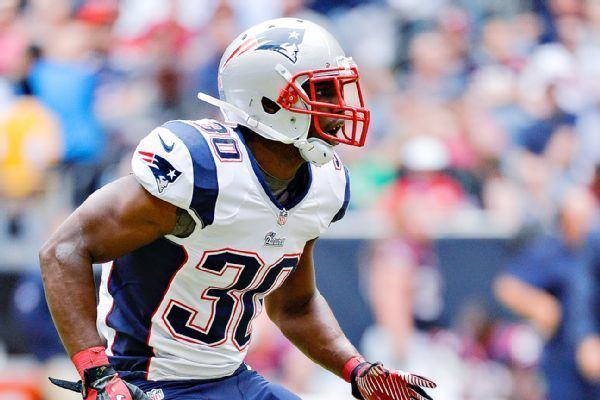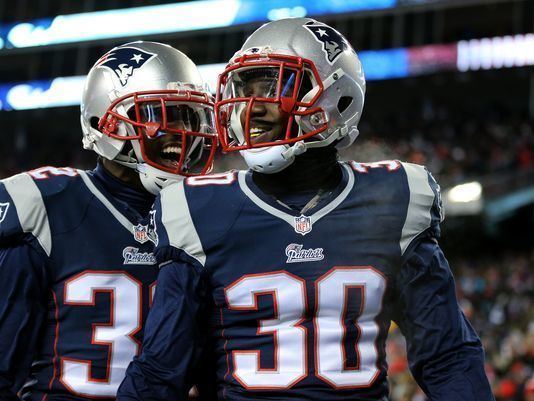 Harmon was raised in Magnolia, Delaware. He attended Caesar Rodney High School in Camden, Delaware, and played high school football for the Caesar Rodney Riders.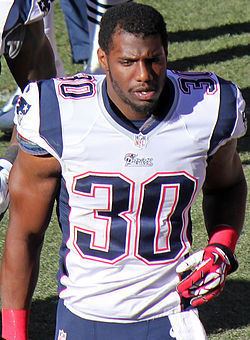 While attending Rutgers University, Harmon played for the Rutgers Scarlet Knights football team from 2009 to 2012. Following his senior season in 2012, he was a first-team All-Big East Conference selection at safety.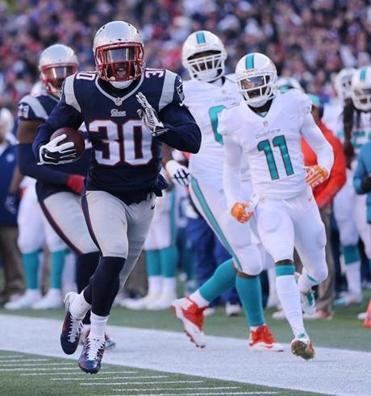 The New England Patriots selected Harmon in the third round, with the 91st overall pick, of the 2013 NFL Draft, seven picks after the Patriots selected fellow Rutgers alum Logan Ryan. On May 15, 2013, Harmon signed a four-year rookie contract worth $2.711 million including a $533,600 signing bonus.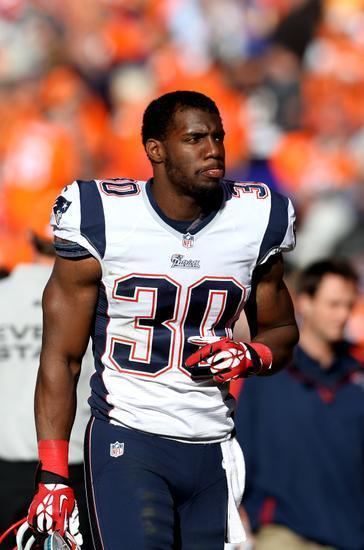 In the divisional round of the 2014 playoffs, Harmon intercepted Joe Flacco's pass with less than two minutes remaining in the game allowing the Patriots to hold onto a 35–31 win over the Baltimore Ravens. "That's the biggest pick of my life," Harmon said after the game. Harmon and the Patriots would go on to win Super Bowl XLIX over the Seattle Seahawks.
In the 2015 and 2016 seasons, Harmon was mainly used as the Patriots' third safety alongside Devin McCourty and Patrick Chung primarily in nickel and dime packages.
In the Divisional Round of the 2016 playoffs, Harmon intercepted Houston Texans' quarterback Brock Osweiler—after fellow Rutgers alums Devin McCourty and Logan Ryan each had picks of their own—in a 34–16 victory. On February 5, 2017, Harmon won his second career Super Bowl championship as the Patriots won Super Bowl LI. In the game, he had three tackles the Patriots defeated the Atlanta Falcons by a score of 34–28 in overtime. The game featured the largest comeback in Super Bowl history as the Patriots trailed by 25 points in the third quarter.
On March 9, 2017, Harmon, who was a free agent at the time, signed a four-year contract worth a maximum of $20 million to remain with the Patriots. On September 5, 2017, Harmon was named a Patriots captain for the first time in his career.