Role

Actor




Name

Warner Oland




Years active

1906–1937




Occupation

Actor








Full Name

Johan Verner Olund




Born

October 3, 1879 (

1879-10-03

) Nyby, Bjurholm Municipality, Vasterbotten County, Sweden


Died

August 6, 1938, Stockholm, Sweden


Spouse

Edith Gardener Shearn (m. 1907–1938)




Resting place

Southborough Rural Cemetery


Parents

Maria Johanna Ohlund, Jonas Ohlund




Movies

Charlie Chan at the Opera, The Jazz Singer, Charlie Chan in London, Shanghai Express, The Black Camel




Similar People

Sidney Toler, Earl Derr Biggers, Alan Crosland, Josef von Sternberg, Rowland V Lee



Cause of death

bronchial pneumonia



1936 SHANGHAI - ACTOR WARNER OLAND (CHARLIE CHAN) IN CHINA
Scene from THE LIGHTNING RAIDER (1919) Pearl White and Warner Oland
Warner Oland (October 3, 1879 – August 6, 1938) was a Swedish-American actor most remembered for playing several characters of Asian descent: the detective Charlie Chan, Dr. Fu Manchu, and Henry Chang in Shanghai Express. He moved to the United States when he was 13 and pursued a film career that would include time on Broadway and dozens of film appearances. He starred in a total of 16 Charlie Chan films.
Contents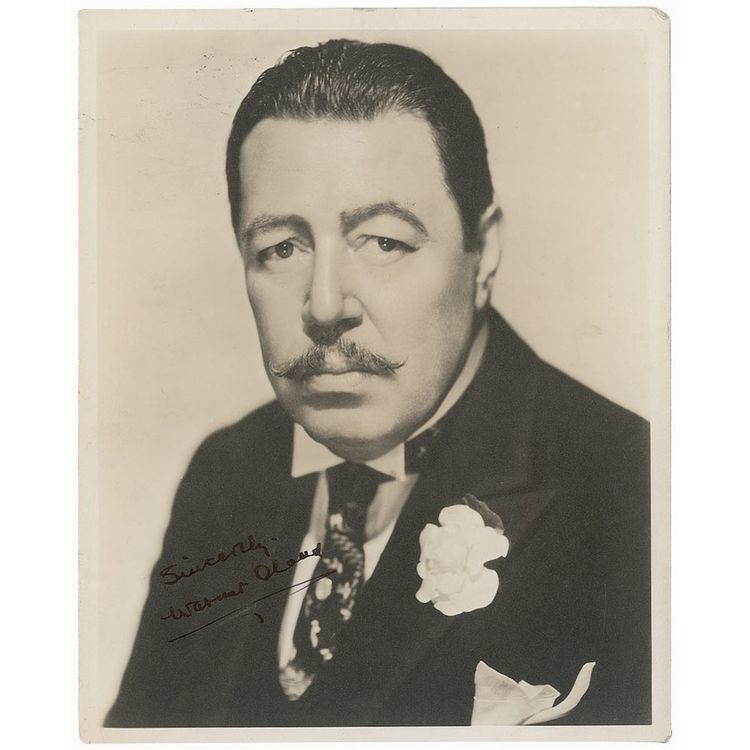 Early years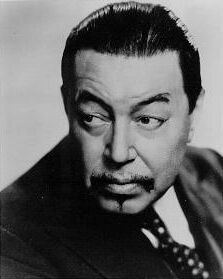 He was born Johan Verner Ölund in the village of Nyby, Bjurholm Municipality, Västerbotten County, Sweden. He claimed that his vaguely Asian appearance was due to possessing some Mongolian ancestry, though his known ancestry contains no indication that this was so.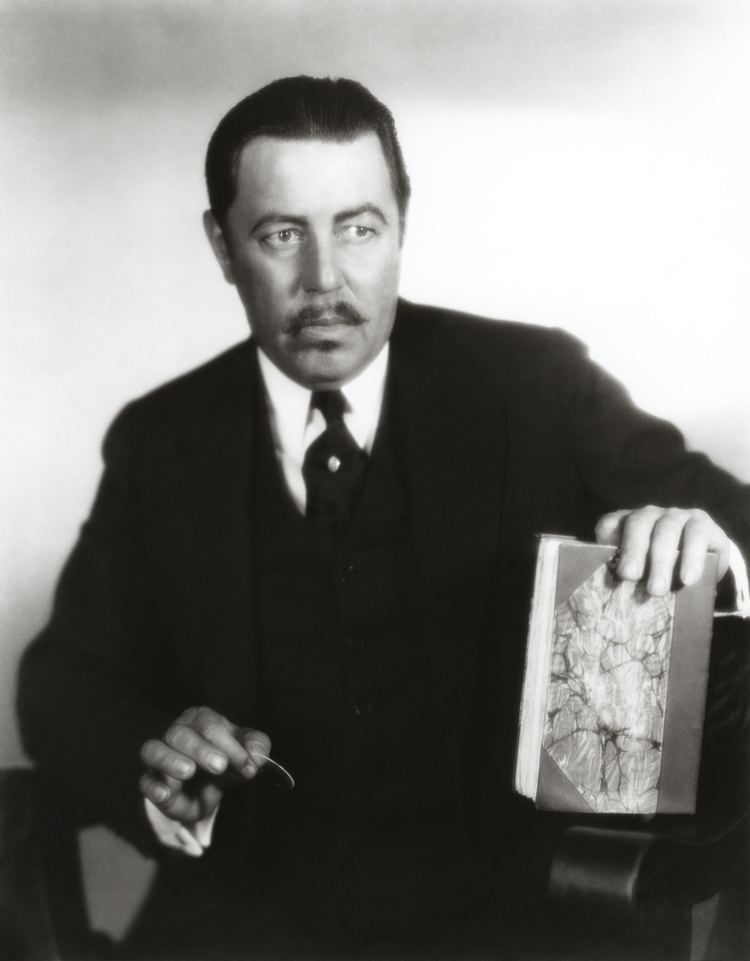 When he was thirteen, his family immigrated to the United States. Educated in Boston, he spoke English and his native Swedish, and eventually translated some of the plays of August Strindberg. As a young man he pursued a career in theater, at first working on set design while developing his skills as a dramatic actor. In 1906, he was signed to tour the country with the troupe led by actress Alla Nazimova. The following year he met and married the playwright and portrait painter Edith Gardener Shearn. Shearn made an ideal partner for Oland. She mastered Swedish, helping him with the translation of Strindberg's works that they jointly published in book form in 1912.
Career beginnings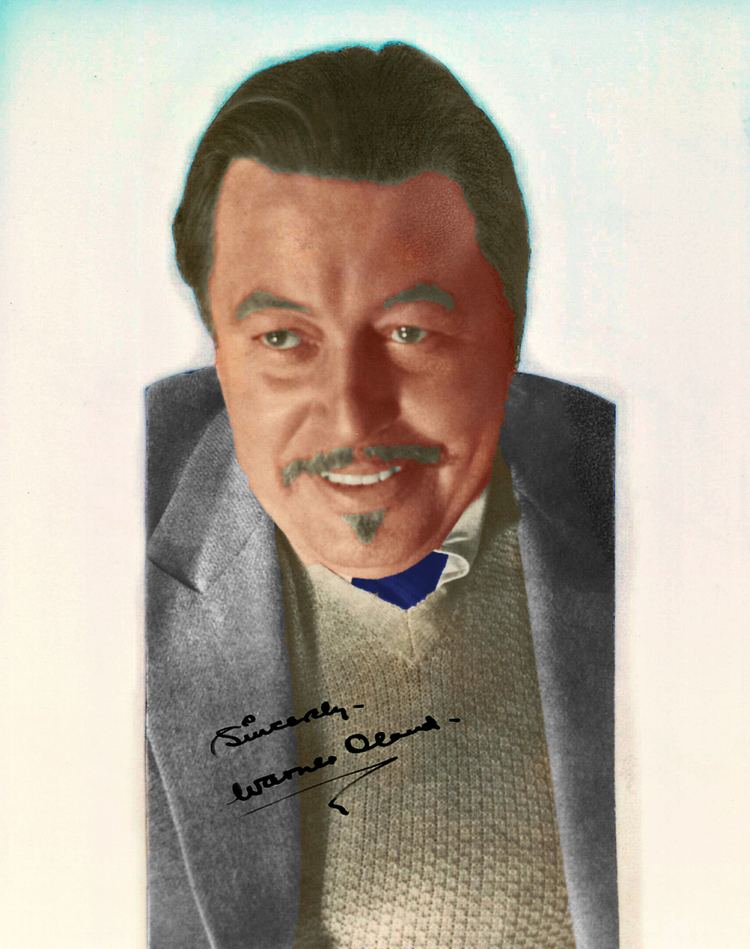 After several years in theater, including appearances on Broadway as Warner Oland, in 1912 he made his silent film debut in Pilgrim's Progress, a film based on the John Bunyan novel. It would be another three years before he returned to film work with a role in The Romance of Elaine, an adventure film starring the extremely popular Pearl White. As a result of his training as a Shakespearean actor and his easy adoption of a sinister look, he was much in demand as a villain and in ethnic roles. He made several more films with Pearl White including his first portrayal of an oriental character in her film, The Lightning Raider (1919). Over the next 15 years, he appeared in more than 30 films, including a major role in The Jazz Singer (1927), one of the first talkies produced.
Racebending physicality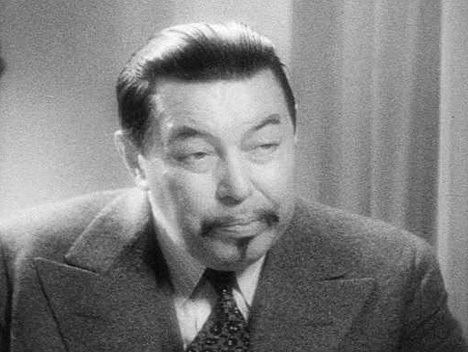 Oland's normal appearance fit the Hollywood expectation of caricatured Asianness of the time, despite his having no definitively proven Asian cultural background. Oland portrayed a variety of Asian characters in several movies before being offered the leading role in the 1929 film, The Mysterious Dr. Fu Manchu. It was the first onscreen portrayal of the Fu Manchu character in film. Oland continued to appear onscreen as an Asian, probably more often than any other white actor in the history of cinema. In Old San Francisco, Oland played an Asian unsuccessfully impersonating a white man.
Oland was the first actor to play a werewolf in a major Hollywood film, biting the protagonist, played by Henry Hull, in Werewolf of London (1935). Once again, Oland's character was Asian.
Becoming a star
A box office success, The Mysterious Dr. Fu Manchu made Oland a star, and during the next two years he portrayed the evil Dr. Fu Manchu in three more films. Firmly locked into such roles, he was cast as Charlie Chan in the international detective mystery film Charlie Chan Carries On (1931) and then in director Josef von Sternberg's 1932 classic film Shanghai Express opposite Marlene Dietrich and Anna May Wong.
The Charlie Chan industry
The enormous worldwide box office success of his Charlie Chan film led to more, with Oland starring in 16 Chan films in total. The series, Jill Lepore later wrote, "kept Fox afloat" during the 1930s, while earning Oland $40,000 per movie. Oland took his role seriously, studying the Chinese language and calligraphy.
Personal life
Despite his wealth and success, Oland suffered from alcoholism that severely affected his health and his thirty-year marriage. In January 1938, he started filming Charlie Chan at the Ringside. However, a week into shooting his erratic behavior culminated in his walking off the set, causing the film to be abandoned. After a spell in the hospital, he signed a new three-picture deal with Fox to continue playing Chan. At the same time, he was involved in a bitter divorce from his wife which prevented him, by court order, from traveling overseas and moving his assets abroad. He was also soon involved in a public incident when, having ordered his chauffeur to drive him to Mexico, he was observed during a rest stop sitting on the running board of his car throwing his shoes at onlookers. The divorce settlement, favoring his wife, was announced to the media on April 2, 1938, and the same day he left the USA by ship, turning up in southern Europe, then proceeding to his native Sweden where he stayed with an architect friend.
Death
In Sweden, Oland contracted bronchial pneumonia, worsened by the apparent onset of emphysema from years of heavy cigarette smoking and he died in a hospital in Stockholm. Oland's last film was the unfinished Charlie Chan at the Ringside. Fox reshot Oland's scenes with Peter Lorre and released the finished picture as Mr. Moto's Gamble (1938). Following cremation in Sweden, his ashes were brought back to the United States by his ex-wife for interment in the Southborough Rural Cemetery in Southborough, Massachusetts, a suburb of Boston, where the Olands had previously resided in an historic farmhouse.
Additional reading
George A. Katchmer Eighty silent film stars, Biographies and filmographies of the obscure to the well known (Jefferson, North Carolina, and London, 1991)
Hans J. Wollstein Strangers in Hollywood, The History of Scandinavian Actors in American Films from 1910 to World War II (Metuchen, N.J., & London, 1994)
References
Warner Oland Wikipedia
(Text) CC BY-SA