New York City reporter Lee Taylor (Lee Tracy) is doing a piece on a series of grisly, cannibalistic murders that have all been committed under a full moon. Police soon begin to suspect that the murderer works at the lab of Dr. Jerry Xavier (Lionel Atwill), a mysterious Long Island researcher who is doing an investigation of his own. Antsy for an inside story, Taylor breaks into the lab, where he meets and falls in love with Dr. Xaviers daughter Joan (Fay Wray).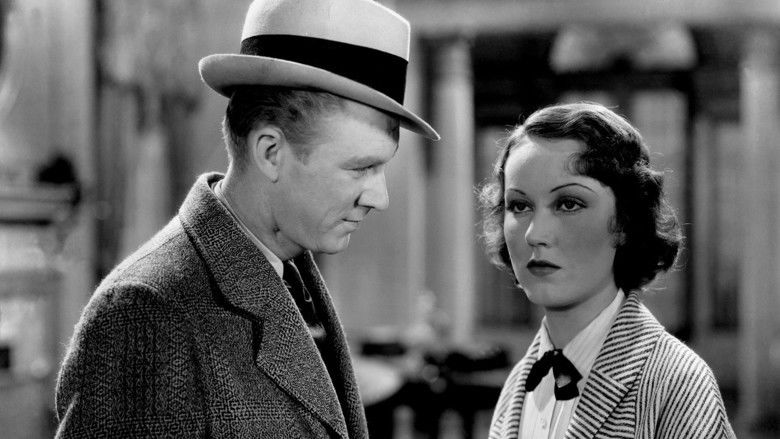 Doctor X (1932) is a First National/Warner Bros. horror and mystery film. Based on the play originally titled The Terror (New York, February 9, 1931) by Howard W. Comstock and Allen C. Miller, it was directed by Michael Curtiz and stars Lee Tracy, Fay Wray, and Lionel Atwill.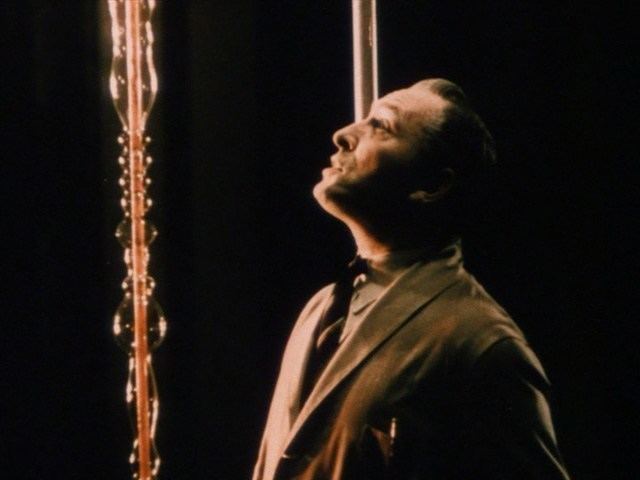 The film was produced before the Motion Picture Production Code was enforced. Themes such as murder, rape, cannibalism and prostitution are interwoven into the story. The film was one of the last films made, along with Warners Mystery of the Wax Museum (1933), in the two-color Technicolor process. Black and white prints were shipped to small towns and to foreign markets, while color prints were reserved for major cities.
A wisecracking New York reporter intrudes on a research scientist's quest to unmask The Moon Killer.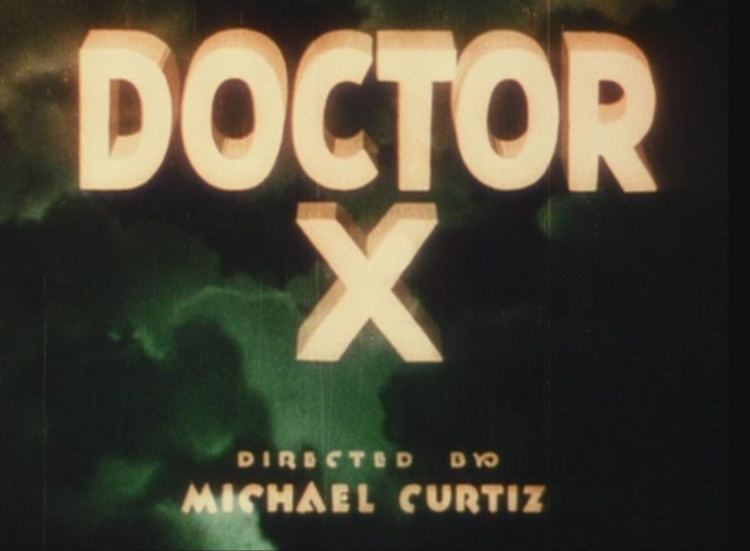 Doctor X is a mystery-horror film with tongue-in-cheek comedic elements. It is considered by some to be of the "old dark house" genre of horror films, and takes place in 1932 New York City and Long Island, New York.
Reporter Lee Taylor (Lee Tracy) is investigating a series of pathological murders that have taken place over a series of months in New York City. The murders always take place at night, under the light of a full moon (the newspapers dubbing them the "Moon Killer Murders"). Furthermore, each body has been cannibalized after the murder has taken place. Witnesses to the events describe a horribly disfigured "monster" as the killer.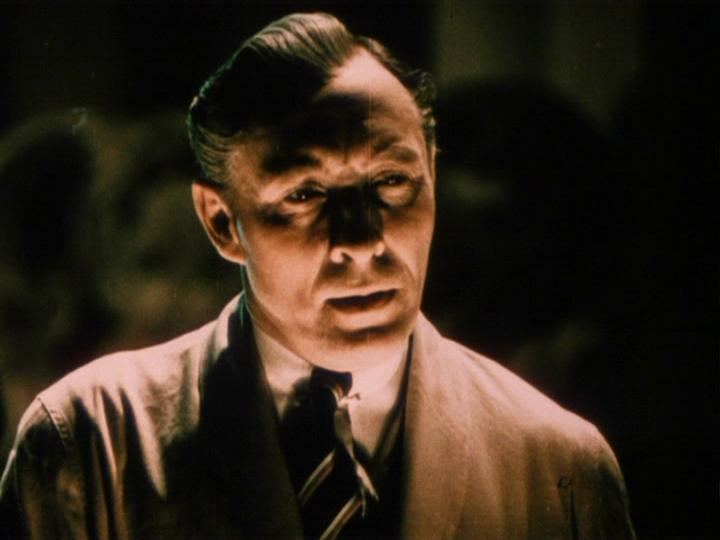 Doctor Xavier (Lionel Atwill) is called in for his medical opinion, but it is learned through meeting with the police that the ulterior motive behind this is to begin an investigation of Xaviers medical academy, as the scalpel used to cannibalize the bodies of the victims was exclusive to that institution. Aside from Xavier, the other suspects are: Wells (Preston Foster), an amputee who has made a study of cannibalism; Haines (John Wray), who displays a sexual perversion with voyeurism; Duke (Harry Beresford), a grouchy loudmouth cripple; and Rowitz (Arthur Edmund Carewe), who is conducting studies of the psychological effects of the moon (Rowitz also displays a notable scar on one side of his face). It is learned that Haines and Rowitz were stranded in a boat with another man, and that while they claimed he had died and they had thrown him overboard, it was suspected that they had, in fact, cannibalized him.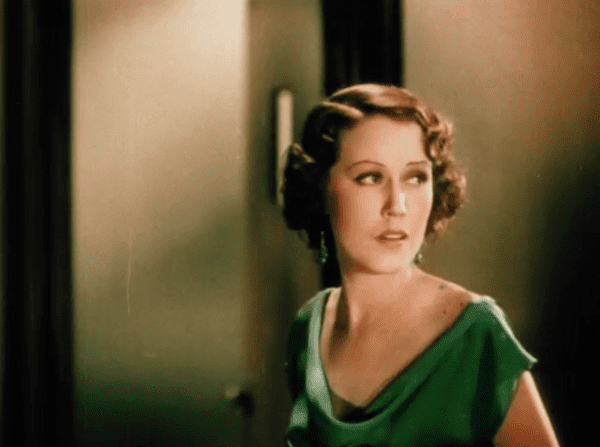 The police give Xavier 48 hours to apprehend the killer in his own way. During this time, Taylor investigates the doctors intentions and in the process, meets Joan Xavier (Fay Wray), the doctors daughter. Joan is exceedingly cold to Taylor, particularly after finding out that it was his story that pointed a finger at her father and ruined his first attempt at locating the killer. Taylor, however, manages to find a romantic interest in Joan before being escorted out. He is then walking out of the house as the maid dumps ice water on him.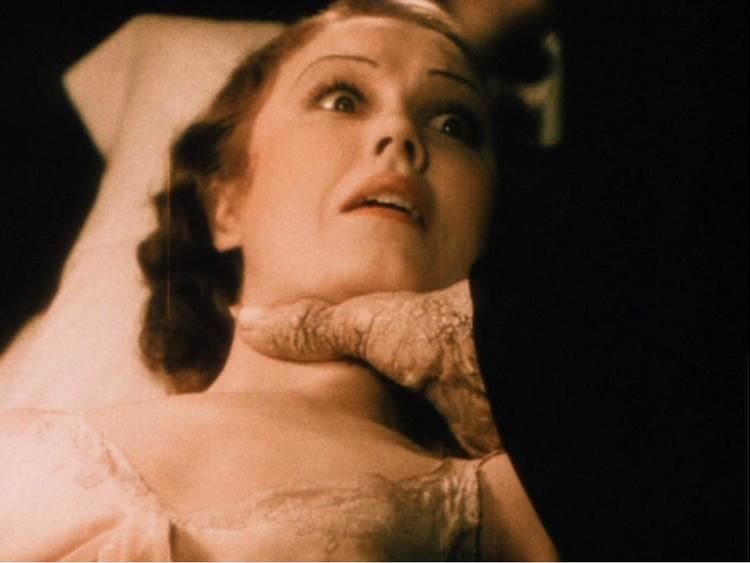 The setting switches to Xaviers beach-side estate on Long Island. There, all of the suspects are brought in for an unorthodox examination of their guilt: each member (excluding Wells, because it is known that the killer has two hands and he has but one) is connected to an electrical system that records their heart rate. When a re-enactment of the murder of a cleaning woman appears before them, the detector will expose the guilty man who will have no choice but to confess. Dr. Xaviers butler and maid, Otto (George Rosener) and Mamie (Leila Bennett), carry out the reenactment.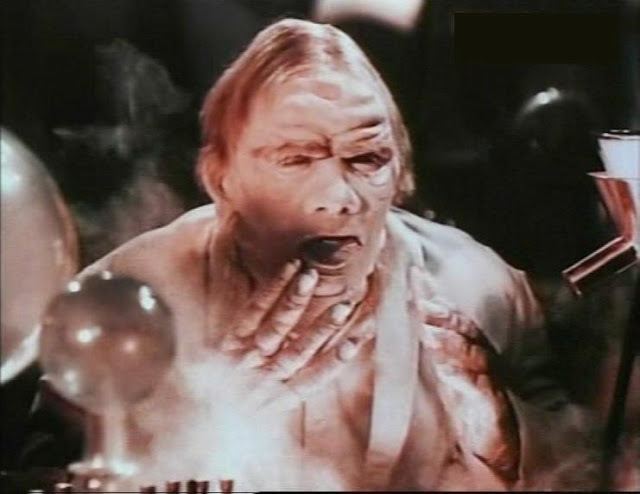 Things go awry, however, when a number of events inhibit the experiment. First, Taylor breaks into the home and hides in a storage closet, but is rendered unconscious by gas that the killer puts in the room. During the experiment, a blackout occurs. Wells, in another room controlling the equipment, is knocked over the head and falls through a glass door. When power is regained, it is discovered that Rowitz, whose monitor supposedly revealed him as the guilty party just before the blackout, has been murdered, a victim of a scalpel to the base of the brain.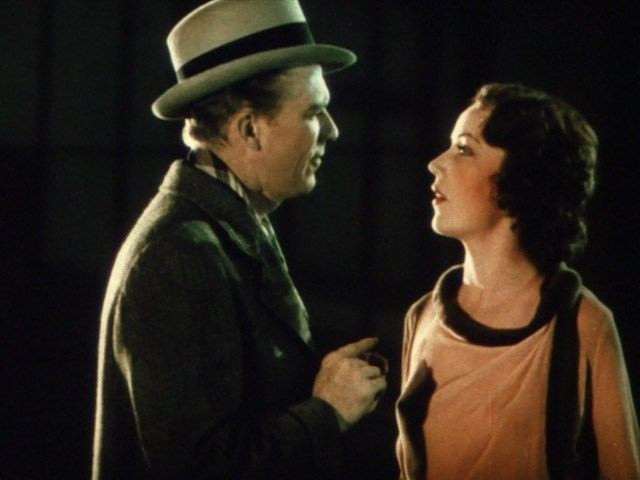 Taylor is discovered by the staff and Xavier has no choice but to keep him there until the investigation is over, lest he report back to his paper. Joan decides to be friendly to Taylor, as she sees that he is the only one with enough intuition to solve the crime. Later that night, it is discovered that during these hours, Rowitzs body has been cannibalized.
The following evening, the police allow Xavier an extension till midnight to apprehend the killer. Xavier again asks Otto and Mamie to re-enact another of the murders. Mamie is too frightened and ill to play her part, so Joan takes Mamies place. All of the men, save for Wells, are this time handcuffed to their seats. It is during this that we find out that it is, in fact, Wells who is the killer. Through a "synthetic flesh" composition that he himself has created, Wells has been creating artificial limbs and a horrific mask to carry out his crimes in order to collect living samples of human flesh for his experiments. It turns out at first for years he had been searching for a secret manufactured flesh and eventually finds it; so, he went to Africa one time, not to study cannibalism, but to get samples of the human flesh the natives eat. In order to collect his final victim, Wells sneaks up on Otto as the monster and strangles him. Then, Wells proceeds to reveal himself and his intentions for collecting Joan as his specimen in front of the committee.
Just as Wells is about to strangle Joan, Taylor — who has been posing as one of a series of wax figures representing the killers victims — jumps Wells and the two men get into a scuffle. As Wells lunges towards Taylor, Taylor grabs a kerosene lamp and hurls it at Wells. Set on fire, Wells stumbles and crashes out a window and falls down a cliff into the ocean. Reporting his story into the paper, Taylor tells his editor to make space in the marriage section for Joan and himself.
Lionel Atwill as Dr. Jerry Xavier
Fay Wray as Joan Xavier
Lee Tracy as Lee Taylor, Daily World reporter
Preston Foster as Dr. Wells - Academy of Surgical Research
John Wray as Dr. Haines - Academy of Surgical Research
Harry Beresford as Dr. Duke - Academy of Surgical Research
Arthur Edmund Carewe as Dr. Rowitz - Academy of Surgical Research
Leila Bennett as Mamie, Dr. Xaviers maid
George Rosener as Otto, Dr. Xs butler
Robert Warwick as Police Commissioner Stevens
Willard Robertson as Detective OHalloran
Harry Holman as Mike, Waterfront Policeman
Mae Busch as Cathouse Madame
Tom Dugan as Sheriff
The film was the second Warner Bros. feature film to be filmed in the improved Technicolor process which removed grain and improved both the color and clarity of the film. This improved process had first been used on The Runaround (1931) and resulted in an attempt at a color revival by the studios late in 1931. Owing to public apathy, however, the studios quickly retreated from their ambitious plans for color films, late in 1932.
During production, an alternative black-and-white version was shot and still exists, although side-by-side comparison shows that most takes between the two are the same. Differences in takes are minor, such as Tracys ad lib with a skeleton in the closet, and Mae Buschs dialogue as a madam at a brothel. The black-and-white version was offered to exhibitors (much to Technicolors dismay) as an alternative on the initial release of the film.
The film also falls into the "pre-Code" era of film making, and carries adult themes throughout. The situations of cannibalism and rape, although not unheard of, were rare and considered perverse in 1932; these topics that were not commonly explored in motion pictures at that point; there were also scenes featured in a brothel.
Following the success of Doctor X at the box office, Warner Bros. followed up with Mystery of the Wax Museum (1933), which also starred Fay Wray and Lionel Atwill directed by Curtiz. Mystery was again shot in early Technicolor, another film to try to complete Warner Bros. contract with them. Technicolor made sure there were no black-and-white cameras on the set of Mystery and ultimately, the film became the last 2-color Technicolor feature released by a major studio. Both Doctor X and Mystery had their sets designed by Anton Grot.
The makeup was designed by Max Factor, who at that point had been associated with beauty makeup. Mystery of the Wax Museum also shared Factors horror makeup design.
Doctor X was first of three Curtizs films with Lionel Atwill. Besides this film and Mystery of the Wax Museum Atwill also collaborated with Curtiz on 1935 Errol Flynn adventure film Captain Blood. Doctor X was also the first in three films that co-starred Lionel Atwill and Fay Wray. Afterward, they both starred in The Mystery of the Wax Museum and The Vampire Bat.
Time said "Doctor X is a routine nightmare [...] and is intended for avid patrons of synthetic horror rather than for normal cinemaddicts."
Doctor X was well received by both critics and at the box office. In fact, because of the popularity of the film, Warner Bros. followed up with Mystery of the Wax Museum. 1939s The Return of Doctor X, is not a sequel.
Michael Curtiz directed Doctor X and Mystery of the Wax Museum. Fay Wray and Lionel Atwill appear in Doctor X and The Vampire Bat. Doctor X and The Return of Doctor X are part of the same movie series. Lionel Atwill appears in Doctor X and Murders in the Zoo. Lionel Atwill appears in Doctor X and Mark of the Vampire.
By the late 1950s, when the film was being sold as a package on television, the Technicolor version was thought to be lost, since Technicolor discarded most of their 2-color negatives on December 28, 1948. After the death of Jack L. Warner in September 9, 1978, a print was discovered in his personal collection, and the film was restored to its former Technicolor state by the UCLA Film and Television Archive.