Salita is a practicing Orthodox Jew. He does not fight on the Sabbath or Jewish holidays and keeps kosher.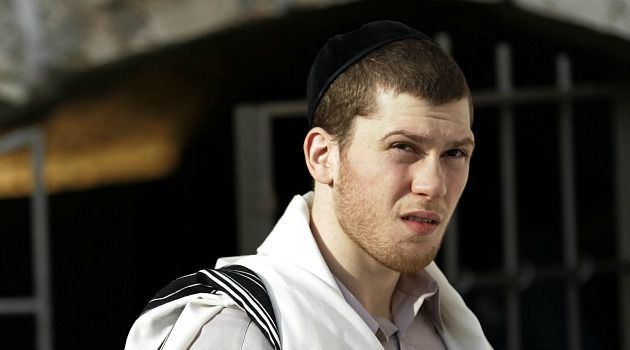 Dmitriy Aleksandrovich Lekhtman was born in 1982 in Odessa, in what was then the Ukrainian SSR of the Soviet Union (today Ukraine). He was five years old when he saw his first boxing match. "It was Mike Tyson, and I remember dancing around my room that night imitating the moves", he recalled.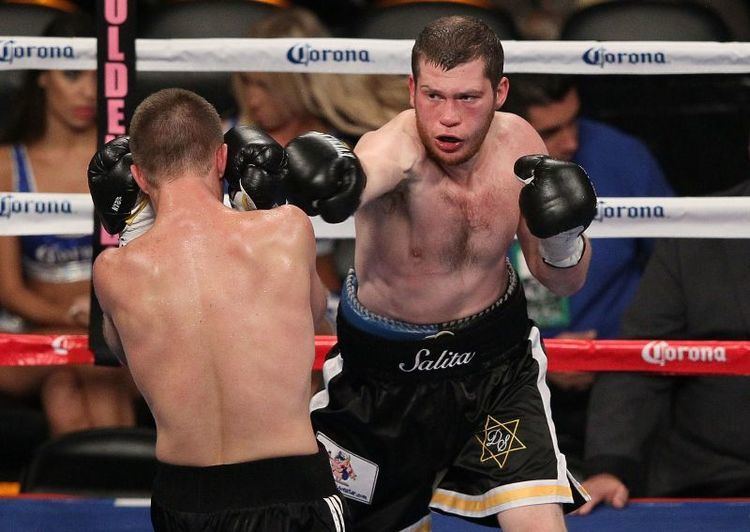 Salita's family moved to the United States when he was nine years old, citing antisemitism in Ukraine, and settled in Flatbush, Brooklyn. His father, Aleksandr Lekhtman, was an engineer; his mother, Lyudmila Salita, was an accountant. He has one brother, Mikhail.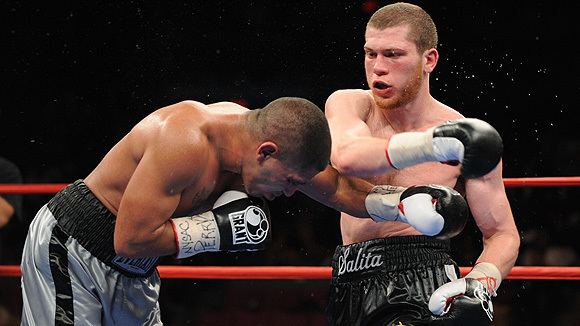 His mother originally opposed her son's boxing, but eventually became an enthusiastic supporter. She died in January 1999, after a two-year battle with breast cancer. When she was hospitalized, Salita divided his time between James Madison High School, the Starrett gym, and Sloan Kettering Memorial Hospital. He said, "I'd spend the night sleeping in a chair at the hospital and wake up to do my roadwork." He became involved around this time with the Chabad movement. As a tribute to his mother, he uses her maiden name, Salita, as his professional name.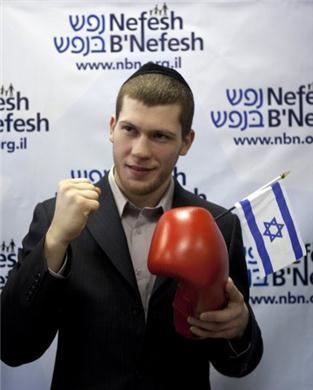 Salita said: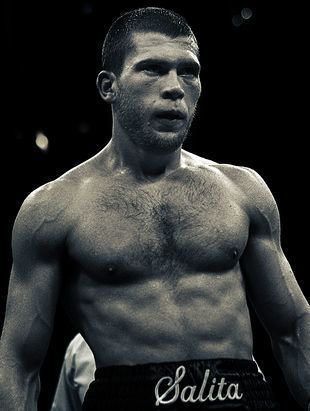 Basically, we came to America because Jews were discriminated against. My parents thought that my brother and I wouldn't grow up with the opportunity to be the best that we could be. My brother, who is nine years older than I am, used to get into a lot of fights, because he was often called names. There were rumors of pogrom every now and then, and Jews would go away to the suburbs from the city. 'Pogrom' means that groups of people would break into homes and bash the house. I remember that my father bought a gun just in case something was to happen. It was very difficult to get top jobs or to go to top schools and still remain proud of your Judaism. I am very grateful to America for letting me pursue my goals, and have freedom of religion and speech. You don't normally appreciate it, but when you don't have it, you understand just how great it is to have it. Now that I am older, I understand it.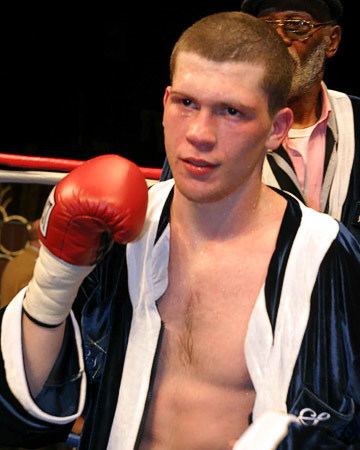 In New York, classmates picked on Salita in school. He said, "When I first started going to school, I had the clothes that I wore over in Russia. I used to get made fun of because of it, and the fact that I didn't speak English. I had to learn how to defend myself. I got involved in karate, and as time went on my brother brought me to a boxing club. That is how it all started. I got called into the principal's office. I got suspended a few times, but I got my respect. I started kicking some ass at school."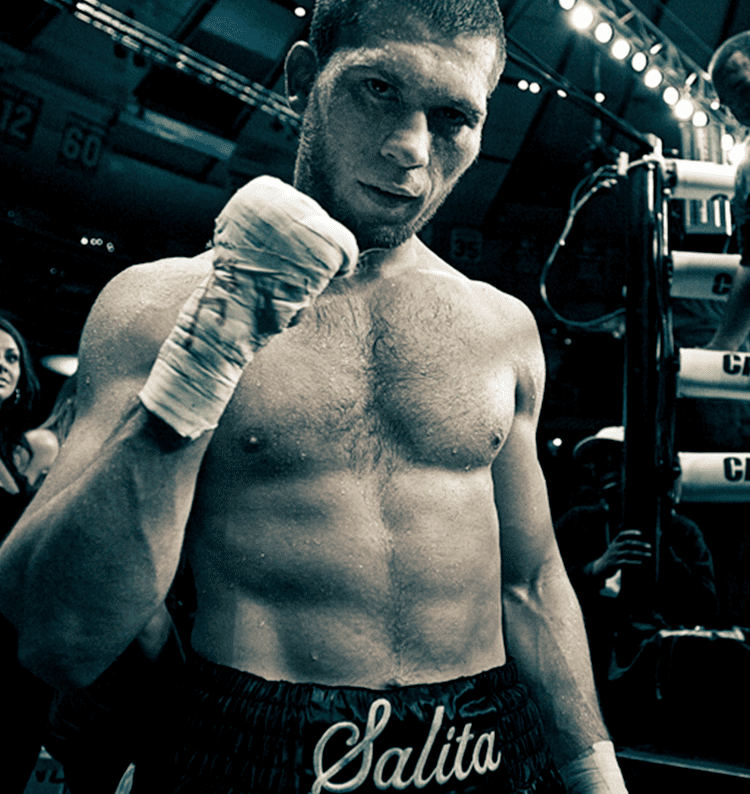 Salita was a business and Jewish studies major at Touro College.
In September 2009, Salita married an Israeli citizen, Alona Aharonov, Alona is from the Lubavitch community.
In August 2013 as part of fundraising activities for the network of Chabad-Lubavitch Jewish schools Oholey Jinuj, during a gala dinner in Buenos Aires speaking with the Jewish Telegraphic Agency, Salita affirmed that at the end the his boxing career, he will immigrate to Israel with his family.
Salita started boxing at the age of 13 at the Starrett City Boxing Club, which is run by Jimmy O'Pharrow. Among others, he trained with Zab Judah.
Salita said, "Jimmy runs an old school gym, a ghetto gym. My style isn't European. It isn't even American. It's a city style. It's Black. I don't know how else to say it. But some of us White boys got it like that". The radio at Starrett was always tuned to HOT 97; Salita described it as "Blasting. A lot of Biggie. A lot of Tupac. I think that changed my style. That's what gave me some rhythm."
Salita had an amateur record of 59–5. When he was 16, he represented New York in the Junior Olympics and won a bronze medal. "I thought, 'I'm ranked in America as a boxer.' That's when I really felt like an American", he said. His last loss came when he was 17 in a split decision in the finals of the Golden Gloves tournament in 2000.
He followed that up by becoming U.S. national under 19 champion at the U.S. Amateur under 19 Championships in Gulfport, Mississippi.
At the 2001 New York Golden Gloves, he won the championship at 139 pounds. Salita won the finals on April 5, 2001, at Madison Square Garden in New York City. Bill Farrell of the New York Daily News reported, "In a bout that lived up to all its expectations, Dmitriy Salita battled past Joey Rios to win the Golden Gloves 139-pound open title last night at the Theater at Madison Square Garden. The 3–2 decision won by Salita in as fine a boxing match ever staged in the Golden Gloves finals earned Salita the Sugar Ray Robinson Award as the outstanding boxer in the tournament. Salita, who is as talented as they come, got into his rhythm midway through Round 2, and finally took control of the bout to earn the decision and a pair of Golden Gloves."
Salita said, "You know, with me growing up in New York, the New York Golden Gloves is a big, big deal. A lot of the great fighters that have come out of New York have all managed to win the Golden Gloves. The Golden Gloves in New York is like the Olympic games, everyone knows about it. You really get your respect after you win the New York Golden Gloves. I thought that it was an important step, and that it would boost my professional career. Plus, I was just dying to have those Golden Gloves around my neck."
He turned pro at the age of 19, in the summer of 2001. He signed a contract with Las Vegas-based promoter Bob Arum, whose Top Rank stable of fighters has included George Foreman, Larry Holmes, and Manny Pacquiao.
On August 25, 2005, Salita captured the North American Boxing Association light welterweight championship by stopping Shawn Gallegos via ninth round TKO.
Salita remained in contention for a junior welterweight title bout, extending his unbeaten streak to 28, with a unanimous 10-round decision over Grover Wiley at the Hammerstein Ballroom in New York in March 2007. Salita staggered Wiley (30–9–1) with a series of body punches in the 7th round.
In May 2009 he scored a dominant 10-round shutout victory over Raul "El Toro" Munoz (20–12–1, 15 KOs) in Las Vegas for his 30th win. "Salita wobbled Munoz with a barrage of power shots. An uppercut flush under the chin awakened a startled Munoz, who somehow found his way back to the middle of the ring", noted distinguished boxing reporter Albert Howell.
Salita lost to WBA light welterweight champion Amir Khan on December 5, 2009. Khan knocked out Salita in 76 seconds, knocking him down three times in the first round to defend his world title, shattering Salita's dreams of a world title. Salita credited Khan's superior hand speed as the reason for being knocked down. "He has very quick hands. I didn't see the punches coming".
Salita made a comeback on September 1, 2010, fighting as a junior middleweight, winning an eight round unanimous decision over Franklin Gonzalez at the Oceana Hall in the Brighton Beach section of Brooklyn, New York. After the Gonzalez bout, former world champion Paul Malignaggi entered the ring to congratulate Salita and propose a bout between the two of them in the very near future. On April 13, 2011, Salita (33–1–1, 17 KOs) scored an eight round unanimous decision victory over Ronnie Warrior Jr. (13–5–1, 4 KOs) at the Oceana ballroom in Brooklyn.
After he moved to Brooklyn, he was exposed to Orthodox Judaism and became an observant Jew. He strictly follows Jewish law – if he has a fight on a Saturday, it must begin after sundown, the end of the sabbath. He said, "Anyone who wants a good whuppin' from me is just going to have to wait until sundown." There are as many as 70 Jewish holy days each year on which he will not fight, and he follows Jewish dietary laws. When he's training, he stays within walking distance of a synagogue for Friday and Saturday services, and he does not drive on the sabbath.
Promoter Bob Arum said, "If he's as good as it appears he is, and he can be held up as an example of religious devotion to both Jews and gentiles, he'll be a great attraction." Salita said, "I will never compromise my beliefs. Never. It's not a question. I have a personal relationship with God that I won't compromise. My boxing is such a big part of my life, but it won't get in the way of my religion. It can't, and it won't." He is one of several active Jewish boxers. Others include cruiserweight Ran Nakash and junior middleweight Yuri Foreman as well as Muay Thai kickboxer Ilya Grad. Salita enters the ring to Yiddish rap.
In 2009 Salita visited Israel and the Palestinian territories. During his tour he visited the Western Wall in Jerusalem, planted trees in Aminadav Forest and toured Hebron in the West Bank, where he visited the Cave of Machpela and other holy sites. He also gave boxing tips and sparred with local Jewish residents.
Orthodox Stance, a documentary directed by Jason Hutt about Salita's career to date (2007) and his life as an Orthodox Jew, received its world premiere at the 2007 Silverdocs Documentary Festival and had its second showing and West Coast premiere at the 2007 San Francisco Jewish Film Festival as part of an evening devoted to Jewish boxers. Both Salita and director Hutt participated in a panel discussion following the presentation. Orthodox Stance received Best Documentary Film honors at the 2008 London Jewish Cultural Awards.
He was offered a small role in the HBO boxing movie, Infamous, as a fighter who loses a match against the film's protagonist, played by John Leguizamo. Salita turned down the part. "It was tempting, but if I did that, a lot of people who never saw me fight would see me lose."
In 2009, Salita signed a deal to represent ARTHUR, a French-based Homewear company.
In April 2011, Salita became a boxing promoter. He is the President of Brooklyn, New York-based Salita Promotions.