Nationality

Russian


Website

http://www.rogozin.ru/


Role

Russian Politician




Children

Alexey Rogozin




Religion

Russian Orthodox




Name

Dmitry Rogozin




Education

Moscow State University


Organizations founded

Rodina




Full Name

Dmitryi Olegovich Rogozin




Born

21 December 1963 (age 59) Moscow, Russian SFSR, Soviet Union (

1963-12-21

)


Spouse

Tatiana Gennadievna Rogozina (m. 1983)




Parents

Tamara Vasilievna Rogozina, Oleg Konstantinovich Rogozin




Similar People

Sergey Shoygu, Sergey Glazyev, Vladimir Putin, Alexander Babakov, Georgy Shpak


Profiles




Twitter
Interview with deputy defense minister of russia dmitry rogozin
Dmitryi Olegovich Rogozin (Russian: Dmítrii Olégovich Rogózin; born 21 December 1963) is a Russian politician who has been Deputy Prime Minister of Russia, in charge of defense industry, since 2011.
Contents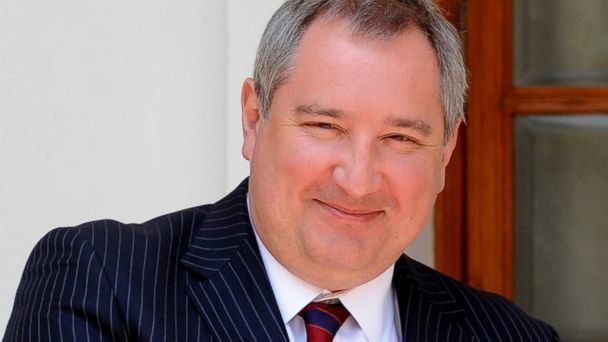 In January 2008, he became Russia's ambassador to NATO, serving until December 2011. He was a leader of the Rodina (Motherland) party until it merged with other similar Russian parties to form the Fair Russia party. He holds a doctor's degree and is said to speak four languages.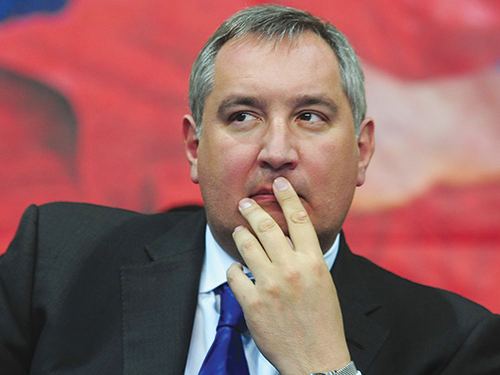 On 18 February 2011 Russian President Dmitry Medvedev appointed Dmitry Rogozin as a Special Representative on anti-missile defence and negotiations with NATO countries on this issue.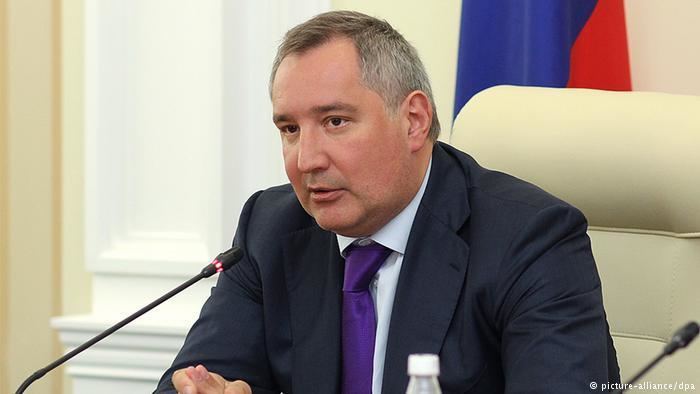 On 23 December 2011 Dmitry Rogozin was appointed as Deputy Prime Minister, in charge of defense and space industry. As responsible for the defense industry he leads the creation of the Russian Foundation for Advanced Research Projects in the Defense Industry.
Russian deputy pm dmitry rogozin calls on pm modi
Early life and education
Dmitry Rogozin was born in Moscow in a family of a Soviet military scientist. He graduated from Moscow State University in 1986 with a degree in journalism and in 1988 graduated with another degree in economics. In 1996 he also got a PhD in philosophy.
Career
In 1993, Rogozin joined the recently created party "Congress of Russian Communities" led by General Alexander Lebed and, after its founder died in a 2002 helicopter crash, Rogozin became joint leader with Sergey Glazyev of what became the Rodina party – described by Novaya Gazeta liberal journalist Anna Politkovskaya as 'created by the Kremlin's spin doctors specifically...to draw moderately nationalist voters away from the more extreme National Bolsheviks'. Rogozin was elected to the State Duma as a deputy from Voronezh city in 1997 and became a vocal activist for protection of rights of ethnic Russians in former Soviet Union republics.
Rogozin was re-elected to the State Duma in 1999 and subsequently appointed the Chairman of the Foreign Affairs Committee, drawing a lot of media attention and a share of criticism for some of his flamboyant public remarks. In 2002 he was appointed a Special Representative of Russian president to deal with Kaliningrad problems that arose due to Baltic states joining the European Union. For this work Dmitry Rogozin received an official letter of gratitude from Russian president Vladimir Putin.
In 2003 Dmitry Rogozin became one of the leaders of the Rodina (Motherland) "national-patriotic" coalition, which won 9.2% of the popular vote or 37 of the 450 seats in the Duma in 2003 parliamentary election, propelling Rogozin briefly to the post of Russian Duma's vice-speaker, from which he was dismissed a year and a half later as a result of some elaborate inter-faction dealings. He remained an ordinary member of the Duma until the following election in 2007.
After the breakthrough in 2003 elections, Rogozin became involved in power struggle with Rodina's other co-chairman Glazyev, who kept socialist views. Glazyev nominated himself as the party's candidate in the 2004 presidential election – but Rogozin called on his party comrades to support incumbent President Vladimir Putin. Rogozin soon ousted Glazyev to become the party's sole leader.
Under Rogozin, Rodina shifted towards the right wing of Russian politics and became the second largest and one of the country's most successful parties. A number of controversies on Rogozin's policies culminated in it being banned in 2005 from standing for election to the Moscow City Duma for using what was considered as chauvinist slogan 'Let's clean the Garbage!'. Many analysts believe it was made illegally to prevent Dmitry Rogozin becoming a candidate at Russian presidential elections in 2008.
Rogozin's right views were not shared by all his party's members. In early 2006, at Rodina's congress, Rogozin resigned as party leader. Rogozin left Rodina following its merger with the Russian Party of Life and the Pensioners' Party into Fair Russia. As of November 2006 he has been the Chairman of the revived Congress of Russian Communities. In April 2007 he announced that he may support the formation of the Great Russia Party, in conjunction with the Movement Against Illegal Immigration. The party said it may consider supporting the candidacy of Belarusian President Alexander Lukashenko for the Presidency of Russia in 2008, a move which was unconstitutional because Lukashenko is not a Russian citizen. Because Russian authorities had not registered Great Russia, the party could not contest 2007's Russian State Duma election.
In 2008 he was appointed a Russian ambassador to NATO. As Russia's NATO envoy he was heavily opposed to Ukraine and Georgia becoming members of NATO. After the two countries were denied membership of the NATO Membership Action Plan he claimed that: "They will not invite these bankrupt scandalous regimes to join NATO...more so as important partnerships with Russia are at stake.". For such words he was criticized by some Ukrainian and Georgian officials. Former Ukraine's envoy to NATO Ihor Sahach said: "In my opinion, he is merely used as one of cogs in the informational war waged against Ukraine. Sooner or later, I think, it should be stopped". The envoy also expressed a surprise with Rogozin's slang words. "It was for the first time that I heard such a higher official as envoy using this, I don't even know how to describe it, whether it was a slang or language of criminal circles… I understand Russian, but, I'm sorry, I don't know what his words meant". The Foreign Minister of Ukraine Volodymyr Ohryzko stated that he did not regard the statement as serious.
On March 17, 2014, the next day after the Crimean status referendum, Rogozin became one of the first seven persons who were put by President Obama under executive sanctions. The sanctions freeze his assets in the US and ban him from entering the United States. He was also added to the Canadian and to the EU sanction list due to the Crimean crisis. Rogozin has stated that Russia's defence sector has "many other ways of travelling the world besides tourist visas" and "tanks don't need visas".
On May 10, 2014, Rogozin started a diplomatic conflict between Romania and Russia after Romania barred his plane from entering its airspace. In response, he made two threatening posts on his Twitter account, one of which stated that next time he would fly on board a Tu-160 bomber.
In October 2014, Rogozin wrote a foreword for a book titled Alaska Betrayed and Sold: The History of a Palace Conspiracy by Ivan Mironov. In it Rogozin supported the author's claim that the sale of Alaska was a "betrayal of Russian power status". He also claimed in his writing that Russia had the "right to reclaim our lost colonies". Rogozin's opinion on Alaska came out right around the time that the U.S. state was preparing to observe the anniversary of the sale.
References
Dmitry Rogozin Wikipedia
(Text) CC BY-SA