Sponsored Links
Topics
Sponsored Links
Author; Journalist




Dina Temple-Raston




Journalist








25 August 1965

Belgium




Northwestern University, Columbia University




A Death in Texas, The Jihad Next Door, Justice on the grass, In Defense of Our America
Dina Temple-Raston is a Belgian-born American journalist and award-winning author. She is known for her 2001 book, A Death in Texas, and for her work as a White House correspondent for Bloomberg News during Bill Clinton's two terms. She is now a correspondent at National Public Radio (NPR).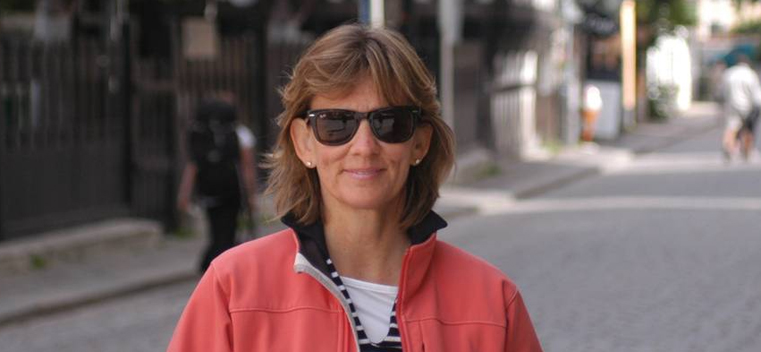 Temple-Raston was born in Brussels, Belgium, on 25 August 1965 or 1964. Her first language was French. She graduated from Redwood High School in Larkspur, California, in 1982. She received her Bachelor of Arts with honours from Northwestern University in 1986, winning the prize for top essay. She wrote about Henry James and travel, focusing on the fact that he had never written about her birthplace, Belgium. She went on to study at Liaoning University, Shenyang, China, graduating with a degree in Chinese Language in 1989. In 2006, she earned a Master's Degree in journalism from New York's Columbia University.
In March 2007, she joined the staff of NPR News as National Security correspondent and covers the FBI both at home and abroad. She is now Counterterrorism Correspondent. She was chosen for a Nieman Fellowship at Harvard. These fellowships are given to mid-career journalists. She pursued the fellowship during the 2013-2014 academic year. She previously worked as City Hall Bureau Chief for the New York Sun and as foreign correspondent for Bloomberg News in Asia. While in Asia, Temple-Raston opened Bloomberg's Shanghai and Hong Kong offices and covered financial markets and economics for both USA Today and CNNfn. She began her professional career as special foreign assistant for the Liaoning Provincial Government, Shenyang, China, followed by a stint with AsiaWeek in Hong Kong.
Dina Temple-Raston Wikipedia