Years active

1976–present




Upcoming movie

Eddie the Eagle




Education

Anna Scher Theatre




Role

Actor




Name

Dexter Fletcher








Born

31 January 1966 (age 57) (

1966-01-31

)

Enfield, London, England




Occupation

Actor, writer, director




Spouse

Dalia Ibelhauptaite (m. 1997)




Siblings

Graham Fletcher-Cook, Steve Fletcher




Movies and TV shows

Lock - Stock and Two Smoking, Wild Bill, Sunshine on Leith, Band of Brothers, Press Gang




Similar People

Jason Flemyng, Nick Moran, Dalia Ibelhauptaite, Charlie Creed‑Miles, George MacKay




Profiles




Twitter
Dexter fletcher ssgt john martin interview 1 of 6 band of brothers cast interviews 2010 11
Dexter Fletcher (born 31 January 1966) is an English actor and director. He has appeared in the Guy Ritchie film Lock, Stock and Two Smoking Barrels, Crime comedy Smoking Guns as well as television roles in such shows as the comedy-drama Hotel Babylon, the HBO series Band of Brothers, and earlier in his career, the children's show Press Gang, and the film Bugsy Malone. He also had a short-lived stint at presenting the third series of Channel 4's GamesMaster that aired between 1993 and 1994. In 2016, he directed the feature film Eddie the Eagle.
Contents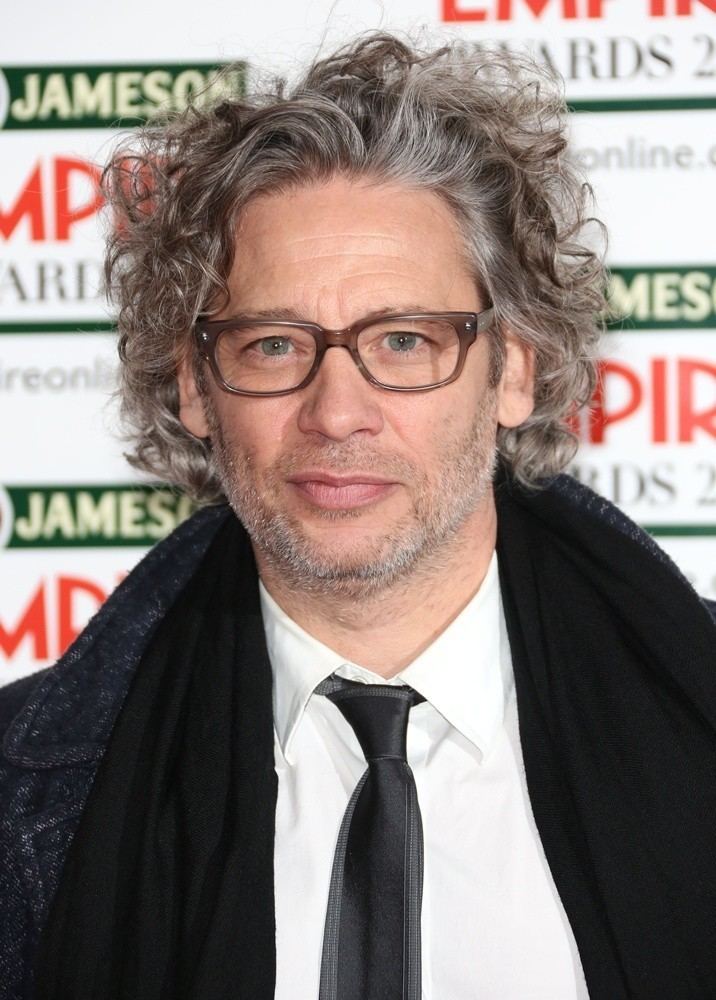 Glasgow film festival 2012 dexter fletcher talks about wild bill
Career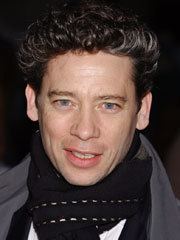 Fletcher trained at the Anna Scher Theatre drama club. Fletcher's first film part was as Baby Face in Bugsy Malone (1976). He made his stage début the following year in a production of A Midsummer Night's Dream. As a child actor, Fletcher was a regular feature in British productions in the early 1980s such as The Long Good Friday, The Elephant Man, and The Bounty. As an adult, he has appeared on television as rebellious teenager Spike Thomson in Press Gang and also Murder Most Horrid (1991) with Dawn French. His American accent had some fans convinced that he actually is an American. He has starred in the films Caravaggio (1986), The Rachel Papers (1989), Lock, Stock and Two Smoking Barrels (1998), Layer Cake (2004), AffirmFilm's Solomon as Rehoboam, and Universal's Doom as a communications officer nicknamed "Pinky".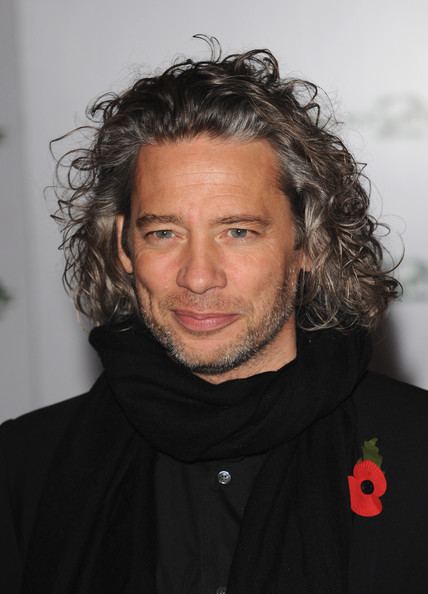 On television, he has appeared in the major HBO drama, Band of Brothers and in a supporting role in the BBC One historical drama The Virgin Queen (US PBS 2005, UK 2006). He also appeared in Kylie Minogue's 1997 released music video for "Some Kind of Bliss". Fletcher has starred on BBC One in a series based on the Imogen Edwards-Jones's book, Hotel Babylon which ran for four series before being cancelled in 2009. He also appeared in one episode, "The Booby and the Beast", of BBC's Robin Hood series 2 as the German Count Friedrich and in the 2008 radio series The Way We Live Right Now.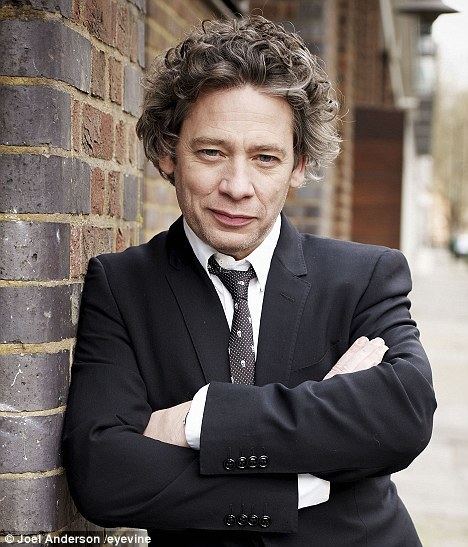 He appeared in Bo! Selecta spin off, A Bear's Tail as 'The Scriptwriter' after fellow Lock, Stock and Two Smoking Barrels star Nick Moran portrayed this role in the pilot, but not in the series proper. He played a brief role in the BBC series New Tricks, in the episode "Final Curtain", where he played fictional actor, Tommy Jackson.
He also appeared in the Boon episode "Walking Off Air", playing Eddie Cotton.
In 2009, he appeared in Misfits as Nathan Young's dad, reprising the role in 2010 for the second series.
Fletcher stars in 2009 in the vampire film Dead Cert, which is directed by Steven Lawson.
2011 saw him acting in his first role as a police officer, as Detective Edwards in the British film noir Jack Falls, alongside his Lock, Stock and Two Smoking Barrels co-stars Jason Flemyng and Alan Ford.
In 2012, Fletcher had a small role in horror-comedy Cockneys vs Zombies, where he played the character 'Dad Maguire'.
In 2015 Fletcher played the role of 'Scooter' in episode 5 of the 8-part BBC TV drama The Interceptor. He also took the lead role as history teacher Mr Sheers in supernatural British teen film Coven. In 2016 Fletcher played the role of 'Paul' in the cult British crime comedy, Smoking Guns
Directing
Fletcher's debut as a director, Wild Bill, was released on 20 March 2012. His second film as director is a musical film by Stephen Greenhorn, Sunshine on Leith based around the popular Proclaimers songs which was released on 4 October 2013. In 2016, he directed the feature film Eddie the Eagle.
Presenting
Fletcher presented the third series of Channel 4 show GamesMaster in 1993. Dexter was originally slated to be a special guest on the third series but was then asked to be presenter, after Dominik Diamond left the show due to his disapproval at McDonald's landing a sponsorship deal with them.
Fletcher recalls presenting GamesMaster was 'very unforgiving' and 'quite intimidating'. He claimed the most difficult part was 'just getting up, taking a deep breath, and going out there and doing it'. His style of presenting was heavily criticised by viewers who said his 'in your face' method was too 'OTT' and did not suit the show. Some viewers suspected his genuine Cockney accent was put on for effect. The series finished in 1994 and Dominik Diamond returned for the last four series until the show ended in February 1998. The show's creator Jane Hewland later said in a retrospective interview, that she sees the third series as a "lost" one, due to admitting to a series of poor decisions and mistakes, including hiring Fletcher as main presenter.
His name was however included on a rolling list of acknowledgements, which replaced the usual end credits when the final episode was broadcast, but has not taken on any other presenting role before or since.
Voice work
Fletcher has been the voice for McDonald's television adverts and (feigning a US accent) is the narrator of The Game audio book written by Neil Strauss. He also narrated the Five series Airforce Afghanistan, as well as the Chop Shop: London Garage series on the Discovery Channel.
In 1993 he was the voice of Prince Cinders.
In 1998, Fletcher featured on the song "Here Comes the Flood" from the album Fin de Siecle by The Divine Comedy.
In 2014 he narrated the BBC1 show Del Boys and Dealers.
Personal life
Fletcher was born in Enfield, England. He dated Press Gang co-star Julia Sawalha and also had a relationship with actress Liza Walker. In 1970 meet David Foster, where his career really began. In 1997 he married Lithuanian film and theatre director Dalia Ibelhauptaitė in Westminster. His best man was fellow actor Alan Rickman. Dexter's brothers are also actors; Graham Fletcher-Cook and Steve Fletcher.
Filmography
Actor
2023
Love at First Sight (completed)
as
Val
2021
Pilots: Rule the World
2020
I Hate Suzie (TV Series)
as
Benjamin Detroit
- Denial (2020) - Benjamin Detroit
2018
Sherlock Gnomes
as
Gargoyle Reggie (voice)
2017
60 Seconds to Die
as
Radio Announcer (segment "Scab")
2017
The Agency (Short)
as
Jon Baines
2017
Eat Locals
as
Mr. Thatcher
2016
Smoking Guns
as
Paul McVeigh
2015
The Interceptor (TV Mini Series)
as
Scooter
- Episode #1.5 (2015) - Scooter
2015
Age of Kill
as
Major Jackman
2014
Mount Pleasant (TV Series)
as
Gus
- Episode #4.8 (2014) - Gus
- Episode #4.7 (2014) - Gus (uncredited)
- Episode #4.2 (2014) - Gus (voice)
2014
Eric Clapton & Friends: Call Me the Breeze (Music Video)
as
Driver
2014
The Hooligan Factory (uncredited)
2014
Rev. (TV Series)
as
Mike Tobin
- Episode #3.3 (2014) - Mike Tobin
2014
Muppets Most Wanted (uncredited)
2013
Sunshine on Leith
as
Drunk Outside Pub (uncredited)
2013
Death in Paradise (TV Series)
as
Grant
- Death Onboard (2013) - Grant
2012
Cockneys vs Zombies
as
Dad MacGuire
2011
Wild Bill
as
Mysterious Barry
2011
Welcome to Hoxford: The Fan Film (Short)
as
Justin Morton
2011
The Three Musketeers
as
D'Artagnan's Father
2011
Gentlemen in Squalor (Short)
2011
Everywhere and Nowhere
as
Police Officer
2011
White Van Man (TV Series)
as
Ian
- The Morning After (2011) - Ian
2011
Jack Falls
as
Detective Edwards
2009
Misfits (TV Series)
as
Mike Young
- Episode #2.2 (2010) - Mike Young
- Episode #1.4 (2009) - Mike Young (uncredited)
2010
Dead Cert
as
Eddie Christian
2010
The Lost Explorer (Short)
as
Frank Cleghorn
2009
Katy Brand's Big Ass Show (TV Series)
- Episode #3.5 (2009)
- Episode #3.4 (2009)
- Episode #3.2 (2009)
2006
Hotel Babylon (TV Series)
as
Tony Casemore / Bobby Mack
2009
That Deadwood Feeling (Video)
as
Mike
2008
The Way We Live Right Now (TV Series)
as
Felix Carbury
2008
Bonekickers (TV Mini Series)
as
Michael Gift
- Follow the Gleam (2008) - Michael Gift
2008
One Careful Owner (Short)
as
Derek
2008
New Tricks (TV Series)
as
Tommy Jackson
- Final Curtain (2008) - Tommy Jackson
2008
The Last Enemy (TV Mini Series)
as
Pawnshop Owner
- Episode #1.4 (2008) - Pawnshop Owner (uncredited)
2007
Children in Need (TV Series)
as
Tony Casemore
- Episode #1.28 (2007) - Tony Casemore
2007
Robin Hood (TV Series)
as
Count Friedrich
- Booby and the Beast (2007) - Count Friedrich
2007
Stardust
as
Skinny Pirate
2007
Mansfield Park (TV Movie)
as
Doctor (uncredited)
2006
The Battersea Ripper
as
Chief Inspector Stalker
2006
The Virgin Queen (TV Mini Series)
as
Sir Thomas Radcliffe - Earl of Sussex
- Episode #1.3 (2006) - Sir Thomas Radcliffe - Earl of Sussex
- Episode #1.2 (2006) - Sir Thomas Radcliffe - Earl of Sussex
- Episode #1.1 (2006) - Sir Thomas Radcliffe - Earl of Sussex
2006
Tristan + Isolde
as
Orick
2005
A Bear's Tail (TV Series)
as
The Scriptwriter
2004
The Secret of Year Six (Short)
as
Mike
2003
The Deal (TV Movie)
as
Charlie Whelan
2001
Band of Brothers (TV Mini Series)
as
John W. Martin
- Points (2001) - John W. Martin
- Why We Fight (2001) - John W. Martin
- The Last Patrol (2001) - John W. Martin
- The Breaking Point (2001) - John W. Martin
- Bastogne (2001) - John W. Martin
- Crossroads (2001) - John W. Martin
- Replacements (2001) - John W. Martin
- Carentan (2001) - John W. Martin
- Currahee (2001) - John W. Martin
2000
Pandaemonium
as
Humphry Davy
1999
Let the Good Times Roll (Short)
as
Andrew
1999
Tube Tales
as
Joe (segment "Mr. Cool")
1998
Lock, Stock and Two Smoking Barrels
as
Soap
1997
'If You Loved Me... (Short)
as
Him
1997
Solomon (TV Mini Series)
as
Rehoboam
1997
The Man Who Knew Too Little
as
Otto
1997
Kylie Minogue: Some Kind of Bliss (Music Video)
as
Man
1997
The Famous Five (TV Series)
as
Lou
- Five Go Off in a Caravan (1997) - Lou
1996
Dead London (Short)
as
Nick
1996
Pseudo Realities (Short)
as
The Walker
1995
Aristophanes: The Gods Are Laughing (TV Movie)
as
Aristophanes' son
1993
Prince Cinders (Short)
as
Prince Cinders (voice)
1993
UNIT Recruitment Film (TV Short)
as
Narrator (voice)
1989
Press Gang (TV Series)
as
Spike Thomson / Young James Thomson
- There Are Crocodiles (1993) - Spike Thomson
- Windfall (1993) - Spike Thomson
- Food, Love and Insecurity (1993) - Spike Thomson
- A Quarter to Midnight (1993) - Spike Thomson
- Friendly Fire (1993) - Spike Thomson
- Head and Heart (1993) - Spike Thomson
- Day Dreams (1992) - Spike Thomson / Young James Thomson
- In the Picture (1992) - Spike Thomson
- Love and War (1992) - Spike Thomson
- She's Got It Taped (1992) - Spike Thomson
- UnXpected (1992) - Spike Thomson
- Bad News (1992) - Spike Thomson
- Holding On (1991) - Spike Thomson
- The Last Word: Part 2 (1991) - Spike Thomson
- The Last Word (1991) - Spike Thomson
- Chance Is a Fine Thing (1991) - Spike Thomson
- Killer on the Line (1991) - Spike Thomson
- The Big Hello (1991) - Spike Thomson
- The Big Finish? (1990) - Spike Thomson
- Rock Solid (1990) - Spike Thomson
- Yesterday's News (1990) - Spike Thomson
- The Rest of My Life (1990) - Spike Thomson
- Friends Like These (1990) - Spike Thomson
- Something Terrible: Part 2 (1990) - Spike Thomson
- Something Terrible (1990) - Spike Thomson
- At Last a Dragon (1990) - Spike Thomson
- Love and the Junior Gazette (1990) - Spike Thomson
- The Week and Pizza (1990) - Spike Thomson
- Going Back to Jasper Street (1990) - Spike Thomson
- Picking Up the Pieces (1990) - Spike Thomson
- Breakfast at Czar's (1990) - Spike Thomson
- Shouldn't I Be Taller? (1989) - Spike Thomson
- Monday - Tuesday (1989) - Spike Thomson
- Money, Love and Birdseed (1989) - Spike Thomson
- Both Sides of the Paper (1989) - Spike Thomson
- How to Make a Killing: Part 2 (1989) - Spike Thomson
- How to Make a Killing (1989) - Spike Thomson
- Interface (1989) - Spike Thomson
- A Night in (1989) - Spike Thomson
- Deadline (1989) - Spike Thomson
- One Easy Lesson (1989) - Spike Thomson
- Photo Finish (1989) - Spike Thomson
- Page One (1989) - Spike Thomson
1992
Soldier Soldier (TV Series)
as
Biker
- The Last Post (1992) - Biker
1992
Screenplay (TV Series)
as
Keats
- Dread Poets' Society (1992) - Keats
1992
The Big One (TV Series)
- Award in Your Ear (1992)
1989
The Bill (TV Series)
as
Shaun Leary / Tony Gillespie
- Not Waving (1992) - Shaun Leary
- The Strong Survive (1989) - Tony Gillespie
1991
Murder Most Horrid (TV Series)
as
Colin
- Murder at Tea Time (1991) - Colin
1991
The Play on One (TV Series)
as
Anthony
- Out of the Blue (1991) - Anthony
1990
He-Play (TV Series short)
as
Son
- A Future in Fish (1990) - Son
1989
Boon (TV Series)
as
Eddie Cotton
- Walking Off Air (1989) - Eddie Cotton
1989
Twisted Obsession
as
Malcolm Greene
1989
When the Whales Came
as
Big Tim
1989
The Rachel Papers
as
Charles Highway
1988
The Raggedy Rawney
as
Tom
1988
Across the Lake (TV Movie)
as
Jimmy
1988
The Comic Strip Presents (TV Series)
as
Lennox
- Didn't You Kill My Brother? (1988) - Lennox
1986
Dramarama (TV Series)
as
Darryl
- Pig Ignorance (1986) - Darryl
1986
Caravaggio
as
Young Caravaggio
1985
Wings of Death (Short)
as
Alex
1981
4D Special Agents
as
Steve Fraser
1981
Memoirs of a Survivor
as
Terry (uncredited)
1980
The Elephant Man
as
Bytes' Boy
1980
The Long Good Friday
as
Kid
1980
Jukes of Piccadilly (TV Series)
as
Ben
- The Corcelli Medallion: Part 2 (1980) - Ben
- The Corcelli Medallion: Part 1 (1980) - Ben
1979
Grandad (TV Series)
as
Boy
- Episode #1.1 (1979) - Boy
1978
Les Miserables (TV Movie)
as
Gavroche
1976
CBS Children's Film Festival (TV Series)
as
Joey Graham
- Chimpmates (1976) - Joey Graham
1976
Chimpmates (TV Series)
as
Joey Graham
- The Big Kick (1976) - Joey Graham
- Double Trouble (1976) - Joey Graham
1976
Bugsy Malone
as
Baby Face
Producer
2022
The Offer (TV Mini Series) (executive producer - 10 episodes)
- Brains and Balls (2022) - (executive producer)
- It's Who We Are (2022) - (executive producer)
- Crossing That Line (2022) - (executive producer)
- Mr. Producer (2022) - (executive producer)
- A Stand Up Guy (2022) - (executive producer)
- Kiss the Ring (2022) - (executive producer)
- The Right Shade of Yellow (2022) - (executive producer)
- Fade In (2022) - (executive producer)
- Warning Shots (2022) - (executive producer)
- A Seat at the Table (2022) - (executive producer)
2018
Bohemian Rhapsody (executive producer)
2010
Dead Cert (executive producer)
2010
Just for the Record (executive producer)
Director
-
Sherlock Holmes 3 (pre-production)
2022
The Offer (TV Mini Series) (2 episodes)
- Warning Shots (2022)
- A Seat at the Table (2022)
Writer
1999
Let the Good Times Roll (Short) (writer)
Assistant Director
2018
Bohemian Rhapsody (director: completion of photography & editing - uncredited)
Miscellaneous
2006
Who Stole the World Cup? (TV Movie documentary) (narrator)
Thanks
2017
Eat Locals (very special thanks)
Self
2023
The Filmmakers Podcast (Podcast Series)
as
Self - Guest
- Dexter Fletcher: The 'Rocketman' director talks filmmaking and his latest feature 'Ghosted' (2023) - Self - Guest
2023
This Morning (TV Series)
as
Self - Guest
- Episode dated 7 March 2023 (2023) - Self - Guest
2022
Hollywood Insider (TV Series)
as
Self
- Taron Egerton: The Rise and Journey of the Multi-Talented Star Surfing Drama-Musical-Action Genres (2022) - Self
2021
There's Something About Movies (TV Series)
as
Self
- Episode #4.1 (2021) - Self
2020
Made in Hollywood: Teen Edition (TV Series short)
as
Self
- Directors (2020) - Self
2020
2020 Golden Globe Awards (TV Special)
as
Self - Nominee (uncredited)
2019
KTVU Mornings on 2 (TV Series)
as
Self
- Mornings on 2, December 4th, 2019 (2019) - Self
2019
The Chris Moyles Show on Radio X (Podcast Series)
as
Self
- Episode dated 28 November 2019 (2019) - Self
2019
Made in Hollywood (TV Series)
as
Self
- Don't Let Go/Rocketman (2019) - Self
2019
Front Row Flynn (TV Series)
as
Self
- ROCKETMAN: Taron Egerton, Jamie Bell, Bryce Dallas Howard, Dexter Fletcher, moderator Pete Hammond (2019) - Self
2019
Días de cine (TV Series)
as
Self - Interviewee
- Episode dated 31 May 2019 (2019) - Self - Interviewee
- Episode dated 24 May 2019 (2019) - Self - Interviewee
2019
Soundtracking with Edith Bowman (Podcast Series)
as
Self - Guest
- Olivia Wilde, Dexter Fletcher & Giles Martin (2019) - Self - Guest
2019
The Ms. Moviefone Show (TV Series)
as
Self - Guest
- Rocketman Stars Pick Elton John Costumes! (2019) - Self - Guest
2019
Distraction Pieces Podcast (Podcast Series)
as
Self - Guest
- Dexter Fletcher - Distraction Pieces Podcast with Scroobius Pip #269 (2019) - Self - Guest
2019
WGN Morning News (TV Series)
as
Self
- Episode dated 21 May 2019 (2019) - Self
2019
The Graham Norton Show (TV Series)
as
Self - Audience Member
- Keanu Reeves/Kylie Minogue/Taron Egerton/Jamie Bell/Suranne Jones/Michael Rice (2019) - Self - Audience Member
2016
Eddie the Eagle: All or Nothing: The Hero's Heart (Video documentary short)
as
Self - Director
2016
Eddie the Eagle: An Unlikely Friendship - Eddie & Peary (Video documentary short)
as
Self - Director
2016
Eddie the Eagle: Attitude Is Altitude - Filming the Ski Jumps (Video documentary short)
as
Self - Director
2016
Let the Games Begin: Soaring with Eddie the Eagle (Video documentary)
as
Self - Director
2016
Respectable: The Mary Millington Story (Documentary)
as
Narrator (voice)
2016
Sidewalks Entertainment (TV Series)
as
Self - Guest
- Hugh, Taron and Fam 1st Family (2016) - Self - Guest
2012
The Big Picture (TV Series)
as
Self
- April 2012 (2012) - Self
- Wild Bill (2012) - Self
2011
Republic of Telly (TV Series)
as
Self
- Episode #2.11 (2011) - Self
2011
55th BFI London Film Festival (TV Special)
as
Self
2010
National Movie Awards (TV Special)
as
Self - Audience Member
2009
GMTV (TV Series)
as
Self
- Episode dated 19 June 2009 (2009) - Self
2009
Saturday Kitchen (TV Series)
as
Self
- Episode dated 13 June 2009 (2009) - Self
2009
Air Force Afghanistan (TV Series documentary)
as
Narrator (2009) (voice)
2008
Loose Women (TV Series)
as
Self
- Episode #13.108 (2009) - Self
- Episode #12.115 (2008) - Self
2008
Behind Your Dreams (Video documentary)
as
Self
2008
Empire Movie Awards 2008 (TV Special)
as
Self
2008
Breakfast (TV Series)
as
Self
- Episode dated 19 February 2008 (2008) - Self
2007
Movie Connections (TV Series documentary)
as
Self
- Lock, Stock and Two Smoking Barrels (2007) - Self
2006
The Curse of Superman (TV Movie documentary)
as
Narrator (voice)
2006
Showbiz Poker (TV Series)
as
Self
- Episode #1.15 (2006) - Self
- Episode #1.14 (2006) - Self
- Episode #1.1 (2006) - Self
2005
Empire Movie Awards 2005 (TV Special)
as
Self
2003
Celebrity Poker Club (TV Series)
as
Self
- Heat Seven (2004) - Self
- Heat Two (2003) - Self
2003
The DVD Collection (TV Series documentary)
as
Self
- Episode #3.4 (2003) - Self
1993
Gamesmaster (TV Series)
as
Self - Presenter
1993
Teen Win, Lose or Draw (TV Series)
as
Self
- Coronation Street vs. Press Gang (1993) - Self
1992
The Word (TV Series)
as
Self
- Episode #3.2 (1992) - Self
1992
Going Live! (TV Series)
as
Self
- Episode #5.28 (1992) - Self
1991
Naruhodo: The World! (TV Special)
as
Self
1990
Everything You Need to Know About Buying and Selling a Used Car, But Were Afraid to Ask (Video)
as
Self
1986
Wogan (TV Series)
as
Self
- Episode #6.41 (1986) - Self
Archive Footage
2022
The Surprising Story of Kids' TV (TV Special documentary)
as
James 'Spike' Thomson (uncredited)
2020
DF Retro (TV Series documentary)
as
Self
- Mortal Kombat: The Legend, The Arcade Tech, The Console Ports - 16 Versions Analysed! (2020) - Self
2003
Liquid Assets (TV Series documentary)
as
Actor in 'Some Kind of Bliss' Promo Video
- Kylie's Millions (2003) - Actor in 'Some Kind of Bliss' Promo Video (uncredited)
1997
Good Stuff (TV Series documentary)
as
Self
- Episode #3.1 (1997) - Self
1990
Nicholas Craig, the Naked Actor (TV Series)
as
Self
- Actorship (1990) - Self (uncredited)
References
Dexter Fletcher Wikipedia
(Text) CC BY-SA