Deool (Marathi: देऊळ, English: The Temple) is a 2011 Indian Marathi film directed by Umesh Vinayak Kulkarni and produced by Abhijeet Gholap. The film stars Girish Kulkarni, Nana Patekar, Dilip Prabhawalkar, Sharvani Pillai, Sonali Kulkarni in lead roles. The film is about the effect of globalization on India's small towns and the terrible state of Indian villages, with a political backdrop.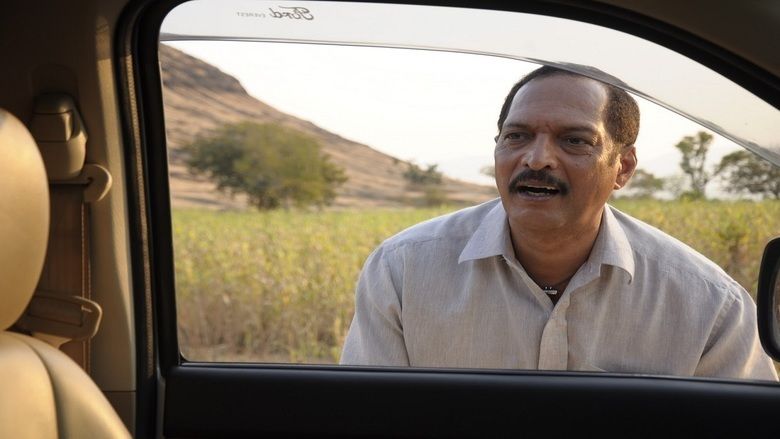 Deool won the 59th National Film Awards for Best Feature Film, Best Actor (Girish Kulkarni) and Best Dialogue (Girish Kulkarni).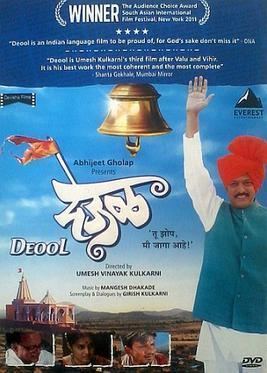 The film also marks the debut of veteran Hindi film actor Naseeruddin Shah in Marathi film industry.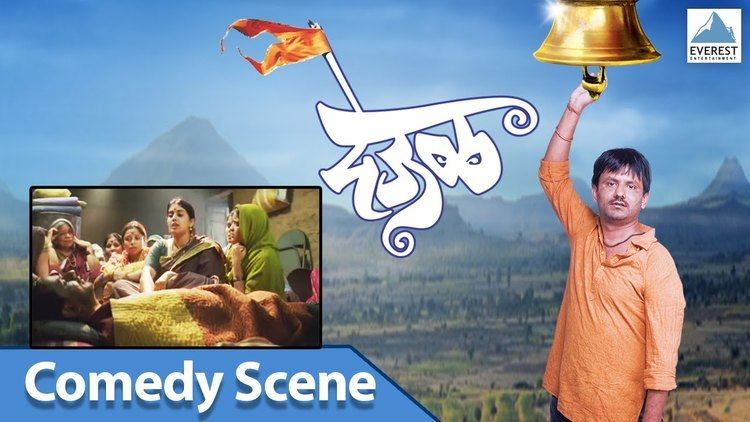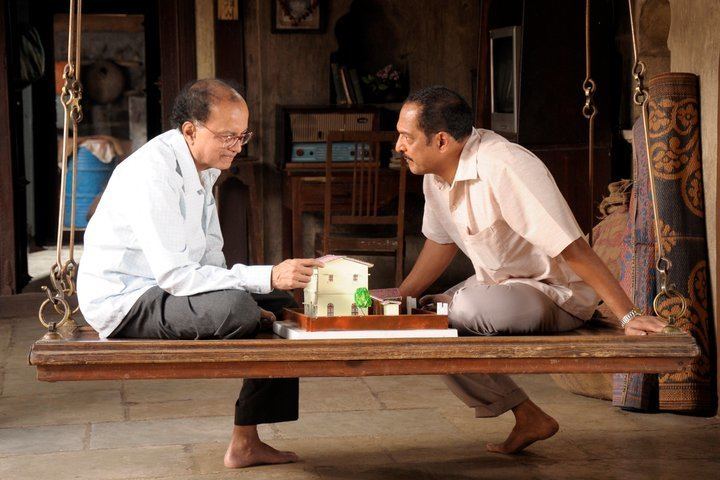 Keshya is a village simpleton. One day, while sleeping under a tree after going in search of the village landlord's cow, he has hallucinations of Dutta (God) within the tree. He goes and tells a few people in the village including Vahini, the landlord's wife and Anna, an educated, city bred old man staying in the village. Some people rebuke him while some believe in what he says. The landlord, Bhau is disturbed by the developments. He is the unofficial head of the village though he has propped up a woman as the Sarpanch (village head). He has big political ambitions and is planning to build a hospital in the village under the guidance of Anna, which he can showcase of "development politics".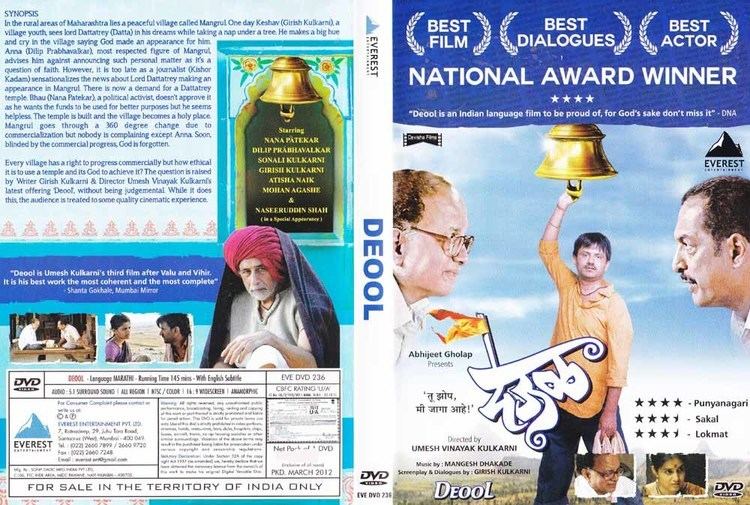 Nana Patekar as Bhau Galande
Dilip Prabhawalkar as Anna Kulkarni
Sonali Kulkarni as Vahini
Girish Kulkarni as Keshya
Jyoti Subhash as Kanta, Keshya's Mother
Jyoti Malshe as Pinky
Atisha Naik as Sarpanch (Village head)
Usha Nadkarni as Sarpanch's Mother in Law
Kishor Kadam as Mahasangram
Shrikant Yadav as Appa Galande
Hrishikesh Joshi as Tommya (Jambuwant Rao)
Shashank Shende as Ninety
Sharvani Pillai
Mayur Khandge as Yamdya
Suhas Shirsat as Poytya
Abhijit Khaire as Audience
Vibhavari Deshpande as Poytya's Sister in Law
Bhakti Ratnaparakhi as Appa Galande's wife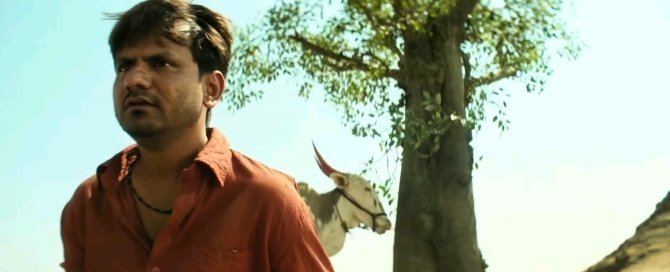 Guest Appearance
Mohan Agashe as Aamdar Saheb
Naseeruddin Shah as Dacoit
Deool was scheduled to be released on 23 September 2011 but was later postponed to November. It was shown in Busan International Film Festival, South Korea, New York's South Asian International Film Festival, the Abu Dhabi International Film Festival and MAMI in Mumbai, and was released on 4 November 2011 nationwide.
Music of Deool was composed by Mangesh Dhakade and lyrics were penned by Swanand Kirkire, Sudhir Moghe.
Awards and recognition
Deool gathered positive reviews from critics on release. Daily News & Analysis (DNA) gave the film a 4 star rating out of 5 saying, "There's too much going for Deool. It is an Indian language film to be proud of. For God's sake, don't miss it."
The movie won maximum number of awards (3) at 59th National Film Awards in 2011.
National Film Awards
2011: National Film Award for Best Feature Film
2011: National Film Award for Best Actor - Girish Kulkarni
2011: National Film Award for Best Screenplay (Best Dialogue) - Girish Kulkarni