5.4

/

10

Alchetron

5.4

Rate This






Genre

Thriller, Drama, Mystery





Initial DVD release

April 29, 2004 (Germany)




Language

French, English, Japanese

Release date

May 19, 2002 (CFF)November 6, 2002 (France)September 19, 2003 (United States—limited release)

Cast

Dominique Reymond

(Karen),

Jean-Baptiste Malartre

(Henri-Pierre Volf),




Similar movies

Mad Max: Fury Road

,

Jurassic World

,

John Wick

,

Furious 7

,

Blackhat

,

Taken 3



Demonlover is a 2002 neo-noir thriller film by French writer/director Olivier Assayas. The film stars Connie Nielsen, Charles Berling, Chloë Sevigny, and Gina Gershon with a musical score by Sonic Youth. It premiered at the 2002 Cannes Film Festival, although it was more widely released several months later.
Contents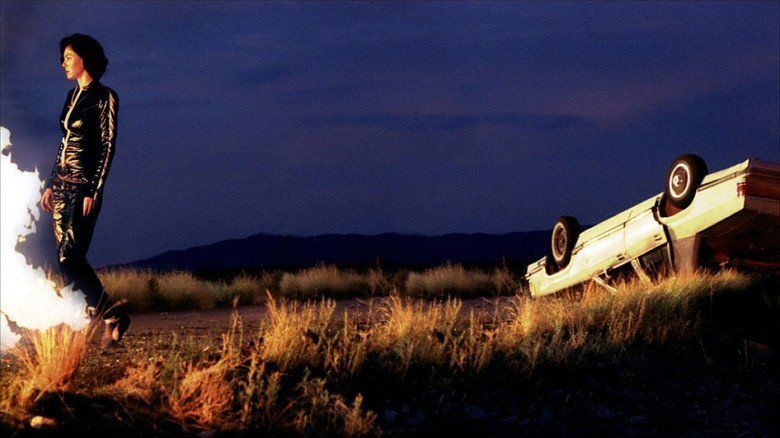 The story focuses on the entanglement between various national corporations vying over the financial control of interactive 3-D anime pornography. The film contains various themes, including desensitization to violence and the problematic nature of globalization. Upon its theatrical release in the United States, it was rated R for strong violence, sexual content and some language. It was released in both R-rated and unrated director's cut versions on DVD.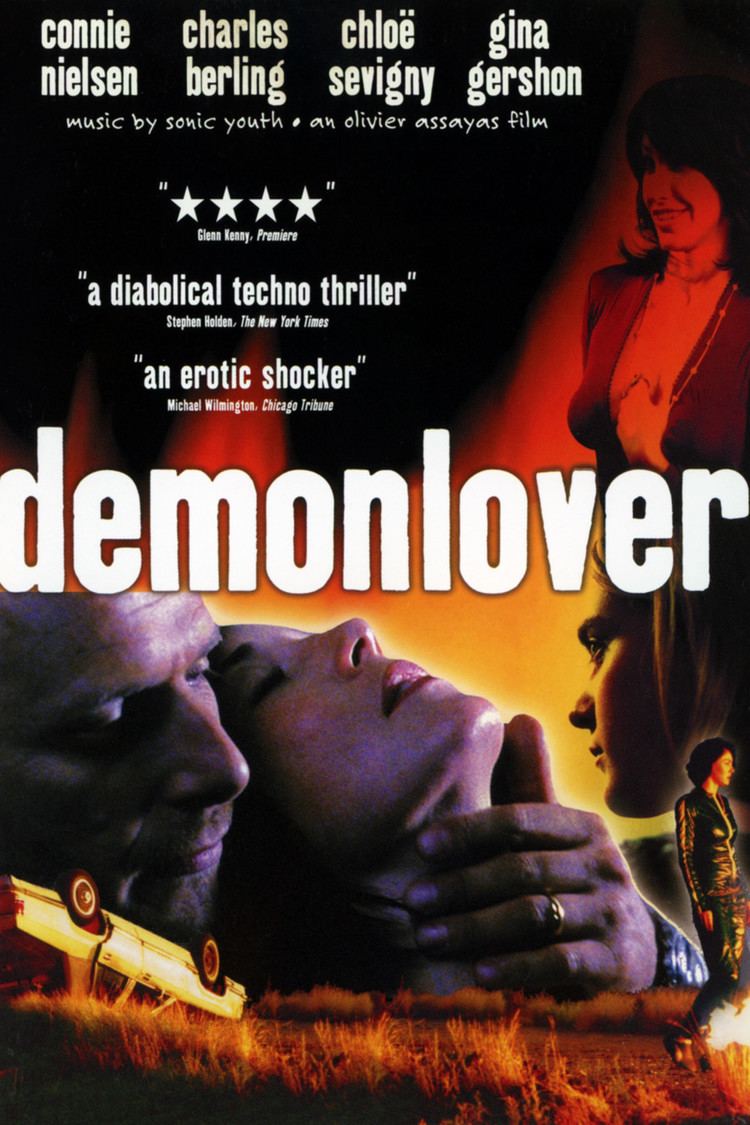 The film is primarily in French, with some scenes in English and Japanese. It is considered an example of New French Extremity by some journalists. In recent years the film has gained a cult following.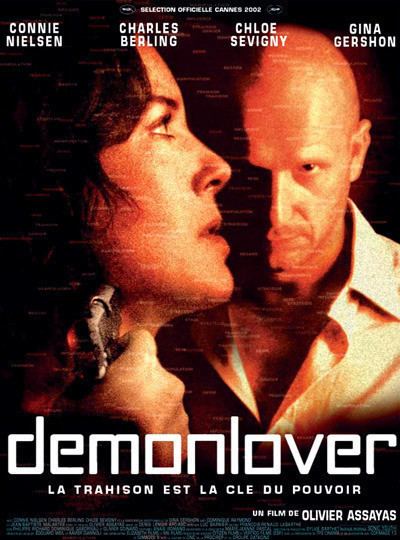 Demonlover 2002 original trailer
Plot
Diane de Monx (Nielsen) is an executive trying to negotiate a deal to acquire the rights to the productions of a Japanese anime studio, which will soon include three-dimensional hentai, for the Volf Corporation. To facilitate the acquisition, she eliminates her superior, Karen (Dominique Reymond), and assumes control of her portfolio, her business partner Hervé (Berling), and her assistant Elise (Sevigny). Elise, however, despises Diane and works to frustrate her negotiations at every opportunity. Diane and Hervé travel to Japan to close the deal, and they enjoy a sexual flirtation which is unfulfilled at that time and seem to grow to like one another.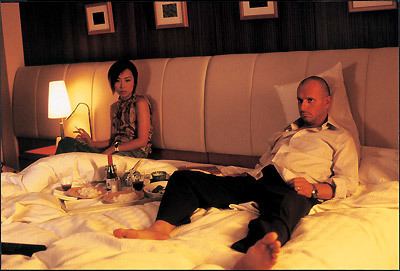 Having acquired the rights, the Volf Corporation attempts to enter into a deal for distribution with an American Internet company called Demonlover, represented by Elaine Si Gibril (Gershon). Diane, however, has actually been a spy all along for Demonlover's main competition, Mangatronics, meeting with a mysterious handler on occasion to pass along information on the Demonlover deal. Meanwhile, Diane discovers that Elaine's company is a front for a website called the Hellfire Club, an interactive torture web site dealing with extreme sadomasochism broadcast in real-time. When confronted with these charges, Demonlover praises Hellfire Club but claims no ties to it whatsoever.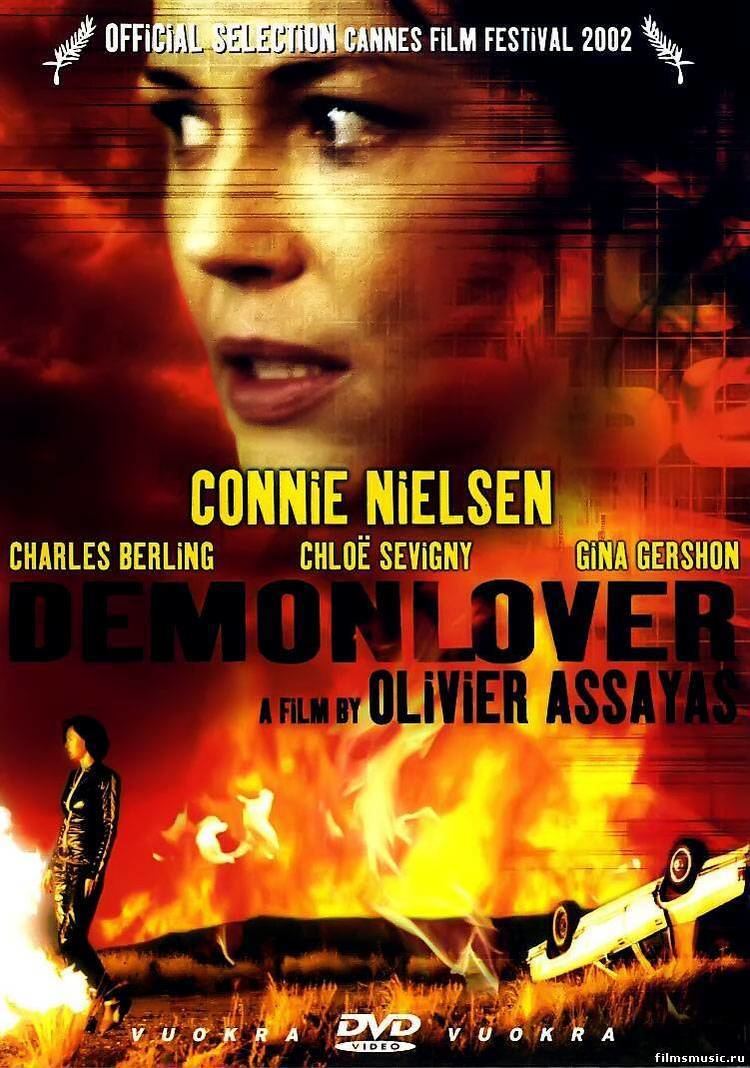 In order to seal the deal for Mangatronics, Diane is sent by her handler to steal data from the computer in Elaine's hotel room. Before Diane can download the information, Elaine enters the hotel room and notices Diane's presence. They struggle, eventually culminating in the suffocation of Elaine. Diane checks to see if she can make an escape, but then discovers Elaine's body is missing. Elaine, who was not dead, uses the last of her strength to club Diane over the head. Diane is knocked unconscious, and Elaine passes out due to blood loss sustained from injuries in the struggle. When Diane awakens, she is in Elaine's hotel room, and everything is completely cleaned up. There is no evidence of a murder, burglary, or struggle.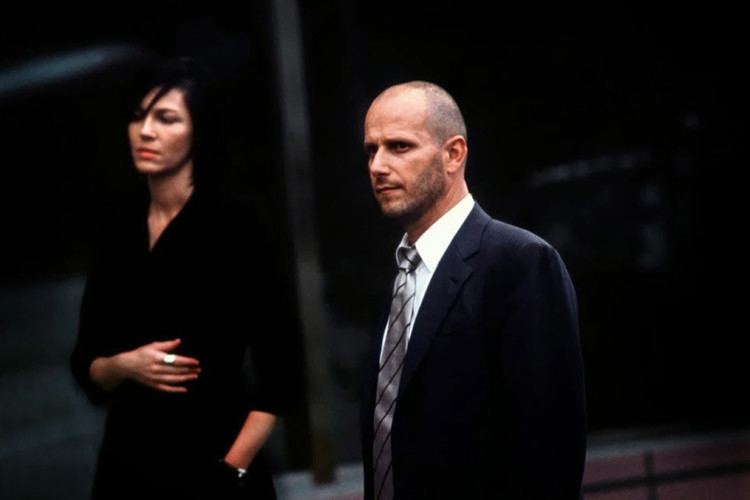 At this point, the narrative structure of the film more or less breaks down, although we do learn a great deal more about the characters. It is revealed that Demonlover does indeed own the Hellfire Club. It is also revealed that Elise, who it is suggested is a spy for Demonlover, actually works for Hervé, who is also likely associated with Demonlover and by extension the Hellfire Club. Hervé admits as much on a date with Diane later in the film. The two become intimate in bed, but Hervé goes too far and rapes Diane. However, the second time she is raped, Diane manages to reach over into her handbag, into which she had previously placed a pistol. Diane fires at Hervé's temple and he dies instantly. In the end, Diane herself is forced into the Hellfire Club. She awakens in a dungeonlike room, on a mattress, dressed in a vinyl suit and with a wig. Beside the mattress there are pictures of Diana Rigg as Mrs. Peel in The Avengers (a 1960s television show, which had an episode entitled "The Hellfire Club" that was subsequently banned from American TV for the so-called "provocative" nature of Mrs. Peel's costume). Diane attempts to escape, and is almost successful. However, upon driving her getaway car she is involved in a car accident. The escape fails.
The final scene takes place in an American household. A teen-aged boy logs on to the Hellfire Club website using his father's credit card. He then fills out a detailed fantasy of what he would like done to the woman on the screen, who turns out to be Diane. He then allows it to play in the background as he does his science homework. Diane looks up at the camera in her room, helpless, but also, in a sense, suggesting an indictment of the character. The final shot pans from the computer screen – a window from which Diane looks out helplessly – to the boy's science homework – answering problems while handling a DNA model that he seems to have constructed.
Cast
Connie Nielsen as Diane de Monx
Charles Berling as Hervé Le Millinec
Chloë Sevigny as Elise Lipsky
Dominique Reymond as Karen
Jean-Baptiste Malartre as Henri-Pierre Volf
Gina Gershon as Elaine Si Gibril
Edwin Gerard as Edward Gomez
Thomas M. Pollard as Avocat américain
Abi Sakamoto as Kaori—la traductrice
Naoko Yamazaki as Eiko
Nao Omori as Shoji (as Nao Ohmori)
Jean-Pierre Gos as Verkamp—Contact Diane
Julie Brochen as Gina—Amie de Diane
Randall Holden as Ray
Alexandre Lachaux as Erwan—Broker #1
Alternate versions
Assayas has claimed that he trimmed at least 10 minutes of footage out of the film after its premiere at Cannes. The film was further edited for release in the United States to obtain an R rating due to the highly explicit and sexual nature of some of the scenes. Additionally, this R-rated release featured heavy pixelization over the hentai scenes shown at the Japanese animation studio.
When the film was released on Region 1 DVD on March 16, 2004, it was in this R-rated cut. Several months later, a two-disc "unrated director's cut" appeared. This cut removed most of the hentai pixelization (although penetration scenes are still blurred) and restored some scenes of footage from the Hellfire Club website. This cut runs 117 minutes as opposed to the R-rated version's running time of 115 minutes. This version was released on Region 4 DVD with an R18+ rating and later aired on Australian television with the equivalent AV15+ rating. As a bonus feature on the two-disc edition, a secret code (found in the text printed on the DVD itself) can be entered to gain access to the unedited Hellfire Club footage.
Internet rumors indicated that a third DVD edition of the film would be released, featuring the original Cannes cut of the film, and without any scenes pixelated, but this has so far failed to materialize.
Themes
One of the themes of the film is the desensitization to violent or disturbing imagery, both real and simulated, in the modern viewer. This is evident from the first scene of the movie, in which high-salaried executives are discussing a business deal on an airplane, completely unfazed by the explosions on the small video screens hanging from the ceiling. When Diane watches schoolgirl pornography in her hotel room in Japan or first checks out the Hellfire Club website, she hardly even stirs. Similar non-reactions can be seen in the characters when the two- and three-dimensional hentai animations are demoed, Elise plays video games in her bedroom, and in the final scene of the film.
Soundtrack
The film's soundtrack album features eight tracks by the band Sonic Youth, as well as songs by Goldfrapp, Death in Vegas, Dub Squad, Soulfly, and Darkthrone. It was released in 2002.
Reception
Reviews were mixed: the website Rotten Tomatoes aggregated a 48% rating from critics.
References
Demonlover Wikipedia
(Text) CC BY-SA
Demonlover IMDb
Demonlover Rotten Tomatoes
Demonlover AlloCine
Demonlover Metacritic
Demonlover themoviedb.org