David John Birnie (16 February 1951 – 7 October 2005) and Catherine Margaret Birnie (born 23 May 1951) were an Australian couple from Perth, Western Australia. They murdered four women ranging in age from 15 to 31 in their home in 1986, and attempted to murder a fifth. These crimes were referred to in the press as the Moorhouse murders, after the Birnies' address at 3 Moorhouse Street in Willagee, a suburb of Perth
Contents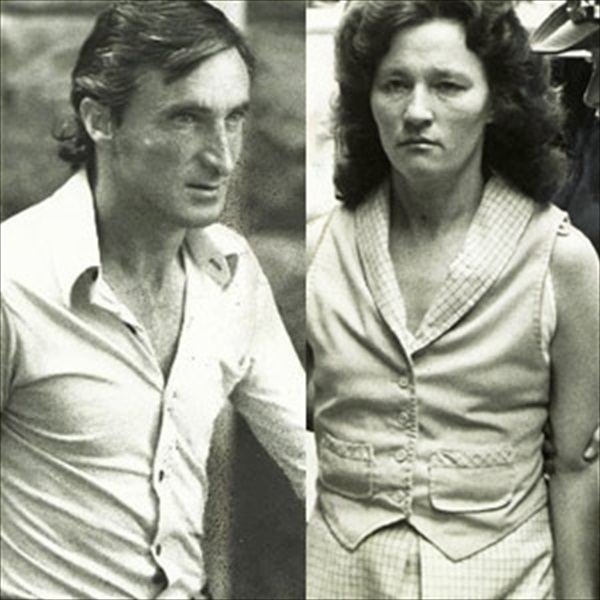 Serial killer global david and catherine birnie documentary australia serial killer couple
David John Birnie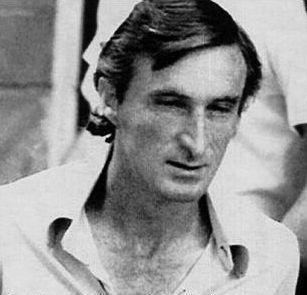 David John Birnie was the eldest of five children. In his formative years, he lived in the semi-rural suburb of Wattle Grove, east of Perth.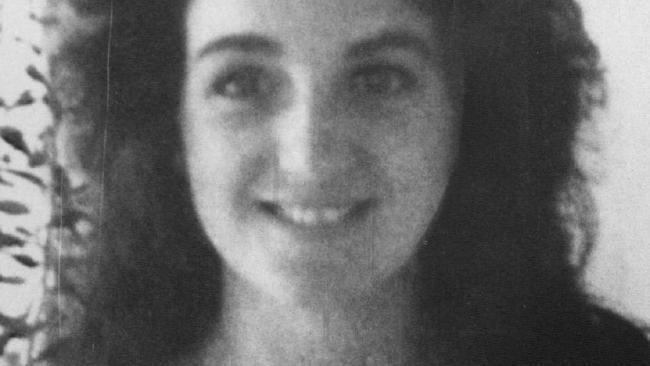 School friends and parishioners from the Wattle Grove Baptist Church of the period remember the family as particularly dysfunctional. Rumours abounded about the family's promiscuity, alcoholism and that they engaged in incest.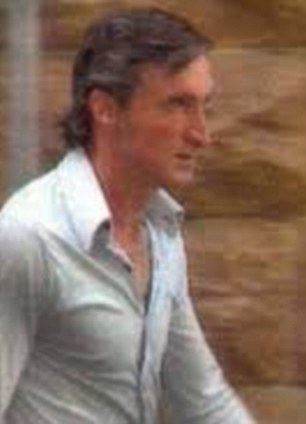 When Birnie's parents had asked the local priest to conduct their wedding ceremony, he expressed concerns about them as individuals and as a potential couple, broadly stating that he felt theirs was a union that could never lead to any good; an unusual and seemingly unsuited pairing, the father was a man of very small stature and unattractive appearance, while the mother was known for her coarse manner, use of profanities and bad behaviour, often exchanging sexual favours with taxi drivers as payment for fares.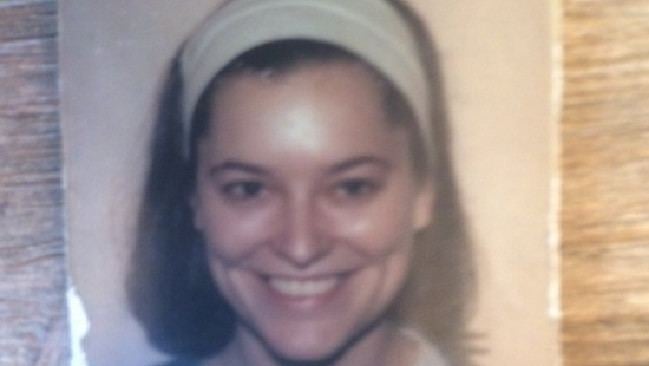 David Birnie's school friends also commented on the family home, stating that it was unkempt and filthy, with the family never having regular meals together. Nor were meals prepared for the children by their parents.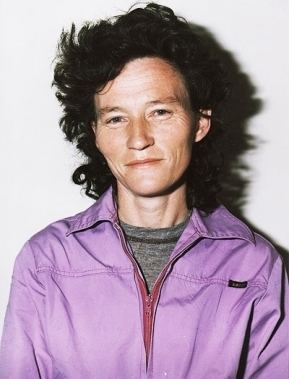 In the early 1960s, Birnie's parents decided to move the family to another Perth suburb, where David had met Catherine through mutual friends. At 15, David left school to become an apprentice jockey for Eric Parnham at a nearby Ascot racecourse. During his time there, he often physically harmed the horses and developed the tendency of exhibitionism. One particular night, David broke into the room of an elderly lady where he was boarding, naked with stockings over his head, and attempted to commit his first rape.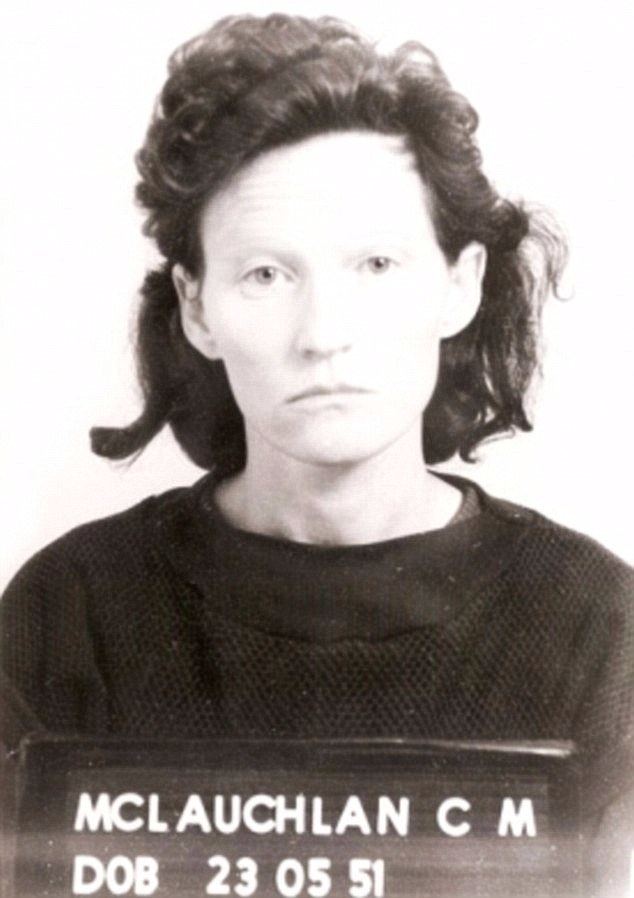 By the time he was an adolescent, he had been convicted of several crimes and had spent time in and out of prison for misdemeanors and felonies. As an adult, he was a known sex and pornography addict, and paraphiliac. He was married to his first wife during his early 20s and had a baby daughter, Tanya. Tanya was 10 years old at the time of his arrest. She has never married or had children, stating "I don't wanna spawn another David Birnie". Her last name is unknown.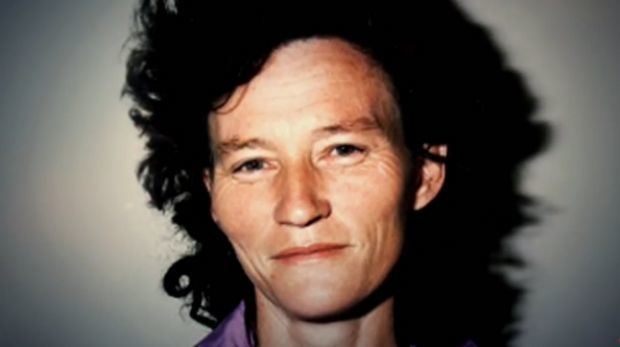 In late 1986, David Birnie was employed at a local car wrecker's shop. For more than a year, David and Catherine had been practicing how to make their sexual fantasies of rape and murder come true; he was weeks away from committing his first horrific crime.
Catherine Margaret Birnie
Catherine Margaret Birnie (nee Harrison) was also born in 1951. She was 2 years old when her mother, Doreen, died giving birth to her brother, who died two days later. Unable to cope with her, her father Harold had sent her away to live with her maternal grandparents. At the age of ten, there was a custody dispute that ended in Catherine's father gaining sole custody of Catherine.
At the age of 12, she met David Birnie, and by the age of 14 she was in a relationship with him. Harold had begged Catherine on several occasions to leave David due to the fact that she was often getting in trouble with the local police. But the disapproval of their relationship only strengthened their union.
Her time in prison throughout her adolescent years offered Catherine the chance to break away from David. Encouraged by a parole officer, Catherine began working for the McLaughlin family as a house keeper. She married Donald McLaughlin on her 21st birthday.
She and McLaughlin had seven children; their firstborn, a son, was struck and killed by a car in infancy.
In 1985 she left her husband and six children and went to live with David. She never married him, but she changed her surname by deed poll to Birnie.
Crimes
Over a period of five weeks, the Birnies abducted five women, aged between 15 and 31. All of the victims, except for one, were raped and murdered. The sole exception was their final victim, who escaped the day after her abduction and led police to the Birnie house, thus ending their crime spree.
Mary Neilson
Mary Neilson was studying psychology at University, and working part-time in a delicatessen. She was 22-years-old. She met David at the spare parts yard where he worked. David offered to sell her cheap tires for her car, and consequently gave her his phone number. On 6 October 1986, she went to the Birnie's house. On arrival, she was gagged, chained to the bed and raped by David while Catherine observed. She was taken to Gleneagles National Park near Albany Highway in Bedfordale and, as she begged for her life, was raped again and strangled with a nylon cord, dropping dead at David's feet. He then stabbed her through the body, knowing that would speed up the decomposition, as he had "read that in a book somewhere". They buried her in a shallow grave. The year after, she would have received her degree for psychology from the University of Western Australia. This murder was apparently unplanned.
Susannah Candy
The second killing took place two weeks later, when they abducted 15-year-old Susannah Candy as she hitchhiked along Stirling Highway in Claremont. An outstanding student at Hollywood Senior High School, Candy lived at home in Nedlands with her parents, two brothers and a sister.
Her father is one of the top ophthalmic surgeons in Western Australia. After she went missing, the Birnies forced her to send letters to her family to assure them that she was all right. But the family feared for her life.
The Birnies had been cruising for hours looking for a victim when they spotted Candy. Within seconds of being in the car she had a knife at her throat and her hands were bound. She was taken back to the Willagee house where she was gagged, chained to the bed and raped.
After Birnie had finished raping the girl, Catherine Birnie got into the bed with them. She now knew that this turned her lover on. When they had satiated their lust, Birnie tried to strangle the girl with the nylon cord, but she became hysterical and went berserk. The Birnies forced sleeping pills down her throat to calm her down. Once Candy was asleep, David put the cord around her neck and told Catherine to prove her undying love for him by murdering the girl.
Catherine obliged willingly. She tightened the cord slowly around the young woman's neck until she stopped breathing. David Birnie stood beside the bed watching. Asked later why she had done it, Catherine Birnie said: "Because I wanted to see how strong I was within my inner self. I didn't feel a thing. It was like I expected. I was prepared to follow him to the end of the earth and do anything to see that his desires were satisfied. She was a female. Females hurt and destroy males."
They buried Candy near the grave of Mary Neilson in the State Forest.
Noelene Patterson
On 1 November, they saw 31-year-old Noelene Patterson standing beside her car on the Canning Highway; she had run out of petrol while on her way home from her job as bar manager at the Nedlands Golf Club. Once inside the car, she had a knife held to her throat, was tied up and told not to move. She was taken back to Moorhouse Street where David repeatedly raped her after she was gagged and chained to the bed. They had originally decided to murder her that same night, but David kept her prisoner in the house for three days and there were signs that he had developed an emotional attachment to Patterson. Quick to notice, a jealous Catherine made an ultimatum: David would have to kill Patterson or she would kill her herself. He immediately forced an overdose of sleeping pills down her throat and strangled her while she slept. They took her body to the forest, but buried it away from the others. Catherine reportedly got great pleasure in throwing sand in Patterson's face.
Denise Brown
On 5 November, they abducted 21-year-old Denise Brown as she was waiting for a bus on Stirling Highway. She accepted a lift from the Birnies; at knife point, Brown was taken to the house in Willagee, chained to the bed and raped. The following afternoon she was taken to the Wanneroo pine plantation. Safely in the seclusion of the forest, David Birnie raped Brown in the car while the couple waited for darkness. As they dragged the woman from the car, David Birnie assaulted her again and plunged a knife into Brown's neck while he was raping her. Convinced that the girl was dead, they dug a shallow grave and laid her body in it, but Brown sat up in the grave; David Birnie then grabbed an axe and struck her twice at full force on the skull with it before burying her body in the grave.
Kate Moir
Kate Moir was abducted at knife-point, at the age of 17, after accepting a lift from the couple. Moir later stated that she asked them if they intended to kill or rape her, and was informed "we'll only rape you if you're good". She was forced to dance for them, and was forced to sleep in the couple's bed whilst handcuffed to David. Moir was their final abductee and the only victim to survive. After abducting her, David held a knife to her throat, and forced her to ring her mother. Moir assured her mother that she had drunk too much and was staying at a friend's house (she had hoped her mother would ring the friend, as she was not a drinker).
She escaped the day after her capture. After David had gone to work, Catherine went to the door to carry out a drug deal, and forgot to chain Moir to the bed. She consequently escaped through a window. Although the window was closed, she managed to break the lock. After knocking on various neighbourhood doors, she ran into a vacuum cleaner shop on 10 November 1986. She later described herself as "hysterical. I'm barefoot wearing my black leggings, a black singlet, knickers,". She informed the shop owner that she had been raped. When the police arrived, she stated that she had been abducted at knifepoint by a couple who had taken her back to their house and raped her. The police were initially skeptical of her story, but 22-year-old Constable Laura Hancock believed her from the outset, due to the amount of detail she provided, including their address and telephone number. The Birnies had given themselves aliases, but Moir had read David's name on a medicine bottle. Moir stated they had watched Rocky on VHS, and described a drawing she had concealed in the house as proof of her presence; the police found her picture, as well as a copy of Rocky in the couples' VCR. David and Catherine were arrested. During their interviews, they gave conflicting information; Catherine denied ever meeting Moir, whilst David insisted she had come to his house voluntarily to engage in consensual sex. Detective Sergeant Vince Katich convinced David to confess, and reveal where they had buried the bodies so that they could be dug up before dark; David revealed there were four graves.
Other possible victims
There is speculation that the Birnies were responsible for the disappearance of Cheryl Renwick in May 1986, and Barbara Western in June 1986. It has been suggested David was also responsible for the disappearance of Lisa Marie Mott in 1980; however, his first wife can account for his movements on the day Mott disappeared.
Trial and sentencing
When sent to trial, David Birnie pled guilty to four counts of murder and one count each of abduction and rape. When asked why he had pled guilty, he gestured toward the victims' families and said, "It's the least I could do." He was sentenced to four terms of life imprisonment. After being found sane enough to stand trial, Catherine Birnie was also sentenced to four terms of life imprisonment by the Supreme Court of Western Australia; under law at the time, both were required to serve 20 years before being eligible for parole.
Imprisonment
Initially David was held at the maximum security Fremantle Prison, but he was soon moved to solitary confinement to keep him from coming to harm from other prisoners. The original death row cells were converted for him and he stayed there until the prison was closed in 1990. The cell can now be viewed on the Great Escape Tour held daily at Fremantle Prison. While incarcerated, the Birnies exchanged more than 2,600 letters, but were not allowed any other form of contact.
David Birnie was found dead in his cell at Casuarina Prison on 7 October 2005 at 4:30am (WST). He was 55-years-old. An inquest found that he had hanged himself from an air vent using a length of cord. Various factors led to his suicide; a failure to provide him with his anti-depressants had exacerbated his depression, his computer had been confiscated and he was suspected of sexually assaulting another prisoner. He was described by a former prison officer as a 'model prisoner' who looked after injured animals. Catherine was not allowed to attend his funeral.
Catherine Birnie is imprisoned in Bandyup Women's Prison. Since being incarcerated she has worked as a prison librarian and appeared in a prison production of Nunsense. In 2007, her parole application was rejected and the then Attorney-General of Western Australia, Jim McGinty, said that her release was unlikely while he remained in office.
Her case was to be reviewed again in January 2010; however, on 14 March 2009, new Western Australian Attorney-General Christian Porter, following requests from the victims' families, determined she would stay in jail for life. This decision makes her the third Australian woman (after Katherine Knight and Patricia Byers) to have her papers marked "never to be released". Her appeal of this decision was turned down in March 2010 by Porter. However, her case may be up for review again in 2019. Her fourth bid for parole was declined in 2016. In 2016, the Birnies' final victim – who survived – began a campaign to end Western Australian laws that automatically put convicts up for parole every three years. Moir has stated Birnie has never even applied for parole. In 2017, her youngest son, Peter, called for her execution. He has stated that his association with Birnie has resulted in his being assaulted. He supports Moir's campaign.
References
David and Catherine Birnie Wikipedia
(Text) CC BY-SA