Name

David Birkin




Role

Artist




Parents

Andrew Birkin



Grandparents

Judy Campbell, David Birkin




Siblings

Anno Birkin, Ned Birkin, Thomas Birkin, Emily Jane Birkin


Aunts

Jane Birkin, Linda Mary Birkin




Cousins

Charlotte Gainsbourg, Lou Doillon, Kate Barry


Similar People

Judy Campbell, Andrew Birkin, Anno Birkin, Jane Birkin, Kate Barry




Born

21 November 1977 (age 43), London, United Kingdom
David birkin on this day live
David Tristan Birkin (born 1977) is a British artist working with photography and performance art.
Contents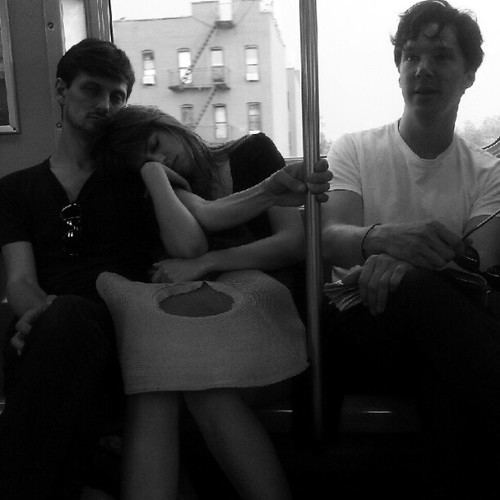 Hands off our revolution nyc workshop 31 05 2017 david birkin
Education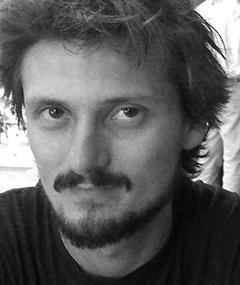 Birkin grew up between London and New York City, eventually returning to the UK to study human sciences and anthropology at Oxford University (1996–1999). He completed an MA at the Slade School of Fine Art (2009–2011) with a scholarship from the Arts and Humanities Research Council.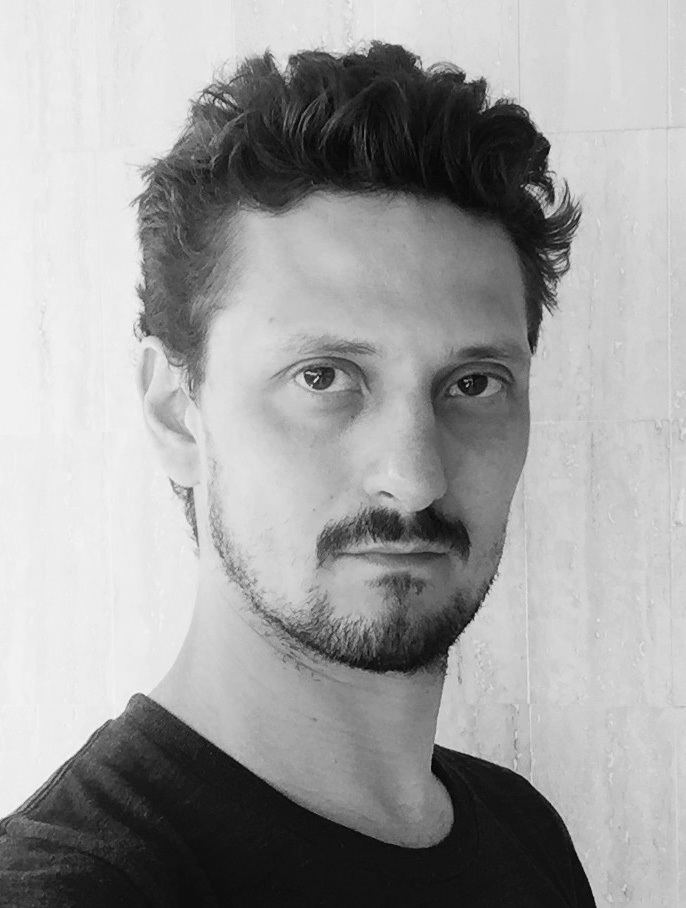 Birkin was a fellow of the Art and Law Program in New York (2011–2012) and the Independent Study Program at the Whitney Museum of American Art (2012–2013). He was an artist-in-residence at Yaddo in 2013, the MacDowell Colony in 2015, and Lower Manhattan Cultural Council's studios on Governors Island in 2016.
Work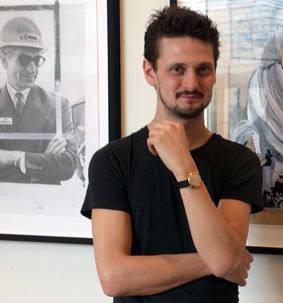 Much of Birkin's work reflects on the way war is depicted and the language and legal frameworks that underpin it. Past projects have included a collaboration with the courtroom sketch artist at the Guantanamo military commissions; a digital photographic transcription of identification numbers from the Iraq War civilian casualties database; a photo archive image from Kabul traced to Renaissance lapis lazuli mines in Afghanistan; an extract of CIA legalese in skywriting above Manhattan; and a plane circling the Statue of Liberty's torch towing a banner that read "The Shadow of a Doubt".
Birkin has published photo-essays and articles in Frieze, Cabinet, Creative Time Reports, Ibraaz, Disegno, The Harvard Advocate, and the American Civil Liberties Union blog on subjects ranging from a legally protected species of iguana roaming freely at Guantanamo Bay detention camp to Marilyn Monroe's 1945 photoshoot at an army drone factory in California.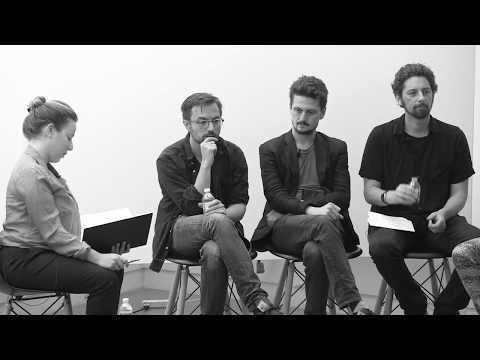 His first public solo exhibition, "Mouths at the Invisible Event", opened at The Mosaic Rooms, London, in 2015. Hyperallergic described it as "a methodical examination of the language, aesthetics, and ethos of modern warfare [that] ultimately makes the emotional reality and Kafkaesque lunacy of such a system hit home."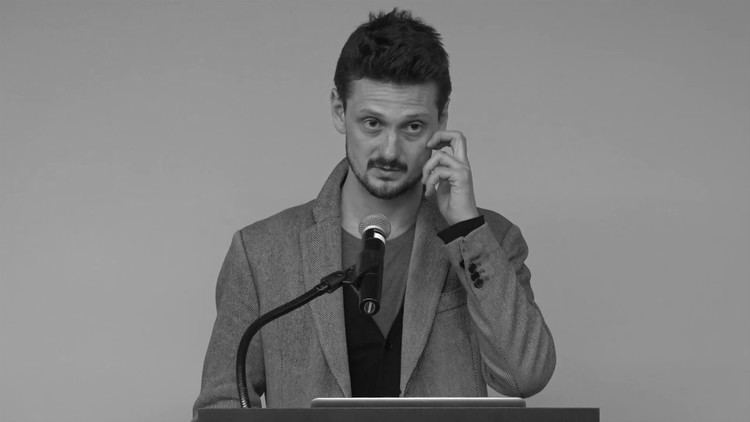 Birkin has exhibited internationally, including at The Courtauld Institute of Art, The Photographers' Gallery, Saatchi Gallery, Trolley Books, and Photo50, London; Baibakov Art Projects, Moscow; Photomonth, Krakow; the Benaki Museum, Athens; Centre d'art et de photographie de Lectoure, France; Mudam Museum of Modern Art, Luxembourg; FotoFest, Houston; MoMA PS1 Rockaway Dome, and the Whitney Museum ISP in New York. He was the recipient of the 2010 Sovereign Art Prize (Barbican Centre, London), the 2012 Celeste Prize for Photography (Museo Centrale Montemartini, Rome), and a photography bursary from the National Media Museum.
Birkin has also worked as an actor in film and theatre, including productions for the Royal National Theatre, Peter Hall Company, and Brooklyn Academy of Music, and narrated the English translation of the 1953 film by Chris Marker and Alain Resnais, Les statues meurent aussi, at the French Institute in London. He appeared in two episodes of Star Trek: The Next Generation: in "Family" as René Picard, Captain Jean-Luc Picard's nephew; and in "Rascals" as a young Jean-Luc Picard. His film credits have included roles in The Return of the Musketeers (1989, as Louis XIV), Impromptu (1991), Les Misérables (1998), All the Queen's Men (2001), Charlotte Gray (2001), and Sylvia (2003). He has since performed in films by the artist Nathaniel Mellors for the 2009 Tate Triennial, the 2010 British Art Show at the Hayward Gallery, the 2011 Venice Biennale, and Ourhouse at the Institute of Contemporary Arts in London.
Exhibitions
2017 The Data Battlefield, Fotomuseum, Antwerp, Belgium (David Birkin, Harun Farocki, Forensic Architecture, Steffi Klenz, Hito Steyerl)
2017 Looking for the Clouds, Casino, Luxembourg (David Birkin, James Bridle, Sinje Dillenkofer, Richard Drew, Omer Fast, Hans-Peter Feldmann, Anush Hamzehian & Vittorio Mortarotti, Carine & Elisabeth Krecké, Aude Moreau, Swen Renault, Panos Tsagaris, Valentin Vallhonrat, Wolfgang Reichmann)
2016 Very Now, LCC Festival of Art & Journalism, London, UK (David Birkin, Broomberg & Chanarin, Lewis Bush, Edmund Clark, Jeremy Deller, Laura El-Tantawy, Peter Kennard & Cat Phillips)
2015 Sensor, FotoFest, Houston, USA (Lisa Barnard, David Birkin, James Bridle, Mahwish Chisty, Pitch Interactive, Trevor Paglen)
2015 Et Mon Droit, Cøpperfield, London, UK (David Birkin, Etienne Chambaud, Jason File, Marco Godoy, Jill Magid, Carey Young)
2015 L'Été Photographique, Centre d'art et de photographie de Lectoure, France (Larry Achiampong & David Blandy, Bertille Bak, Eric Baudelaire, David Birkin, Matthew Buckingham, Sarah Dobai, Mounir Fatmi, Joachim Koester, Rä di Martino, Melik Ohanian, Marco Poloni, Lina Selander)
2015 Memory Lab, Mudam Museum of Modern Art, Luxembourg (David Birkin, Broomberg & Chanarin, Antony Cairns, Vera Frenkel, Tatiana Lecomte, Gabor Orz)
2014 ISP Exhibition, Whitney Museum of American Art, New York City (Maricruz Alarcón, Arlen Austin, David Birkin, Hannah Black, Gavan Blau, Tyler Coburn, Danielle Dean, Abbey Shaine Dubin, Devin Kenny, Sean Micka, Daniel Reuter, Joen Vedel, Matthew C. Wilson)
2013 Lieux de Mémoire, Sumarria Lunn, London, UK (David Birkin, Nadia Kaabi-Linke, Manuela Ribadeneira, Nasan Tur)
2012 The New Alchemists, Photo50, London, UK (Veronica Bailey, David Birkin, Aliki Braine, Julie Cockburn, Melinda Gibson, Noemie Goudal, Joy Gregory, Walter Hugo, Lesley Parkinson, Jorma Puranen, Esther Teichmann, Michael Wolf)
2011 Moments of Reprieve, Tallinn Kunstihoone, Estonia (Broomberg & Chanarin, Ori Gersht, Idris Khan, Eleonora Rossi, Indrė Šerpytytė, Taryn Simon)
2010 Photomonth, Krakow, Poland (Kevin Beck, David Birkin, Broomberg & Chanarin, Glen Erler, Tess Hurrell, Steffi Klenz, Seba Kurtis, Alastair Levy, Jo Longhurst, Trish Morrissey, Sarah Pickering, Simon Roberts, Indrė Šerpytytė, Andy Sewell)
2009 Natural Wonders, Baibakov Art Projects, Moscow, Russia (Diann Bauer, David Birkin, Tim Braden, Justin Coombes, CutUp, Shezad Dawood, Edward Fornieles, Eloise Fornieles, Ryan Gander, Margarita Gluzberg, James Hopkins, Mustafa Hulusi, John Isaacs, Idris Khan, Kirk Palmer, Nathaniel Rackowe, Barry Reigate, Conrad Shawcross, Gary Webb, Nicole Wermers, Douglas White, Toby Ziegler)
Personal life
Birkin comes from a family of artists that includes his father Andrew Birkin (writer and film director), his aunt Jane Birkin (singer and actress), his grandmother Judy Campbell, his cousins Charlotte Gainsbourg and Lou Doillon, and his late brother Anno Birkin (poet and musician).
His grandfather, Lt Cdr David Leslie Birkin, a painter and navigator in the Royal Navy, was awarded the Legion of Honour by President François Mitterrand for rescuing Jewish refugees and French Resistance fighters in covert missions along the German-occupied Brittany coastline during World War II.
References
David Birkin Wikipedia
(Text) CC BY-SA