Occupation

Actress




Role

Film actress




Name

Daryl Hannah





Relatives

Page Hannah (sister)


Years active

1978–present




Height

1.78 m









Full Name

Daryl Christine Hannah




Born

December 3, 1960 (age 62) (

1960-12-03

) Chicago, Illinois, U.S.


Siblings

Page Hannah, Tanya Wexler, Don Hannah


Parents

Donald Christian Hannah, Susan Jeanne Metzger




Nephews

Pablo Adler, Oscar Adler, Ike Adler, Manny Adler




Movies

Splash, Blade Runner, Kill Bill Volume 1, Kill Bill: Volume 2, Steel Magnolias


Similar People

Uma Thurman, Neil Young, Page Hannah, Sean Young, David Carradine


Profiles




Twitter

Instagram
Daryl hannah does bio diesel
Daryl Christine Hannah (born December 3, 1960) is an American film actress.
Contents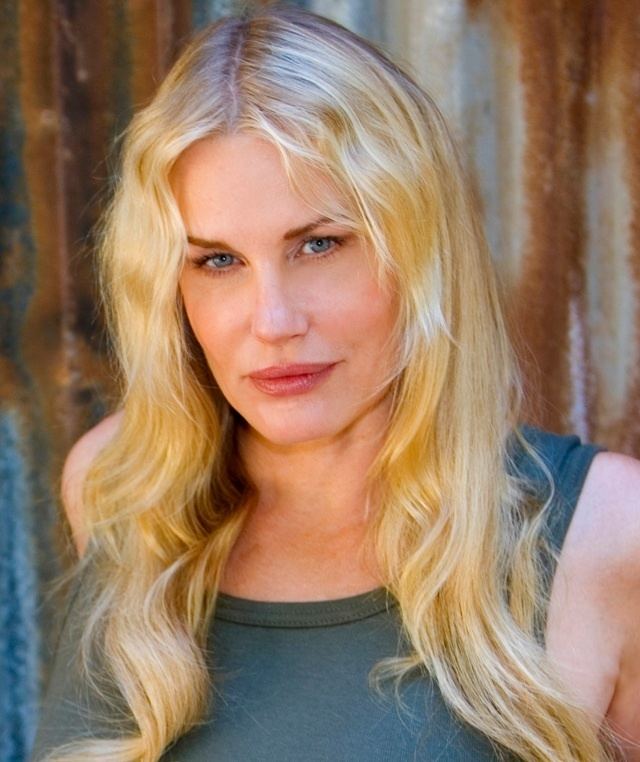 She made her screen debut in Brian De Palma's supernatural horror film The Fury (1978). Hannah is known for her roles as Pris Stratton in Ridley Scott's science fiction thriller Blade Runner (1982), the mermaid Madison in Ron Howard's fantasy-romantic comedy Splash (1984), Roxanne Kowalski in the romantic comedy Roxanne (1987), Darien Taylor in Oliver Stone's drama Wall Street (1987), Annelle Dupuy Desoto in the comedy-drama Steel Magnolias (1989) and assassin Elle Driver in Quentin Tarantino's two-part martial arts action film Kill Bill (2003/04), winning a Saturn Award for the latter. She recently appeared in the Wachowskis' Netflix series Sense8.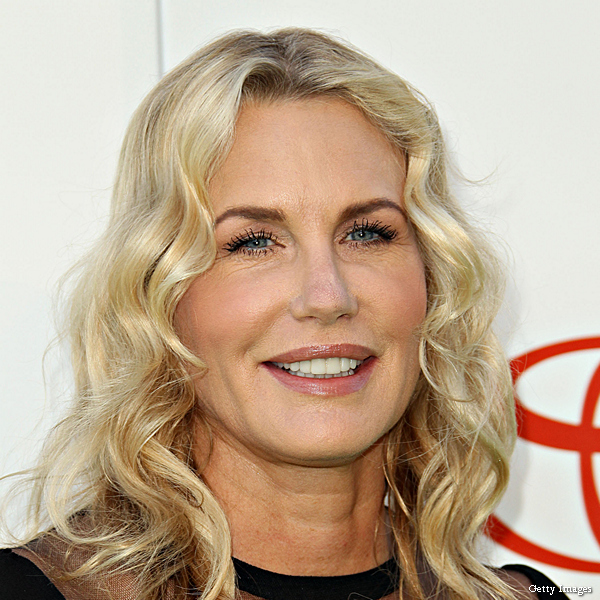 She is also an environmental activist who has been arrested numerous times during direct action protests.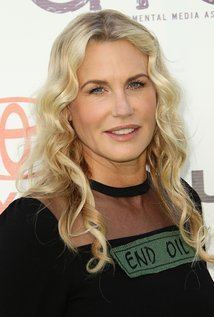 Bio diesel 101 renee loux with willie nelson daryl hannah m4v
Early life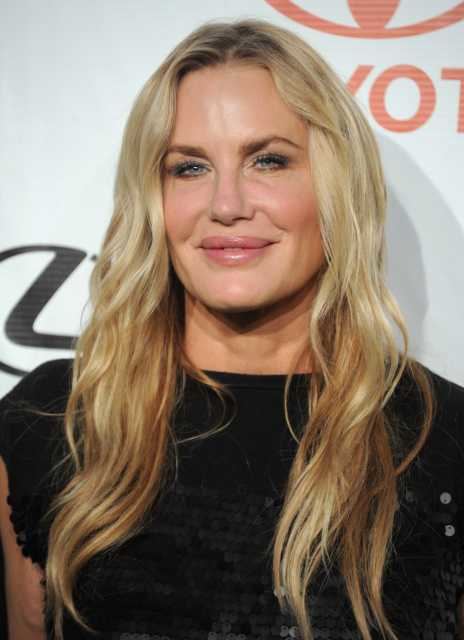 Hannah was born in Chicago, Illinois, to Susan Jeanne (Metzger), a producer and former schoolteacher, and Donald Christian Hannah, a tugboat and barge company owner. Her parents divorced and her mother subsequently married businessman Jerrold Wexler, brother of cinematographer Haskell Wexler. Hannah grew up with siblings Don and Page Hannah and half-sister Tanya Wexler, in Long Grove, Illinois.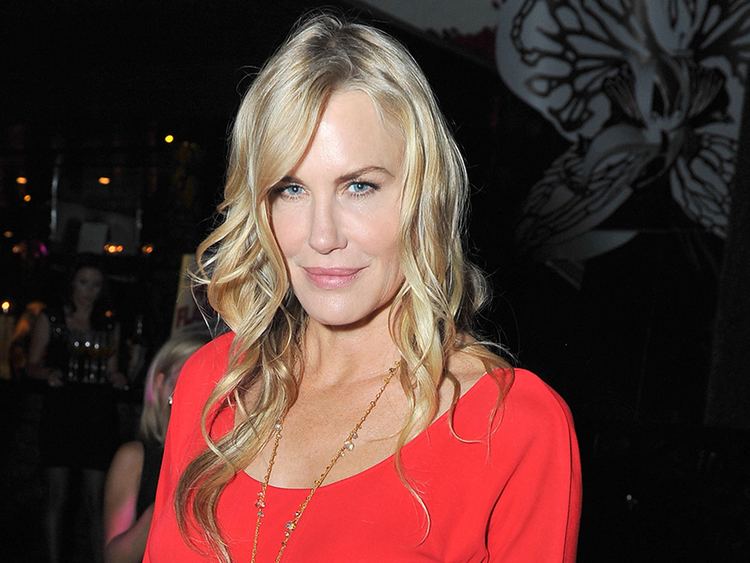 Hannah became interested in movies at a young age, partly due to insomnia. She has said that she was very shy growing up. Hannah attended the progressive Francis W. Parker School (where she played on the soccer team) before enrolling at the University of Southern California. She studied ballet and acting.
Early work
Hannah made her film debut in 1978 with an appearance in Brian De Palma's horror film The Fury. She turned down many roles early in her career. She also had an early role along with Rachel Ward in the 1983 horror film The Final Terror. During production, The Final Terror was shot in the Redwood Park in 1981 before the film was later released in 1983 to capitalize on Hannah's blossoming career.
1980s
In 1982, Hannah played the acrobatic and violent replicant Pris in Ridley Scott's science fiction classic Blade Runner, in which she performed some of her own gymnastic stunts. That same year she appeared in the summer hit release Summer Lovers. She then was cast as a blonde mermaid in Ron Howard's 1984 fantasy Splash, which starred Tom Hanks. Also in 1984, she appeared in The Pope of Greenwich Village, with co-stars Mickey Rourke and Eric Roberts. In 1985, Daryl appeared in and provided backing vocals in the music video "You're a Friend of Mine", performed by Clarence Clemons and Jackson Browne. Hannah's roles in the remainder of the 1980s ranged from 1986's film version of the best seller The Clan of the Cave Bear and Legal Eagles. The next year, she appeared in the Academy Award-winning Wall Street, for which she received a Razzie Award. She starred in the title role of Fred Schepisi's 1987 film Roxanne, a modern retelling of Edmond Rostand's play Cyrano de Bergerac. Her performance was described as "sweet" and "gentle" by film critic Roger Ebert. She starred in High Spirits (1988) alongside Peter O'Toole and ended the decade with Crimes and Misdemeanors (alongside Woody Allen) and Steel Magnolias (both 1989).
1990s
Hannah played the daughter of Jack Lemmon's character in both of the Grumpy Old Men comedies. That same year, she played Nancy Archer in the HBO comedy remake of Attack Of The Fifty-Foot Woman. In 1995, Hannah was chosen by Empire magazine as No. 96 of the "100 Sexiest Stars in Film History." That year she appeared as homicidal sociopath Leann Netherwood in The Tie That Binds. She also starred in the 1998 direct-to-video film Addams Family Reunion playing Morticia Addams.
2000s
Of her recent roles, the most memorable may be that of the one-eyed assassin, Elle Driver, in Kill Bill, directed by Quentin Tarantino. Her performance in this film and her appearances in A Walk to Remember, Speedway Junky, Northfork, Michael Radford's Dancing at the Blue Iguana, John Sayles' Casa de los Babys and Silver City, have been described by some as a comeback. After Kill Bill, she appeared in several TV films and miniseries, including the Syfy original film Shark Swarm, Final Days of Planet Earth for the Hallmark Channel, and Kung Fu Killer for Spike. She was in Shannon's Rainbow and The Cycle in 2009.
2010s
In the 2010s, Hannah released several films, including A Closed Book, A Fonder Heart, and Eldorado. Robert Koehler of Variety wrote of A Closed Book that it allows curious fans to see what Hannah has been up to lately. In 2013, she starred in Zombie Night, a Syfy original film by The Asylum as well as in Mother, a thriller by The Asylum about internet bullying. In 2013, she joined Skin Traffik, and, in 2014, she signed on to Signs of Death.
Since 2015, she appeared in Sense8, a new show from the Wachowskis, creators of The Matrix movies.
Theatre
Hannah also is an accomplished theatre actress, reprising Marilyn Monroe's starring role in The Seven Year Itch in 2000 at London's West End. Reviews of the play commended Hannah's performance, with Lizzie Loveridge of Curtain Up! saying that the play was the "perfect vehicle" for Hannah to "show her talents as a comedienne." She was also in films Cord and First Target in the same year.
Other work
Hannah wrote, directed and produced a short film titled The Last Supper. She directed, produced, and was cinematographer for the documentary Strip Notes, which was transmitted on Channel 4 in the UK and on HBO. It was about the research Hannah did for her role as a stripper in Dancing at the Blue Iguana.
In 2002, Hannah appeared in Robbie Williams' video for the song "Feel" portraying Williams' love interest.
Hannah and actress Hilary Shepard Turner created two board games, Love It or Hate It and LIEbrary, with Hannah previewing the latter on The Ellen DeGeneres Show in 2005.
Personal life
Hannah had long-term relationships with John F. Kennedy Jr. and singer Jackson Browne. Since July 2014, Hannah has been dating musician Neil Young.
Music producer Lou Adler is married to Hannah's sister, Page.
Hannah lost the tip of her left index finger in a childhood accident and sometimes wears a prosthetic to mask it.
In September 2013, Forbes magazine reported that she had been diagnosed in childhood as having autism. When she was a child, medical professionals recommended that she be institutionalized and medicated.
Political activism
Hannah, an active environmentalist, has her own weekly video blog called DHLoveLife on sustainable solutions. She is often the sound recordist, camera person and on-screen host for the blog. Her home runs on solar power and is built with green materials. She drives a car that runs on biodiesel. She has been vegan since age 11. In late 2006, she volunteered to act as a judge for Treehugger.com's "Convenient Truths" contest. On December 4, 2008, Hannah joined Sea Shepherd Conservation Society's crew aboard the MV Steve Irwin, as part of Operation Musashi.
On June 13, 2006, Hannah was arrested, along with actor Taran Noah Smith, for her involvement with over 350 farmers, their families and supporters, confronting authorities trying to bulldoze the largest urban farm in the U.S., located in South Central Los Angeles. She chained herself to a walnut tree at the South Central Farm for three weeks to protest against the farmers' eviction by the property's new owner, Ralph Horowitz. The farm had been established in the wake of the 1992 L.A. riots to allow people in the city to grow food for themselves. However, Horowitz, who had paid $5 million for it, sought to evict the farmers to build a warehouse. He had asked for $16 million to sell it but turned down the offer when the activists raised that amount after the established deadline. Hannah was interviewed via cell phone shortly before she was arrested, along with 44 other protesters, and said that she and the others are doing the "morally right thing". She spent some time in jail.
Hannah has also worked to help end sexual slavery and has been traveling around the world to make a documentary.
Hannah was among 31 people arrested on June 23, 2009, in a protest against mountaintop removal in southern West Virginia, part of a wider campaign to stop the practice in the region. The protesters, who also included NASA climate scientist James E. Hansen, were charged with obstructing officers and impeding traffic after they sat in the middle of State Route 3 outside Massey Energy's Goals Coal preparation plant, The Charleston Gazette reported. In a Democracy Now! phone interview on June 24, 2009, Hannah spoke briefly on why she went to West Virginia and risked arrest.
In 2010 and in 2011, Hannah supported environmental activist Tom Weis' project Ride for Renewables to promote renewable energy.
On May 14, 2011, Hannah and actress Sheryl Lee attended the iMatter March in Denver, Colorado over the subject of climate change.
She was arrested on August 30, 2011 in front of the White House as part of a sit-in to protest against the proposed Keystone oil pipeline from Canada to the U.S. Gulf Coast. In a Huffington Post piece co-authored with Phil Radford, Hannah explained that the purpose of her action was to "shine the light" on the President's decision on the pipeline for "millions of voters" to see. In October 2011, Hannah and other pipeline opponents rode horses and bicycles and walked from the Pine Ridge Indian Reservation to the Rosebud Reservation to protest the project.
She was the executive producer of Greedy Lying Bastards, a 2012 documentary against climate change denial.
In September 2012, Hannah signed environmental activist Tom Weis' open letter calling on President Barack Obama and Governor Mitt Romney to withdraw their support for the construction of the southern leg of the Keystone XL pipeline, that would transport oil sands from Montana to Texas. Other signatories included climate scientist James Hansen and actors Sheryl Lee, Mariel Hemingway, and Ed Begley, Jr..
On October 4, 2012, Hannah was arrested and jailed in Wood County, Texas, for criminal trespassing. She and a local landowner, 78-year-old Eleanor Fairchild, were arrested while protesting against the TransCanada Keystone XL oil sands pipeline by attempting to block heavy construction equipment. Although they were charged with trespassing, they were in fact protesting on Fairchild's land.
On February 13, 2013, Hannah was arrested at the White House along with Robert F. Kennedy, Jr. and Conor Kennedy during a climate change protest against the proposed Keystone Pipeline.
On April 26, 2014 in Washington, Hannah and Neil Young led a march by the "Cowboy and Indian Alliance" group against the Obama administration to reject the proposed Keystone Pipeline.
She is a member of the World Future Council.
Actress
Source:
Awards
Best Fight—MTV Movie Awards Kill Bill: Volume 2, 2005
Best Supporting Actress—Saturn Award Kill Bill: Volume 2, 2004
Best Actress—Saturn Award Splash, 1984
Influencer of the Year Award—National Biodiesel Board, 2004
Ongoing Commitment Award—Environmental Media Award, 2004
Environmental Activism—Water Quality Awards, 2006
Environmental Preservation—Artivist Awards, 2006
Special golden camera 300—Manaki Brothers Film Festival, 2010
Filmography
Actress
-
Kill Bill: Vol. 3 (announced)
as
Elle Driver
-
Buckle Up (filming)
as
Angel
2021
The American Connection
as
Flora
2021
The Now (TV Mini Series)
as
Maxine Poole
- Not Now (2021) - Maxine Poole
- Bottomings (2021) - Maxine Poole
- It Was Just a Nick (2021) - Maxine Poole
- Sharing Is Caring (2021) - Maxine Poole
- A Little Crazy- But Good Crazy (2021) - Maxine Poole
- Good News, You're Not Dead (2021) - Maxine Poole
- No Past, No Future, Just the Current Moment (2021) - Maxine Poole
- See You at Ten, Ed-O (2021) - Maxine Poole
- Does the Suspense Not Ever Get to You? (2021) - Maxine Poole
- Don't Shush Your Mother (2021) - Maxine Poole
- Call From- Mother (2021) - Maxine Poole
2021
Pass the Safe Act Now (Short)(voice)
2020
Boss Bitch Fight Challenge (Video short)
as
Daryl
2019
The Sound of a Wild Snail Eating (Short)(voice)
2015
Sense8 (TV Series)
as
Angelica Turing
- Amor Vincit Omnia (2018) - Angelica Turing
- You Want a War? (2017) - Angelica Turing
- What Family Actually Means (2017) - Angelica Turing
- If All the World's a Stage, Identity Is Nothing But a Costume (2017) - Angelica Turing
- All I Want Right Now Is One More Bullet (2017) - Angelica Turing
- I Have No Room in My Heart for Hate (2017) - Angelica Turing
- Isolated Above, Connected Below (2017) - Angelica Turing
- Fear Never Fixed Anything (2017) - Angelica Turing
- Polyphony (2017) - Angelica Turing
- Obligate Mutualisms (2017) - Angelica Turing
- Who Am I? (2017) - Angelica Turing
- Happy F*cking New Year. (2016) - Angelica Turing
- Death Doesn't Let You Say Goodbye (2015) - Angelica Turing
- We Will All Be Judged by the Courage of Our Hearts (2015) - Angelica Turing (credit only)
- Demons (2015) - Angelica Turing
- Smart Money's on the Skinny Bitch (2015) - Angelica Turing (credit only)
- Art Is Like Religion (2015) - Angelica Turing (credit only)
- What's Going On? (2015) - Angelica Turing (credit only)
- I Can't Leave Her (2015) - Angelica Turing
- Just Turn the Wheel and the Future Changes (2015) - Angelica Turing (credit only)
- WWN Double-D? (2015) - Angelica Turing
- I Am Also A We (2015) - Angelica Turing (credit only)
- What Is Human? (2015) - Angelica Turing (credit only)
- Limbic Resonance (2015) - Angelica Turing
2015
Sicilian Vampire
as
Carmelina Trafficante
2014
2047: Sights of Death
as
Major Anderson
2014
Father Rupert Mayer
as
Joanna Sebastian
2013
Hawaii Five-0 (TV Series)
as
Cherie Tranton
- Pale 'la (2014) - Cherie Tranton
- Ua Nalohia (2013) - Cherie Tranton
2013
Zombie Night (TV Movie)
as
Birdy Jackson
2013
Social Nightmare (TV Movie)
as
Susan Hardy
2013
The Hot Flashes
as
Ginger Peabody
2013
The Things She Did (Short)
as
Her
2012
Eldorado (Video)
as
The Stranger
2009
Blind Revenge
as
Jane Ryder
2009
The Devil's Ground
as
Carrie Mitchel
2009
Shannon's Rainbow
as
Rita Baker
2009
Storm Seekers (TV Movie)
as
Leah Kaplan
2008
Dark Honeymoon (Video)
as
Jan
2008
Shark Swarm (TV Movie)
as
Brook Wilder
2008
Kung Fu Killer (TV Movie)
as
Jane
2007
Cosmic Radio
as
Daryl Hannah
2007
All the Good Ones Are Married (TV Movie)
as
Alex
2007
Hearts of War
as
Marlene Koenig
2006
Kill Bill: The Whole Bloody Affair
as
Elle Driver (California Mountain Snake)
2006
Keeping Up with the Steins
as
Sandy / Sacred
2006
Final Days of Planet Earth (TV Series)
as
Liz Quinlan
2006
Love Is the Drug
as
Sandra Brand
2004
Careful What You Wish For (Short)
as
Store Patron
2004
Silver City
as
Maddy Pilager
2004
Kill Bill: Vol. 2
as
Elle Driver aka California Mountain Snake
2003
Kill Bill: Vol. 1
as
Elle Driver
2003
Casa de los babys
as
Skipper
2003
Northfork
as
Flower Hercules
2002
Bank (Video)
as
American girlfriend
2002
Robbie Williams: Feel (Music Video)
as
Daryl Hannah
2002
Frasier (TV Series)
as
Caller #2
- Frasier Has Spokane (2002) - Caller #2 (voice)
2002
A Walk to Remember
as
Cynthia Carter
2001
Jack and the Beanstalk: The Real Story (TV Mini Series)
as
Thespee - Member Great Council of Mac Slec
- Episode #1.2 (2001) - Thespee - Member Great Council of Mac Slec
- Episode #1.1 (2001) - Thespee - Member Great Council of Mac Slec
2000
First Target (TV Movie)
as
Alex McGregor
2000
Dancing at the Blue Iguana
as
Angel
2000
Hide and Seek (Video)
as
Anne White
1999
Diplomatic Siege
as
Erica Long
1999
My Favorite Martian
as
Lizzie
1999
Speedway Junky
as
Veronica
1998
Rear Window (TV Movie)
as
Claudia Henderson
1998
Addams Family Reunion (TV Movie)
as
Morticia Addams
1998
Rescuers: Stories of Courage: Two Families (TV Movie)
as
Maria Althoff (segment "We Are Circus")
1998
The Gingerbread Man
as
Lois Harlan
1997
The Last Don (TV Mini Series)
as
Athena Aquitane
- Part III (1997) - Athena Aquitane
- Part II (1997) - Athena Aquitane
1997
Gun (TV Series)
as
Jill Johnson
- All the President's Women (1997) - Jill Johnson
1996
The Last Days of Frankie the Fly
as
Margaret
1995
Grumpier Old Men
as
Melanie Gustafson
1995
The Tie That Binds
as
Leann Netherwood
1995
One Hundred and One Nights
as
Une actrice muette à Hollywood (complete version) (uncredited)
1994
The Little Rascals
as
Miss Crabtree
1993
Grumpy Old Men
as
Melanie
1993
Attack of the 50 Ft. Woman (TV Movie)
as
Nancy Archer
1992
Memoirs of an Invisible Man
as
Alice Monroe
1991
At Play in the Fields of the Lord
as
Andy Huben
1990
Crazy People
as
Kathy Burgess
1989
Steel Magnolias
as
Annelle Dupuy Desoto
1989
Crimes and Misdemeanors
as
Lisa Crosley (uncredited)
1988
High Spirits
as
Mary Plunkett
1987
Wall Street
as
Darien Taylor
1986
Legal Eagles
as
Chelsea Deardon
1986
The Clan of the Cave Bear
as
Ayla
1985
Clarence Clemons & Jackson Browne: You're a Friend of Mine (Music Video)
as
Daryl Hannah
1984
The Pope of Greenwich Village
as
Diane
1984
Reckless
as
Tracey Prescott
1983
Jackson Browne: Tender Is the Night (Music Video)
as
Woman
1983
The Final Terror
as
Windy Morgan
1982
Summer Lovers
as
Cathy Featherstone
1982
Paper Dolls (TV Movie)
as
Taryn Blake
Producer
2019
Mountaintop (Documentary) (producer - as DHLoveLife)
2014
Above All Else (Documentary) (executive producer)
2012
Greedy Lying Bastards (Documentary) (executive producer)
2008
Vice (executive producer)
2002
Strip Notes (Video documentary) (producer)
1999
Wildflowers (executive producer)
1993
Attack of the 50 Ft. Woman (TV Movie) (co-producer)
1993
The Last Supper (Short) (producer)
Director
2019
Mountaintop (Documentary)
2002
Strip Notes (Video documentary)
1993
The Last Supper (Short)
Soundtrack
2008
Dolphins and Whales 3D: Tribes of the Ocean (Documentary short) ("Intro")
1998
Muppets Tonight (TV Series) (performer - 1 episode)
- Johnny Fiama Leaves Home (1998) - (performer: "That's Amore" - uncredited)
1986
Legal Eagles (performer: "Put Out the Fire") / (writer: "Put Out the Fire")
1982
Summer Lovers (performer: "Happy Birthday")
Writer
1993
The Last Supper (Short) (writer)
Cinematographer
2002
Strip Notes (Video documentary)
Editor
2002
Strip Notes (Video documentary)
Music Department
2008
Kung Fu Killer (TV Movie) (songs performed by)
Thanks
2019
QT8: The First Eight (Documentary) (special thanks)
2013
This American Journey (Documentary) (special thanks)
2011
Save the Farm (Documentary short) (special thanks)
2009
Crude (Documentary) (special thanks)
2006
Sundance 2006 (TV Short documentary) (special thanks)
2002
Making a 'Splash' (Video documentary short) (thanks)
Self
-
American Badass: A Michael Madsen Retrospective (Documentary) (completed)
as
Self
2017
Disappointment Valley: A Modern Day Western (Documentary) (completed)
2016
Centaur (Documentary) (completed)
as
Self
2021
Answers to Questions You Didn't Know to Ask About Climate Change (Documentary)
as
Self
2020
Reunited Apart (TV Series)
as
Self
- Reunited Apart Makes a Splash (2020) - Self
2019
Eco-Terrorist: The Battle for Our Planet (Documentary)
as
Self
2017
Ok! TV (TV Series)
as
Self
- Episode #2.174 (2017) - Self
2011
Días de cine (TV Series)
as
Self - Interviewee
- Episode dated 22 October 2015 (2015) - Self - Interviewee
- Episode dated 14 April 2011 (2011) - Self - Interviewee
2015
Sense8: Creating the World (TV Movie documentary)
as
Self
2015
Sidewalks Entertainment (TV Series)
as
Self - Guest
- On the Red Carpet with Sense8 (2015) - Self - Guest
2014
Plant This Movie (Documentary)
as
Narrator (voice)
2013
The Factor (TV Series)
as
Self - Environmentalist / Self
- Episode dated 21 February 2014 (2014) - Self - Environmentalist
- Episode dated 4 March 2013 (2013) - Self
2013
Blockadia Rising: Voices of the Tar Sands Blockade (Documentary)
as
Self
2013
American Mustang (Documentary)
as
The Advocate
2013
The Big Interview with Dan Rather (TV Series)
as
Self
- Linda Ronstadt & Daryl Hannah (2013) - Self
2013
Through the Keyhole (TV Series)
as
Self
- Episode #1.6 (2013) - Self
2013
Provocateur (Documentary short)
as
Self
2013
Pussy Riot: The Movement (Documentary)
as
Narrator (voice)
2013
The War Room with Michael Shure (TV Series)
as
Self - Guest
- Episode dated 4 March 2013 (2013) - Self - Guest
2008
Democracy Now! (TV Series)
as
Self
- Episode dated 14 February 2013 (2013) - Self
- Episode dated 15 October 2012 (2012) - Self (voice)
- Episode dated 27 August 2008 (2008) - Self
2012
Overfished (Documentary short)
as
Narrator
2012
Actor's Day in LA (TV Series)
as
Self
- Project Save Our Surf (2012) - Self
2012
Pad Yatra: A Green Odyssey (Documentary)
as
Self - Narrator
2012
Hollywood Uncensored with Sam Rubin (TV Series)
as
Self
- Episode #1.200 (2012) - Self
2012
The Carbon Rush (Documentary)
as
Narrator
2012
Arise (Documentary)(voice)
2012
Your American Teen (Documentary)
as
Self
2011
Flash Moda: Thierry Mugler, escultor de sueños (TV Special)
as
Self
2011
Every Generation Needs a Revolution (Video documentary short)
as
Self
2011
Na Nai'a: Legend of the Dolphins (Documentary)
as
Narrator (voice)
2011
Save the Farm (Documentary short)
as
Self - Actress & Environmental Activist
2011
Cinema 3 (TV Series)
as
Self - Interviewee
- Episode dated 14 April 2011 (2011) - Self - Interviewee
2010
Gylne tider (TV Series documentary)
as
Self
- Episode #4.5 (2010) - Self
2010
Celebrity Ghost Stories (TV Series documentary)
as
Self
- Episode #2.10 (2010) - Self
2010
Alan Carr: Chatty Man (TV Series)
as
Self - Guest
- Episode #3.2 (2010) - Self - Guest
2010
Wild Horses and Renegades (Documentary)
as
Speaker
2010
Loose Women (TV Series)
as
Self
- Episode #14.107 (2010) - Self
2009
Designing the New World: Turning Crisis Into Potential (Short)
as
Self
2009
Welcome to Eden (Documentary)
as
Self
2009
CNN/YouTube Climate Change Debate (TV Special)
as
Self
2009
So Right So Smart (Documentary)
as
Narrator
2009
Starz Inside: Unforgettably Evil (TV Movie documentary)
as
Self
2008
It's Easy Being Green (TV Series)
as
Self
2008
South Central Farm: Oasis in a Concrete Desert. (Video documentary short)
as
Self - Actress & Activist
2008
Call + Response (Documentary)
as
Self
2008
Fierce Light: When Spirit Meets Action (Documentary)
as
Self
2008
The Garden (Documentary)
as
Self
2008
Last Call with Carson Daly (TV Series)
as
Self - Guest
- Episode dated 21 April 2008 (2008) - Self - Guest
2008
Dolphins and Whales 3D: Tribes of the Ocean (Documentary short)
as
Narrator (voice)
2007
A Legacy of Harm (Documentary short)
as
Narrator (voice)
2007
Ecoist (TV Series)
as
Self
- Daryl Hannah - Self
2007
Dangerous Days: Making Blade Runner (Video documentary)
as
Self
2007
Deck-A-Rep: The True Nature of Rick Deckard (Video documentary short)
as
Self
2007
Fashion Forward: Wardrobe and Styling (Video documentary short)
as
Self
2004
Natural Heroes (TV Series documentary)
as
Self
- South Central Farm: Oasis in a Concrete Desert (2007) - Self
- Transportation Solutions (2004) - Self
2007
Being Michael Madsen
as
Self
2007
Caiga quien caiga (TV Series)
as
Self
- Episode dated 8 June 2007 (2007) - Self
2006
America's Most Wanted: America Fights Back (TV Series documentary)
as
Self
- Marjan Rroku (2006) - Self
2006
Are We Alone? (Video short)
as
Self
2006
CMT Greatest Moments: Dolly Parton (TV Movie documentary)
as
Self
2006
CMT Greatest Moments: Willie Nelson (TV Special)
as
Self
2006
The Late Late Show with Craig Ferguson (TV Series)
as
Self - Guest
- Episode #2.143 (2006) - Self - Guest
- Episode #2.70 (2006) - Self - Guest
2006
In the Cutz (TV Series)
- From 'Love Is a Drug' to 'When Do We Eat' Ending in a 'Final Fantasy' (2006)
2003
Jimmy Kimmel Live! (TV Series)
as
Self - Guest
- Episode #4.254 (2006) - Self - Guest
- Episode #4.158 (2005) - Self - Guest
- Episode #3.74 (2004) - Self - Guest
- Episode #1.125 (2003) - Self - Guest
2006
Biography (TV Series documentary)
as
Self
- Dolly Parton (2006) - Self
- Steve Martin (2006) - Self
2006
Hollywood Greats (TV Series documentary)
as
Self
- Jack Lemmon (2006) - Self
- Harrison Ford (2006) - Self
2005
Corazón de... (TV Series)
as
Self
- Episode dated 16 January 2006 (2006) - Self
- Episode dated 28 November 2005 (2005) - Self
- Episode dated 14 September 2005 (2005) - Self
2006
Sierra Club Chronicles (TV Series)
as
Self - Host
2005
Avid Merrion's XXXmas Special (TV Special)
as
Self
2003
The Ellen DeGeneres Show (TV Series)
as
Self - Guest
- Episode #3.65 (2005) - Self - Guest
- Daryl Hannah, Kate Bosworth (2003) - Self - Guest
2005
2005 Taurus World Stunt Awards (TV Special)
as
Self
2005
The 2005 World Music Awards (TV Special)
as
Self - Presenter
2005
2005 MTV Movie Awards (TV Special)
as
Self - Winner
2005
Independent Lens (TV Series documentary)
- Double Dare/Piki and Poko: Taking the Dare! (2005)
2005
Steve Martin: An American Cinematheque Tribute (TV Special)
as
Self
2005
Henry's Film Corner (TV Series)
as
Self
- Episode #1.2 (2005) - Self
2004
Christmas in Tinseltown (TV Short documentary)
as
Self
2004
California's Green (TV Series documentary)
as
Self - Interviewee
- Solar Fest (2004) - Self - Interviewee
2004
The Late Late Show with Craig Kilborn (TV Series)
as
Self - Guest
- Episode dated 21 September 2004 (2004) - Self - Guest
2004
Supermarket (Short)
as
Self
2003
Howard Stern (TV Series)
as
Self - Guest
- Episode dated 20 April 2004 (2004) - Self - Guest
- Episode dated 9 October 2003 (2003) - Self - Guest
2004
VH1 Divas 2004 (TV Special)
as
Self - Presenter
2004
On-Air with Ryan Seacrest (TV Series)
as
Self
- Episode dated 16 April 2004 (2004) - Self
- Episode dated 24 March 2004 (2004) - Self
2004
E! True Hollywood Story (TV Series documentary)
as
Self
- Daryl Hannah (2004) - Self
2004
The Making of 'Kill Bill: Volume 2' (TV Movie documentary)
as
Self
2004
The Heaven and Earth Show (TV Series)
as
Self - Guest
- Episode dated 7 March 2004 (2004) - Self - Guest
2004
The 2004 IFP/West Independent Spirit Awards (TV Special)
as
Self - Presenter
2004
Good Day Live (TV Series)
as
Self
- Episode dated 5 February 2004 (2004) - Self
2003
God kveld Norge (TV Series)
as
Self
- Episode dated 25 October 2003 (2003) - Self
2003
Extra (TV Series)
as
Self
- Episode dated 15 October 2003 (2003) - Self
2003
The Making of 'Kill Bill' (TV Movie documentary)
as
Self
2003
Beyond Borders: John Sayles in Mexico (Documentary)
as
Self
1999
The Tonight Show with Jay Leno (TV Series)
as
Self - Guest
- Episode #11.125 (2003) - Self - Guest
- Episode #9.176 (2001) - Self - Guest
- Episode #7.27 (1999) - Self - Guest
2003
Good Morning America (TV Series)
as
Self - Guest
- Episode dated 11 July 2003 (2003) - Self - Guest
2002
A Walk to Remember: Interviews (Video documentary short)
as
Self
2002
Making a 'Splash' (Video documentary short)
as
Self - 'Madison'
2002
Strip Notes (Video documentary)
2002
Tout le monde en parle (TV Series)
as
Self
- Episode dated 22 June 2002 (2002) - Self
2002
Richard & Judy (TV Series)
as
Self - Guest
- Episode dated 20 June 2002 (2002) - Self - Guest
2002
V Graham Norton (TV Series)
as
Self - Guest
- Episode #1.31 (2002) - Self - Guest
2002
AFI's 100 Years... 100 Passions: America's Greatest Love Stories (TV Special documentary)
as
Self
2002
Searching for Debra Winger (Documentary)
as
Self
2002
Dinner for Five (TV Series)
as
Self - Special Guest
- Episode #1.5 (2002) - Self - Special Guest
2002
Seitenblicke (TV Series documentary)
as
Self
- Episode dated 5 May 2002 (2002) - Self
2002
Screen Tests of the Stars (TV Movie documentary)
as
Self - Interviewee
2002
The 2002 IFP/West Independent Spirit Awards (TV Special documentary)
as
Self - Audience Member
2002
8th Annual Screen Actors Guild Awards (TV Special)
as
Self
2002
Brit Awards 2002 (TV Special)
as
Self - Presenter
2001
The 2001 IFP/West Independent Spirit Awards (TV Special)
as
Self - Presenter
2001
The 28th Annual American Music Awards (TV Special)
as
Self - Presenter
2000
AFI Life Achievement Award (TV Series)
as
Self
- AFI Life Achievement Award: A Tribute to Harrison Ford (2000) - Self
2000
On the Edge of 'Blade Runner' (TV Movie documentary)
as
Self
2000
The 14th Annual American Comedy Awards (TV Special)
as
Self
1999
The Directors (TV Series documentary)
as
Self
- The Films of Ron Howard (1999) - Self
1999
Zapatista (Documentary)
as
Self (voice)
1999
El informal (TV Series)
as
Self
- Episode dated 22 June 1999 (1999) - Self
1999
The Rosie O'Donnell Show (TV Series)
as
Self - Guest
- Episode dated 4 February 1999 (1999) - Self - Guest
1998
Wildlife Wars (TV Movie documentary)
as
Self - Host
1998
Viva el lunes (TV Series)
as
Self - Guest
- Episode #6.7 (1998) - Self - Guest
1998
Muppets Tonight (TV Series)
as
Self
- Johnny Fiama Leaves Home (1998) - Self
1996
Sex, Censorship and the Silver Screen (TV Series documentary)
as
Quote Reader
- Censored (1996) - Quote Reader (voice)
1996
The Good, the Bad & the Beautiful (TV Special documentary)
as
Self
1994
Movie Magic (TV Series documentary short)
as
Self
- Forced Perspective: Eye of the Beholder (1994) - Self
1993
Showbiz Today (TV Series)
as
Self
- Episode dated 10 December 1993 (1993) - Self
1992
1992 MTV Movie Awards (TV Special)
as
Self - Presenter
1992
Tonight Live with Steve Vizard (TV Series)
as
Self
- Episode dated 27 April 1992 (1992) - Self
1992
Free to Laugh: A Comedy and Music Special for Amnesty International (TV Special)
as
Self
1992
The 64th Annual Academy Awards (TV Special)
as
Self - Presenter
1991
1st Annual Environmental Media Awards (TV Special)
as
Self
1991
The Best of Disney: 50 Years of Magic (TV Movie documentary)
as
Self
1990
De película (TV Series)
as
Self - Interviewee
- Episode dated 29 June 1990 (1990) - Self - Interviewee
1990
The 62nd Annual Academy Awards (TV Special)
as
Self - Presenter
1990
The American Cinematheque Honors Ron Howard (TV Special)
as
Self
1990
Wogan (TV Series)
as
Self
- Episode #10.11 (1990) - Self
1989
Late Night with David Letterman (TV Series)
as
Self - Guest
- Episode dated 3 November 1989 (1989) - Self - Guest
1988
Freedomfest: Nelson Mandela's 70th Birthday Celebratation (TV Special documentary)
as
Self
1988
The 60th Annual Academy Awards (TV Special)
as
Self - Presenter
1985
Sun City: Artists United Against Apartheid (Video documentary)
as
Self
1984
The 56th Annual Academy Awards (TV Special documentary)
as
Self - Presenter
1982
The Making of 'Summer Lovers' (TV Short documentary)
as
Self
Archive Footage
2022
Phoenix Rising (TV Mini Series documentary)
as
Self
- Don't Fall (2022) - Self
2021
Minty Comedic Arts (TV Series)
as
Self
- 10 Things You Didn't Know About Splash! (2021) - Self
2020
The Top Ten Revealed (TV Series)
as
Self
- Canadian Recording Artists (2020) - Self
2019
Entertainment Tonight (TV Series)
as
Self
- Episode #39.66 (2019) - Self
- Episode #39.65 (2019) - Self
2019
Cleanin' Up the Town: Remembering Ghostbusters (Documentary)
as
Self
2019
The Movies (TV Mini Series documentary)
as
Madison
- The Eighties (2019) - Madison
2017
The Meyerowitz Stories
as
Chelsea Deardon
2017
Collision Course (TV Series documentary)
as
Self
- John F. Kennedy Jr.: Collision Course (2017) - Self (uncredited)
2016
Raphaël Mezrahi - Les inédits mais pas que... (Video)
as
Self
2015
The Drunken Peasants (TV Series)
as
Self
- Ben Encounters Anita Sarkeesian - TJ & JF On Feminism - Atheist Anti-Discrimination Laws (2015) - Self
2013
The Factor (TV Series)
as
Self
- The Factor Goes Hollywood 2 (2014) - Self
- The Factor's Most Interesting (2013) - Self
2011
Prophets of Science Fiction (TV Series documentary)
as
Pris
- Philip K. Dick (2011) - Pris
2011
A Current Affair (TV Series)
as
Annelle Dupuy Desoto
- Episode dated 6 June 2011 (2011) - Annelle Dupuy Desoto
2009
The Greatest (TV Series documentary)
as
Self - #100: 'You're a Friend of Mine'
- 100 Greatest One Hit Wonders of the 80's (2009) - Self - #100: 'You're a Friend of Mine'
2007
Blade Runner: Deleted and Alternate Scenes (Video documentary)
as
Pris
2007
Página 2 (TV Series)
as
Pris
- Episode #1.1 (2007) - Pris
2007
Hormigas blancas (TV Series)
as
Self
- Antonio Banderas (2007) - Self
2006
La imagen de tu vida (TV Series)
as
Self
- Episode #1.4 (2006) - Self (uncredited)
2006
¿De qué te ríes? (TV Movie)
as
Liz Kerner
2006
Boffo! Tinseltown's Bombs and Blockbusters (Documentary)
as
Madison / Ayla
2006
XX premios Goya (TV Special)
as
Liz Kerner (uncredited)
2005
Cinema mil (TV Series documentary)
as
Self
- Episode #1.1 (2005) - Self
2005
Stories of Lost Souls
as
Self (segment "Supermarket")
2004
The Ultimate Hollywood Blonde (TV Mini Series documentary)
as
Self
2003
How to Become Invisible: The Dawn of Digital Visual Effects (Video documentary short)
as
Self / Alice Monroe
1987
The 59th Annual Academy Awards (TV Special)
as
Ayla (uncredited)
References
Daryl Hannah Wikipedia
(Text) CC BY-SA