Darius A'Dunte Walker (born October 21, 1985, in Atlanta, Georgia) is a former American football running back who is a college football analyst for FOX in Los Angeles, CA. He worked as a college football analyst and sideline reporter for MountainWest Sports Network in 2011. He was signed by the Houston Texans in 2007. He played college football at Notre Dame.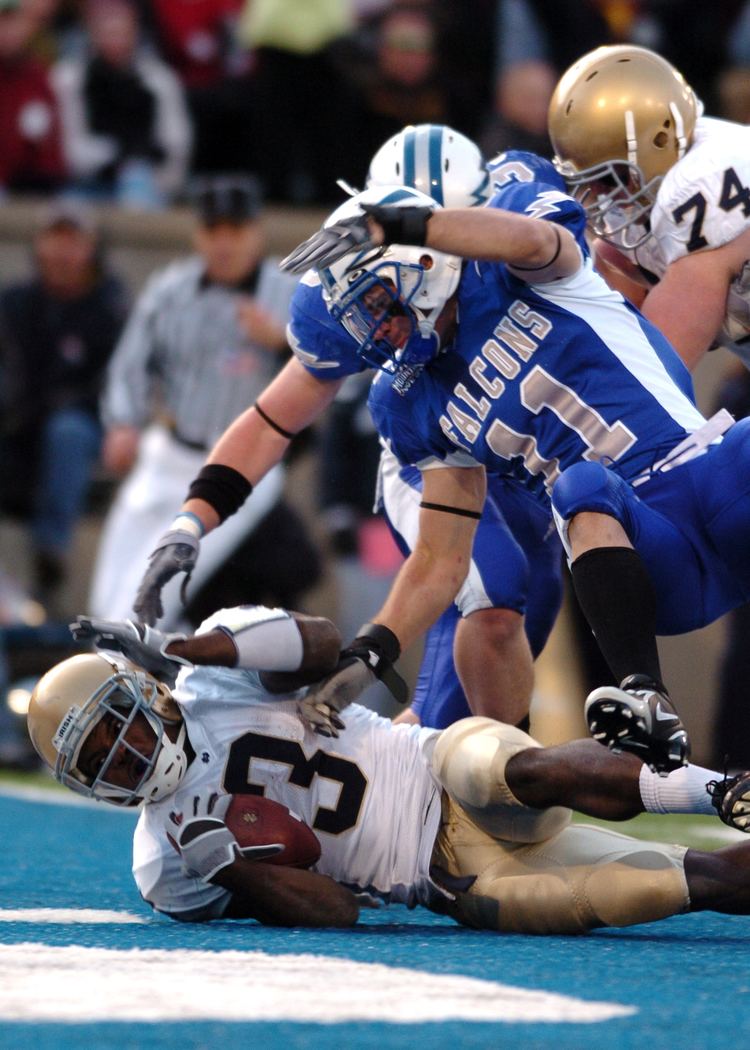 Walker has also been a member of the St. Louis Rams.
Walker attended Buford High School where he rushed for 5,676 rushing yards and 91 touchdowns and helped his team compile a four-year record of 58–2 and four straight state title game appearances, including three title game victories as part of a 45-game winning streak. In 2003, his senior year, he scored 46 touchdowns, breaking Herschel Walker's Georgia single-season record of 42. He was named the Gatorade Player of the Year in Georgia and selected as the Georgia prep player of the year for 2003 by the Atlanta Journal-Constitution.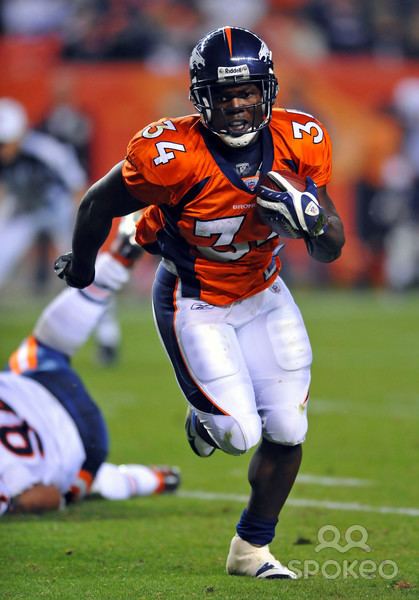 At Notre Dame, Walker owns the school record for most receptions in a season by a running back (56 in 2006) and most career receptions by a running back (109). He ranks fourth all-time at Notre Dame in rushing yards (3,249), third in all-time carries (693) and third in average yards per game over a career (90.3). He rushed for 100 yards in a game 15 times in his career and scored 26 touchdowns—23 rushing and three receiving. He led the Irish in rushing in all three seasons, becoming just the sixth player in school history to do so the first since Autry Denson (1995–1998). He recorded the sixth-best single-season rushing total in Notre Dame history as a junior when he gained a career-high 1,267 yards on 255 carries (5.0-yard average), scoring seven touchdowns. He became just the fourth Notre Dame running back in school history to eclipse 1,000 rushing yards in consecutive seasons, joining Vagas Ferguson, Allen Pinkett and Denson. He ran for 1,196 yards on 253 carries (4.7 avg) and nine touchdowns as a sophomore, opening the season with four rushing performances of 100 yards or more, the first player in Notre Dame history to do so. During his first season for the Irish, he set the freshman rushing record, gaining 786 yards on 185 carries (4.2 average), breaking a 30-year-old school record.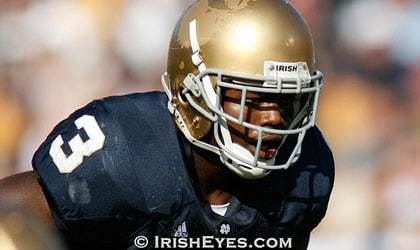 Walker's last game with the Irish came on January 3, 2007, in New Orleans, Louisiana at the Sugar Bowl. The Fighting Irish lost to the LSU Tigers 41–14, with Walker contributing 128 rushing and 30 receiving yards.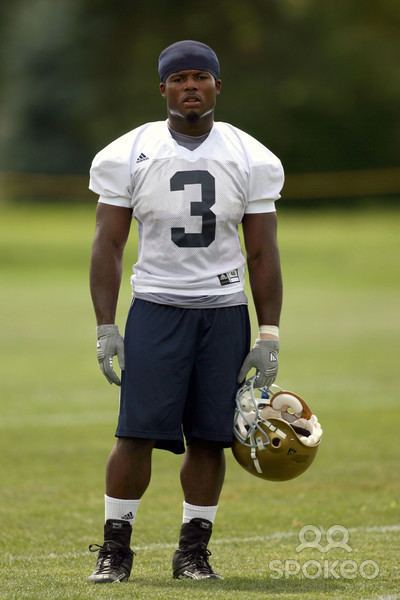 He announced he would leave Notre Dame for the NFL in a press conference a week after the Sugar Bowl. Walker attended the University of Houston in 2008, but did not play football for the Cougars. In 2009 Walker returned to the University of Notre Dame to finish his degree.
Shortly after the 2007 NFL Draft, Walker signed with the Houston Texans.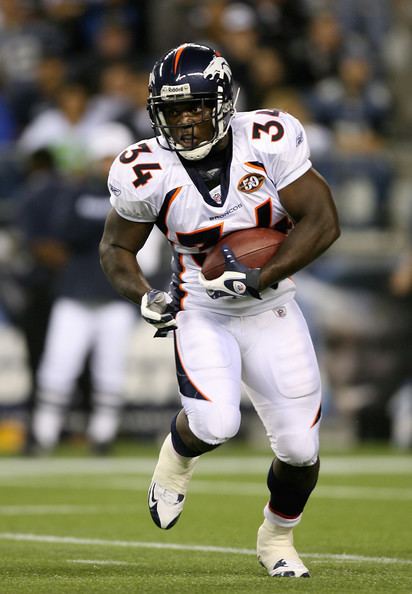 In Week 14, Walker led the team with 16 carries for 46 yards and finishing second on the team with six receptions for 35 yards against Tampa Bay.
Walker resigned with the Houston Texans on November 25, 2008, when the team placed Ahman Green on the reserve/injured list.
On May 7, 2009, Walker signed a two-year contract with the Denver Broncos.
He signed with the Dallas Cowboys on December 15, 2009, for $250,000 on a one-year deal.