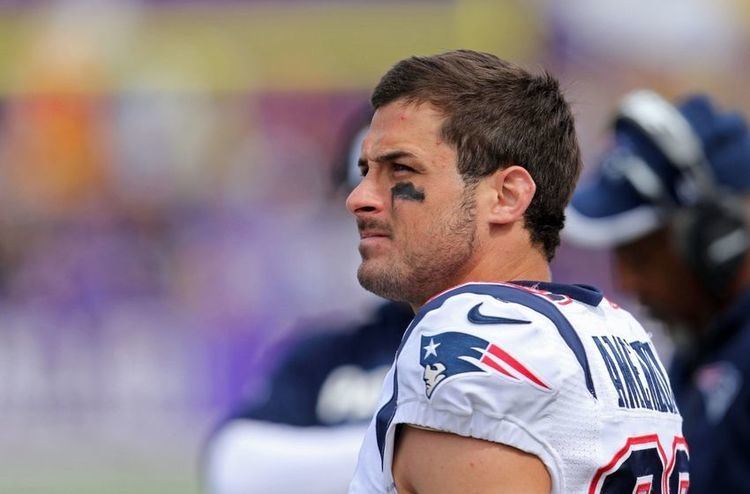 Amendola attended The Woodlands High School in The Woodlands, Texas, a suburb of Houston, playing football under coach Weldon Willig. He completed his high school career by leading his team to its first-ever Texas state championship game. Although they lost the championship to North Shore High School, Amendola finished his senior season with 1,045 receiving yards, 129 rushing yards, and 8 touchdowns.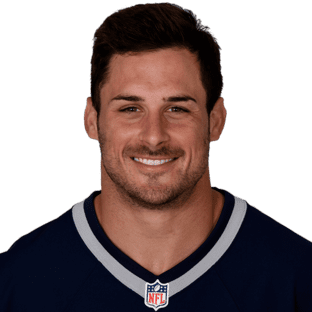 Amendola finished his college career at Texas Tech with 204 receptions for 2,246 yards and 15 touchdowns. He also returned 116 punts for 1,283 yards and one touchdown, giving him an average of 11.06 yards per return, which ranks Amendola third all-time in school history in punt returns and yardage, behind only Wes Welker and Tyrone Thurman. Amendola's best year was his senior year, in which he was overshadowed by teammate Michael Crabtree, but still recorded 109 catches for 1,245 yards and 6 touchdowns.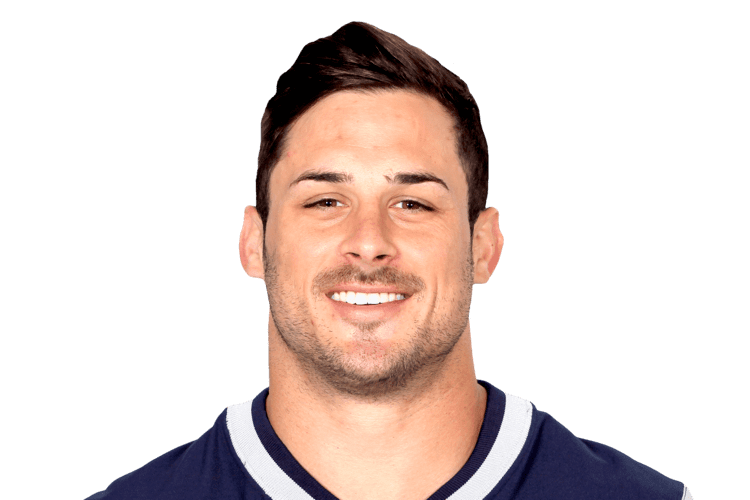 In his freshman 2004 season, Amendola saw limited duty on offense but was Tech's leading punt returner. He was named to the All-Big 12 first team as punt return specialist. He also caught 13 passes during the season, including one touchdown pass during the 2004 game against Baylor.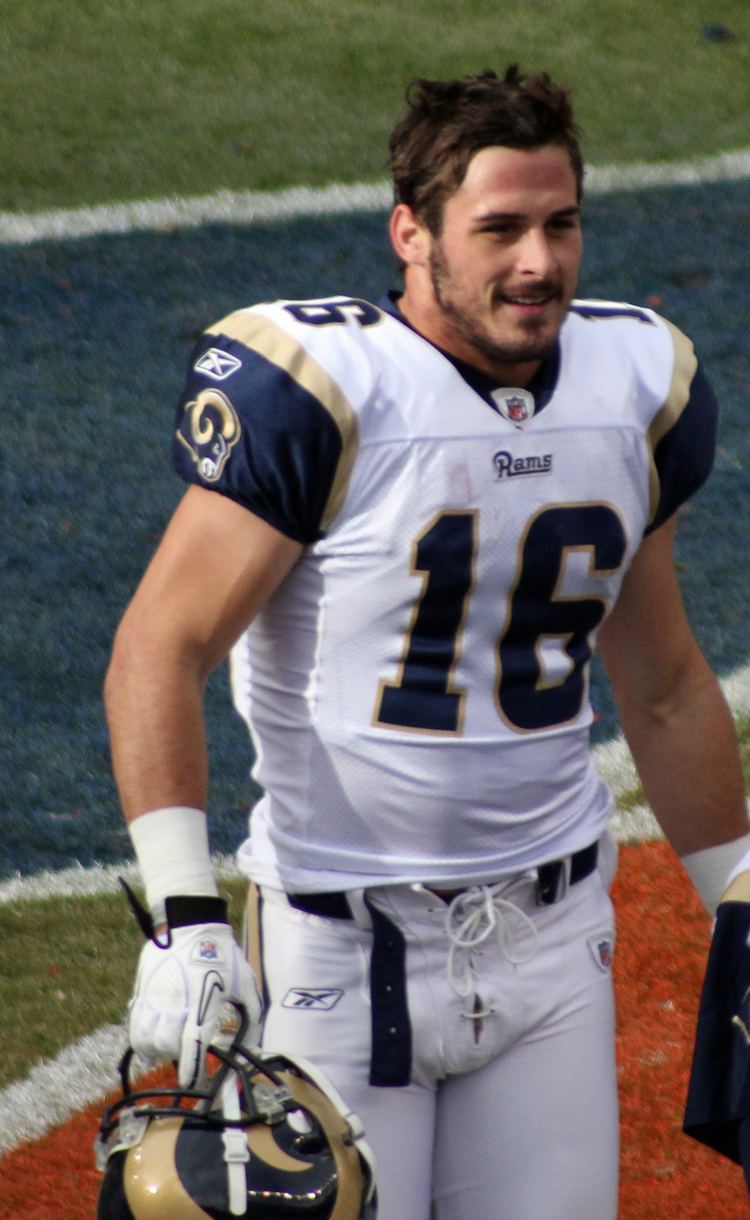 During the 2005 season, Amendola made two memorable plays that led to Red Raider victories. The first was late in the 2005 game against Oklahoma. Tech was trailing and on fourth down, a Cody Hodges pass attempt was tipped, and Amendola made a leaping catch in traffic. He was tackled immediately and appeared to have been stopped just short of a first down. However, the spot was reviewed by the replay officials and the final spot of the ball resulted in a first down. The drive was kept alive and resulted in yet another disputed call—Taurean Henderson's stretch over the goal line on the final play of regulation, which gave the Red Raiders the victory over the Sooners.
Another game-changing play came when Amendola recovered the fumble from an intercepted pass during the final drive of the 2005 game against Nebraska. Tech needed a touchdown to win. Tech quarterback Cody Hodges's pass was tipped and intercepted. Instead of taking a knee to seal the victory, the Nebraska defender decided to run with the ball and had it stripped. Amendola dove for the loose ball and recovered it. Tech retained possession, resulting in a game-winning touchdown pass from Hodges to Joel Filani on fourth down with under 30 seconds remaining.
Amendola majored in Communication Studies while at Texas Tech, but left early to train for the NFL Combine.
Amendola has drawn numerous comparisons to former Tech receiver Wes Welker, whose NFL career included stints with the Miami Dolphins, the New England Patriots, and the Denver Broncos, as the two have similar builds (Welker is 5'9", 185 lb, while Amendola is 5'11", 183 lb), and played the same positions at Tech (slot receiver and punt returner).
Amendola signed as an undrafted free agent with the Dallas Cowboys on April 27, 2008. His attempt to make it to the NFL was featured on the HBO special Hard Knocks. Amendola was cut by the Cowboys on August 30 and re-signed to the practice squad after clearing waivers. He spent the entire 2008 regular season on the team's practice squad.
After his contract expired with the Cowboys, Amendola was signed to the practice squad of the Philadelphia Eagles on January 6, 2009. Following the season, Amendola was re-signed to a future contract on January 19, 2009. He was waived during final cuts on September 5, 2009. He was re-signed to their practice squad on September 6, 2009.
Amendola was signed off the Eagles' practice squad by the St. Louis Rams on September 22, 2009. In 2009, he caught 43 passes for 326 yards and one touchdown as a slot receiver. He returned 66 kicks for 1,618 yards and 31 punts returns for 360 yards. He started in six games in 2010, an increase from his two starts in 2009. In 2010, Amendola led the NFL in all-purpose yards with 2,364.
In 2011, he sustained an upper-arm injury that resulted in him missing the remaining 15 games of the season after he underwent season-ending triceps surgery to repair the damage.
On September 16, 2012, Amendola had 12 catches in the first half in a Week 2 game against the Washington Redskins that tied the record for most catches in a half set by Reggie Wayne in 2007.
On October 6, 2012, Amendola suffered a dislocated clavicle. In a rare case, instead of popping out, the clavicle popped in and came millimeters from puncturing his trachea and aorta, which could have killed him. Rams' medical staff called around the league for information but no teams had ever had players suffering a similar injury. Amendola was anesthetized before popping the clavicle back into place. Due to the unusual nature of the injury the Rams were not certain when Amendola would return, but he was able to recover after just three weeks and recorded 11 catches for 102 yards in a hard-fought tie with the San Francisco 49ers.
Amendola joined Mark Chapman and Mike Carlson for the BBC's coverage of Super Bowl XLVI on February 5, 2012.
On March 13, 2013, just hours after New England Patriots slot receiver Wes Welker signed with the Denver Broncos, the Patriots announced the signing of Amendola. Amendola received a five-year contract for $28.5 million, with $10 million of that money guaranteed. According to Patriots Insider Tom E. Curran of CSN New England, Amendola actually signed with the Patriots before Welker signed with the Broncos.
In the aftermath of the 2013 Boston Marathon bombings, Amendola pledged on his Twitter feed to donate to a recovery fund $100 for every pass he catches during the 2013 season, and $200 for every dropped pass. Patriots defensive back Devin McCourty, citing Amendola, made a similar pledge ($100 per tackle, and $200 per interception).
In his Week 1 debut with New England, Amendola suffered a groin injury in the first half. He then returned after halftime to finish the game with 10 catches for 104 yards. Three of his catches were on crucial 3rd downs including two on the game-winning drive.
Amendola became the 50th receiver all time to catch a touchdown pass from Tom Brady when he caught a touchdown in the first quarter of a game against the Pittsburgh Steelers on November 3, 2013.
Despite high expectations for the 2013 season, Amendola finished the year with 54 catches for 633 yards and 2 touchdowns, second to Julian Edelman.
In the 2014 season, Amendola only caught 27 passes for 200 yards and 1 touchdown. However, he had a solid game against the Baltimore Ravens in the Divisional Round of that year's playoffs, catching 5 passes for 81 yards and 2 touchdowns, including a 51-yard score thrown by fellow wide receiver Julian Edelman on a screen pass. The Patriots would defeat the Ravens 35–31. In the AFC Championship game, Amendola only recorded 1 catch for 8 yards in a 45–7 victory against the Indianapolis Colts. In Super Bowl XLIX, Amendola recorded five catches for 48 yards and a touchdown in a 28–24 victory against the Seattle Seahawks.
On September 27, 2015, in a Week 3 game against the Jacksonville Jaguars, Amendola caught Tom Brady's 400th career touchdown pass, making Brady the fourth quarterback in history to reach that mark. He had one of his biggest games as a Patriot on October 25 against the New York Jets, hauling in 8 catches for 86 yards and a touchdown in New England's 30–23 victory.
On November 15, 2015, Amendola returned a kickoff 82 yards, and would have had a touchdown if he hadn't been tripped by his own teammate, Duron Harmon, on the 6-yard line. The next week, in a 20–13 win over the Buffalo Bills, Amendola racked up 9 catches for 117 yards before leaving with a knee injury. The injury was later reported to be a sprain, putting Amendola's availability on a week-to-week basis. He returned on December 6 in a 35–28 loss to the Philadelphia Eagles, catching 7 passes for 62 yards and a touchdown and completing a pass for 36 yards. On January 22, 2016, Amendola was fined $23,152 by the NFL for an illegal block on Kansas City Chiefs punt returner Jamell Fleming during the AFC Divisional playoff game.
In Week 2, Amendola caught four passes for 48 yards and two touchdowns from Jimmy Garoppolo in a 31–24 win over the Miami Dolphins. In Week 13 against the Rams, he suffered a high ankle sprain that sidelined him for the rest of the regular season, but he returned for the playoffs. The Patriots reached Super Bowl LI, where Amendola had eight catches for 78 yards in the Patriots' historic 34–28 overtime comeback victory over the Atlanta Falcons. Amendola scored the Patriots' first touchdown of the fourth quarter to narrow what had been a 25-point Falcons lead down to 28–18 and a two-point conversion with less than a minute to go to tie the game at 28–28. His Super Bowl LI touchdown was his second Super Bowl receiving touchdown. He became only the 27th player in NFL history to have at least two receiving touchdowns in the Super Bowl. Amendola finished the season with 23 receptions on 29 targets for 243 yards and four touchdowns in 2016. His 79.3% catch rate was the best of his career.
Amendola is half-Italian (through his father) and half-Irish (through his mother). Both of his parents are from Boston. As of May 2016, Amendola is dating Miss Universe 2012 Olivia Culpo.
In July 2017, Amendola signed a contract to be represented by Ford Models, making him the first NFL player the agency has signed.