Education

The Royal Conservatoire of Scotland

Awards

British Academy Television Award for Best Actress

Movies and TV shows




Similar People
Daniela nardini and family
Daniela Nardini (born 26 April 1968, Largs) is a Scottish actress of Italian ancestry, who played Anna Forbes in the BBC Two television series This Life. The role earned her a BAFTA Best Actress award in 1998 and also earned her a Scottish BAFTA. She won a second Scottish BAFTA in 2009 for her role in Annie Griffin's New Town.
Contents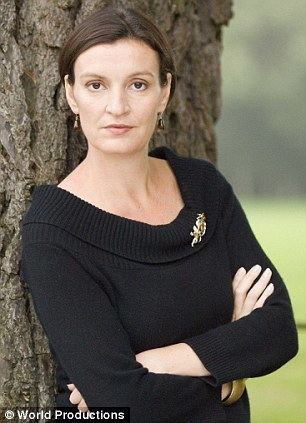 Daniela Nardini and Julian Rhind-Tutt in Reckless (1997—98) Secrets
Early life
Nardini was educated at Largs Academy school, then trained as an actress at the Royal Scottish Academy of Music and Drama in Glasgow. Her parents managed Nardini's, an ice cream parlour and restaurant in Largs. This was mentioned on the popular BBC lexicographical programme Balderdash & Piffle. Daniela spoke about her family in the context of the mysterious history of the 99 Flake ice cream.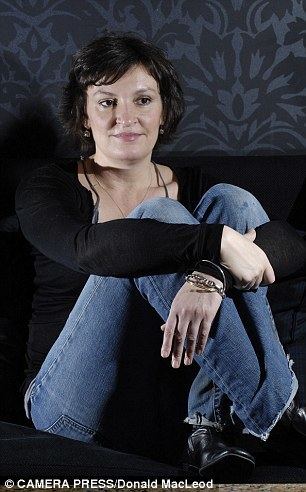 When she was 16, her elder brother was killed in a car accident. She was on the point of giving up acting and training to become a drama teacher when she was offered the part of Anna in This Life.
Career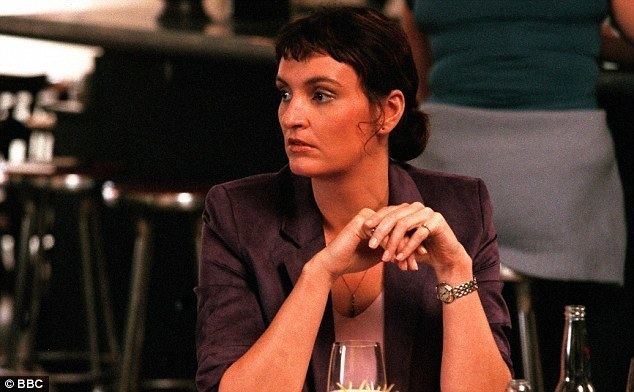 She played ruthless estate agent, Meredith McIlvanney, in the Annie Griffin comedy-drama New Town, shown on BBC Four in February 2009, for which she won a Scottish BAFTA. Other television appearances include Reckless (1997); Big Women (1998); Undercover Heart (1998); Love in the 21st Century (1999); Tube Tales (1999); Rough Treatment (2000); Sirens (2002); Outside the Rules (2002) and Quite Ugly One Morning (2004).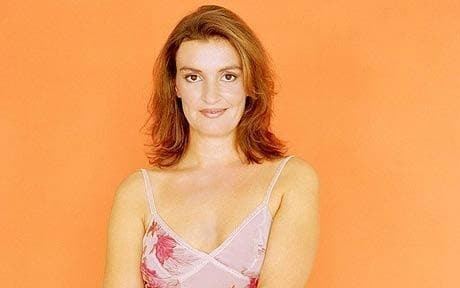 She appeared as Lady Huntly in the four-hour BBC epic Gunpowder, Treason & Plot in 2004, and played a shopaholic in Shiny, Shiny Bright New Hole in My Heart, again for the BBC, in 2006. Also in 2006, she reprised the role of Anna Forbes for the 10th anniversary reunion episode of This Life (This Life +10), which was shown on BBC Two in January 2007, and in November 2007, she read a story for Junior Jackanory on CBeebies. She appeared in an episode of the Inspector Morse spin-off series Lewis in 2008.
She has appeared in several films, including Elephant Juice (1999), written by This Life creator Amy Jenkins; Cargo (2004), and Festival (2005), a film comedy about the Edinburgh Festival. Although the film was not well received by critics and performed poorly at the box office, it was nominated for six Scottish BAFTAs. She also has extensive stage experience including the lead role in David McVicar's production of Camille at the Lyric, Hammersmith in 2003; Top Girls at the Citizens Theatre, Glasgow (2004) and Cue Deadly at the Riverside Studios (2004). In 2005, Nardini appeared in the title role in Etta Jenks at the Finborough Theatre, London. Between July and October 2009, she appeared in A Streetcar Named Desire at the Donmar Warehouse in London.
In 2007 Nardini played Servalan in B7 Productions Blake's 7 Audio adventures.
In Late November 2012, Daniela Nardini joined the cast of BBC One's award-winning drama Waterloo Road for the third instalment of its eighth series, filming on location in Greenock, Scotland. Daniela's character, Esther Fairclough, is a passionate, driven but maverick science teacher who has an unconventional approach to inspiring her pupils. Daniela says: "Esther is mildly dangerous with the potential to get more so. She is passionate about her cause but unfortunately doesn't know how to encourage and promote her views without getting carried away."
Nardini plays Chris Guthrie's mother in the 2015 film of Sunset Song.
Personal life
Nardini currently lives in Glasgow with her partner, Ivan Stein, a former civil servant-turned-chef, and their daughter. She had previously lived in Notting Hill in London, but moved back to Scotland after the birth of her daughter.
Filmography
Actress
2019
Duck Daze (Short)
as
Johnina
2018
The Party's Just Beginning
2015
Sunset Song
as
Jena Guthrie
2014
Bob Servant (TV Mini Series)
as
Megan
- The Wedding (2014) - Megan
- Court (2014) - Megan
- The Van (2014) - Megan
2013
The Crash (TV Series)
as
Susanna Grew
- Episode #1.2 (2013) - Susanna Grew
- Episode #1.1 (2013) - Susanna Grew
2013
Two Doors Down (TV Movie)
as
Caroline
2013
The Rinsing (Short)
as
Dee
2013
Rubenesque (TV Movie)
as
Bethann
2013
Sunshine on Leith
as
Chef
2013
Waterloo Road (TV Series)
as
Esther Fairclough
- Journey's End (2013) - Esther Fairclough
- Sugar Mummy (2013) - Esther Fairclough
- Revenge (2013) - Esther Fairclough
- Love Hurts (2013) - Esther Fairclough
2012
Little Crackers (TV Series)
as
Mother
- Dylan Moran's Little Cracker: The Awkward Age (2012) - Mother
2011
The Fades (TV Mini Series)
as
Helen
- Pilot (2011) - Helen
- Episode #1.3 (2011) - Helen
- Episode #1.2 (2011) - Helen
- Episode #1.1 (2011) - Helen
2011
Vera (TV Series)
as
Anne Preece
- The Crow Trap (2011) - Anne Preece
2009
Purves + Pekkala (TV Movie)
as
Meredith McIlvanney
2008
Inspector Lewis (TV Series)
as
Magda Donnelly
- The Great and the Good (2008) - Magda Donnelly
2007
This Life + 10 (TV Movie)
as
Anna Forbes
2006
Shiny Shiny Bright New Hole in My Heart (TV Movie)
as
Maya
2005
If... (TV Series)
- If- The Toxic Timebomb Goes Off (2005)
2004
Quite Ugly One Morning (TV Movie)
as
Sara Slaughter
2004
Jack Brown and the Curse of the Crown
as
Stephenie St Claire
2004
Gunpowder, Treason & Plot (TV Movie)
as
Lady Huntly
2002
Sirens (TV Movie)
as
DC Jay Pearson
2002
Outside the Rules (TV Series)
as
Natalie Vine
2001
Table 12 (TV Series)
as
Eve
- Settling Up (2001) - Eve
2000
Rough Treatment (TV Movie)
as
Eve Turner
2000
Hands Up! (Short)
as
Woman
1999
Tube Tales
as
Heroine (segment "Mouth")
1999
Love in the 21st Century (TV Series)
as
Ellie
- Commitment (1999) - Ellie
1998
Undercover Heart (TV Mini Series)
as
Lois Howarth
- Episode #1.6 (1998) - Lois Howarth
- Episode #1.5 (1998) - Lois Howarth
- Episode #1.4 (1998) - Lois Howarth
- Episode #1.3 (1998) - Lois Howarth
- Episode #1.2 (1998) - Lois Howarth
- Episode #1.1 (1998) - Lois Howarth
1998
Big Women (TV Mini Series)
as
Layla
- Well, I'm Sorry (1998) - Layla
- Saffron's Search (1998) - Layla
- A Nest of Randy Vipers (1998) - Layla
- Will You, Won't You (1998) - Layla
1996
This Life (TV Series)
as
Anna Forbes
- Apocalypse Wow! (1997) - Anna Forbes
- Secrets and Wives (1997) - Anna Forbes
- Milly Liar (1997) - Anna Forbes
- Diet Hard (1997) - Anna Forbes
- The Secret of My Excess (1997) - Anna Forbes
- One Bedding and a Funeral (1997) - Anna Forbes
- From Here to Maternity (1997) - Anna Forbes
- Who's That Girl? (1997) - Anna Forbes
- Wish You Were Queer (1997) - Anna Forbes
- The Plumber Always Rings Twice (1997) - Anna Forbes
- She's Gotta Get It (1997) - Anna Forbes
- When the Dope Comes In (1997) - Anna Forbes
- Men Behaving Sadly (1997) - Anna Forbes
- Room with a Queue (1997) - Anna Forbes
- He's Leaving Home (1997) - Anna Forbes
- Unusual Suspect (1997) - Anna Forbes
- Small Town Boyo (1997) - Anna Forbes
- How to Get in Bed by Advertising (1997) - Anna Forbes
- The Bi Who Came in from the Cold (1997) - Anna Forbes
- Guess Who's Coming to Dinner? (1997) - Anna Forbes
- Last Tango in Southwark (1997) - Anna Forbes
- Let's Get It On (1996) - Anna Forbes
- Father Figure (1996) - Anna Forbes
- Just Sex (1996) - Anna Forbes
- Cheap Thrills (1996) - Anna Forbes
- Brief Encounter (1996) - Anna Forbes
- Family Outing (1996) - Anna Forbes
- Fantasy Football (1996) - Anna Forbes
- Sex, Lies and Muesli Yoghurt (1996) - Anna Forbes
- Living Dangerously (1996) - Anna Forbes
- Happy Families (1996) - Anna Forbes
- Coming Together (1996) - Anna Forbes
1996
The Sherman Plays (TV Series)
as
Fiona / Bev
- Flying Blind (1997) - Fiona
- Flying Blind (1996) - Bev
1997
Reckless (TV Mini Series)
as
Viv Reid / Vivien Reid
- Episode #1.6 (1997) - Viv Reid
- Episode #1.5 (1997) - Vivien Reid
- Episode #1.4 (1997) - Viv Reid
- Episode #1.3 (1997) - Viv Reid
- Episode #1.2 (1997) - Viv Reid
- Episode #1.1 (1997) - Viv Reid
1993
Doctor Finlay (TV Series)
as
Mary Calder
- Forbidden Fruit (1993) - Mary Calder
1993
Taggart (TV Series)
as
Liz's Detective
- Death Without Dishonour Part Three (1993) - Liz's Detective
- Death Without Dishonour Part Two (1993) - Liz's Detective
- Death Without Dishonour Part One (1993) - Liz's Detective (as Daniella Nardini)
1990
Your Cheatin' Heart (TV Mini Series)
as
Secretary
- Lay That Pistol Down, Babe (1990) - Secretary
1990
Take the High Road (TV Series)
as
Nurse Ford
- Episode #1.763 (1990) - Nurse Ford
- Episode #1.762 (1990) - Nurse Ford
Self
2020
Priest School (Documentary)
as
Self - Narrator
2016
Scotland's Treasures (TV Movie documentary)
as
Self (voice)
2015
Transsexual Stories (TV Special documentary)
as
Narrator
2014
Portrait Artist of the Year (TV Series)
as
Self - Sitter
- Gary Kemp, Daniela Nardini and Ashley Jensen (2014) - Self - Sitter
2013
The Big Fat Quiz of the 90s (TV Special)
as
Self
2008
The British Soap Awards 2008 (TV Special)
as
Self - Presenter
2007
Jackanory Junior (TV Series)
as
Self - Storyteller
- The Princess and the Unicorn (2007) - Self - Storyteller
2007
The 50 Greatest Television Dramas (TV Movie documentary)
as
Self
2006
Timeshift (TV Series documentary)
as
Self - Narrator
- The British Way of Death (2006) - Self - Narrator (voice)
2006
Balderdash & Piffle (TV Series documentary)
as
Self
- The N Words (2006) - Self
2004
From Bard to Verse (TV Series)
as
Self
2004
Bible Mysteries (TV Series)
as
Self - Narrator
- The Real Mary Magdalene (2004) - Self - Narrator
2003
Richard & Judy (TV Series)
as
Self
- Episode dated 25 March 2003 (2003) - Self
2001
Top Ten (TV Series documentary)
as
Self
- Sex Bombs (2001) - Self
2001
I Love the 1990s (TV Series documentary)
as
Self / Anna Forbes
- I Love 1996 (2001) - Self / Anna Forbes
2001
Better Sex (TV Series documentary)
as
Narrator (voice)
2001
Forbidden Pleasures (Documentary)
as
Narrator
Archive Footage
2012
The Big Fat Quiz of the 90s (TV Special)
as
Anna Forbes (uncredited)
2007
Screenwipe (TV Series documentary)
as
Anna Forbes
- Review of the Year 2007 (2007) - Anna Forbes (uncredited)
References
Daniela Nardini Wikipedia
(Text) CC BY-SA