Years active

1998–present




Siblings

Brodie MacPherson




Full Name

Daniel Donald MacPherson

Born

25 April 1980 (age 40) (

1980-04-25

)

Occupation

Actor, television presenter

Movies and TV shows




Similar People

Zoe Ventoura

, Luke Hemsworth, Beth Cordingly, Cheyenne Tozzi, Jemma Gawned




Profiles





Daniel macpherson in speedos 4
Daniel Donald MacPherson (born 25 April 1980) is an Australian actor and television presenter, best known for his roles as; Joel Samuels on Neighbours, PC Cameron Tait on British police drama The Bill, and Senior Detective Constable Simon Joyner in City Homicide. He has previously co-hosted Dancing with the Stars alongside Edwina Bartholomew and starred as Jack Keenan in Wild Boys (2011). Most recently, he was cast as Scott Murphy (ex-husband of Amelia Murphy in which they share a child) in the new tv serious APB (2017.)
Contents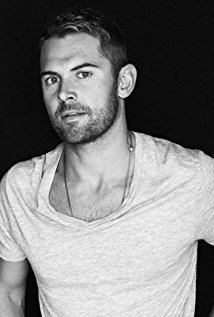 Why Daniel MacPherson loves playing Anton in Bad Mothers | Bad Mothers 2019
Early life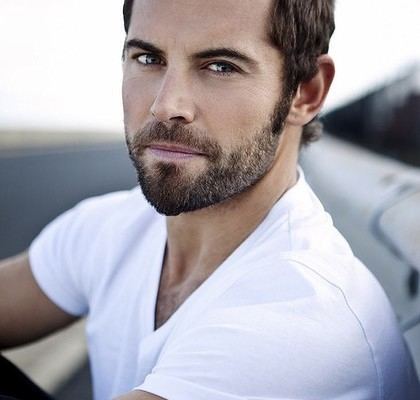 MacPherson grew up in Sydney's beachside suburb of Cronulla where he lists swimming, cycling, rugby, surfing, golf and watching the Cronulla Sharks, a rugby league football team, as his favourite pastimes. MacPherson went on to live in Melbourne for many years before relocating to Sunshine Beach, Queensland before returning to Sydney for work in 2010. He has been based in the USA since 2013.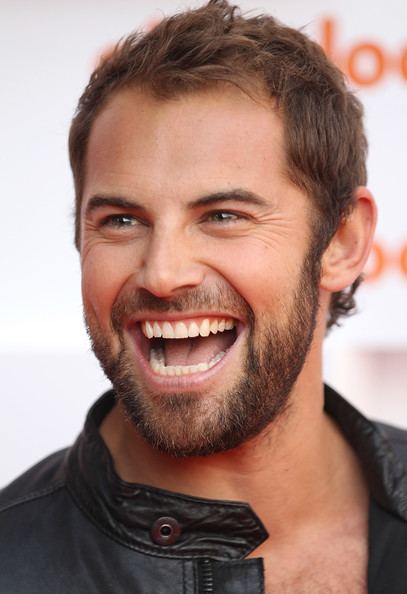 He was accepted into Mensa at the age of 10 and went on to attend the academically selective school Sydney Boys High School. An avid fitness advocate, MacPherson regularly competes in triathlons and marathons.
Career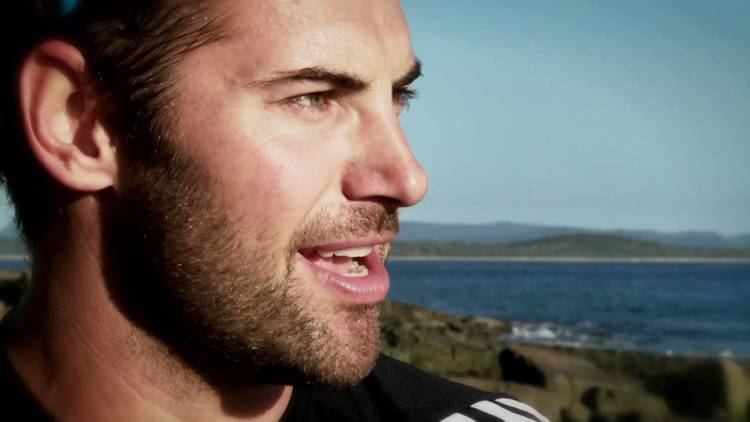 MacPherson was discovered while competing in the Kurnell triathlon in southern Sydney when he was 16. He soon landed the role of Joel Samuels in the soap opera Neighbours, starting in 1998. Soon after, MacPherson won a Logie Awards in 1999 for Most Popular New Talent. After leaving the soap in 2002, MacPherson travelled to the United Kingdom to star in a British production of the musical Godspell in which he alternated the lead roles of Jesus and Judas with English entertainer Jonathan Wilkes. During this time MacPherson resided in Notting Hill with close friend Robbie Williams. After completing the show, MacPherson was offered the role of PC Cameron Tait in the British drama The Bill, which he played from 2003 until late 2004. Upon leaving The Bill, he took a role playing Jesus opposite Edward Woodward as God in The Mysteries. This was a drama based on a medieval mystery play cycle in which every scene moved to a different part of Canterbury Cathedral.
In 2005, MacPherson returned to Australia to present the Australian version of The X Factor. MacPherson received very positive feedback, despite the series attracting low ratings. After the season had finished, reports stated that before one of the live shows MacPherson was accidentally knocked unconscious by a crew member. After regaining consciousness several minutes later, and being rushed to hospital, MacPherson went on to do the show that night despite being heavily concussed. He says he "remembers nothing at all" from that night's broadcast. This was undetected by the public. The following year, MacPherson hosted a three-part series called Killer Sharks on Australia's Network Ten in February 2006. In late 2006, he appeared in a British/Australian production entitled Tripping Over. The show appeared on Channel 5 in the United Kingdom and Network Ten in Australia. Tripping Over featured MacPherson's ex-Neighbours co-star Brooke Satchwell. Tripping Over received numerous positive reviews and the show was a hit with Australian critics; however due to funding issues it was not picked up for a second season.
In October 2007, MacPherson left Network Ten after taking a role on the Seven Network's City Homicide. The show became the number one Australian Drama between 2007 and 2008. MacPherson left City Homicide during the fourth season. On 3 August 2008, the Seven Network announced that MacPherson would be taking over the hosting role on Dancing with the Stars, after former host Daryl Somers resigned at the end of 2007. This was his first live hosting gig since The X Factor in 2005. On 17 May 2010, MacPherson guest co-hosted The Morning Show alongside Kylie Gillies, while regular male presenter Larry Emdur was on holidays. Macpherson hosted the Seven Network series, Beat the Star, a local version of the British and German television series for one season before the show was cancelled.
In 2011, MacPherson returned to hosting season 11 of Dancing with the Stars in the first half of the year, before filming a new "Australian Western" style show, called Wild Boys based around Bushrangers. MacPherson played the lead role and the show's protagonist, Jack Keenan and starred alongside Zoe Ventoura. Wild Boys premiered to strong ratings of 1.67 million viewers. This was not to last, and in November 2011, the Seven Network chose not to make a second season of the show. In 2013 MacPherson played the lead role of 'Whit' in Shane Abbess's sci fi feature film 'Infini'. Macpherson's performance in the lead role was universally praised for its intensity. MacPherson and Abbess re-united in 2015 for another science fiction film 'SFV1', with MacPherson starring alongside US actor Kellan Lutz. In February 2015, it was announced that MacPherson had landed the role of Arion in MTV's upcoming fantasy drama series The Shannara Chronicles. MacPherson appeared in a documentary special celebrating Neighbours' 30th anniversary titled Neighbours 30th: The Stars Reunite, which aired in Australia and the UK in March 2015. In 2014, MacPherson resigned from Dancing with the Stars to focus on his film career; his replacement was comedian Shane Bourne.
In 2016, MacPherson was a fill-in co-host on The Project with Carrie Bickmore.
Other projects
MacPherson starred in the pantomime Jack and the Beanstalk in 1999 at The Victoria Theatre in Halifax. He also starred in two pantomimes at the Marlowe Theatre in Canterbury alongside Paul Hendy and Leila Birch, Cinderella in 2000 and Aladdin in 2001.
In 2006, MacPherson co-hosted the Sydney New Year's Eve 2006-07 telecast alongside Big Brother host Gretel Killeen. The telecast caused much controversy after former Big Brother 2004 housemates Ryan Fitzgerald and Bree Amer appeared to be drunk throughout their segments of the evening. Notably, MacPherson received much praise for being a "complete professional" and left with his reputation unscathed.
MacPherson competes in World Triathlon Corporation (WTC) and Ironman 70.3. He competed in Ironman Australia at Port Macquarie where he missed out on qualifying for the Ironman World Championship in Hawaii by only one spot. His swim time of 49:30 in Ironman New Zealand 2008 was the fastest in his age group. His fastest Ironman remains 9-hour and 42 minutes in Port Macquarie in 2007.
In April 2009, MacPherson completed the China Ironman in Haikou. He completed the race in 11 hours and one minute, after a 3.8 km swim, 180 km bike ride and 42 km run in 45C heat. He came first in his 25–29 age group, qualifying him for the Hawaiian Ironman in October. MacPherson competed in the Hawaiian Ironman in 2009, finishing in 10 hours and 32 minutes. Macpherson has twice qualified for the Ironman 70.3 world championships, in 2013 and 2014.
Personal life
He began dating his Wild Boys co-star Zoe Ventoura in 2011. They became engaged in December 2014, and married on the Sunshine Coast, Queensland in November 2015.
Filmography
Actor
-
The Beast in Me (pre-production)
as
Patton
2024
Land of Bad (completed)
2021
Foundation (TV Series)
as
Hugo
- Long Ago, Not Far Away (2023) - Hugo
- The Sighted and the Seen (2023) - Hugo
- The Leap (2021) - Hugo
- The First Crisis (2021) - Hugo
- The Missing Piece (2021) - Hugo
- Mysteries and Martyrs (2021) - Hugo
- Death and the Maiden (2021) - Hugo
- Upon Awakening (2021) - Hugo
- Barbarians at the Gate (2021) - Hugo
- The Mathematician's Ghost (2021) - Hugo
2022
Hopeful Romantic (Short)
2022
Poker Face
as
Sam McIntyre
1998
Neighbours (TV Series)
as
Joel Samuels
2017
Strike Back (TV Series)
as
Sgt. Samuel Wyatt
- Vendetta: Part 10 (2020) - Sgt. Samuel Wyatt
- Vendetta: Part 9 (2020) - Sgt. Samuel Wyatt
- Vendetta: Part 8 (2020) - Sgt. Samuel Wyatt
- Vendetta: Part 7 (2020) - Sgt. Samuel Wyatt
- Vendetta: Part 6 (2020) - Sgt. Samuel Wyatt
- Vendetta: Part 5 (2020) - Sgt. Samuel Wyatt
- Vendetta: Part 4 (2020) - Sgt. Samuel Wyatt
- Vendetta: Part 3 (2020) - Sgt. Samuel Wyatt
- Vendetta: Part 2 (2020) - Sgt. Samuel Wyatt
- Vendetta: Part 1 (2020) - Sgt. Samuel Wyatt
- Revolution: Part 10 (2019) - Sgt. Samuel Wyatt
- Revolution: Part 9 (2019) - Sgt. Samuel Wyatt
- Revolution: Part 8 (2019) - Sgt. Samuel Wyatt
- Revolution: Part 7 (2019) - Sgt. Samuel Wyatt
- Revolution: Part 6 (2019) - Sgt. Samuel Wyatt
- Revolution: Part 5 (2019) - Sgt. Samuel Wyatt
- Revolution: Part 4 (2019) - Sgt. Samuel Wyatt
- Revolution: Part 3 (2019) - Sgt. Samuel Wyatt
- Revolution: Part 2 (2019) - Sgt. Samuel Wyatt
- Revolution: Part 1 (2019) - Sgt. Samuel Wyatt
- Retribution: Part 10 (2018) - Sgt. Samuel Wyatt
- Retribution: Part 9 (2018) - Sgt. Samuel Wyatt
- Retribution: Part 8 (2018) - Sgt. Samuel Wyatt
- Retribution: Part 7 (2018) - Sgt. Samuel Wyatt
- Retribution: Part 6 (2018) - Sgt. Samuel Wyatt
- Retribution: Part 5 (2017) - Sgt. Samuel Wyatt
- Retribution: Part 4 (2017) - Sgt. Samuel Wyatt
- Retribution: Part 3 (2017) - Sgt. Samuel Wyatt
- Retribution: Part 2 (2017) - Sgt. Samuel Wyatt
- Retribution: Part 1 (2017) - Sgt. Samuel Wyatt
2019
Bad Mothers (TV Mini Series)
as
Anton
- Episode #1.8 (2019) - Anton
- Episode #1.7 (2019) - Anton
- Episode #1.6 (2019) - Anton
- Episode #1.5 (2019) - Anton
- Episode #1.4 (2019) - Anton
- Episode #1.3 (2019) - Anton
- Episode #1.2 (2019) - Anton
- Episode #1.1 (2019) - Anton
2018
A Wrinkle in Time
as
Calvin's Father
2017
Generational Sins
as
Drew Caldwell
2017
APB (TV Series)
as
Scott Murphy
- Ricochet (2017) - Scott Murphy
- Above & Beyond (2017) - Scott Murphy
- Signal Loss (2017) - Scott Murphy
- Personal Matters (2017) - Scott Murphy
- Hard Reset (2017) - Scott Murphy
2016
The Osiris Child
as
Lt. Kane Sommerville
2016
The Shannara Chronicles (TV Series)
as
Arion Elessedil
- Ellcrys (2016) - Arion Elessedil
- Breakline (2016) - Arion Elessedil
- Pykon (2016) - Arion Elessedil
- Reaper (2016) - Arion Elessedil
- Changeling (2016) - Arion Elessedil
- Fury (2016) - Arion Elessedil
- Chosen: Part 2 (2016) - Arion Elessedil
- Chosen: Part 1 (2016) - Arion Elessedil
2015
Infini
as
Whit Carmichael
2014
The Unstoppable Billy Greenwood (Short)
2011
Wild Boys (TV Series)
as
Jack Keenan
- Episode #1.10 (2011) - Jack Keenan
- Episode #1.9 (2011) - Jack Keenan
- Episode #1.8 (2011) - Jack Keenan
- Episode #1.7 (2011) - Jack Keenan
- Episode #1.6 (2011) - Jack Keenan
- Episode #1.5 (2011) - Jack Keenan
- Episode #1.4 (2011) - Jack Keenan
- Episode #1.3 (2011) - Jack Keenan
- Episode #1.2 (2011) - Jack Keenan
- Episode #1.1 (2011) - Jack Keenan
2006
City Homicide (TV Series)
as
Simon Joyner
- Good Cop, Bad Cop (2010) - Simon Joyner
- Aussie! Aussie! Aussie! (2010) - Simon Joyner
- Whistleblower (2009) - Simon Joyner
- In Wolf's Clothing (2009) - Simon Joyner
- Big Bang Theory (2009) - Simon Joyner
- Dead Weight (2009) - Simon Joyner
- Mission Statement (2009) - Simon Joyner (credit only)
- Smokescreen (2009) - Simon Joyner (credit only)
- Baker's Dozen (2009) - Simon Joyner
- Hot House (2009) - Simon Joyner
- Blood Trail (2009) - Simon Joyner
- Diggers (2009) - Simon Joyner
- Time of Your Life (2009) - Simon Joyner
- Little Big Man (2009) - Simon Joyner
- The Confession (2009) - Simon Joyner
- Thai Take Away (2009) - Simon Joyner
- The First Stone (2009) - Simon Joyner
- Chop Shop (2009) - Simon Joyner
- The Money Shot (2009) - Simon Joyner
- Meet and Greet (2009) - Simon Joyner
- Life and Death (2009) - Simon Joyner
- Rage (2009) - Simon Joyner
- The Cutting Edge (2009) - Simon Joyner
- House of Horrors (2009) - Simon Joyner
- A Green Light (2009) - Simon Joyner
- The Forgotten (2009) - Simon Joyner
- Stolen Sweets (2009) - Simon Joyner
- Junkie (2009) - Simon Joyner
- Jane Doe (2008) - Simon Joyner
- Jury Duty (2008) - Simon Joyner
- Spoils of War (2008) - Simon Joyner
- Oh Lucky Man (2008) - Simon Joyner
- Examination Day (2008) - Simon Joyner
- Never to Be Released (2008) - Simon Joyner
- Life After Death (2008) - Simon Joyner
- Golden (2008) - Simon Joyner
- Reward (2008) - Simon Joyner
- Guilty as Charged (2008) - Simon Joyner
- Taniwha (2008) - Simon Joyner
- In House (2008) - Simon Joyner
- Somersaulting Dogs (2008) - Simon Joyner
- Thicker Than Water (2008) - Simon Joyner
- Raising the Dead (2007) - Simon Joyner
- Rostered Day Off (2007) - Simon Joyner
- Cut and Dried (2007) - Simon Joyner
- Serious Men (2007) - Simon Joyner
- The Promised Land (2007) - Simon Joyner
- Family Planning (2007) - Simon Joyner
- Victims of Crime (2007) - Simon Joyner
- Baby Love (2007) - Simon Joyner
- Envelope Day (2007) - Simon Joyner
- The Ripe Fruits in the Garden (2007) - Simon Joyner
- The Return (2007) - Simon Joyner
- Lie Down with Dogs (2007) - Simon Joyner
- In the Hands of Giants: Part 2 (2007) - Simon Joyner
- In the Hands of Giants: Part 1 (2006) - Simon Joyner
2006
Tripping Over (TV Mini Series)
as
Ned
- Episode #1.6 (2006) - Ned
- Episode #1.5 (2006) - Ned
- Episode #1.4 (2006) - Ned
- Episode #1.3 (2006) - Ned
- Episode #1.2 (2006) - Ned
- Episode #1.1 (2006) - Ned
2006
BlackJack: Dead Memory (TV Movie)
as
Craig
2003
The Bill (TV Series)
as
PC Cameron Tait
- The Rapture (2004) - PC Cameron Tait
- Blind Detection (2004) - PC Cameron Tait
- Jigsaw Puzzle (2004) - PC Cameron Tait
- Puppywalking (2004) - PC Cameron Tait
- The Start of a Problem (2004) - PC Cameron Tait
- Insensitivity: Part 2 (2004) - PC Cameron Tait
- Insensitivity: Part 1 (2004) - PC Cameron Tait
- Twisting the Truth (2004) - PC Cameron Tait
- The Tunnel: Part 2 (2004) - PC Cameron Tait
- The Tunnel: Part 1 (2004) - PC Cameron Tait
- Game Over (2004) - PC Cameron Tait
- Robbery, Act II (2004) - PC Cameron Tait
- Rogue Tourist (2004) - PC Cameron Tait
- The Cautious Approach (2004) - PC Cameron Tait
- A Time and a Place: Part 2 (2004) - PC Cameron Tait
- A Time and a Place: Part 1 (2004) - PC Cameron Tait
- Needing a Friend (2004) - PC Cameron Tait
- Settle the Score (2004) - PC Cameron Tait
- Smoking Gun: Part 2 (2004) - PC Cameron Tait
- Smoking Gun: Part 1 (2004) - PC Cameron Tait
- Crocodile Tears (2004) - PC Cameron Tait
- Drive on By: Part 2 (2004) - PC Cameron Tait
- Drive on By: Part 1 (2004) - PC Cameron Tait
- New Year's Resolutions (2004) - PC Cameron Tait
- Heartstrings (2004) - PC Cameron Tait
- Running With Scissors (2004) - PC Cameron Tait
- Betrayal (2004) - PC Cameron Tait
- Career Ruining Secrets (2004) - PC Cameron Tait
- Forgiveness (2004) - PC Cameron Tait
- Devastation and Remorse (2004) - PC Cameron Tait
- Shaken (2004) - PC Cameron Tait
- Blaze of Glory (2003) - PC Cameron Tait
- Doghouse (2003) - PC Cameron Tait
- Close to Home (2003) - PC Cameron Tait
- Live a Charmed Life (2003) - PC Cameron Tait
- What's the Scoop? (2003) - PC Cameron Tait
- Better Late Than Never (2003) - PC Cameron Tait
- Lap of the Gods (2003) - PC Cameron Tait
- Dead and Gone (2003) - PC Cameron Tait
- Truth (2003) - PC Cameron Tait
- The Law of the Jungle (2003) - PC Cameron Tait
- Ride the Tiger (2003) - PC Cameron Tait
- A New Lease of Life (2003) - PC Cameron Tait
- A Head on the Block (2003) - PC Cameron Tait
- Sunday Driver (2003) - PC Cameron Tait
- Professional Image (2003) - PC Cameron Tait
- In High Demand (2003) - PC Cameron Tait
- Out in the Open (2003) - PC Cameron Tait
- Count Me Out (2003) - PC Cameron Tait
- High Speed Chaos (2003) - PC Cameron Tait
- Written in the Stars (2003) - PC Cameron Tait
- Security Risk (2003) - PC Cameron Tait
- A Growing Concern (2003) - PC Cameron Tait
- Boomerang: Part 2 (2003) - PC Cameron Tait
- Boomerang: Part 1 (2003) - PC Cameron Tait
- Charlie Foxtrot: Part 2 (2003) - PC Cameron Tait
- Charlie Foxtrot: Part 1 (2003) - PC Cameron Tait
- Laid to Rest (2003) - PC Cameron Tait
- Moving Target (2003) - PC Cameron Tait
- Played Like a Fiddle (2003) - PC Cameron Tait
- Surprise Surprise (2003) - PC Cameron Tait
- Come Home to Roost (2003) - PC Cameron Tait
- Rose-Coloured Glasses (2003) - PC Cameron Tait
- Disillusion (2003) - PC Cameron Tait
- Grandstand (2003) - PC Cameron Tait
- Juggernaut (2003) - PC Cameron Tait
- Under the Thumb (2003) - PC Cameron Tait
- The Square Apple (2003) - PC Cameron Tait
- Sleeping Dogs Lie (2003) - PC Cameron Tait
- Classroom Politics (2003) - PC Cameron Tait
- The Nouveau Riche (2003) - PC Cameron Tait
- Found (2003) - PC Cameron Tait
- The Cat With Nine Lives (2003) - PC Cameron Tait
- Dropout Factory (2003) - PC Cameron Tait
- Thinking Out Loud (2003) - PC Cameron Tait
Producer
-
The Beast in Me (executive producer) (pre-production)
Thanks
2015
The Making of 'Infini' (Video documentary) (special thanks)
Self
2022
The 62nd Annual TV Week Logie Awards (TV Special)
as
Self
2022
Would I Lie to You? (TV Series)
as
Self
- Episode #1.5 (2022) - Self
2017
The Osiris Child: A Bigger World (Video documentary short)
as
Self
2017
The Osiris Child: Living Off World (Video documentary short)
as
Self
2017
The Osiris Child: The Monster Within (Video documentary short)
as
Self
2015
The Making of 'Infini' (Video documentary)
as
Self - Actor
2015
Neighbours 30th: The Stars Reunite (TV Movie documentary)
as
Self / Joel Samuels
2014
The Laundry (TV Series)
as
Self
- The Aria Awards 2014 (2014) - Self
2008
Dancing with the Stars (TV Series)
as
Self - Host
- Grand Final (2014) - Self - Host
- Semi Finals (2014) - Self - Host
- Switch-Up Redo Week (2014) - Self - Host
- Rock vs. Pop Week (2014) - Self - Host
- Spooky Halloween Special (2014) - Self - Host
- The Switch Up (2014) - Self - Host
- Party Night (2014) - Self - Host
- Viewers' Choice Night (2014) - Self - Host
- Memorable Moments Night (2014) - Self - Host
- 2014 Premiere (2014) - Self - Host
- Week 11 (2013) - Self - Host
- Week 9 (2013) - Self - Host
- Week 8 (2013) - Self - Host
- Week 7 (2013) - Self - Host
- Week 6 (2013) - Self - Host
- Week 5 (2013) - Self - Host
- Week 4 (2013) - Self - Host
- Week 3 (2013) - Self - Host
- Week 2 (2013) - Self - Host
- Week 1 (2013) - Self - Host
- 2012 Grand Finale (2012) - Self - Host
- 2012 Semi-Final (2012) - Self - Host
- Movie Night (2012) - Self - Host
- 2012 Premiere (2012) - Self - Host
- 2011 Grand Finale (2011) - Self - Host
- 2011 Semi-Final (2011) - Self - Host
- 2010 Grand Finale (2010) - Self - Host
- 2010 Semi-FInal (2010) - Self - Host
- 2009 Grand Finale (2009) - Self - Host
- 2009 Semi-Final (2009) - Self - Host
- 2008 Grand Final (2008) - Self - Host
2014
Australian Story (TV Series documentary)
as
Self - Presenter
- The Past Is a Foriegn Country Part 2 (2014) - Self - Presenter
- The Past Is a Foriegn Country Part 1 (2014) - Self - Presenter
2011
The Making of 'The Cup' (TV Special documentary short)
as
Self - Actor
2011
Inside Film Awards (TV Series)
as
Self
- Episode #13.1 (2011) - Self
2011
Rove LA (TV Series)
as
Self
- Kevin Smith/Anna Faris/Daniel MacPherson (2011) - Self
2010
Beat the Star (Australia) (TV Series)
2009
The Project (TV Series)
as
Self
- Episode #1.89 (2009) - Self
2008
The alt.sessions (TV Series)
as
Self
- Will Currie and the Country French & Entire Cities (2008) - Self
2007
Emirates Melbourne Cup Day (TV Special)
as
Self
2006
David Tench Tonight (TV Series)
as
Self
- Episode #1.6 (2006) - Self
2006
Crown Australian Celebrity Poker Challenge (TV Series)
as
Self
2005
Good Morning Australia (TV Series)
as
Self - Host
- Episode dated 13 June 2005 (2005) - Self - Host
2005
The X Factor (TV Series)
as
Self - Host
- Finale (2005) - Self - Host
- Russell v Random (2005) - Self - Host
- Elimination 7 (2005) - Self - Host
- 3 Acts Perform (2005) - Self - Host
- Elimination 6 (2005) - Self - Host
- 4 Acts Perform (2005) - Self - Host
- Elimination 5 (2005) - Self - Host
- 5 Acts Perform (2005) - Self - Host
- Elimination 4 (2005) - Self - Host
- 6 Acts Perform (2005) - Self - Host
- Elimination 3 (2005) - Self - Host
- 7 Acts Perform (2005) - Self - Host
- Elimination 2 (2005) - Self - Host
- 8 Acts Perform (2005) - Self - Host
- Elimination 1 (2005) - Self - Host
- 9 Acts Perform (2005) - Self - Host
- The Contenders (2005) - Self - Host
- Masterclass 2 (2005) - Self - Host
- Masterclass 1 (2005) - Self - Host
- Lockdown 4 (2005) - Self - Host
- Lockdown 3 (2005) - Self - Host
- Lockdown 2 (2005) - Self - Host
- Lockdown 1 (2005) - Self - Host
- Audition 4 (2005) - Self - Host
- Audition 3 (2005) - Self - Host
- Audition 2 (2005) - Self - Host
- Audition 1 (2005) - Self - Host
2005
The Footy Show (TV Series)
as
Self
- Episode #12.9 (2005) - Self
2001
Rove Live (TV Series)
as
Self
- Episode #6.3 (2005) - Self (uncredited)
- Episode #5.20 (2004) - Self
- Episode #2.37 (2001) - Self
2004
The 18th Annual ARIA Awards (TV Special)
as
Self
2004
Loose Women (TV Series)
as
Self
- Episode #6.40 (2004) - Self
2004
Celebrities Under Pressure (TV Series)
as
Self
- Episode #3.3 (2004) - Self
2004
GMTV (TV Series)
as
Self
- Episode dated 21 July 2004 (2004) - Self
- Episode dated 16 February 2004 (2004) - Self
2004
This Morning (TV Series)
as
Self
- Episode dated 18 May 2004 (2004) - Self
2003
The Christmas Show (TV Series documentary)
as
Self
- Episode #1.8 (2003) - Self
2003
RI:SE (TV Series)
as
Self
- Episode dated 5 December 2003 (2003) - Self
- Episode dated 31 July 2003 (2003) - Self
2003
Today with Des and Mel (TV Series)
as
Self
- Episode dated 12 September 2003 (2003) - Self
2003
SM:TV Live (TV Series)
as
Self
- Episode dated 17 May 2003 (2003) - Self
2001
The Saturday Show (TV Series)
as
Self
- Episode #1.28 (2002) - Self
- Episode #1.11 (2001) - Self (as Daniel McPherson)
2001
Liquid News (TV Series)
as
Self
- Episode dated 15 January 2001 (2001) - Self
2000
Cleo Bachelor of the Year (TV Special documentary)
as
Self - Contestant
2000
Neighbours Revealed (TV Series documentary)
as
Self / Joel Samuels
- Episode #1.5 (2000) - Self / Joel Samuels
- Episode #1.3 (2000) - Self / Joel Samuels
- Episode #1.2 (2000) - Self / Joel Samuels
- Episode #1.1 (2000) - Self / Joel Samuels
1999
The Panel (TV Series)
as
Self
- Episode #2.10 (1999) - Self
Archive Footage
2017
Say Goodnight Kevin (TV Series)
as
Drew Caldwell
- Generational Sins (2017) - Drew Caldwell
2017
The Osiris Child: Beginning of the End (Video documentary short)
as
Self
2006
David Tench Tonight (TV Series)
as
Self
- Christmas Special (2006) - Self
References
Daniel MacPherson Wikipedia
(Text) CC BY-SA