Nationality

American




Name

Danica McKellar




Alma mater

UCLA




Role

Actress




Years active

1984–present




Height

1.63 m




Children

1








Full Name

Danica Mae McKellar




Born

January 3, 1975 (age 48) (

1975-01-03

)

La Jolla, California, U.S.




Education

Bachelor of Science in mathematics with honors (summa cum laude)


Occupation

Actress, author, mathematician, education advocate




Spouse

Scott Sveslosky (m. 2014), Mike Verta (m. 2009–2013)




Siblings

Crystal McKellar, Connor McKellar, Chris Junior


Books

Math Doesn't Suck: How to Survive Middle School Math Without Losing Your Mind or Breaking a Nail




Movies and TV shows

The Wonder Years, Young Justice, Where Hope Grows, The Secret Life of the American, Sex and the Teenage



Similar

Olivia dAbo, Crystal McKellar, Fred Savage
Impractical jokers exposing interview with danica mckellar
Danica Mae McKellar (born January 3, 1975) is an American actress, Mathematics writer, and education advocate. She played Kevin Arnold's on-off girlfriend Winnie Cooper in the television series The Wonder Years, and later wrote five non-fiction books: Math Doesn't Suck, Kiss My Math, Hot X: Algebra Exposed, Girls Get Curves: Geometry Takes Shape, which encourage middle-school and high-school girls to have confidence and succeed in mathematics, and Goodnight, numbers. From 2010-2012 and 2018–present, McKellar voiced Miss Martian in the animated superhero series Young Justice. In 2015 Mckellar was cast in the Netflix original series Project Mc2.
Contents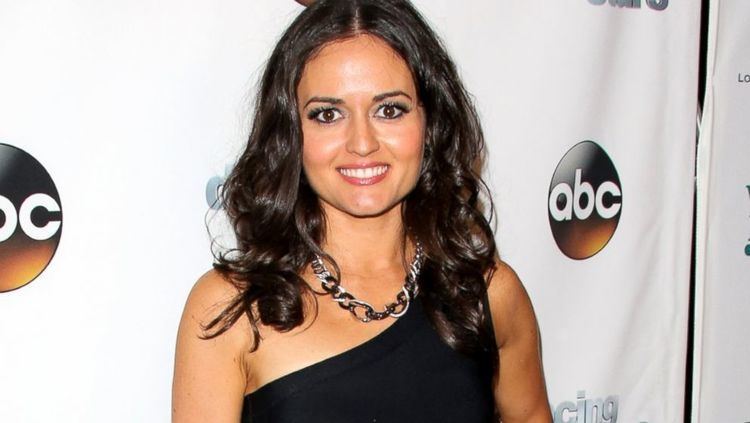 Danica mckellar by joeymo
Early life and education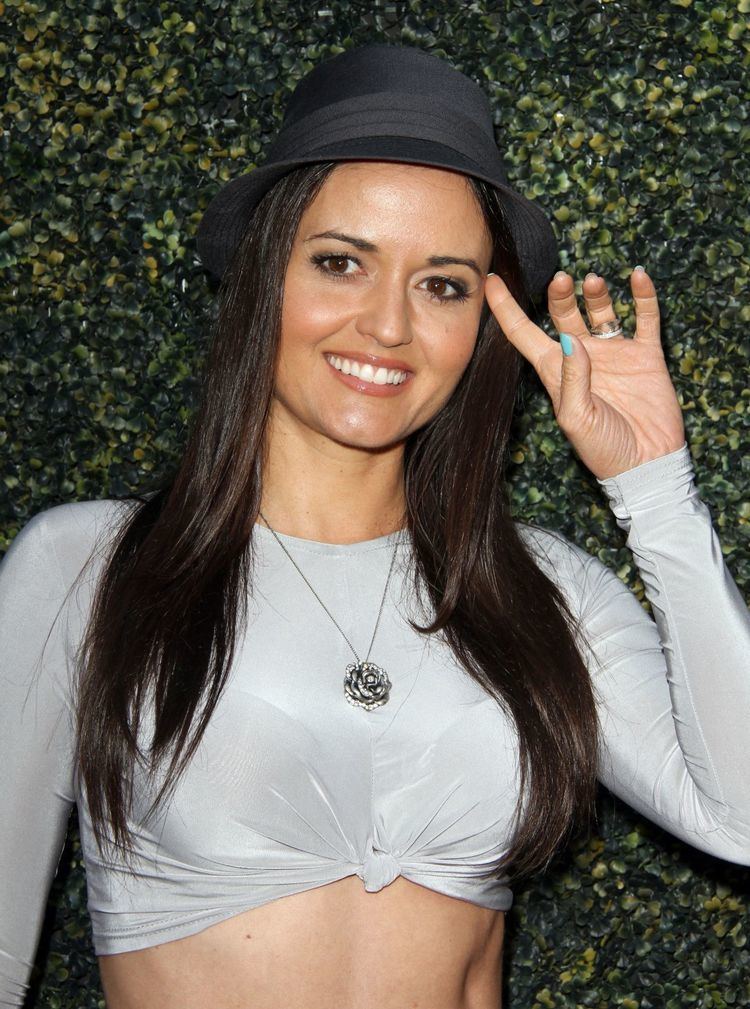 Born in La Jolla, California, McKellar moved with her family to Los Angeles when she was eight. Her mother Mahalia was a homemaker; her father Christopher is a real estate developer. She is of paternal Scottish, French, German, Spanish, Dutch descent and her mother is of Portuguese origin via the Azores and Madeira islands.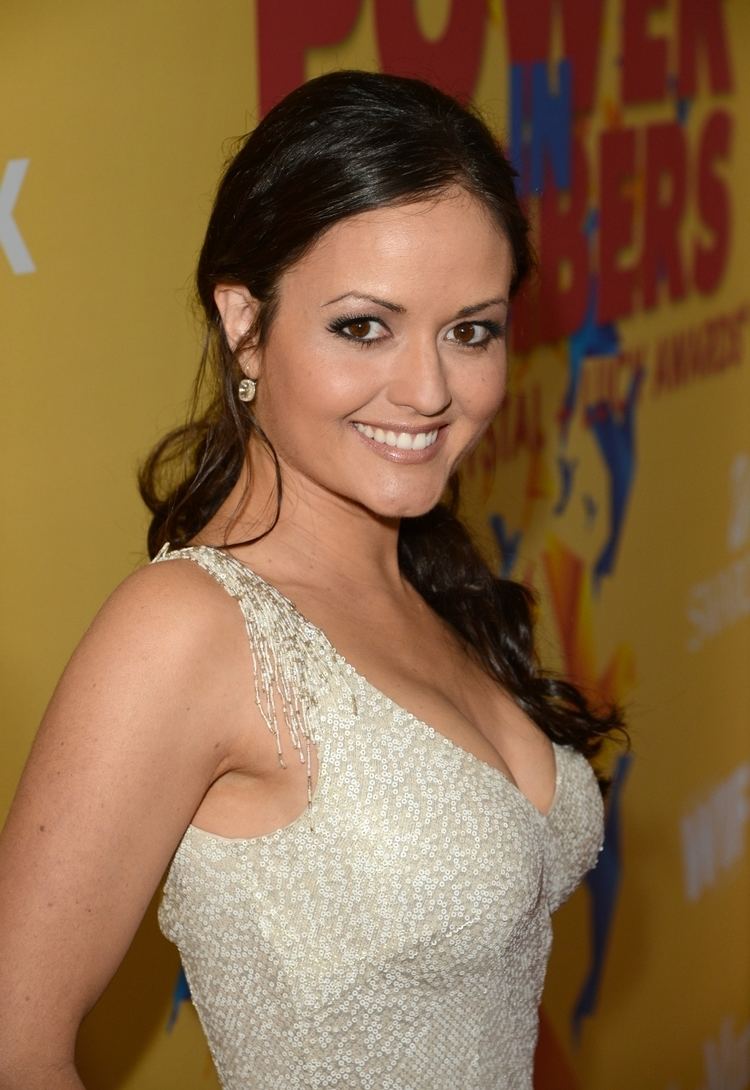 Danica and her sister Crystal McKellar both maintained professional acting careers as children, but with a strong emphasis on education as a priority. As a result, Crystal became a corporate lawyer, while Danica majored in mathematics. Danica and Crystal also have two half-brothers, Chris Junior and Connor McKellar.
McKellar studied at UCLA and earned a Bachelor of Science in Mathematics with highest honors (summa cum laude) in 1998. As an undergraduate, she coauthored a scientific paper with Professor Lincoln Chayes and fellow student Brandy Winn titled "Percolation and Gibbs states multiplicity for ferromagnetic Ashkin–Teller models on Z 2 ." Their results are termed the "Chayes–McKellar–Winn theorem". Later, when Chayes was asked to comment about the mathematical abilities of his student coauthors, he was quoted in The New York Times, "I thought that the two were really, really first-rate." For her past collaborative work on research papers, McKellar is currently assigned the Erdős number four, and her Erdős–Bacon number is six.
The Wonder Years and early acting career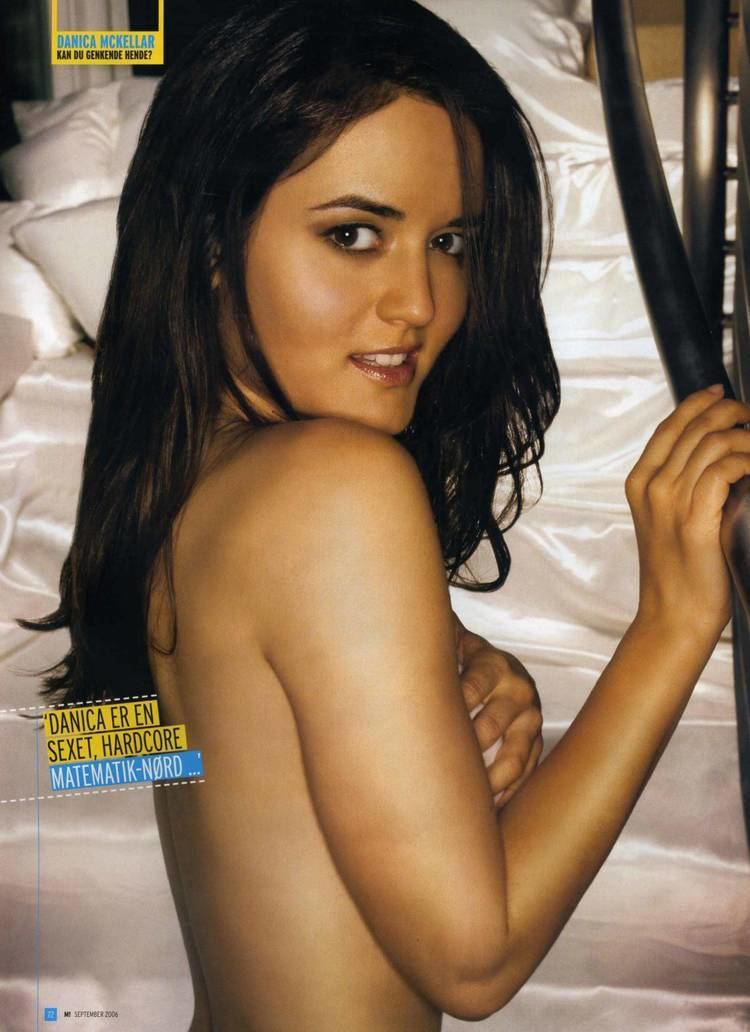 At age seven, McKellar enrolled in weekend acting classes for children at the Lee Strasberg Institute in Los Angeles. In her teens, she landed a prominent role in The Wonder Years, an American television comedy-drama that ran for six seasons on ABC, from 1988 to 1993. She played Gwendolyn "Winnie" Cooper, the main love interest of Kevin Arnold (played by Fred Savage) on the show. Her first kiss was with Fred Savage in an episode of The Wonder Years.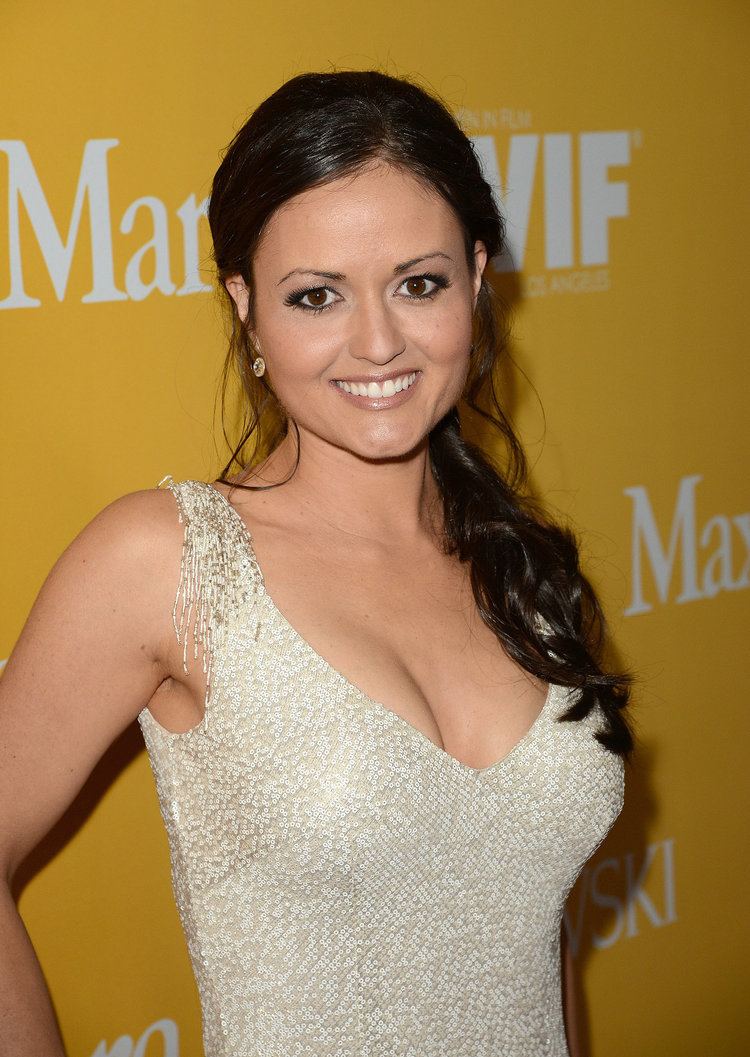 She later said, "My first kiss was a pretty nerve-wracking experience! But we never kissed off screen, and pretty quickly our feelings turned into brother/sister, and stayed that way." Late-night talk show host Jimmy Fallon has said that the character of Winnie Cooper "is the coolest girl in any TV show ever."
Later career
McKellar has said that she found it difficult to move from being a child actress to an adult actress." Since leaving The Wonder Years, McKellar has had several guest roles in television series (including one with former co-star Fred Savage on Working), and has written and directed two short films. She appeared in two Lifetime TV movies in the Moment of Truth series, playing Kristin Guthrie in 1994's Cradle of Conspiracy and Annie Mills Carman in 1996's Justice for Annie. She briefly returned to regular television with a recurring role in the 2002–03 season of The West Wing, portraying Elsie Snuffin, the stepsister and assistant of Deputy White House Communications Director Will Bailey.
In 1989, she appeared playing the cello at the beginning of the Debbie Gibson music video No More Rhyme.
McKellar appeared in lingerie in the July 2005 edition of Stuff magazine after readers voted her the 1990s star they would most like to see in lingerie. McKellar explained that she agreed to the shoot in part to obtain "grittier roles".
In 2006, McKellar starred in a Lifetime movie and web-based series titled Inspector Mom about a mother who solves mysteries.
On the August 1, 2007, edition of the Don and Mike Show, a WJFK-FM radio program out of Washington, D.C., McKellar announced plans that the producers of How I Met Your Mother were planning to bring her back for a recurring role (she guest-starred on the show in late 2005 in "The Pineapple Incident" and again in early 2007 in "Third Wheel"). She also made an appearance on the show The Big Bang Theory, in the episode "The Psychic Vortex".
In 2008, she starred in Heatstroke, a Sci-Fi Channel original movie about searching for alien life on Earth and in 2009 she was one of the stars commenting on the occurrences of the new millennium in VH1's I Love the New Millennium and was the math correspondent for Brink, a program by the Science Channel about technology. In 2013, she played Ellen Plainview in Lifetime's reimagining of the 1956 Alfred Hitchcock film The Wrong Man.
McKellar has also found work as a voice actress. She is the voice of Miss Martian in Young Justice. She has also provided the voices for two characters in three video games: Jubilee in X-Men Legends (2004), and Invisible Woman in Marvel: Ultimate Alliance (2006) and Marvel: Ultimate Alliance 2 (2009).
In 2012, she starred in the Lifetime movie, Love at the Christmas Table with Dustin Milligan.
In 2013, she starred in the Syfy movie Tasmanian Devils with Apolo Ohno.
On March 4, 2014, she was announced to be joining season 18 of Dancing with the Stars. She paired with Valentin Chmerkovskiy. McKellar and Chmerkovskiy were eliminated on Week 8, finishing in 6th place.
She had a guest appearance in the Impractical Jokers season four episode six titled "The Blunder Years"
In 2015, she starred in the Netflix original series Project Mc2 as The Quail.
She has starred in several Hallmark Channel movies, including Crown for Christmas, My Christmas Dream, and Campfire Kiss.
Personal life
She married composer Mike Verta on March 22, 2009, in La Jolla, California; the couple had dated since 2001. They had their first child, a son named Draco, in 2010. McKellar filed for divorce from Verta in June 2012, with the dissolution becoming final in February 2013.
On July 16, 2014, she was engaged to her boyfriend Scott Sveslosky, a partner in the Los Angeles legal firm Sheppard Mullin Richter and Hampton. On November 15, 2014, the two wed in Kauai, Hawaii.
Books
McKellar has authored several mathematics-related books primarily targeting adolescent readers interested in succeeding at the study of mathematics:
McKellar, Danica; Mary Lynn Blasutta (2008). Math Doesn't Suck: How to Survive Middle School Math without Losing Your Mind or Breaking a Nail. New York: Plume. ISBN 9780452289499.
McKellar, Danica (2009). Kiss My Math: Showing Pre-Algebra Who's Boss. New York: Plume. ISBN 9780452295407.
McKellar, Danica (2010). Hot X: Algebra Exposed. New York: Plume. ISBN 9780452297197.
McKellar, Danica (2012). Girls Get Curves: Geometry Takes Shape. New York: Hudson Street Press. ISBN 9781594630941.
Her first book, Math Doesn't Suck: How to Survive Middle School Math without Losing Your Mind or Breaking a Nail, was a New York Times bestseller, and was favorably reviewed by Tara C. Smith, the founder of Iowa Citizens for Science and a professor of epidemiology at the University of Iowa. The book also received a review from Anthony Jones, writing for the School Librarian journal, who described the book as "a trouble-shooting guide to help girls overcome their biggest maths challenges," noting what he described as "real-world examples of great mathematics in action." In an interview with Smith, McKellar said that she wrote the book "to show girls that math is accessible and relevant, and even a little glamorous" and to counteract "damaging social messages telling young girls that math and science aren't for them".
McKellar's second book, Kiss My Math: Showing Pre-Algebra Who's Boss, was released on August 5, 2008. The book's target audience is girls in the 7th through 9th grades. Her third book, Hot X: Algebra Exposed! covers algebra topics, while the previous two titles were intended as "algebra-readiness books." Hot X was published on August 3, 2010. Her fourth book, Girls Get Curves – Geometry Takes Shape, focuses on the subject of geometry, and attempts to make the subject more accessible.
Three of McKellar's books were listed in The New York Times children's bestseller list.
Published papers
Chayes, L; McKellar, D; Winn, B (1998). "Percolation and Gibbs states multiplicity for ferromagnetic Ashkin–Teller models on Z 2 "

(PDF)

. Journal of Physics A: Mathematical and General. 31 (45): 9055–9063. Bibcode:1998JPhA...31.9055C. doi:10.1088/0305-4470/31/45/005.
Awards and honors
McKellar was named Person of the Week on World News with Charles Gibson for the week ending August 10, 2007. The news segment highlighted her book Math Doesn't Suck and her efforts to help girls develop an interest in mathematics, especially during the middle school years. In January 2014, she received the Joint Policy Board for Mathematics (JPBM) Communications Award. The citation credited her books, blog, and public appearances for encouraging "countless middle and high school students, especially girls, to be more interested in mathematics."
Music videos
On August 20, 2013, Canadian singer Avril Lavigne released her music video for new single "Rock N Roll" from her upcoming self-titled fifth album, which features McKellar as "Winnie Cooper".
McKellar was featured in Debbie Gibson's 8th single from the Electric Youth album, "No More Rhyme", which was released in 1989. She plays the cello in the beginning of the video.
Filmography
Actress
2022
Christmas at the Drive-In (TV Movie)
as
Sadie Walker
2010
Young Justice (TV Series)
as
Miss Martian / M'gann M'orzz / Megan Morse / ...
- Death and Rebirth (2022) - Megan Morse / Miss Martian / M'gann M'orzz (voice)
- Zenith and Abyss (2022) - Megan Morse / Miss Martian (voice)
- Leviathan Wakes (2022) - Megan Morse / Miss Martian (voice)
- Emergency Dive (2022) - Megan Morse / Miss Martian (voice)
- Nomed Esir! (2021) - Megan Morse / Miss Martian (voice)
- The Lady, or the Tigress? (2021) - Megan Morse / Miss Martian (voice)
- Involuntary (2021) - Megan Morse / Miss Martian (voice)
- Volatile (2021) - Megan Morse / Miss Martian (voice)
- Needful (2021) - Miss Martian / Megan Morse (voice)
- Inhospitable (2021) - Miss Martian / Megan Morse (voice)
- Nevermore (2019) - Megan Morse / Miss Martian (voice)
- Into the Breach (2019) - M'gann M'orzz / Miss Martian (voice)
- Terminus (2019) - M'gann M'orzz / Miss Martian (voice)
- Quiet Conversations (2019) - Megan Morse (voice)
- Elder Wisdom (2019) - M'gann M'orzz / Miss Martian / Moira Malone (voice)
- Early Warning (2019) - Megan Morse / Miss Martian (voice)
- First Impression (2019) - M'gann M'orzz / Miss Martian (voice)
- Influence (2019) - M'gann M'orzz / Miss Martian / Angel O'Day (voice)
- Nightmare Monkeys (2019) - Megan Morse / M'gann M'orzz / Miss Martian / - (voice)
- Another Freak (2019) - Megan Morse (voice)
- Exceptional Human Beings (2019) - Megan Morse (voice)
- Home Fires (2019) - Megan Morse (voice)
- Triptych (2019) - M'gann M'orzz / Miss Martian (voice)
- Rescue Op (2019) - Megan Morse / Miss Martian (voice)
- Away Mission (2019) - Megan Morse / M'gann M'orzz / Miss Martian (voice)
- Private Security (2019) - Megan Morse (voice)
- Princes All (2019) - Miss Martian / Megan Morse (voice)
- Endgame (2013) - M'gann M'orzz / Miss Martian (voice)
- Summit (2013) - M'gann M'orzz / Miss Martian (voice)
- Intervention (2013) - M'gann M'orzz / Miss Martian (voice)
- The Hunt (2013) - M'gann M'orzz / Miss Martian (voice)
- Complications (2013) - M'gann M'orzz / Miss Martian (voice)
- The Fix (2013) - M'gann M'orzz / Miss Martian / Back-Up Singer (voice)
- Cornered (2013) - M'gann M'orzz / Miss Martian (voice)
- Before the Dawn (2013) - M'gann M'orzz / Miss Martian (voice)
- Darkest (2012) - Tuppence Terror / Megan Wheeler (voice)
- Satisfaction (2012) - Megan Morse (voice)
- Depths (2012) - M'gann M'orzz / Miss Martian (voice)
- Beneath (2012) - M'gann M'orzz / Miss Martian (voice)
- Alienated (2012) - M'gann M'orzz / Miss Martian (voice)
- Earthlings (2012) - M'gann M'orzz / Miss Martian (voice)
- Happy New Year (2012) - M'gann M'orzz / Miss Martian (voice)
- Auld Acquaintance (2012) - M'gann M'orzz / Miss Martian (voice)
- Usual Suspects (2012) - M'gann M'orzz / Miss Martian (voice)
- Performance (2012) - M'gann M'orzz / Miss Martian (voice)
- Insecurity (2012) - M'gann M'orzz (voice)
- Agendas (2012) - M'gann M'orzz / Shayera Thal / Hawkwoman (voice)
- Image (2012) - M'gann M'orzz / Miss Martian / Marie Logan / - (voice)
- Coldhearted (2012) - M'gann M'orzz / Miss Martian (voice)
- Misplaced (2012) - M'gann M'orzz / Miss Martian (voice)
- Secrets (2011) - Megan Morse (voice)
- Disordered (2011) - M'gann M'orzz / Miss Martian (voice)
- Failsafe (2011) - M'gann M'orzz / Miss Martian (voice)
- Humanity (2011) - M'gann M'orzz / Miss Martian (voice)
- Revelation (2011) - M'gann M'orzz / Miss Martian (voice)
- Alpha Male (2011) - M'gann M'orzz / Miss Martian (voice)
- Homefront (2011) - M'gann M'orzz / Miss Martian (voice)
- Terrors (2011) - M'gann M'orzz / Miss Martian / Tuppence Terror (voice)
- Targets (2011) - M'gann M'orzz / Miss Martian (voice)
- Bereft (2011) - M'gann M'orzz / Miss Martian / Megan Wheeler (voice)
- Downtime (2011) - M'gann M'orzz / Miss Martian (voice)
- Denial (2011) - M'gann M'orzz / Miss Martian (voice)
- Infiltrator (2011) - M'gann M'orzz / Miss Martian (voice)
- Schooled (2011) - M'gann M'orzz / Miss Martian (voice)
- Drop-Zone (2011) - M'gann M'orzz / Miss Martian (voice)
- Welcome to Happy Harbor (2011) - M'gann M'orzz / Miss Martian (voice)
- Fireworks (2010) - M'gann M'orzz / Miss Martian (voice)
2022
The Wonder Years (TV Series)
as
Winnie Cooper
- Love & War (2022) - Winnie Cooper (uncredited)
2021
Home Economics (TV Series)
as
Alison
- FaceFlop App, $1.99 (2022) - Alison
- Windmount Academy, $42,000/Year (2021) - Alison
2022
The Winter Palace (TV Movie)
as
Emily Miller
2021
You, Me & the Christmas Trees (TV Movie)
as
Olivia
2019
Matchmaker Mysteries (TV Mini Series)
as
Angie Dove
- The Art of the Kill (2021) - Angie Dove
- A Fatal Romance (2020) - Angie Dove
- A Killer Engagement (2019) - Angie Dove
2020
Christmas She Wrote (TV Movie)
as
Kayleigh
2019
Christmas at Dollywood (TV Movie)
as
Rachel
2019
Love and Sunshine (TV Movie)
as
Ally Craig
2019
Bongee Bear and the Kingdom of Rhythm
as
Brittany (voice)
2018
Christmas at Grand Valley (TV Movie)
as
Kelly
2015
DC Super Hero Girls (TV Series short)
as
Frost / Selfie Teen
- Fortress of Solidarity Part 2 (2018) - Frost (voice)
- Fortress of Solidarity: Part 1 (2018) - Frost (voice)
- By the Yearbook (2018) - Frost (voice)
- Nevermore Part 3 (2018) - Frost (voice)
- Nevermore Part 2 (2018) - Selfie Teen (voice)
- Nevermore Part 1 (2018) - Selfie Teen (voice)
- Truth of the Lasso Part 1 (2018) - Frost (voice)
- It's A Superful Life (2017) - Frost (voice)
- Jetsetters (2017) - Frost (voice)
- Gorilla Warfare (2017) - Frost (voice)
- Fresh Ares Part 2 (2017) - Frost (voice)
- Fresh Ares Part 1 (2017) - Frost (voice)
- Around Metropolis in 80 Seconds (2017) - Frost (voice)
- Spring Prison Break (2017) - Frost (voice)
- Tales from the Kryptomites Part 2 (2017) - Frost (voice)
- Cold Blooded (2016) - Frost (voice)
- Roomies Return: Frost's Bite (2016) - Frost (voice)
- Ultimate Accessory (2016) - Frost (voice)
- Hero of the Month: Frost (2016) - Frost (voice)
- Hero of the Month: Wonder Woman (2016) - Frost (voice)
- Clubbing (2016) - Frost (voice)
- Designing Disaster (2015) - Frost (voice)
- Fall Into Super Hero High (2015) - Frost (voice)
- Roomies (2015) - Frost (voice)
2018
Rise of the Teenage Mutant Ninja Turtles (TV Series)
as
Taylor Martin
- Hypno! Part Deux! (2018) - Taylor Martin (voice)
2016
Milo Murphy's Law (TV Series short)
as
Veronica / Additional Voices
- Game Night/Pace Makes Waste (2018) - Veronica / Additional Voices (voice)
- Secrets and Pies/Athledecamathalon (2016) - Veronica / Additional Voices (voice)
2018
Love in Design (TV Movie)
as
Hannah McElroy
2018
DC Super Hero Girls: Legends of Atlantis (Video)
as
Frost (voice)
2018
LEGO DC Super Hero Girls: Super-villain High
as
Frost (voice, as Danica McKeller)
2018
Very, Very, Valentine (TV Movie)
as
Helen
2017
Coming Home for Christmas (TV Movie)
as
Lizzie
2015
Project Mc² (TV Series)
as
The Quail
- Family Affair (2017) - The Quail
- Gray Goo on the Loose (2017) - The Quail
- Totally Marble Nailed It (2017) - The Quail
- Nanobots, Soufflés and Gray Goo, Oh My (2017) - The Quail
- If You Fail on Mars Can Anyone Hear You Scream (2017) - The Quail
- A Royal Pain (2017) - The Quail
- Bye Bye Birdie (2016) - The Quail
- Mission Totally Possible (2016) - The Quail
- No Laughing Matter (2016) - The Quail
- Back to Basics (2016) - The Quail
- Dam Fine Mess (2016) - The Quail
- Trashed (2016) - The Quail
- Smart Is the New Cool (2015) - The Quail
- Secret Agenting (2015) - The Quail
- The New Girl (2015) - The Quail
2017
DC Super Hero Girls: Intergalactic Games (Video)
as
Frost (voice)
2017
Campfire Kiss (TV Movie)
as
Dana
2017
The Jetsons & WWE: Robo-WrestleMania! (Video)
as
Judy Jetson (voice)
2017
Mommy, I Didn't Do It (TV Movie)
as
Ellen Plainview
2016
My Christmas Dream (TV Movie)
as
Christina
2016
DC Super Hero Girls: Hero of the Year (Video)
as
Frost (voice, as Danica McKeller)
2016
Wedding Bells (TV Movie)
as
Molly Quinn
2015
Crown for Christmas (TV Movie)
as
Allie
2015
Perfect Match (TV Movie)
as
Jessica Summers
2014
Transformers: Rescue Bots (TV Series short)
as
Hayley
- Endangered Species (2015) - Hayley (voice)
- The Riders of Midwinter (2014) - Hayley (voice, uncredited)
- Too Many Kades (2014) - Hayley (voice)
- Buddy System (2014) - Hayley (voice)
- One for the Ages (2014) - Hayley (voice)
2014
Stage Door Divas (Documentary)
as
Backstage at Grease
2008
Phineas and Ferb (TV Series short)
as
Additional Voices / Becky
- Doof 101/Father's Day (2014) - Becky (voice)
- Meapless in Seattle (2012) - Additional Voices (voice)
- The Doonkelberry Imperative/Buford Confidential (2012) - Additional Voices (voice)
- Sleepwalk Surprise/Sci-Fi Pie Fly (2008) - Additional Voices (voice)
2014
Where Hope Grows
as
Susan
2013
The Wrong Woman (TV Movie)
as
Ellen
2013
Young Justice: Legacy (Video Game)
as
M'gann M'orzz / Miss Martian / Barbara Gordon / ... (voice)
2013
Avril Lavigne: Rock N Roll (Music Video short)
as
Winnie Cooperre
2013
The Secret Life of the American Teenager (TV Series)
as
Danica McKellar
- Interference (2013) - Danica McKellar
2010
Generator Rex (TV Series)
as
Claire / Claire Bowman / Additional voices
- Hermanos (2013) - Claire (voice)
- End Game: Part 2 (2013) - Claire Bowman (voice)
- Guy vs. Guy (2012) - Claire Bowman (voice)
- Without a Paddle (2011) - Additional voices (voice)
- Haunted (2011) - Claire (voice)
- Operation: Wingman (2010) - Claire (voice)
2013
Tasmanian Devils (TV Movie)
as
Alex
2012
Love at the Christmas Table (TV Movie)
as
Kat
2012
Flatland 2: Sphereland (Video short)
as
Aero
2011
G.I. Joe: Renegades (TV Series)
as
Sister Leia / Woman
- Brothers of Light (2011) - Sister Leia / Woman (voice)
2010
DC Showcase Original Shorts Collection (Video)
as
Sally (segment "The Return of Black Adam") (voice)
2010
Superman/Shazam!: The Return of Black Adam (Video short)
as
Sally (voice)
2010
The Big Bang Theory (TV Series)
as
Abby
- The Psychic Vortex (2010) - Abby
2009
Scooby-Doo! Abracadabra-Doo (Video)
as
Madelyn Dinkley (voice)
2009
21 and a Wake-Up
as
Jenny Valentine
2009
Marvel: Ultimate Alliance 2 (Video Game)
as
Invisible Woman (voice)
2006
Inspector Mom (TV Series)
as
Maddie Monroe
- Rake Your Thieves (2007) - Maddie Monroe
- The Haunted House Horror (2007) - Maddie Monroe
- Mother Goose Murder (2007) - Maddie Monroe
- Bride and Doom (2007) - Maddie Monroe
- Mystery of the Dying Patient (2007) - Maddie Monroe
- A Pinch of Death (2006) - Maddie Monroe
- Casualty Friday (2006) - Maddie Monroe
- The Mystery of Mrs. Plumlee (2006) - Maddie Monroe
- The Corpse's Costume (2006) - Maddie Monroe
- A Farewell to Armoires (2006) - Maddie Monroe
2007
Random! Cartoons (TV Series short)
as
Katerina Metropoulos 'Kat'
- Girls on the Go! (2007) - Katerina Metropoulos 'Kat' (voice)
2005
How I Met Your Mother (TV Series)
as
Trudy
- Third Wheel (2007) - Trudy
- The Pineapple Incident (2005) - Trudy
2007
Inspector Mom: Kidnapped in Ten Easy Steps (TV Movie)
as
Maddie Monroe
2006
Cyberchase (TV Series)
as
Wanda
- Designing Mr. Perfect (2006) - Wanda (voice)
2006
Inspector Mom (TV Movie)
as
Maddie Monroe
2006
Marvel: Ultimate Alliance (Video Game)
as
Invisible Woman (voice)
2006
Onimusha: Dawn of Dreams (Video)
as
Ophelia (English version, voice)
2006
Onimusha: Dawn of Dreams (Video Game)
as
Additional Voices (English version, voice, as Danica McKeller)
2005
Path of Destruction (TV Movie)
as
Katherine Stern
2005
Strong Medicine (TV Series)
as
Natalie Pascal
- Feeling No Pain (2005) - Natalie Pascal
2005
NYPD Blue (TV Series)
as
Rosemary Wyatt
- Moving Day (2005) - Rosemary Wyatt
2005
Jack & Bobby (TV Series)
as
Keirsten
- And Justice for All (2005) - Keirsten
2005
NCIS (TV Series)
as
Erin Kendall
- Witness (2005) - Erin Kendall
2004
Eve (TV Series)
as
Claudia
- Friend or Foe? (2004) - Claudia
2004
EverQuest II (Video Game)
as
Lolla Cotgrove / Pona (voice)
2004
X-Men Legends (Video Game)
as
Jubilee (voice)
2004
Quiet Kill
as
Pet Shop Girl
2000
Static Shock (TV Series)
as
Frieda Goren / Talon / Teresa
- Power Outage (2004) - Frieda Goren (voice)
- No Man's an Island (2004) - Frieda Goren / Talon / Teresa (voice)
- She-Back! (2004) - Frieda Goren (voice)
- Toys in the Hood (2003) - Frieda Goren (voice)
- Romeo in the Mix (2003) - Frieda Goren (voice)
- Shebang (2003) - Frieda Goren (voice)
- Jimmy (2002) - Frieda Goren (voice)
- Duped (2002) - Frieda Goren (voice)
- Attack of the Living Brain Puppets (2002) - Frieda Goren (voice)
- Frozen Out (2002) - Frieda Goren (voice)
- They're Playing My Song (2000) - Frieda Goren (voice)
- Grounded (2000) - Frieda Goren (voice)
- The Breed (2000) - Frieda Goren (voice)
- Aftershock (2000) - Frieda Goren (voice)
- Shock to the System (2000) - Frieda Goren (voice)
2004
Intermission (Short)
as
Sleepwalker
2004
Century City (TV Series)
as
Sally
- Without a Tracer (2004) - Sally
2004
Game Over (TV Series)
as
Elsa
- Meet the Smashenburns (2004) - Elsa (voice)
2004
Raising Genius
as
Lacy Baldwin
2004
King of the Hill (TV Series)
as
Misty / Sharona
- Cheer Factor (2004) - Misty (voice)
- My Hair Lady (2004) - Sharona (voice)
2002
The West Wing (TV Series)
as
Elsie Snuffin
- Red Haven's on Fire (2003) - Elsie Snuffin
- The California 47th (2003) - Elsie Snuffin
- Inauguration: Part 1 (2003) - Elsie Snuffin
- Guns Not Butter (2003) - Elsie Snuffin
- Swiss Diplomacy (2002) - Elsie Snuffin
- Process Stories (2002) - Elsie Snuffin
- Election Night (2002) - Elsie Snuffin
- Game On (2002) - Elsie Snuffin
2002
Naked Movie
as
Danica McKellar
2002
Sex and the Teenage Mind
as
Debbie
2002
Justice League (TV Series)
as
Sapphire Stagg / Bystander
- Metamorphosis: Part II (2002) - Sapphire Stagg / Bystander (voice)
- Metamorphosis (2002) - Sapphire Stagg (voice)
2002
Hip, Edgy, Sexy, Cool
as
Sissie
2002
The Year That Trembled
as
Pam Hatch
2002
Reality School (Short)
as
Sexy Sally
2002
Jane White Is Sick & Twisted
as
Tiffany
2001
Even Stevens (TV Series)
as
Sandrine
- Sibling Rivalry (2001) - Sandrine
2001
Good Neighbor
as
Molly Wright
2001
Speechless... (Short)
as
Dana Woodman
2001
XCU: Extreme Close Up
as
Sarah
2001
The Division (TV Series)
as
Wendy
- Don't Ask (2001) - Wendy
1998
Working (TV Series)
as
Jolie
- She Loves Me Yeah, Yeah, Yeah (1999) - Jolie
- As Bad as It Gets (1998) - Jolie
1999
Random Play (TV Series)
as
Daughter
- Episode #1.4 (1999) - Daughter
1998
Love Boat: The Next Wave (TV Series)
as
Mary Dutton
- How Long Has This Been Going On? (1998) - Mary Dutton
1996
Justice for Annie: A Moment of Truth Movie (TV Movie)
as
Annie Mills Carman
1994
Sirens (TV Series)
as
Alison Trent
- Victims (1994) - Alison Trent
1994
Walker, Texas Ranger (TV Series)
as
Laurie Maston
- Stolen Lullaby (1994) - Laurie Maston
1994
Moment of Truth: Cradle of Conspiracy (TV Movie)
as
Kristin Guthrie
1994
Babylon 5 (TV Series)
as
Aria Tensus
- The War Prayer (1994) - Aria Tensus
1988
The Wonder Years (TV Series)
as
Winnie Cooper
- Summer (1993) - Winnie Cooper
- Independence Day (1993) - Winnie Cooper
- Reunion (1993) - Winnie Cooper (credit only)
- The Little Women (1993) - Winnie Cooper
- Poker (1993) - Winnie Cooper (credit only)
- Eclipse (1993) - Winnie Cooper
- Nose (1993) - Winnie Cooper
- Hulk Arnold (1993) - Winnie Cooper
- Unpacking (1993) - Winnie Cooper
- Ladies and Gentlemen- the Rolling Stones (1993) - Winnie Cooper
- Alice in Autoland (1993) - Winnie Cooper
- New Years (1993) - Winnie Cooper
- Let Nothing You Dismay (1992) - Winnie Cooper
- The Test (1992) - Winnie Cooper
- Kevin Delivers (1992) - Winnie Cooper
- Wayne and Bonnie (1992) - Winnie Cooper
- White Lies (1992) - Winnie Cooper
- Politics as Usual (1992) - Winnie Cooper
- Sex and Economics (1992) - Winnie Cooper
- Scenes from a Wedding (1992) - Winnie Cooper
- Fishing (1992) - Winnie Cooper (credit only)
- Homecoming (1992) - Winnie Cooper
- Broken Hearts and Burgers (1992) - Winnie Cooper
- Back to the Lake (1992) - Winnie Cooper
- The Wedding (1992) - Winnie Cooper (credit only)
- Stormy Weather (1992) - Winnie Cooper (credit only)
- The Lost Weekend (1992) - Winnie Cooper (credit only)
- Carnal Knowledge (1992) - Winnie Cooper (credit only)
- Lunch Stories (1992) - Winnie Cooper
- Hero (1992) - Winnie Cooper
- Double Double Date (1992) - Winnie Cooper
- Of Mastodons and Men (1992) - Winnie Cooper (credit only)
- Private Butthead (1992) - Winnie Cooper (credit only)
- Kodachrome (1992) - Winnie Cooper (credit only)
- Grandpa's Car (1992) - Winnie Cooper (credit only)
- Road Test (1992) - Winnie Cooper (credit only)
- Pfeiffer's Choice (1991) - Winnie Cooper (credit only)
- Christmas Party (1991) - Winnie Cooper
- Dinner Out (1991) - Winnie Cooper (credit only)
- Soccer (1991) - Winnie Cooper (credit only)
- Triangle (1991) - Winnie Cooper (credit only)
- Full Moon Rising (1991) - Winnie Cooper (credit only)
- Frank and Denise (1991) - Winnie Cooper (credit only)
- The Hardware Store (1991) - Winnie Cooper (credit only)
- Day One (1991) - Winnie Cooper
- The Lake (1991) - Winnie Cooper (credit only)
- Graduation (1991) - Winnie Cooper
- The House That Jack Built (1991) - Winnie Cooper (credit only)
- The Accident (1991) - Winnie Cooper
- The Yearbook (1991) - Winnie Cooper (credit only)
- Separate Rooms (1991) - Winnie Cooper (credit only)
- When Worlds Collide (1991) - Winnie Cooper (credit only)
- Road Trip (1991) - Winnie Cooper (credit only)
- Buster (1991) - Winnie Cooper (credit only)
- Courage (1991) - Winnie Cooper (credit only)
- Who's Aunt Rose? (1991) - Winnie Cooper (credit only)
- Denial (1991) - Winnie Cooper
- Heartbreak (1991) - Winnie Cooper
- The Candidate (1991) - Winnie Cooper
- A Very Cutlip Christmas (1990) - Winnie Cooper (credit only)
- The Sixth Man (1990) - Winnie Cooper
- The Ties That Bind (1990) - Winnie Cooper (credit only)
- Little Debbie (1990) - Winnie Cooper (credit only)
- It's a Mad, Mad, Madeline World (1990) - Winnie Cooper
- The Cost of Living (1990) - Winnie Cooper (credit only)
- The Journey (1990) - Winnie Cooper
- Ninth Grade Man (1990) - Winnie Cooper
- Growing Up (1990) - Winnie Cooper
- Moving (1990) - Winnie Cooper
- Daddy's Little Girl (1990) - Winnie Cooper
- Cocoa and Sympathy (1990) - Winnie Cooper (credit only)
- Goodbye (1990) - Winnie Cooper
- The Unnatural (1990) - Winnie Cooper
- Faith (1990) - Winnie Cooper
- Night Out (1990) - Winnie Cooper
- The Glee Club (1990) - Winnie Cooper
- The Tree House (1990) - Winnie Cooper (credit only)
- The St. Valentine's Day Massacre (1990) - Winnie Cooper
- She, My Friend and I (1990) - Winnie Cooper
- The Powers That Be (1990) - Winnie Cooper (credit only)
- Don't You Know Anything About Women? (1990) - Winnie Cooper
- Rock 'n Roll (1990) - Winnie Cooper
- Math Class Squared (1989) - Winnie Cooper
- The Pimple (1989) - Winnie Cooper
- The Family Car (1989) - Winnie Cooper
- Odd Man Out (1989) - Winnie Cooper
- On the Spot (1989) - Winnie Cooper
- Mom Wars (1989) - Winnie Cooper (credit only)
- Wayne on Wheels (1989) - Winnie Cooper (credit only)
- Math Class (1989) - Winnie Cooper (credit only)
- Summer Song (1989) - Winnie Cooper
- How I'm Spending My Summer Vacation (1989) - Winnie Cooper
- Whose Woods Are These? (1989) - Winnie Cooper
- Square Dance (1989) - Winnie Cooper
- Brightwing (1989) - Winnie Cooper (credit only)
- Birthday Boy (1989) - Winnie Cooper
- Fate (1989) - Winnie Cooper
- Nemesis (1989) - Winnie Cooper
- Walk Out (1989) - Winnie Cooper
- Loosiers (1989) - Winnie Cooper
- Hiroshima, Mon Frere (1989) - Winnie Cooper
- Coda (1989) - Winnie Cooper
- Pottery Will Get You Nowhere (1989) - Winnie Cooper (credit only)
- Just Between Me and You and Kirk and Paul and Carla and Becky (1989) - Winnie Cooper
- Steady as She Goes (1989) - Winnie Cooper
- Christmas (1988) - Winnie Cooper
- Our Miss White (1988) - Winnie Cooper
- Heart of Darkness (1988) - Winnie Cooper
- Dance with Me (1988) - Winnie Cooper
- The Phone Call (1988) - Winnie Cooper
- Angel (1988) - Winnie Cooper
- My Father's Office (1988) - Winnie Cooper
- Swingers (1988) - Winnie Cooper
- Pilot (1988) - Winnie Cooper
1992
Captain Planet and the Planeteers (TV Series)
as
Lisa
- A Formula for Hate (1992) - Lisa (voice)
1990
Camp Cucamonga (TV Movie)
as
Lindsey Scott
1989
Debbie Gibson: No More Rhyme (Music Video)
as
Girl Playing Cello
1989
The Super Mario Bros. Super Show! (TV Series)
as
Patty
- Day of the Orphan/King Mario of Cramalot (1989) - Patty
1985
The Twilight Zone (TV Series)
as
Deidre Dobbs (segment "Shelter Skelter") / Nola - Age 10 (segment "Her Pilgrim Soul")
- Joy Ride/Shelter Skelter/Private Channel (1987) - Deidre Dobbs (segment "Shelter Skelter")
- Her Pilgrim Soul/I of Newton (1985) - Nola - Age 10 (segment "Her Pilgrim Soul")
Producer
2022
The Winter Palace (TV Movie) (executive producer)
2019
Matchmaker Mysteries (TV Mini Series) (executive producer - 3 episodes)
- The Art of the Kill (2021) - (executive producer)
- A Fatal Romance (2020) - (executive producer)
- A Killer Engagement (2019) - (executive producer)
2019
Christmas at Dollywood (TV Movie) (executive producer)
2018
Christmas at Grand Valley (TV Movie) (executive producer)
2017
Campfire Kiss (TV Movie) (executive producer)
2014
Math Bites (TV Series) (producer - 5 episodes)
- World Math (2014) - (producer)
- Percents (2014) - (producer)
- Binary Numbers (2014) - (producer)
- Math Heads: Do Math in Your Head (2014) - (producer)
- Pi (2014) - (producer)
2007
Inspector Mom: Kidnapped in Ten Easy Steps (TV Movie) (producer)
2006
Inspector Mom (TV Series) (producer - 1 episode)
- The Mystery of Mrs. Plumlee (2006) - (producer)
2005
Broken (Short) (producer)
2001
Speechless... (Short) (executive producer)
Writer
2014
Math Bites (TV Series) (writer - 5 episodes)
- World Math (2014) - (writer)
- Percents (2014) - (writer)
- Binary Numbers (2014) - (writer)
- Math Heads: Do Math in Your Head (2014) - (writer)
- Pi (2014) - (writer)
2007
Inspector Mom: Kidnapped in Ten Easy Steps (TV Movie) (written by)
-
Inspector Mom (TV Series) (written by - 1 episode, 2006) (contributing writer - 1 episode, 2006) (additional dialogue - 1 episode, 2006)
- Casualty Friday (2006) - (written by)
- The Mystery of Mrs. Plumlee (2006) - (contributing writer)
- The Corpse's Costume (2006) - (additional dialogue)
2006
Inspector Mom (TV Movie)
2001
Speechless... (Short)
Soundtrack
2015
Crown for Christmas (TV Movie) (performer: "O Christmas Tree" - uncredited)
2013
Young Justice (TV Series) (performer - 1 episode)
- The Fix (2013) - (performer: "Reach for a Reach")
2010
The Big Bang Theory (TV Series) (performer - 1 episode)
- The Psychic Vortex (2010) - (performer: "American Woman" - uncredited)
2001
Speechless... (Short) (performer: "Beautiful Dreamer")
1989
The Wonder Years (TV Series) (performer - 2 episodes)
- Just Between Me and You and Kirk and Paul and Carla and Becky (1989) - (performer: "Some Enchanted Evening")
- Steady as She Goes (1989) - (performer: "Yellow Bird")
Director
2001
Speechless... (Short)
Miscellaneous
2022
Live It Up (TV Series) (Guest - 1 episode)
- Episode dated 18 June 2022 (2022) - (Guest)
2001
Speechless... (Short) (incidental music composed by)
Thanks
2004
Lightning Bug (special thanks)
Self
2022
The Candace Cameron Bure Podcast (Podcast Series)
as
Self - Guest
- Celebrate Christmas with Danica McKellar (2022) - Self - Guest
2022
Daily Blast Live (TV Series)
as
Self
- Episode #8.49 (2022) - Self
2007
Today (TV Series)
as
Self / Self - Guest / Self - Guest 3rd Hour Co-Anchor
2014
Entertainment Tonight (TV Series)
as
Self / Self - Guest Co-Host / Self - The Wonder Years
- Episode #41.290 (2022) - Self
- Episode #41.35 (2021) - Self - Guest Co-Host
- Episode #39.314 (2020) - Self
- Episode #35.189 (2016) - Self
- Episode dated 20 October 2014 (2014) - Self - The Wonder Years
- Episode dated 21 May 2014 (2014) - Self
- Episode dated 6 May 2014 (2014) - Self
- Episode dated 8 April 2014 (2014) - Self
2022
What Women Binge (Podcast Series)
as
Self
- Danica McKellar (Winnie Cooper) (2022) - Self
2022
CBS Mornings (TV Series)
as
Self
- Episode dated 26 July 2022 (2022) - Self
2022
Domino Masters (TV Series)
as
Self - Judge
- Finale: The Sky's the Limit (2022) - Self - Judge
- Semi Final: Hot Wheels (2022) - Self - Judge
- Quarter Finals: Bill Nye Night (2022) - Self - Judge
- Quarter Finals: Circus Night (2022) - Self - Judge
- Playoffs: Vegas Night (2022) - Self - Judge
- Playoffs: Water Worlds (2022) - Self - Judge
- Qualifiers: Movie Night (2022) - Self - Judge
- Qualifiers: Time Travel (2022) - Self - Judge
- Qualifiers: Holidays (2022) - Self - Judge
- Qualifiers: Sports Night (2022) - Self - Judge
2022
iHeartRadio Music Awards (TV Special)
as
Self - Presenter
2022
The Good Dish (TV Series)
as
Self
- For the Love of Potatoes (2022) - Self
2018
Ok! TV (TV Series)
as
Self
- Holiday Movie Special (2021) - Self
- Episode #9.15 (2021) - Self
- Episode #4.129 (2019) - Self
- Episode #4.118 (2019) - Self
- Episode #4.73 (2018) - Self
- Episode #4.23 (2018) - Self
- Episode #4.9 (2018) - Self
2012
Home & Family (TV Series)
as
Self / Self - Guest
- Danica McKellar/Alicia Witt (2021) - Self
- Danica McKellar/Margaret Josephs (2021) - Self
- Gwen Stefani/Danica McKellar/Lauren Akins (2020) - Self
- Danica McKellar/Jenna Bush Hager/Damaris Phillips (2020) - Self
- Alison Sweeney/Johnny Mathis/Danica McKellar (2019) - Self
- Danica McKellar/Debbie Macomber/Diana Maria Riva (2019) - Self
- Danica McKellar/Eugenio Derbez/Donna, Tony, and Trenton Otteson (2019) - Self
- Danica McKeller/Damaris Phillips/Nancy Fuller (2019) - Self
- Danica McKellar/Brennan Elliott/Dan Lauria/Lucas Hoge/David Codney (2018) - Self
- Danica McKellar/Victoria Arlen/Siri Daly/Toya Boudy (2018) - Self
- Danica McKellar/Andrew Walker (2018) - Self
- Guest Co-Host Rodney Peete/Danica McKellar & Neal Bledsoe/Rick Fox/The Beverly Belles (2018) - Self
- Danica McKellar/Brian Boitano/Bailee Madison (2018) - Self
- Danica McKellar & Neal Bledsoe/Julie Benz (2017) - Self
- Danica McKellar/Jeff Nordling/Dave Koz (2017) - Self
- Danica McKellar/Marcus Scribner/Gavan Murphy (2017) - Self
- Home for the Holidays #3 (2016) - Self
- Home for the Holidays #2 (2016) - Self
- Paul Greene/Danica McKellar/Hal Linden/Bishop T.D. Jakes (2016) - Self
- Danica McKellar/Alexa PenaVega/Nyle DiMarco (2016) - Self
- Danica McKellar/Sadie Calvano/Seth Raphaeli (2015) - Self
- Home for the Holidays (2015) - Self
- Danica McKellar/Vanessa Marano (2015) - Self
2020
GMA3: What You Need to Know (TV Series)
as
Self
- Ginette Bott/Danica McKellar (2020) - Self
2020
Ever After with Jaleel White (TV Series)
as
Self
- Danica McKellar (2020) - Self
2020
The Library That Dolly Built (Documentary)
as
Narrator
2020
The Palindromists (Documentary)
as
Self
2020
DC Fandome (TV Special)
as
Self
2020
CBS This Morning (TV Series)
as
Self
- Episode dated 2 July 2020 (2020) - Self
2020
2020 Hallmark Movies & Mysteries Preview Special (TV Special short)
as
Self
2019
Behind Closed Doors (TV Series)
as
Self - Actress-Author-Star Wars Superfan
- Star Wars (2019) - Self - Actress-Author-Star Wars Superfan
2019
GMA3: Strahan, Sara & Keke (TV Series)
as
Self
- Episode #2.57 (2019) - Self
2019
Tinsel Trivia: Christmas at Dollywood (Short)
as
Self
2019
Lemonade Stand - Summer Favorites with Danica McKellar and Mark Deklin (Short)
as
Self
2019
On Location - Love and Sunshine (Short)
as
Self
2018
On the Money (TV Series)
as
Self
- Episode #7.13 (2018) - Self
2018
Love in Design: On Location (Short)
as
Self
2015
Impractical Jokers (TV Series)
as
Self
- Speech Impediment (2018) - Self
- The Blunder Years (2015) - Self
2018
Marvel: Earth's Mightiest Show (TV Series)
as
Self
- VFX Secrets of Shrinking Ant-Man and The Wasp and more (2018) - Self
2005
Fox and Friends (TV Series)
as
Self / Self - Author, Do Not Open This Math Book / Self - Author, Goodnight Numbers
- Episode dated 27 June 2018 (2018) - Self - Author, Do Not Open This Math Book
- Episode dated 8 March 2017 (2017) - Self - Author, Goodnight Numbers
- Episode dated 18 December 2013 (2013) - Self
- Episode dated 16 November 2012 (2012) - Self
- Episode dated 11 May 2009 (2009) - Self
- Episode dated 7 August 2008 (2008) - Self
- Episode dated 19 September 2007 (2007) - Self
- Episode dated 21 October 2005 (2005) - Self
2018
Steve (TV Series)
as
Self
- Danica McKellar/Diann Valentine, Kimberly Caldwell-Harvey & Tiffanie Davis Henry (2018) - Self
2018
Spring Fever Preview Show (TV Special)
as
Self
2018
The Real (TV Series)
as
Self
- Danica McKellar/Dolla Holla Back/Love Match (2018) - Self
2017
Daily Pop (TV Series)
as
Self - Guest
- Episode dated 16 November 2017 (2017) - Self - Guest
2017
Impractical Jokers: After Party (TV Series)
as
Self
- The Q-Pay (2017) - Self
2017
Steve Harvey (TV Series)
as
Self
- Steve Helps a Woman Wondering Why Her Live-In Boyfriend of Five Years Hasn't Proposed Yet/Danica McKellar ("The Wonder Years") (2017) - Self
2017
Harry (TV Series)
as
Self
- "Love" Star Gillian Jacobs/Veronica Pooh Nash-Poleate/Danica McKellar/Leading Lady (2017) - Self
2016
Hollywood Today Live (TV Series)
as
Self
- Ken Jeong & Dave Foley/Danica McKellar (2017) - Self
- Danica McKellar (2016) - Self
2016
Btwn2Flrs (TV Series)
as
Self
- Mommy I Didn't Do It (2016) - Self
2016
Access Daily (TV Series)
as
Self
- Episode dated 18 November 2016 (2016) - Self
2016
The Secret Life of Scientists and Engineers (TV Series)
as
Self
- Danica McKellar (2016) - Self
2015
American Music Awards 2015 (TV Special)
as
Self
2015
2015 Hero Dog Awards (TV Special)
as
Self - Presenter
2015
2016 Miss America Competition (TV Special)
as
Self - Judge
2015
2015 Billboard Music Awards (TV Special)
as
Self - Presenter
2015
Celebrity P.O.V. (TV Series documentary)
as
Self
- The TV Land Awards 2015: Red Carpet (2015) - Self
2015
2015 TV Land Awards (TV Special)
as
Self
2015
King of the Nerds (TV Series)
as
Self - Judge
- Judgement Day (2015) - Self - Judge
2014
American Music Awards 2014 (TV Special)
as
Self - Presenter
2014
The View (TV Series)
as
Self - The Wonder Years
- Ty Burrell/Fred Savage & Danica McKellar (2014) - Self - The Wonder Years
2008
Good Morning America (TV Series)
as
Self - Guest / Self - The Wonder Years / Self
- Episode dated 20 October 2014 (2014) - Self - Guest
- Episode dated 15 July 2014 (2014) - Self - The Wonder Years
- Episode dated 16 May 2013 (2013) - Self - Guest
- Episode dated 6 August 2008 (2008) - Self
2014
Goodbye How I Met Your Mother (TV Movie documentary)
as
Self
2014
Dancing with the Stars (TV Series)
as
Self - Contestant
- The Finals Award Show (2014) - Self - Contestant
- Celebrity Dance Duels (2014) - Self - Contestant
- Latin Night (2014) - Self - Contestant
- Week 6 (2014) - Self - Contestant
- Disney Night (2014) - Self - Contestant
- The Switch Up Show (2014) - Self - Contestant
- Most Memorable Year (2014) - Self - Contestant
- Week 2 (2014) - Self - Contestant
- Episode #18.1 (2014) - Self - Contestant
2014
Pânico na TV (TV Series)
as
Self
- Episode dated 19 May 2014 (2014) - Self
2014
2014 Billboard Music Awards (TV Special)
as
Self - Presenter
2014
The Tonight Show Starring Jimmy Fallon (TV Series)
as
Self
- Kevin Costner/Danica McKellar/Alan Cumming & the Broadway Cast of Cabaret (2014) - Self
2014
E! News (TV Series)
as
Self
- Episode dated 25 March 2014 (2014) - Self
2014
The Insider (TV Series)
as
Self
- Episode dated 4 March 2014 (2014) - Self
2014
Math Bites (TV Series)
as
Self - Host
- World Math (2014) - Self - Host
- Percents (2014) - Self - Host
- Binary Numbers (2014) - Self - Host
- Math Heads: Do Math in Your Head (2014) - Self - Host
- Pi (2014) - Self - Host
2012
Big Morning Buzz Live (TV Series)
as
Self
- Danica McKellar/Geoffrey Zakarian/Backstreet Boys (2013) - Self
- Kellan Lutz/Danica McKellar/Grant Bowler (2012) - Self
2013
Rock N Roll: Behind the Scenes (Short)
as
Self
2013
Nerdist: Course of the Force (TV Series)
as
Princess Leia
- Michael Rooker & CM Punk: Lighstaber Hunt (2013) - Princess Leia
2013
Teens Wanna Know (TV Series documentary)
as
Self - Guest
- The Sweet Suite Benefit for Juvenile Arthritis Red Carpet (2013) - Self - Guest
2012
Marie (TV Series)
as
Self
- Danica McKellar (2012) - Self
2012
Hollywood Uncensored with Sam Rubin (TV Series)
as
Self - Panelist
- Episode #1.205 (2012) - Self - Panelist
2012
The Nerdist: Tribute to Science (TV Special)
as
Self
2009
Free Radio (TV Series)
as
Self
- Anna's Date (2009) - Self
2009
Glenn Beck (TV Series)
as
Self
- Episode dated 6 March 2009 (2009) - Self
2009
Brink (TV Series)
as
Self
- The One with Celllphone Microscopes (2009) - Self
- The One with the Nano Water (2009) - Self
- The One with the Robot Braces (2009) - Self
2009
The Morning Show with Mike & Juliet (TV Series)
as
Self
- Episode dated 13 January 2009 (2009) - Self
2008
Jimmy Kimmel Live! (TV Series)
as
Self
- Episode #6.113 (2008) - Self
2008
I Love the New Millennium (TV Mini Series)
as
Self
- 2007 (2008) - Self
- 2006 (2008) - Self
- 2002 (2008) - Self
- 2001 (2008) - Self
2008
Julia Robinson and Hilbert's Tenth Problem (Documentary)
as
Narrator (voice)
2007
Sidewalks Entertainment (TV Series)
as
Self
- Freddy and Danica (2007) - Self
2007
Daily Dose of Dharma with Danica McKellar: Yoga and Meditation for Beginners (Video documentary)
as
Self
2007
Tavis Smiley (TV Series)
as
Self
- Episode dated 14 August 2007 (2007) - Self
2007
ABC World News Tonight with David Muir (TV Series)
as
Self
- Person of the Week: Danica McKellar (2007) - Self
2006
20/20 (TV Series documentary)
as
Self
- Life After- (2006) - Self
2005
The 7th Annual Family Television Awards (TV Special)
as
Self - Presenter
2005
Attack of the Show! (TV Series)
as
Self
- Ronald D. Moore, Danica McKellar, The Aquabats (2005) - Self
2005
Biography (TV Series documentary)
as
Self
- Child Stars II: Growing Up Hollywood (2005) - Self
2005
40 Most Awesomely Bad Break-Up Songs... Ever (TV Movie)
as
Self
2004
The 6th Annual Family Television Awards (TV Special)
as
Self
2003
Pet Star (TV Series documentary)
as
Self - Celebrity Judge #1 / Self - Judge
- Episode #2.7 (2003) - Self - Celebrity Judge #1
- Episode #2.5 (2003) - Self - Judge
2003
Four Fingers of the Dragon (Short)
as
Self
2002
The Wayne Brady Show (TV Series)
as
Self
- Episode #1.55 (2002) - Self
2002
TVography: The Wonder Years - Comedy Coming of Age (TV Movie documentary)
as
Self
2001
Weakest Link (TV Series)
as
Self
- TV Child Stars Edition (2001) - Self
2001
The 15th Annual American Comedy Awards (TV Special)
as
Self
1999
Happy Hour (TV Series)
as
Self
- Episode #1.7 (1999) - Self
1998
Loveline (TV Series)
as
Self
- Episode #4.12 (1998) - Self
1998
Home & Family (TV Series)
as
Self
- Episode dated 17 March 1998 (1998) - Self
1993
Canceled Lives: Letters from the Inside (Video documentary)
as
Self (voice)
1993
1993 Environmental Media Awards (TV Special)
as
Self
1992
Wheel of Fortune (TV Series)
as
Self - Special Guest
- Teen Week 1992: Game 5 (1992) - Self - Special Guest
1989
1989 Kids' Choice Awards (TV Special)
as
Self - Presenter
Archive Footage
2014
Entertainment Tonight (TV Series)
as
Self / Self - The Wonder Years
- Episode #41.294 (2022) - Self
- Drew Barrymore Daytime Talk Show Exclusive (2020) - Self
- Episode dated 2 July 2016 (2016) - Self
- Episode dated 27 November 2014 (2014) - Self - The Wonder Years
- Cha (2014) - Self - The Wonder Years
2021
Impractical Jokers (TV Series)
as
Self
- Twists and Turns (2021) - Self
2018
Home & Family (TV Series)
as
Self
- Alexa PenaVega/Danica McKellar (2020) - Self
- Jack Wagner/Alexa PenaVega/Tracy Lawrence (2018) - Self
2020
RK Outpost (TV Series)
as
Self
- Netflix Could Lose BILLIONS Over Cuties and Cancel Netflix - Defenders are Degenerate Filth (2020) - Self
2017
Impractical Jokers: After Party (TV Series)
as
Self
- Speech Impediment (2018) - Self
- Dover and Out (2017) - Self
- Silence of the Lame (2017) - Self
- Remember the Pact (2017) - Self
- Flatfoot the Pirate (2017) - Self
2017
Saturday Night Live: Cut for Time (TV Series)
- Hallmark Channel Christmas Promo (2017)
1991
The Wonder Years (TV Series)
as
Winnie Cooper
- The Wonder Years (1991) - Winnie Cooper (credit only)
References
Danica McKellar Wikipedia
(Text) CC BY-SA