Full Name

Crispus Attucks




Occupation

Dockworker





Name

Crispus Attucks




Role

Dockworker






Born

c.1723 (approximately age 47), Framingham, Massachusetts, British America


Similar People

Samuel Adams, Paul Revere, James Armistead Lafayette, John Adams, Patrick Henry


Died

March 5, 1770 (approximately aged 47) Boston, Massachusetts Bay
Crispus Attucks (c.1723—March 5, 1770) was the first person killed in the Boston Massacre, in Boston, Massachusetts, and is widely referred to as the first American killed in the American Revolution. Aside from the event of his death little is known for certain about Attucks. He could have been a Native American slave, or a freeman, or a merchant seaman and dockworker of Wampanoag and African descent. Circumstantial evidence suggests his father may have been Prince Yonger, an African-born slave and his mother, Nanny Peterattucks, a Natick Native American.
Contents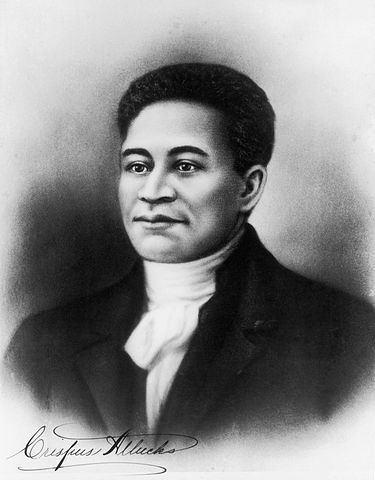 Despite the lack of clarity, Attucks became an icon of the anti-slavery movement in the mid-19th century. He was held up as the first martyr of the American Revolution. In the 1850s, as the abolitionist movement gained momentum in Boston, supporters lauded Attucks as an African American who played a heroic role in the history of the United States.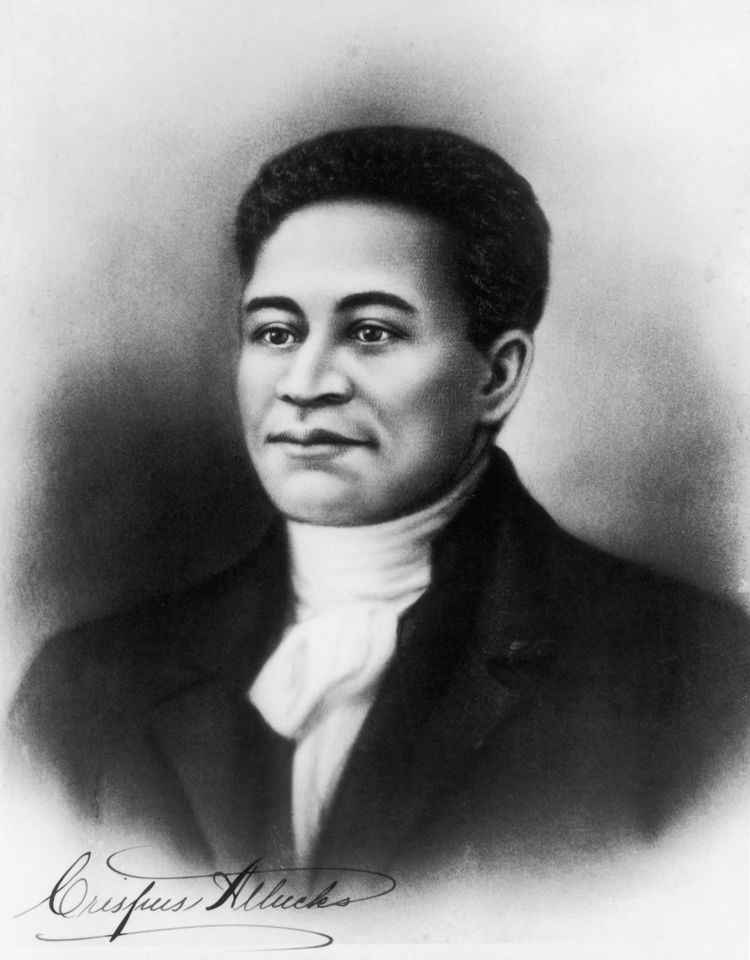 Historians disagree on whether Crispus Attucks was a free man or an escaped slave, but most agree that he was of Wampanoag and African descent. Two major sources of eyewitness testimony about the Boston Massacre, both published in 1770, did not refer to Attucks as "black" nor as a "Negro"; it appeared that Bostonians of European descent viewed him as being of mixed ethnicity. According to a contemporary account in the Pennsylvania Gazette (Philadelphia), he was a "Mulattoe man, named Crispus Attucks, who was born in Framingham, but lately belonged to New-Providence, and was here in order to go for North Carolina . . ." Because of his mixed heritage, his story is also significant for Native Americans.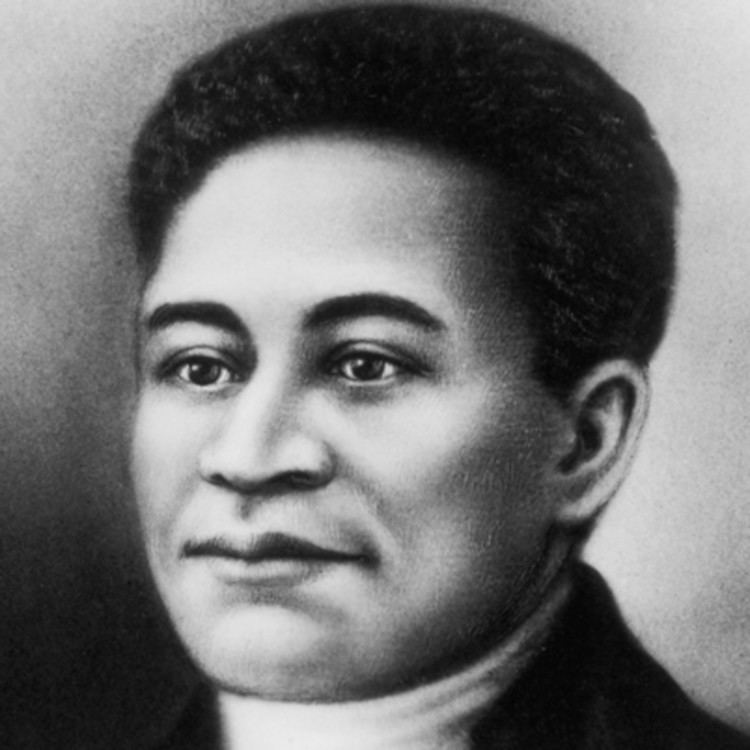 And to honor Crispus Attucks who was the leader and voice that day: The first to defy, and the first to die, with Maverick, Carr, and Gray. Call it riot or revolution, or mob or crowd as you may, such deaths have been seeds of nations, such lives shall be honored for aye...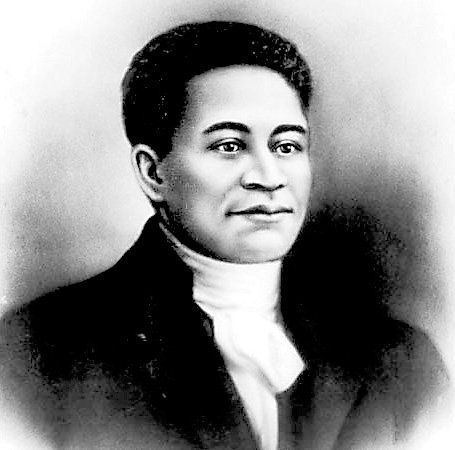 He is one of the most important figures in African-American history, not for what he did for his own race but for what he did for all oppressed people everywhere. He is a reminder that the African-American heritage is not only African but American and it is a heritage that begins with the beginning of America.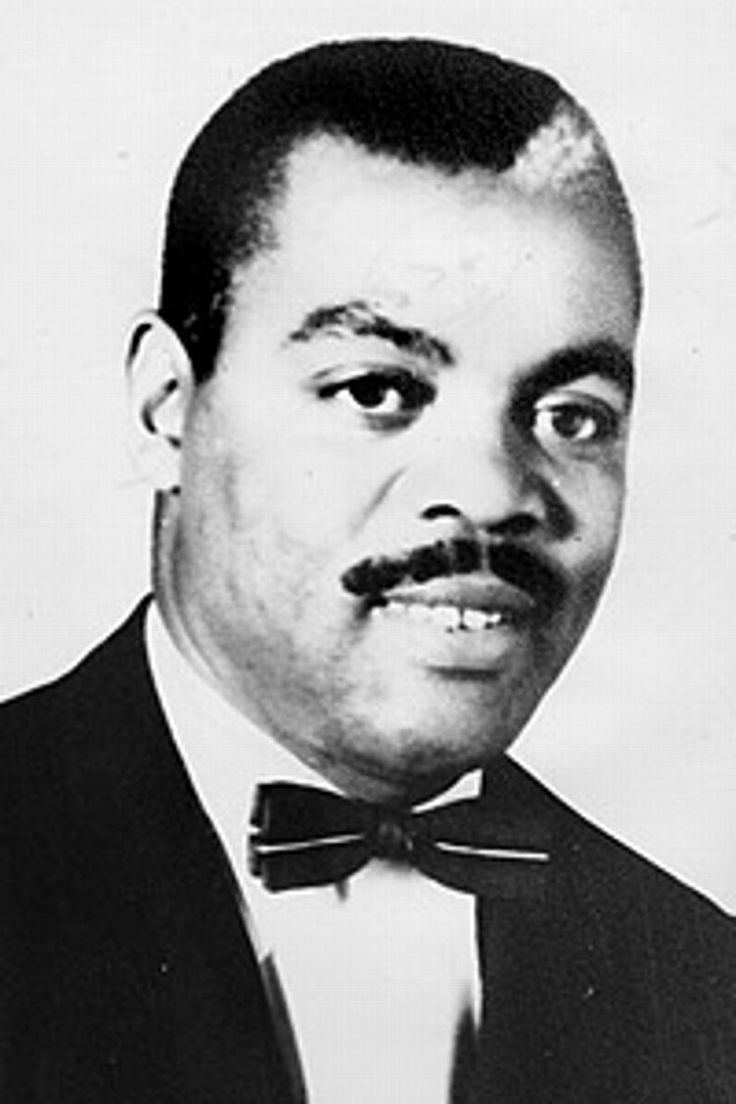 Crispus Attucks - Upside Life
Early life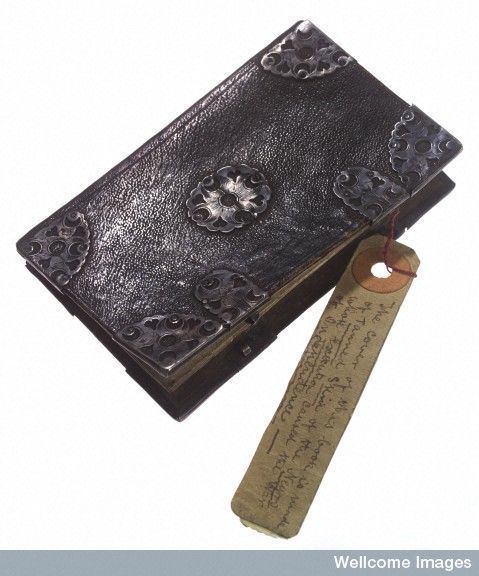 Attucks appears to have been born in Framingham, Massachusetts. While nothing is known with certainty about Attucks's family, some sources speculate that his father married a woman who originated from the Natick Tribe. Framingham had a small population of black inhabitants from at least 1716. Attucks was almost certainly of mixed African and Native American parentage and many assume he was descended from John Attuck (or Uktuck) of Massachusetts, who was hanged during King Philip's War.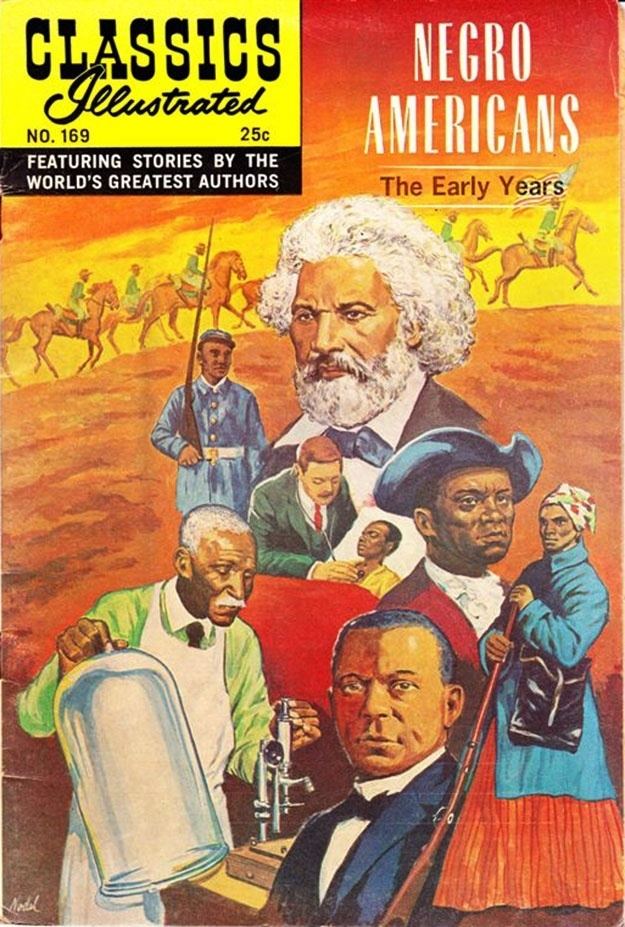 In 1750 William Brown, a slave-owner in Framingham, advertised for the return of a runaway slave named Crispas. In the advertisement, Brown describes Attucks and his clothing when he was last seen. He also said that a reward of 10 pounds would be given to whoever found and returned Attucks to him. Attucks's status at the time of the massacre as either a free black or a runaway slave has been a matter of debate for historians. What is known is that Attucks became a sailor and he spent much of the remainder of his life at sea or working around the docks along the Atlantic seaboard. Many historians also believe he went by the alias Michael Johnson in order to avoid being caught. He may only have been temporarily in Boston in early 1770, having recently returned from a voyage to the Bahamas. He was due to leave shortly afterwards on a ship for North Carolina
Boston Massacre
In the fall of 1768, British soldiers were sent to Boston in an attempt to control growing colonial unrest, which had led to a spate of attacks on local officials following the introduction of the Stamp Act and the subsequent Townshend Acts. Radical Whigs had coordinated waterfront mobs against the authorities. The presence of troops, instead of reducing tensions, served to further inflame them.
After dusk on March 5, 1770, a crowd of colonists confronted a sentry who had chastised a boy for complaining that an officer did not pay a barber bill. Both townspeople and a company of British soldiers of the 29th Regiment of Foot gathered. The colonists threw snowballs and debris at the soldiers. A group of men including Attucks approached the Old State House armed with clubs. A soldier was struck with a piece of wood, an act some witnesses claimed was done by Attucks. Other witnesses stated that Attucks was "leaning upon a stick" when the soldiers opened fire.
Five colonists were killed and six were wounded. Attucks took two ricocheted bullets in the chest and was the first to die. County coroners Robert Pierpoint and Thomas Crafts Jr. conducted an autopsy on Attucks. Attucks' body was carried to Faneuil Hall, where it lay in state until Thursday, March 8, when he and the other victims were buried together in the same grave site in Boston's Granary Burying Ground. He had lived for approximately 47 years.
Reaction and trials
John Adams successfully defended most of the accused British soldiers against a charge of murder. Two were found guilty of manslaughter. Faced with the prospect of hanging, the soldiers pleaded benefit of clergy, and were instead branded on their thumbs. In his arguments, Adams called the crowd "a motley rabble of saucy boys, negros and molattoes, Irish teagues and outlandish Jack Tarrs." In particular, he charged Attucks with having "undertaken to be the hero of the night," and with having precipitated a conflict by his "mad behavior."
Two years later United States Founding Father Samuel Adams, a cousin of John Adams, named the event the "Boston Massacre," and helped ensure it would not be forgotten. Boston artist Henry Pelham (half-brother of the celebrated portrait painter John Singleton Copley) created an image of the event. Paul Revere made a copy from which prints were made and distributed. Some copies of the print show a dark-skinned man with chest wounds, presumably representing Crispus Attucks. Other copies of the print show no difference in the skin tones of the victims.
The five who were killed were buried as heroes in the Granary Burying Ground, which also contains the graves of Samuel Adams, John Hancock, and other notable figures. While custom of the period discouraged the burial of black people and white people together, such a practice was not completely unknown. Prince Hall, for example, was interred in Copp's Hill Burying Ground in the North End of Boston 39.
Legacy and honors
1858, Boston-area abolitionists, including William Cooper Nell, established "Crispus Attucks Day" to commemorate him.
1886, the places where Crispus Attucks and Samuel Gray fell were marked by circles on the pavement. Within each circle, a hub with spokes leads out to form a wheel.
1888, a monument honoring Attucks and the other victims of the Boston Massacre was erected on Boston Common. It is over 25 feet high and about 10 feet wide. The "bas-relief" (raised portion on the face of the main part of the monument) portrays the Boston Massacre, with Attucks lying in the foreground. Under the scene is the date, March 5, 1770. Above the bas-relief stands a female figure, Free America, holding the broken chain of oppression in her right hand. Beneath her right foot, she crushes the royal crown of England. At the left of the figure, is an eagle. Thirteen stars are cut into one of the faces of the monument. Beneath these stars in raised letters are the names of the five men who were killed that day: Crispus Attucks, Samuel Gray, James Caldwell, Samuel Maverick, and Patrick Carr. Some men died a day later.
Although that year leaders of the Massachusetts Historical Society and the New England Historic Genealogical Society opposed the creation of the Crispus Attucks memorial, since the 20th century both organizations have acknowledged his role and promoted interest in black history and genealogy.
1998, the United States Treasury released "The Black Revolutionary War Patriots Silver Dollar" featuring Attucks' image on the obverse side. Funds from sales of the coin were intended for a proposed Black Revolutionary War Patriots Memorial in Washington, DC.
2002, the Afrocentrist scholar Molefi Kete Asante listed Crispus Attucks as among the 100 Greatest African Americans.
Places named for Attucks include the Crispus Attucks High School in Indianapolis, Indiana; Attucks Middle School in Sunnyside, Houston, Texas; the Crispus Attucks Elementary School in Kansas City, Missouri; the Attucks Theatre in Norfolk, Virginia; the Crispus Attucks Association in York, Pennsylvania; Crispus Attucks Road in Spring Valley, New York; Crispus Attucks Elementary School in Bedford-Stuyvesant, Brooklyn; Crispus Attucks Park in Carbondale, Illinois; Crispus Attucks Elementary School in East St. Louis, Illinois; Crispus Attucks Park in Washington, DC; the Crispus Attucks Center in Dorchester, Massachusetts; and the Crispus Attucks Bridge in Framingham, Massachusetts.
In popular culture
"First man to die for the flag we now hold high was a Black Man" is a line from Stevie Wonder's song "Black Man".
"Crispus Attucks, the first blasted" is a line from Nas's song "You Can't Stop Us Now".
The poet John Boyle O'Reilly wrote the following poem when the monument was finally unveiled:

And to honor Crispus Attucks who was the leader and voice that day: The first to defy, and the first to die, with Maverick, Carr, and Gray. Call it riot or revolution, or mob or crowd as you may, such deaths have been seeds of nations, such lives shall be honored for aye...
Melvin Tolson begins his poem "Dark Symphony" with the lines: "Black Crispus Attucks taught / Us how to die / Before white Patrick Henry's bugle breath / Uttered the Vertical / Transmitting cry: / 'Yea, give me liberty or give me death.'"
Martin Luther King, Jr. referred to Crispus Attucks in the introduction of Why We Can't Wait (1964) as an example of a man whose contribution to history provided a potent message of moral courage.
In an unsourced, popular book about Attucks, James Neyland wrote his appraisal of the man's significance:

He is one of the most important figures in African-American history, not for what he did for his own race but for what he did for all oppressed people everywhere. He is a reminder that the African-American heritage is not only African but American and it is a heritage that begins with the beginning of America.
In the 4th season 30 Rock episode "Winter Madness", character Tracy Jordan accuses a Bostonian John Hancock re-enactor of lying after claiming to have met Attucks at a Sons of Liberty meeting in 1775, five years after his death.
In February 2012, Wayne Brady, J. B. Smoove, and Michael Kenneth Williams, as well as Keith David appeared in a satirical rap music video about Crispus Attucks.
In Season 2 of Lizzie McGuire it is revealed that Lanny Onasis is a direct descendant of Crispus Attucks.
Attucks is mentioned prominently in the book "Rush Revere and the First Patriots" by Rush Limbaugh. The book is second in a series celebrating Exceptional Americans.
Nat King Cole mentions Crispus Attucks in the spoken introduction to his Capitol Records recording of "We Are Americans, Too".
In Barkley, Shut Up and Jam: Gaiden, a religion exists referring to Crispus Attucks as Clispaeth Ryuji Atuck.
In the Netflix series Luke Cage based on the Marvel Comics character of the same name, there is a housing development called the Crispus Attucks Complex, named in honor of Attucks. Cage also explains Attucks' role in the Boston Massacre at the end of the second episode of the series.
References
Crispus Attucks Wikipedia
(Text) CC BY-SA