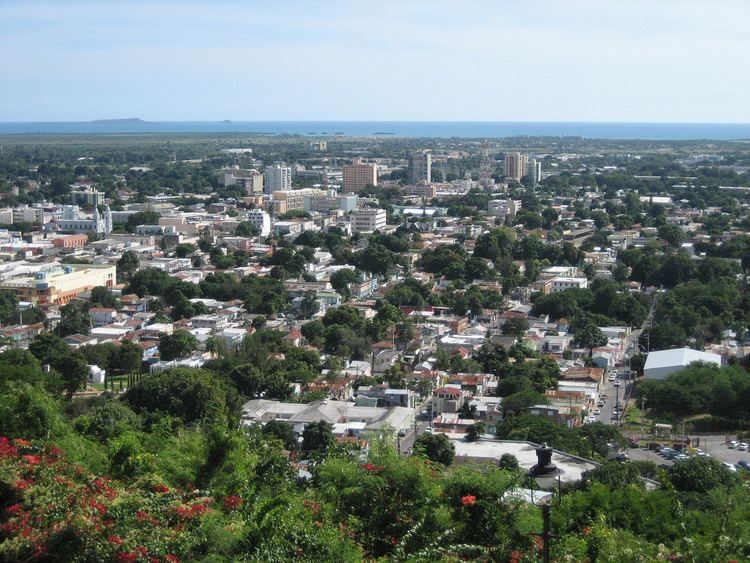 Corozal's local Taino Indian Cacique (Chief) was named Orocobix and his tribe was known as the Jatibonicu Taino.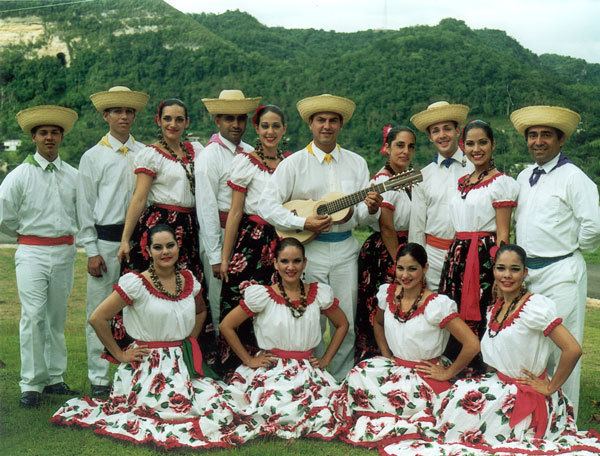 Corozal was founded in 1795 and officially became a town in 1804. Commonly known as La Cuna del Volibol or Volleyball's Crib. It takes its name from the "palma de corozo" (Acrocomia media). Its population as of the 2000 census was 36,867, and it has a land area of 43 sq mi (111 km2).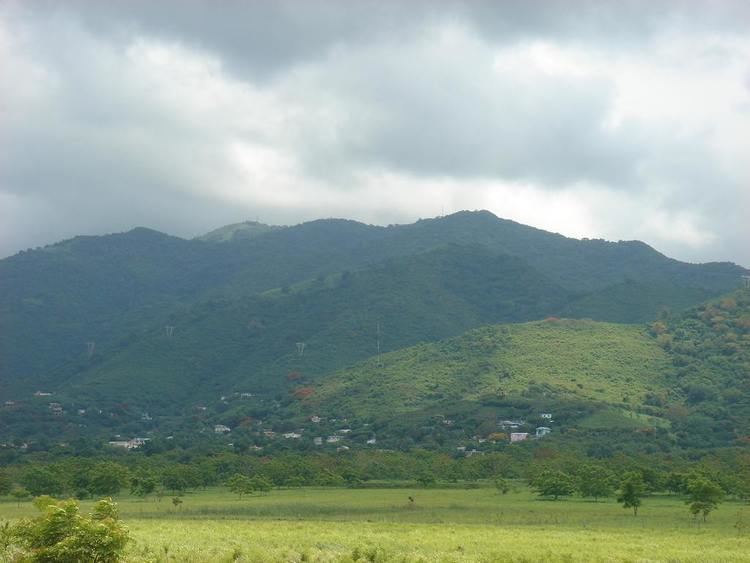 Rivers are: Río Cibuco, Río Corozal, Río de los Negros and Río Grande de Manatí.
Jacinta Ravine.
Caverna de los Quintero.
Corozal is home to the Historical Center of Cibuco, a park and museum with relics from the Puerto Rican natives (Tainos) as well as objects, paintings and artifacts from the town's history.
Local interest: El Balalaika is a cafeteria / liquor store which opened its doors around 1962 and hasn't been closed since, with the exceptions of Hurricane Hugo and the occasional political elections. It also serves as a Municipal Police Outpost.
El Rancho Recreation Center
One of Puerto Rico's major plaintain producers. New small businesses producing eggs and hydrophonic crops (lettuce, recao) are emerging.
Crafts, Artisans, services. Several manufacture enterprises have reduced or moved operations in recent years.
Patron Festivities - January
Corozal Carnival - June
San Juan Bautista Carnival - June
Plantain Festival - September
Corozo Festival - October
Male - Plataneros de Corozal (2008 national champions) (LVSM)
Female - Pinkin de Corozal (2008 national champions) LVSF
The Gold Fish Swim Team for kids and youth and a new Master's Swim Team created in 2008 under the direction of Arlene Ortiz.
All municipalities in Puerto Rico are administered by a mayor, elected every four years. The current mayor of Corozal is Sergio Torres Torres, of the Popular Democratic Party (PPD). He was elected at the 2012 general elections.
The city belongs to the Puerto Rico Senatorial district VI, which is represented by two Senators. In 2012, Miguel Pereira Castillo and Angel M. Rodríguez were elected as District Senators.
Consists of three horizontal stripes of equal width, yellow the top, green the middle and blue the bottom, and in some instances the middle stripe could have embroidered or printed the Coat Of Arms.
The flag is very similar to the provincial flag of Islas del Caró (I.D.C.) of neighbour country of El Conquistador except that the yellow stripe is half the size as the green and blue stripes much like the flag of Colombia except that the red stripe is replaced by the green one at the bottom. It is unknown whether the flag was made to coincide with the densely populated province of El Conquistador or was created by natural and neutral causes.
On a gold background three Corozo Palms, with clusters in their original color, planted on a green landscape and in front of a mountain range. At the bottom, blue and silver water waves sprinkled with gold nuggets. The three towercrown is gold with black stones. It also has another flag the colors are red and white the white star and the blue outline. The Corozo Palms represent the name of the town and its river,whose margins were populated with this palms. The mountains represent the high and striking Mountains of Corozal. The waves represent the Corozal River and gold nuggets, metal that until recently was panned in its rivera. The gold background represents the hard labor and alludes to the gold of Corozal, so appreciated long ago for its purity. The crown is an emblem used to designate the cities and towns.
Public high schools in Corozal include Escuela Superior Emilio R. Delgado and Escuela Superior Porfirio Cruz García High School in Barrio Cuchillas. The only private high school is Colegio Sagrada Familia in Barrio Pueblo.
Carmen E. Arroyo, first Puerto Rican woman elected to the New York State Assembly
Maria del Carmen Arroyo, member of the New York City Council
Aned Y. Muñiz Gracia, professor and writer
Viviana Ortiz Pastrana, fashion model and Miss Universe Puerto Rico 2011
Sixto Febus, Painter, poet, writer, teacher, philanthropist and restorer
Eddie Perez, politician served as mayor of Hartford, Connecticut from 2001-2010.
Bubu, un canino de mitos y leyendas (Un dia de Perro (titulo Mexico))" por Gollo Costra
Puertoriqueña en Nueva York: Mujer de Armas Tomas" por El Instituto de Cultura Puertoriqueña
Cuando El Rio de Corozal Cruzaba El Paralelo 38, por Gilberto Rivera