Constanzia "Connie" Corleone is a fictional character in The Godfather, a novel by Mario Puzo and the 1972 film The Godfather. In the film, Connie is portrayed by Talia Shire, the sister of director Francis Ford Coppola. Shire was nominated for the Academy Award for Best Supporting Actress for her portrayal of Connie Corleone in The Godfather Part II.
Contents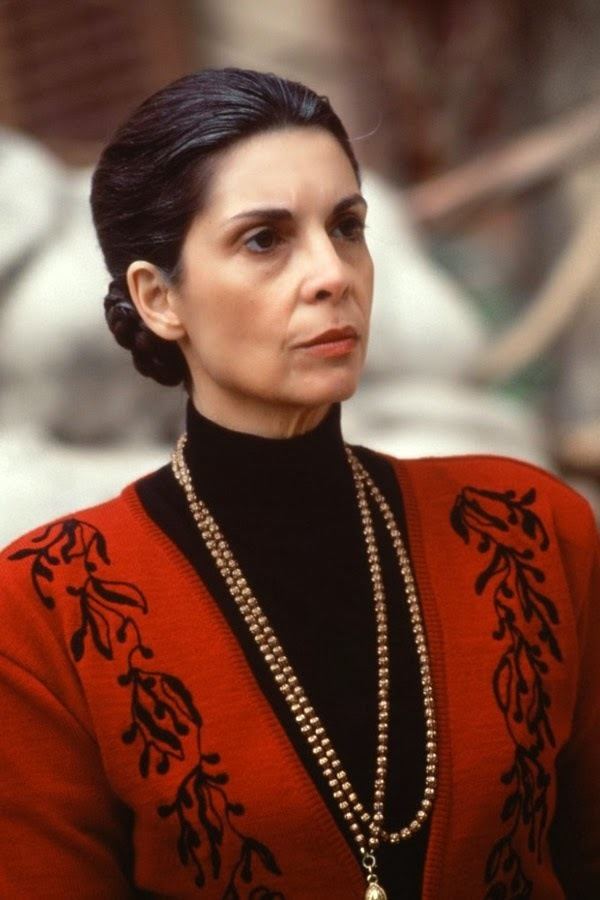 The Godfather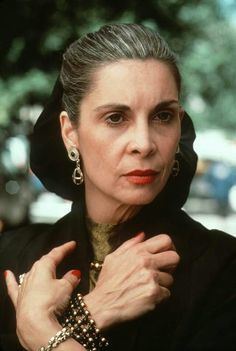 Born in 1925, Connie is the youngest child and only daughter of mafia don Vito Corleone and Carmela Corleone. She is the sister of Sonny, Fredo and Michael Corleone. She marries Sonny's friend Carlo Rizzi. Her father was very displeased that Connie married a man who was not only half northern Italian, but also had a criminal history. He only agreed to the marriage on condition that they hold an old-style Sicilian wedding.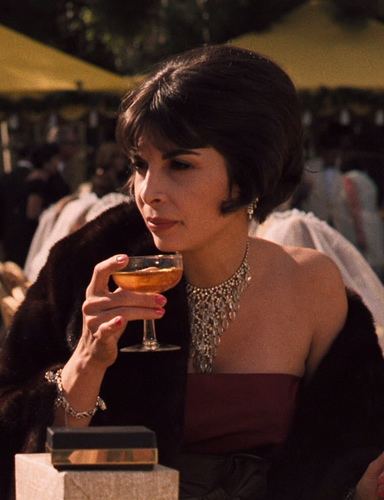 Carlo, who Puzo characterizes as "a punk sore at the world", periodically abuses and cheats on Connie in frustration at being shunted aside by the Corleone family. The night of their wedding turned out to be a harbinger of things to come; he gave Connie a black eye when she refused to give him a purse containing cash gifts from the wedding guests.
After one particularly bad beating, Connie complains to her father, who refuses to help. The book reveals that in truth, Vito was outraged at how Carlo treated Connie, but felt powerless to interfere; Italian tradition forbade a father from interfering in a daughter's marriage. Connie's family grow to resent Carlo and his mistreatment of Connie, especially her oldest brother Sonny. One day, when Sonny visits Connie, he finds her in tears and a bruised face. Sonny chases and beats up Carlo in the street, threatening to kill Carlo if he hurts Connie again.
Corleone rivals Emilio Barzini and Philip Tattaglia recruit Carlo to bring Sonny into the open. Carlo has a mistress call the house and a fight with Connie ensues that ends with Carlo again beating Connie. Connie calls the Corleone compound asking Sonny for help. An enraged Sonny drives off alone to help Connie, leaving his bodyguards following in a separate car. At a toll booth Sonny is shot and killed by Barzini's Tommy gun-wielding men.
Michael returns from Sicily and takes Sonny's place as Vito's heir apparent. When Vito dies, Michael becomes the new Don and avenges Sonny's murder by having the heads of the Five Families killed and Carlo garroted by Peter Clemenza. Connie flies into a rage when she finds out Carlo is dead and blames Michael, denouncing him in front of his wife Kay.
The Godfather Part II
In The Godfather Part II, Connie has remarried, divorced, and had affairs. She remains bitter toward Michael and announces that she intends to marry Merle Johnson, which Michael disapproves of. At the end of the film, Connie returns for her mother's funeral, having forgiven Michael. She intercedes on Fredo's behalf after Michael disowns him for conspiring with Corleone rival Hyman Roth, pleading with Michael to forgive him. Michael publicly appears to forgive Fredo. Connie later says that Fredo had drowned, unaware that Michael had him killed. After Michael and Kay divorce, Connie helps care for Michael's two children, Anthony and Mary. In a flashback at the end of the film, it is revealed that Sonny introduced her to Carlo in 1941 during Vito's birthday party.
The Godfather Part III
In The Godfather Part III, Connie is very close to her nephew Vincent Mancini, Sonny's illegitimate son with Lucy Mancini. Connie encourages Michael to bring Vincent into the Corleone family and support him in his feud with Joey Zasa. When Michael suffers a diabetic stroke and recuperates in the hospital Connie and Al Neri give Vincent the approval to kill Zasa. Connie travels with the Corleone family to Sicily. She tells Vincent to prepare a counterattack if Michael is killed. Connie encourages the aging Michael to name Vincent the new Don. Connie is still unaware that Michael had Fredo killed and says it was God's will that Fredo drowned by accident. She attends the opera, along with the entire Corleone family, in Palermo where her nephew Anthony performs. On discovering that her godfather Don Altobello has been behind the plot against their family, she kills him by giving him a gift of poisoned cannolis. Connie is last shown crying when her niece Mary is killed by an assassin intending to kill Michael.
In other media
Connie appears as a supporting character in Mark Winegardner's sequel novels The Godfather Returns and The Godfather's Revenge.
Family tree
Vito Corleone — Father
Carmela Corleone — Mother
Santino 'Sonny' Corleone — Brother
Tom Hagen — Adopted brother
Fredo Corleone — Brother
Michael Corleone — Brother
Anthony Corleone — Nephew
Mary Corleone — Niece
Vincent Corleone — Nephew
Carlo Rizzi — First Husband
Michael Francis Rizzi — Son
Victor Rizzi — Son
References
Connie Corleone Wikipedia
(Text) CC BY-SA