7.4

/

10

Alchetron

7.4

Rate This




Director

Raul Ruiz




Music director

Jorge Arriagada


Duration




Country

France






Genre

Drama, Fantasy, Horror




Screenplay

Raul Ruiz




Writer

Raoul Ruiz




Language

French





Release date

September 1983 (1983-09)




Initial release

February 22, 1984 (France)




Cast

Hugues Quester (Toby), Anne Alvaro (Isidore), Melvil Poupaud (Malo, l'enfant),

André Engel

(Le pêcheur)


Similar movies

Directed by Raul Ruiz, Pirate movies, Fantasy movies



City of Pirates (French: La Ville des pirates) is a 1983 French fantasy film directed by Raúl Ruiz. Made during Ruiz's most active and fruitful era of filmmaking, the film is considerably one of Ruiz' best works and exemplifies several recurring themes, motifs and elements of the Chilean director's style including surrealism, neo-baroque cinematography, deep depth of field, the ocean and piracy, childhood, mythology, navigation, dreamscapes, and schizophrenia.
Contents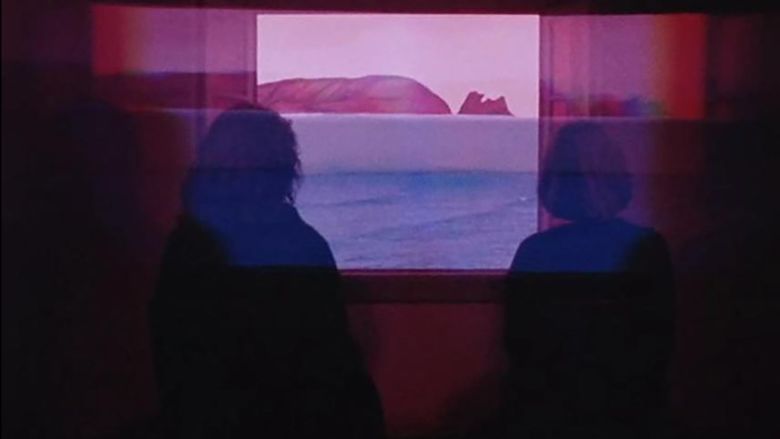 City of Pirates was shot in Portugal with a primarily French cast in a period of only three weeks. The script was produced alongside the shooting of the film. Ruiz would write the script through a process of automatic writing, where he continually tweaked the script to fit scenes already produced. Michael Goddard notes that "Ruiz would write the script each day immediately after the siesta; hence, in effect, dream the script rather than writing it." Due to this writing process, it becomes evident that the film is heavily influenced from conceptions of dreams and their relationship to storytelling and the visual.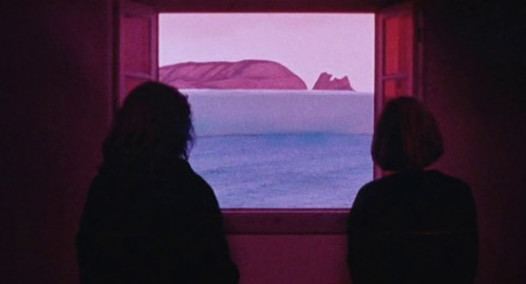 Plot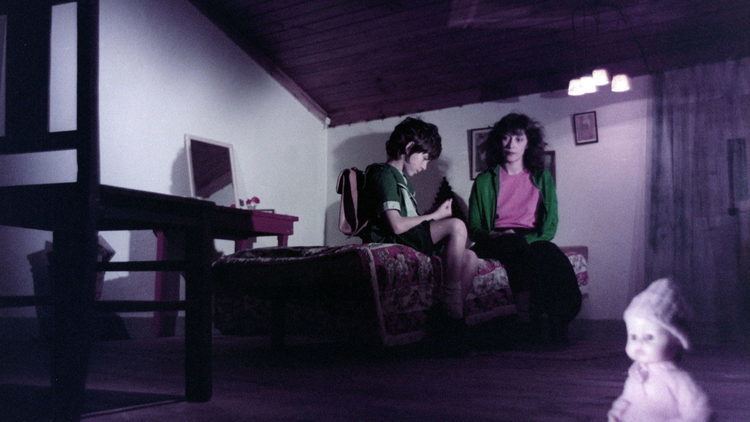 City of Pirates isn't a film that can be understood in terms of plot or plot analysis, as it doesn't have a particular plot in a conventional or linear sense. Commonly described of as a surrealist exposition and film fantastique, City of Pirates primarily follows a main character named Isidore (Anne Alvaro) through multiple episodes of non sequitur events and narrative points that, in themselves, operate in an allegorical and dreamlike nature.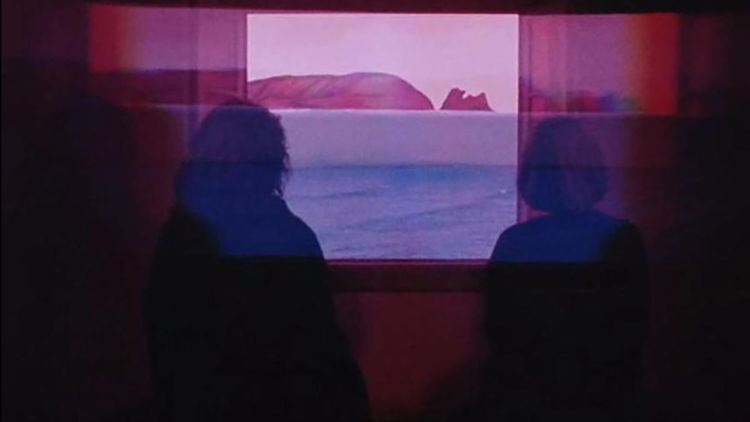 The film begins with the text-card stating "Overseas Territories, one week before the end of the war", something that isn't further described or referred to throughout the rest of the film. This initiates a common theme of City of Pirates in which narrative events are set up and never fully followed through to a traditional conclusion. Michael Goddard describes this effect as the suppression of narrative, where "every shot has a suppressed, subtracted before and after that continues to play a role in a film despite not being perceived by the spectator." We are then introduced to Isidore while she is in the company of a step-father and mother who give her commands and boss her around.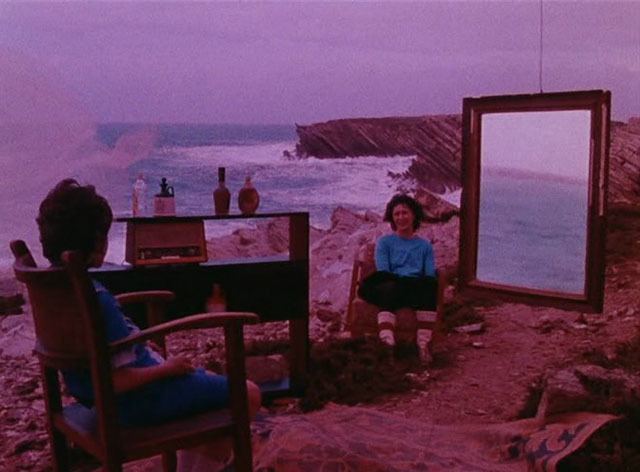 From here, we follow Isidore as she encounters a number of different characters, most notably a young boy pirate named Malo (Melvil Poupaud), who claims to have raped and murdered his family and subsequently proposes to Isidore, and a social outcast named Toby (Hugues Quester) who spends his time in a castle on an abandoned island, arguing with the internal voices of his mother, sister, and a number of members from his extended family.
Cast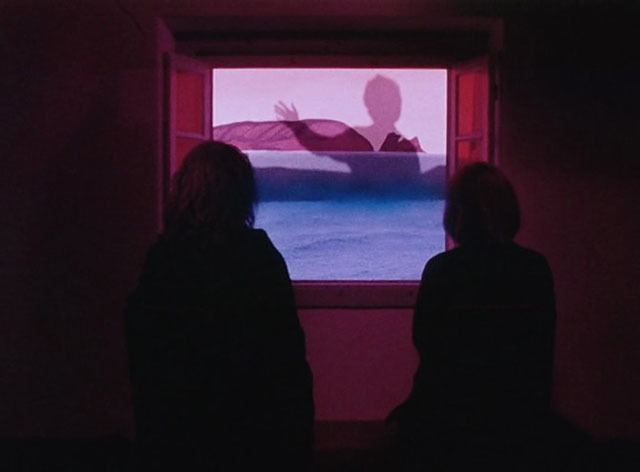 Hugues Quester as Toby
Anne Alvaro as Isidore
Melvil Poupaud as Malo, l'enfant
André Engel as Le pêcheur
Duarte de Almeida as Le père
Clarisse Dole as La mère
André Gomes as Le carabinier
Style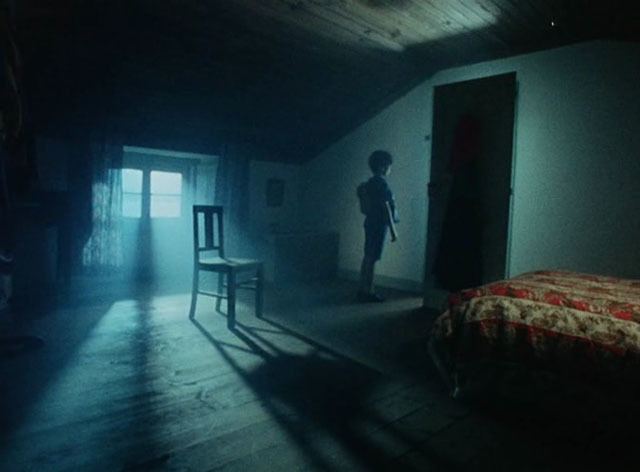 City of Pirates is a distinct example of the particular trademarks that comprise Raul Ruiz's cinematic style, using a process like bricolage to construct an entirely unique cinematic experience. Goddard writes that "to describe a film as Ruizian is more or less the equivalent of evoking City of Pirates as perhaps the most poetic and hypnotic point of Ruiz's entire career."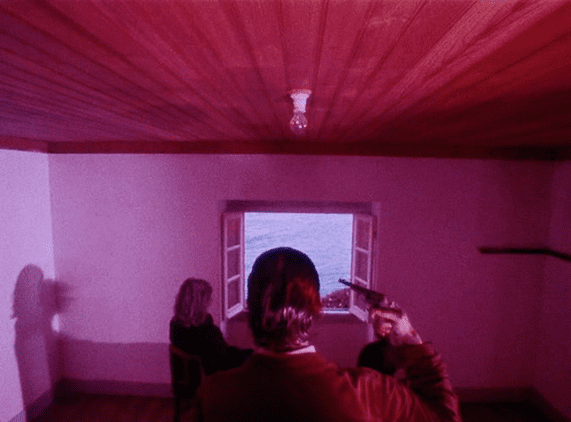 Ruiz incorporates a number of visual techniques to craft the look of his film. Some of the most prominent are the use of color gradients and filters, a split field diopter effect, deep depth of field, under and over saturation of the film stock, the superimposition of two shots, and extended and lengthy camera movements as well as awkward and unnatural camera angles that "are only possible cinematically...but that nevertheless generate their own consistent reality."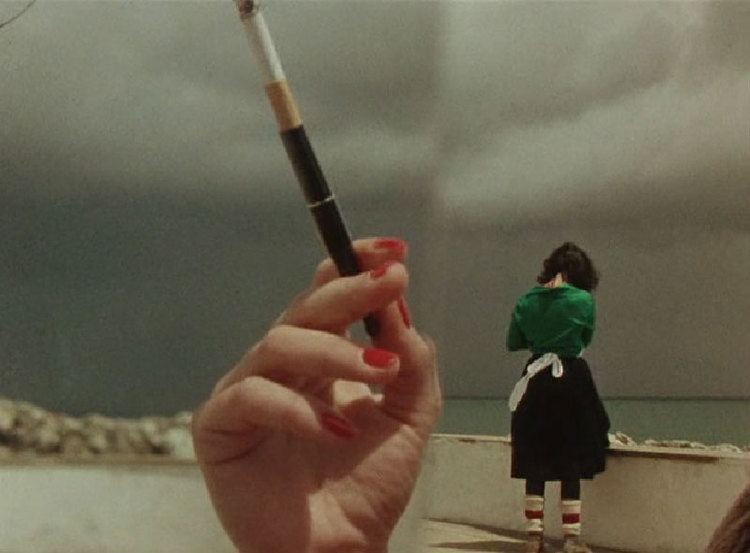 The film is often first and foremost described of as a surrealist film due in large part to its incorporation of surrealist hallmarks such as the "trust in ecstasy, scandal, the call of the wild, mystification, prophetic dreams, humour, the uncanny." However, Goddard argues that the film rather makes "use of particular surrealist procedures for the specific purpose of destabilising normative narrative forms and opening up cinematic potentials beyond the telling of a single, organic story, knowable in its entirety." As opposed to being entirely surrealistic, City of Pirates freely incorporates and associates with this style in a broader approach to filmmaking that can be more easily categorized as neo-baroque; its use of allegory, mythology, and the disjuncture of perceived space and occupied space (by both the camera and the characters as well as the spectators themselves) all point to this.
Reception
The praise and reception of Ruiz's City of Pirates fell short of his previous film Three Crowns of the Sailor (1983) which garnered him reputable respect in the international film community. Much of the praise for and criticism of City of Pirates was given retrospectively, not upon its initial release. For instance, Paul Hammond wrote of the film that "If Ruiz's film palls in its compulsive retreading of trod ground, in its insistent miracle-working, it is because such desiring fictions are by definition interminable, and autonomous," giving the film itself a quality of agency.
City of Pirates was screened to an international audience at the New York Film Festival in 1985, yet received no nominations.
References
City of Pirates Wikipedia
(Text) CC BY-SA
City of Pirates IMDb
City of Pirates themoviedb.org