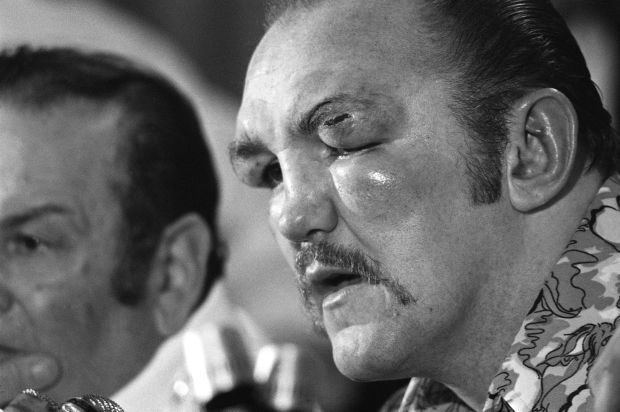 Charles Wepner was born February 26, 1939 in New York City, the son of Dolores (Hrynko) and Charles William Wepner. He is of German, Ukrainian, and Belarussian descent.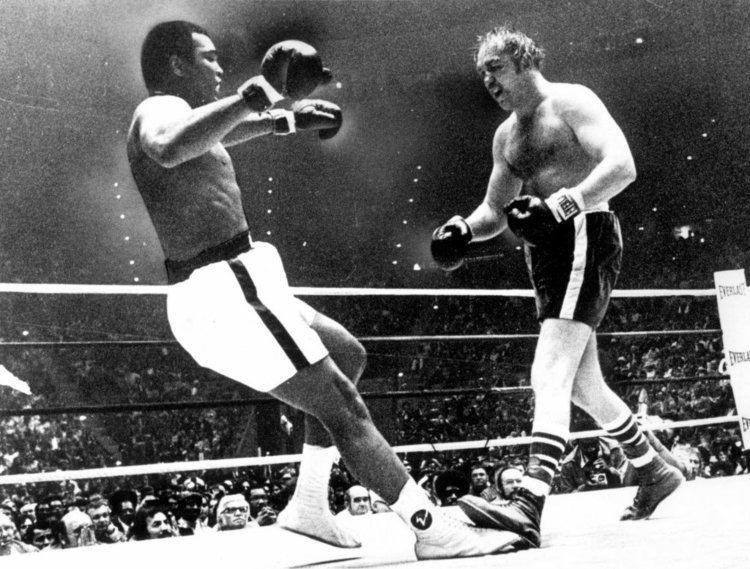 Wepner learned to fight on the streets of Bayonne, New Jersey, saying, "This was a tough town with a lot of people from the docks and the naval base and you had to fight to survive". Wepner was about a year old when he moved in with his grandmother on 28th Street near Hudson Avenue (now Kennedy Boulevard). He was raised by his mother and grandparents, living in a room that was a converted coal shed until he was 13. He was always an avid player of sports in his youth, playing basketball for the Police Athletic League when he was very young. With limited options for his future that included working as a longshoreman on the waterfront or joining the military, Wepner opted for the latter, joining the U.S. Marines, where he became a member of the boxing team, developing a reputation for being able to withstand other boxers' punches, and becoming a military champion at one of the airbases.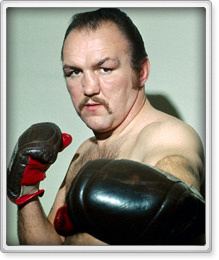 Wepner turned professional in 1964 and became a popular fighter on the Northeast's Club Boxing circuit, fighting throughout the county, including arenas close to his boyhood home such as North Bergen and Secaucus. Nicknamed "The Bayonne Bleeder," he began posting many wins and some losses. He had formerly boxed while a member of the United States Marine Corps, and had worked as a bouncer before turning pro. He was the New Jersey State Heavyweight Boxing Champion, but after losing fights to George Foreman (by knockout in three) and Sonny Liston (by knockout in ten) many boxing fans thought that his days as a contender were numbered. After the fight with Liston, Wepner needed 72 stitches in his face.
However, after losing to Joe Bugner by a knockout in three in England, Wepner won nine of his next eleven fights, including victories over Charlie Polite and former WBA Heavyweight champion Ernie Terrell.
In 1975, it was announced Wepner would challenge Muhammad Ali for the world's Heavyweight title.
According to the Cleveland Plain Dealer (February 9, 1975, Page 4-C), Carl Lombardo put up $1.3 million for the Wepner-Ali heavyweight title bout. According to a Time magazine article, "In Stitches", Ali was guaranteed $1.5 million and Wepner signed for $100,000. This was considerably more than Wepner had ever earned and he therefore did not need any coaxing. Wepner spent eight weeks near the Catskill Mountains under the guidance of Al Braverman (trainer and noted cutman) and Bill Prezant (manager). Prezant prophesied that the fight would be a big surprise. This bout was the first time Wepner had been able to train full-time. The fight was held on March 24 at the Richfield Coliseum in Richfield, Ohio south of Cleveland. Before the fight, a reporter asked Wepner if he thought he could survive in the ring with the champion, to which Wepner allegedly answered, "I've been a survivor my whole life...if I survived the Marines, I can survive Ali."
In the ninth round Wepner scored a knockdown, which Ali claimed had occurred because Wepner was stepping on his foot. Wepner went to his corner and said to his manager, "Al, start the car. We're going to the bank. We are millionaires." To which Wepner's manager replied, "You better turn around. He's getting up and he looks pissed off."
In the remaining rounds, Ali decisively outboxed Wepner and opened up cuts above both Wepner's eyes and broke his nose. Wepner was far behind on the scorecards when Ali knocked him down with 19 seconds left in the 15th round. The referee counted to seven before calling a technical knockout.
In 1976, Wepner fought professional wrestler André the Giant and lost by countout after Andre threw him out of the ring.
Wepner's last fight was on May 2, 1978 for the New Jersey State Heavyweight Championship against a new rising prospect, Scott Frank, noted for a useful heavy left hook. Wepner lost the fight in a 12-round decision, but again proved durable, Ring magazine noted. He announced his retirement after the fight.
In 1988 Wepner was convicted of dealing cocaine and sentenced to 10 years in prison.
Wepner works today with his second wife Linda in the liquor store management field for Majestic Wines and Spirits in Carlstadt, New Jersey, and is an expert in consumer liquors, wines and spirits.
A film about Wepner's career was released in 2012, and ESPN aired a documentary titled The Real Rocky on October 25, 2011. The ESPN film features a clip of Wepner's ninth round knockdown of Muhammad Ali in their 1975 world heavyweight title bout.
Wepner occasionally makes ringside appearances at boxing cards in his home state of New Jersey, signing autographs and posing for photos with boxing fans. On October 12, 2012, Wepner appeared ringside with former World Light Heavyweight champion Mike Rossman in Atlantic City, New Jersey at a Tropicana Casino & Resort Atlantic City fight card featuring a WBA NABA Lightweight title bout in the main event. Wepner held the WBA NABA heavyweight title during his boxing career.
Sylvester Stallone watched Wepner`s fight against Ali and shortly afterwards wrote the script for Rocky, but Stallone subsequently denied that Wepner provided any inspiration for the movie. Wepner filed a lawsuit which was eventually settled with Stallone for an undisclosed amount. It is speculated that the 1982 film Rocky III was influenced by his fight against Andre the Giant, as the movie features a match versus wrestler Hulk Hogan as "Thunderlips", who throws Rocky out of the ring.
Liev Schreiber played the role of Wepner in a sports film, Chuck.
Zach McGowan is playing the role of Wepner in another sports film, American Brawler.