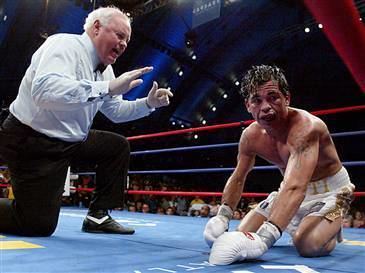 As a boxer, he compiled a professional record of 31 wins (11 by way of knockout) and 7 loses in 38 contests. In his career, he faced the likes of Jimmy Young, Chuck Wepner, and Jerry Quarry. He was ranked as high as the #9 contender for the Heavyweight championship. However, after graduating from Fairleigh Dickinson University in Teaneck, New Jersey with a degree in business in 1975, he decided to retire from boxing.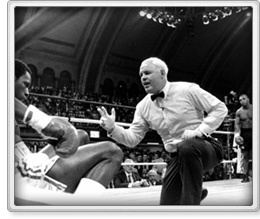 Though he came back for one more bout as a Cruiserweight against Ibar Arrington on April 15, 1977, he retired from prizefighting for good to focus on acting, writing, and a business career.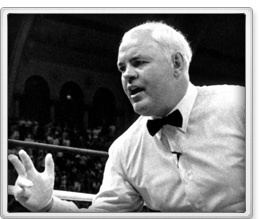 Randy Neumann was elected to the board of directors by the members of the International Boxing Federation at their annual convention, held in Montreal in May 2015. While there, he attended his first board meeting at which time he was elected Treasurer of the organization. Although he no longer referees fights (which he did for 33 years), he now supervises championship fights around the world.
Today he is the President of Randy Neumann Wealth Management located in Upper Saddle River, New Jersey
In 1982, he telephoned John Condon (president of Madison Square Garden Boxing) and expressed interest in being a referee. After Condon put in a good word with the New York State Athletic Commission, they started using him as a ringside judge. Before long, he had his first assignment as a referee in a four-round bout at the Felt Forum (a part of Madison Square Garden).
Neumann is now a widely respected figure within the boxing community and has worked in the ring for 50+ title fights involving champions including Mike Tyson, Wladimir Klitschko, Meldrick Taylor, Buddy McGirt, Chris Byrd, Evander Holyfield, John Ruiz, and many others.
Neumann wrote an article about a fight that he had against Chuck Wepner in Madison Square Garden that was published in the July 1974 issue of Sport magazine. He wrote 13 columns about boxing for the sports section of the New York Times. He wrote stories of boxing The New York Post, The New York News Magazine, Forbes, Signature, Harper's, New Jersey Monthly and other magazines. In 1988 he began writing a financial column for the Hudson Dispatch. Over the years he has syndicated the column in several newspapers. His latest book, "Fighting for your Financial Future - Round Two" is available for purchase.