Role

Pornographic actress




Full Name

Charles Everett Traynor

Born

August 21, 1937 (

1937-08-21

)

Westchester Country, New York, United States

Occupation

Pornographer, entrepreneur, actor

Parents

Angelo Traynor, Theresa Margaret George

Died

July 22, 2002 (aged 64) Chatsworth, California, U.S.
Chuck traynor interview 1976 cable access show
Charles Everett "Chuck" Traynor (August 21, 1937 – July 22, 2002) was an American pornographer and investor in various enterprises.
Contents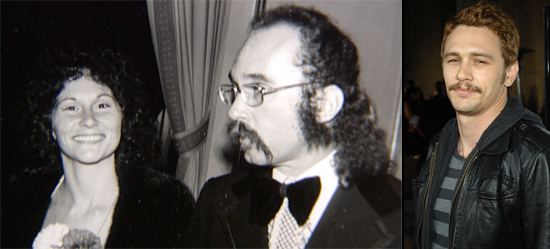 Traynor was a minor figure in the early US East Coast pornographic film industry and appeared in a number of short "loops" in the early 1970s, usually with his then-wife, Linda Lovelace. He was the production manager during the production of the world-famous 1972 movie Deep Throat.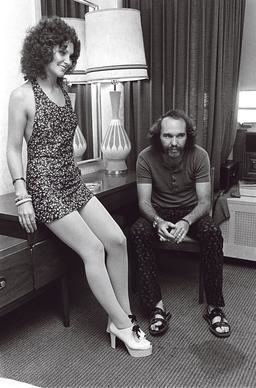 Traynor was married to two performers from the "Golden Age of Porn", from 1971 to 1974 to Lovelace (whose real name was Linda Susan Boreman) of Deep Throat fame and from 1975 to 1985 to Behind the Green Door's Marilyn Chambers, whom he also managed.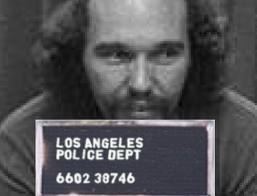 Relationship with Linda Lovelace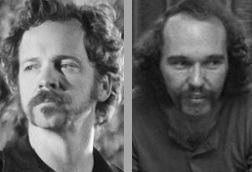 In a 1980 article in Ms. magazine, "The Real Linda Lovelace", Linda Boreman discussed Traynor and Lovelace's relationship. Steinem stated that "the myth that Lovelace loved to be sexually used and humiliated was created by her husband" and that he kept her as his prisoner. Lovelace claimed that Traynor forced her into prostitution by threatening her with a gun, repeatedly beat her, forced her to make pornography, and allowed men to rape her repeatedly. Lovelace tried to escape from Traynor three times before she was successful. She said that during Deep Throat one can see visible scars and bruises left on her legs from a beating by Traynor. According to Steinem, Traynor once stated, "When I first dated [Linda] she was so shy, it shocked her to be seen nude by a man... I created Linda Lovelace."
In 1979, Lovelace underwent a polygraph examination in which she repeated allegations she made against Traynor. During the session the test results supported the following allegations: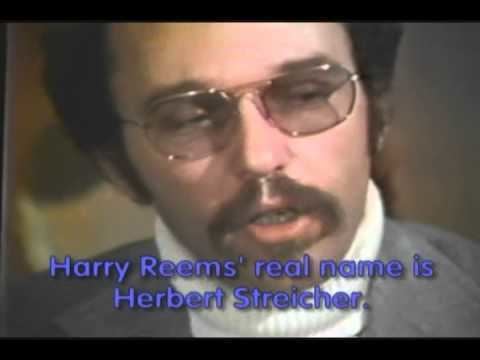 In 1971, Traynor forced Lovelace to have sex with five men for money in the Coral Gables Holiday Inn. He pointed a gun at Lovelace and threatened to kill her if she refused.
During her relationship with Traynor, Lovelace feared for her life if she tried to leave him.
He would hypnotize her.
He asked her to help him run the prostitution business, and when she refused he hit her. He used to beat her occasionally, which seemed to sexually excite him. He beat her the night before their wedding and during the filming of Deep Throat.
After she left him, Traynor threatened to shoot her sister's son if she did not return.
When out with other people, he would tell her not to speak, and she had to ask his permission to go to the toilet.
The movie Deep Throat made approximately $600 million but Lovelace only saw $1,250 since Traynor kept control of the money.
In a Vanity Fair article on Marilyn Chambers, whom Traynor married after Boreman left him, Traynor said he considered himself a country boy in that he could live away from civilization and that if his woman said something he didn't like, he thought nothing of hitting her for it.
Boreman's allegations against Traynor have been disputed since she alleged them. But in the second commentary on the DVD of "Inside Deep Throat", one member of the production crew of Deep Throat backed up Boreman's allegation of a brutal beating that she claimed left bruises that are visible in the film. The man said his motel room was next to Boreman's and Traynor's and emphatically said that Traynor beat Boreman viciously at night. Marilyn Chambers later claimed that Linda's allegations "hurt Chuck", but Deep Throat, Part 2 actress Andrea True said that most people did not like Chuck Traynor and sided with Boreman as to her allegations.
Traynor was portrayed by actor Peter Sarsgaard in the 2013 film Lovelace.
Death
Traynor died at age 64 of a heart attack in Chatsworth, California, on July 22, 2002, three months after Lovelace died from massive trauma and internal injuries as a result of a car accident. Lovelace's sister, Barbara Boreman, later said in an interview in Inside Deep Throat that she (Barbara) was disappointed that Traynor died before she could kill him.
Filmography
Actor
1975
Capone
as
Senator (as Howard Dale)
1969
Karla
as
Warren (as Howard Dale)
1969
The Layout
as
Rob / Wendy's lover (as Howard Dale)
1968
Desire Under the Palms
as
Walter / Husband (as Howard Muniz)
1968
Odd Triangle
as
Harry / Greta the maid's lover (as Howard Muniz)
1968
How I Became a Nudist
as
Nudist (uncredited)
Director
1972
Open Pussy, Insert Foot (Short)
Writer
1972
Open Pussy, Insert Foot (Short)
Cinematographer
1972
Open Pussy, Insert Foot (Short)
Editor
1972
Open Pussy, Insert Foot (Short)
Producer
1972
Open Pussy, Insert Foot (Short) (producer)
1972
The Fist (Short) (producer)
Visual Effects
1972
Open Pussy, Insert Foot (Short) (special effects coordinator)
Camera Department
1972
The Fist (Short) (camera operator)
Production Manager
1972
Deep Throat (production manager)
Self
2002
The Real... (TV Series documentary)
as
Self
- Linda Lovelace (2002) - Self
1987
Midnight Blue (TV Series)
as
Self
- Episode dated 14 April 1987 (1987) - Self
Archive Footage
2005
Midnight Blue Collection, Vol. 1: The Deep Throat Special Edition (Video documentary)
as
Self
2005
Inside Deep Throat (Documentary)
as
Self (uncredited)
References
Chuck Traynor Wikipedia
(Text) CC BY-SA