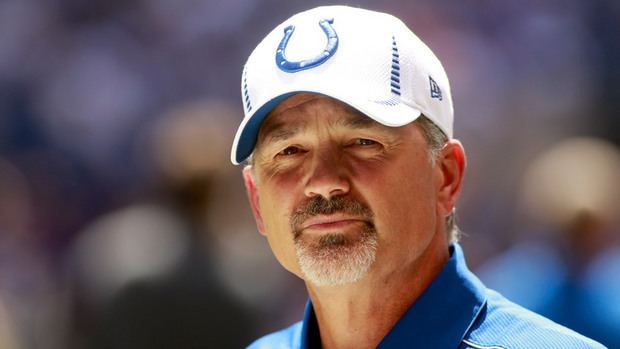 Pagano was a four-year letterman and two-year starter at strong safety at Fairview High School in Boulder, Colorado.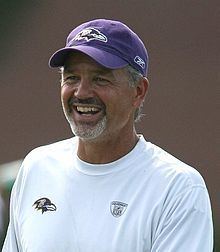 Collegiately, Pagano was a four-year letterman and four-year starter at strong safety at Wyoming and graduated with a degree in marketing in 1984.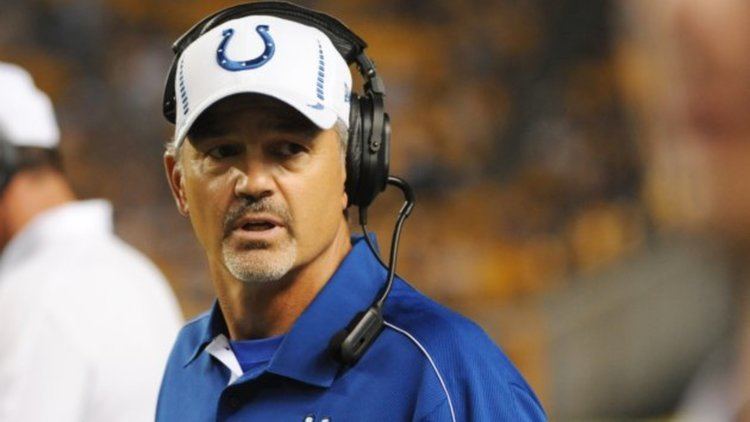 Pagano's coaching career began as a graduate assistant at Southern California from 1984 to 1985 before a parallel move to University of Miami in 1986. He was outside linebackers coach at Boise State from 1987 to 1988, then coached defensive backs at East Carolina and UNLV in 1989 and 1990, respectively. By 1991, Pagano had been promoted to defensive coordinator for UNLV, but left the team midway through the season and returned to East Carolina to coach defensive backs and outside linebackers a year later.
Pagano first linked with Butch Davis in 1995, returning to the University of Miami to coach the secondary and coordinate special teams. In his five years there, he recruited and coached four first round NFL draft picks, and during the 2000 season, his secondary was named the nation's best by College Football News. His defensive backs did not allow a passing touchdown over the last 27 quarters of the 1999 season. Miami also blocked 39 kicks in 59 games, including a school record 12 blocks in 1996.
At the end of the 2006 season, Pagano rejoined Davis following his appointment as head coach of North Carolina. In his first and only season, they finished with a record of 4–8, but were narrowly beaten by less than seven points in six of those games.
In 2001, Pagano joined Davis in the NFL as secondary coach for the Cleveland Browns. In 2003, he helped the Browns tie a franchise record for the fewest passing touchdowns allowed with 13. In 2001, the secondary accounted for 28 of the Browns' NFL-high 33 interceptions, and, in the same season, rookie cornerback Anthony Henry led the league with ten interceptions.
After leaving Cleveland in 2004, Pagano spent two seasons as the defensive backs coach of the Oakland Raiders. In 2006, the Raiders allowed just 151 passing yards per game and 285 total yards per game. This ranked them first and third in the league, respectively.
Pagano was named to John Harbaugh's initial coaching staff with the Baltimore Ravens on February 12, 2008. He served as defensive secondary coach for three seasons. He was promoted to Defensive Coordinator on January 18, 2011, succeeding Greg Mattison who accepted a similar position at the University of Michigan. Pagano's defense finished 3rd in both points allowed and in yards allowed. They finished 13 in takeaways and 2nd Rush yards allowed, but Baltimore's defense has always been known for its ability to stop the run. Pagano drastically improved the pass defense going from 21 in passing yards allowed to 4th. They improved from 9th in passing touchdowns allowed to 1st in the league. The defense also came away with 17 interceptions. Pagano is known for his ability in secondary and ability to stop opposing teams pass attack.
On January 25, 2012, Pagano was named the head coach of the Indianapolis Colts. He joined a Colts team coming off of a 2–14 season without long-time franchise cornerstone Peyton Manning. Pagano underwent treatment for leukemia from weeks 5 through 16; he returned, with his cancer in remission, during the final week of the regular season. The Colts finished 11–5, good for a 9-game turnaround over the previous year and a 5th seed playoff berth. They were defeated by the eventual Super Bowl champion Baltimore Ravens in the Wild Card round.
Looking to improve on his first season in Indy, Pagano again led the team to an 11–5 record, which was good for 1st place in the AFC South (after going 6–0 in the division). In the Wild Card matchup against the Kansas City Chiefs, the Colts overcame a 28-point halftime deficit to stun the Chiefs 45–44 giving Pagano his first playoff victory. They lost in the next round to the Patriots.
The following year, Pagano once again led the team to an 11–5 record and first place in the division. Keeping up the trend of moving forward, the Colts would defeat both the Cincinnati Bengals and Denver Broncos in the first two rounds of the playoffs, advancing to their first AFC Championship Game under Pagano. In the AFC Championship, they lost to the eventual Super Bowl Champion New England Patriots. Before that game, the Colts had notified the league that the Patriots were allegedly under inflating the footballs (Deflategate), based on a tip from the Baltimore Ravens.
Looking to defend their back-to-back division titles and finally advance to the Super Bowl, the Colts finished 8–8 in 2015 and missed the playoffs for the first time under Pagano. Quarterback Andrew Luck struggled with injuries and played just six games. Pagano did manage to keep the Colts in playoff contention all season, which included a league-leading 6 wins with reserve quarterbacks. He was given a four-year contract extension at the conclusion of the season.
Pagano was diagnosed with acute promyelocytic leukemia in September 2012, and took an indefinite leave of absence of his coaching duties. He then underwent three months of treatment at the IU Simon Cancer Center in Indianapolis. On November 5, doctors announced that Pagano's cancer is in remission. To support Pagano, two dozen of the Colts' players, and two of their cheerleaders, shaved their heads as part of a movement to support Pagano known as "CHUCKSTRONG". Offensive coordinator Bruce Arians led the Colts during the next 12 games. Pagano returned to his head coaching duties on December 24, 2012.
Pagano is a Christian. Pagano spoke about his faith during his acute promyelocytic leukemia treatment saying, "While the alias on my ID bracelet may have read 'The Rock,' [Tina and I] both believed that Christ is the solid Rock who would see us through this." He and his wife Tina are the parents of three daughters: Tara, Taylor and Tori.