Full Name

Christopher Todd Titus

Born

October 1, 1964 (age 59) (

1964-10-01

)

Website

www.christophertitus.com

Role

Comedian · christophertitus.com

Spouse

Rachel Bradley (m. 2013), Erin Carden (m. 1991–2006)

Parents

Ken Titus, Juanita C. Titus

Movies and TV shows




Profiles



Christopher titus the attack dog incident voice in my head
Christopher Todd Titus (born October 1, 1964) is an American comedian and actor. He grew up in Newark, California. Titus came to national attention with the eponymous FOX show Titus, of which he was the star, executive producer and co-creator. Time called the show "brutal, hilarious and audacious", while Newsday called him "TV's most original comic voice since Seinfeld". He is also a stand-up comedian whose act revolves around his dysfunctional family and shocking life experiences.
Contents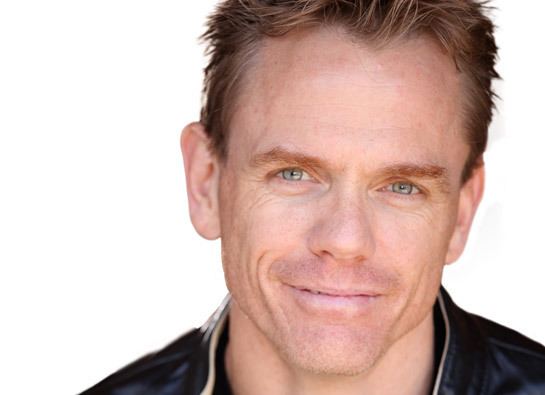 Christopher titus the word retard voice in my head
Early life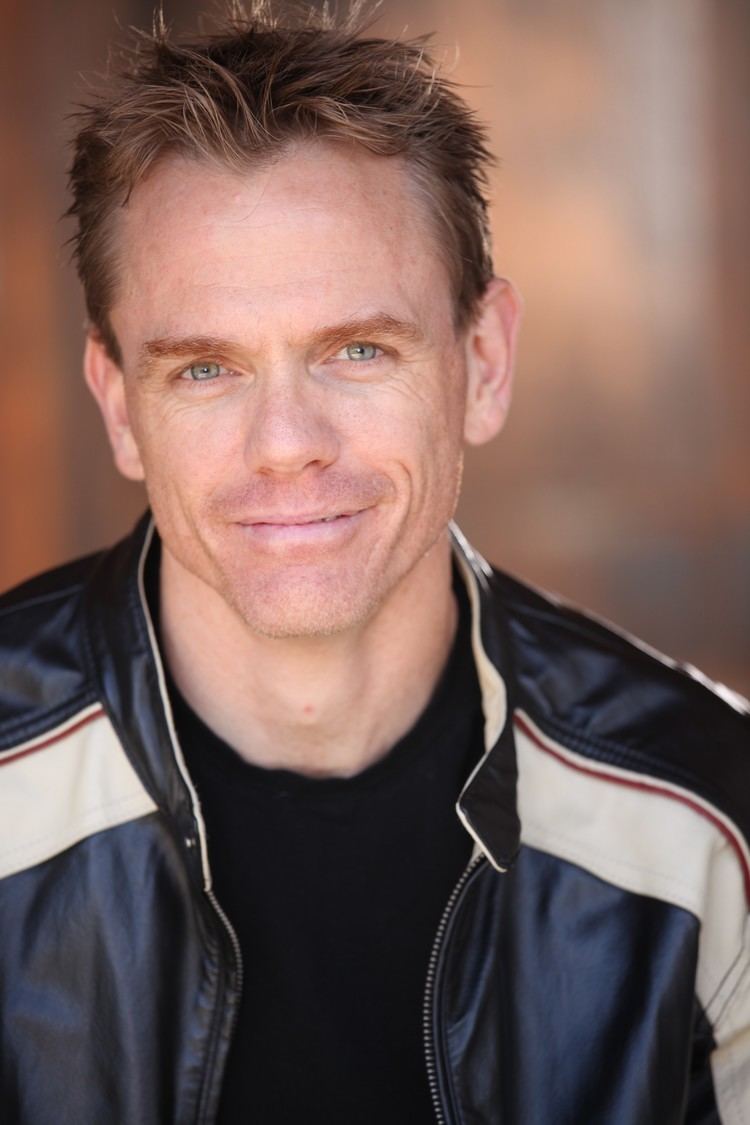 Titus was born in Castro Valley, California, to Ken and Juanita C. (née Holmes) Titus. His parents divorced when he was a young child, and he was raised largely by his father, Ken, who had several relationships during his upbringing that provide comedic material for his routines. His mother suffered from manic-depression and schizophrenia as well as alcoholism, and is also source material for his dialogues. She spent time in and out of mental hospitals. At the age of four, he was taken away from his father and given to his grandparents on his mother's side. His father planned to kidnap him back and inadvertently told a man about his plans who turned out to be a local district attorney. Rather than have him arrested, the attorney gave him legal tactics he could use to get his son back which he used and eventually regained custody of Christopher. When Christopher was 12, he ran away from his father to live with his mother, during which he lived in her garage, but he shortly moved back with his father.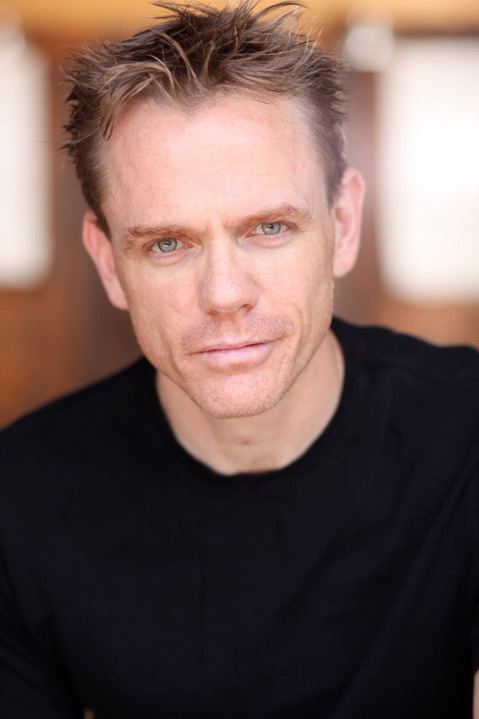 According to Titus in Norman Rockwell is Bleeding, Juanita was acquitted of murder in 1986 after killing her second husband who beat her when he came home to find that she wasn't done cooking Thanksgiving dinner. Eight years later, Juanita committed suicide after marrying another abusive man and being sent to court-ordered therapy for hurling a Duraflame log through the window of a Missouri sheriff's office. This resulted in Titus having a nervous breakdown on his flight a week after her funeral. His father, Ken Titus, died in 2001 of cardiac arrest. Chris Titus dedicated his entire Norman Rockwell is Bleeding special and an episode of his show Titus ("The Pendulum," where Christopher is in a coma following a racecar crash and Ken [played by Stacy Keach] narrated the episode, "Christopher's Neutral Space") to his late father. Titus would claim that although his father "never missed a beer in his life, or a joint, or a party, or a chance to get laid," he also "never missed a day of work, or a house payment, or a car payment. I never went hungry although he did a couple times so I wouldn't".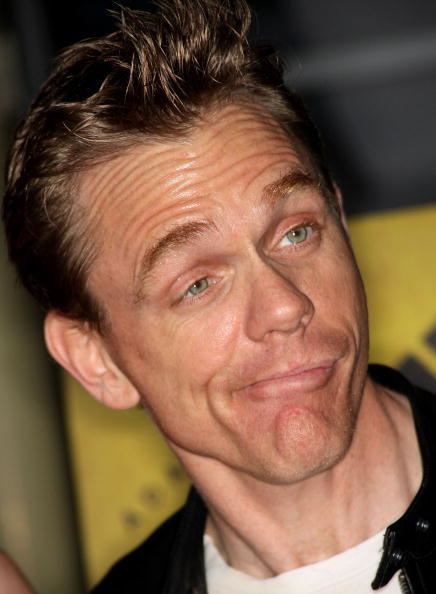 Titus had problems with alcohol and drugs during adolescence until one day, while intoxicated, he fell into a bonfire at a beach party. In the morning, his friends took him to the hospital, where the doctor told him he would have died if he had inhaled the deadly hot smoke inside of the bonfire. He has called this moment his "epiphany" and began to turn his life around and get into comedy.
Comedy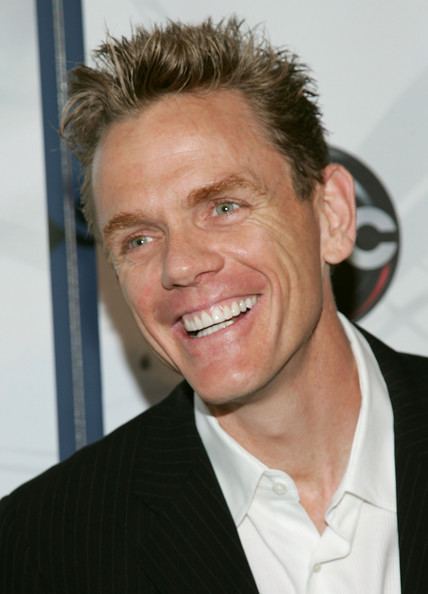 Titus jokes about darkly comedic oddities such as custody battles, mental illness, family suicides, heart attacks, domestic abuse, and the relationship with his judgmental, often cruel father. "I think our collective psychosis is hilarious. With the world moving as fast as it is, if we weren't dysfunctional, we couldn't function", says Titus. He follows an edgy, confrontational format.
Norman Rockwell is Bleeding
After years of experimentation with dark and personal storytelling, he debuted his one-man show, Norman Rockwell is Bleeding, at the Hudson Theater in Los Angeles in 2004. The performance was well received. Already a standout at the 1996, 1997 and 1999 Montreal Just for Laughs Festival, in 2000 Christopher brought his act to the Festival for a sold-out run at the Centaur Theatre. Norman Rockwell is Bleeding talks mainly about his life as a child, his parents, and his relationships. Norman Rockwell is Bleeding was released on CD on July 22, 2008, and then DVD in November 2010.
The Fifth Annual End of the World Tour
His special, "The 5th Annual End of the World Tour", premiered on Comedy Central on Sunday, March 18, 2007, at 10:00 pm EDT and was later released as a 2-Disc CD set by Comedy Central Records. In this special Titus talked about life in America since 9/11, becoming a parent, his dad passing away, and scandals that had recent high press coverage.
Love is Evol
Love is Evol deals with his divorce from Erin (renamed "Kate" in the special for legal reasons) whom he stated was turned into "a demon slithering from the fiery depths of Satan's anus" during the divorce proceedings, and the toll that abusive relationships take on people, among other things. In it, he talks about how his marriage to Erin fell apart, the ensuing divorce, his analysis of why people stay in bad relationships, his crisis of faith because of the divorce, meeting his new girlfriend's family, and dating again for the first time in two decades. It was recorded in October 2008 for Comedy Central and aired on February 14, 2009.
Neverlution
Titus' fourth stand up act is called Neverlution. He debuted it at the Montreal Comedy festival in 2010 to standing ovations. In it, Titus talks about bringing the country back to its former glory, the new generation, and politics. Comedy Central Records released a double CD of Neverlution on June 28, 2011, and the special aired on Comedy Central on July 3, 2011. The 105-minute Neverlution DVD was available for pre-order on August 3, 2011 and shipped on August 15, 2011. In a change from his earlier deals with distribution companies Titus got the rights to his special and will only distribute it through his website christophertitus.com. Titus believes that the web will make it so that artists can make the most with their art and support their fans better.
The Voice in My Head
Titus' fifth stand up act is called The Voice in My Head. It was originally called Scarred for Life but was changed in November 2012 to Epic Fail until it was changed again to The Voice in My Head in January 2013. This special deals with the different levels of failure and success Titus has encountered throughout his lifetime. It was filmed on January 26, 2013 at the Fresno Tower Theatre and was released for sale on his website on April 1, 2013, with 10% of the profit going towards The Insight Youth Project for homeless teens. Titus stated on Facebook that the reason The Voice in My Head will only be available through his website is because he was tired of the way Comedy Central would shorten his act from an hour and 40 minutes to 40 minutes for television airing. On June 5, 2013 Titus revealed on his podcast that Comedy Central has paid for the rights to air The Voice in My Head, he also stated that the terms of this deal would mean that he would have to quit offering the special through his website, after June 9, 2013. The Voice in My Head aired on October 5, 2013 on Comedy Central.
Angry Pursuit of Happiness
Titus' sixth act is called Angry Pursuit of Happiness. His special Angry Pursuit of Happiness was filmed on September 27, 2014 in Santa Barbara, CA, and was put on sale on his website on December 5, 2014.
Born with a Defect
Titus' seventh special, which began touring immediately after Angry Pursuit of Happiness wrapped up its tour, is called Born with a Defect.
Television
Christopher Titus had his own sitcom, Titus, which aired on the FOX Network from 2000 to 2002. It was an adaptation of his stories from Norman Rockwell is Bleeding and, despite the censors requesting Titus tone down the subject matter, was met with great critical acclaim. The show ended up getting canceled in 2002 after executives told Titus that they wanted the new season to feature Erin and Titus breaking up. Titus, who bases all of his comedy on reality, objected since he and then-wife Erin Carden were together at the time and ended up fired. Ironically, Titus would later divorce Carden on June 6, 2006.
Titus' stand-up television appearances include The Tonight Show with Jay Leno and Comedy Central's Premium Blend. He has also hosted Fox's Good Day Live, VH1's Dashboard Dreams and Comedy Central's USO Comedy Tour.
His television guest appearances include UPN's Twilight Zone, CBS's Yes, Dear, Fox's 21 Jump Street, as Damon in Beyond Belief: Fact or Fiction (1998 "Mysterious Animals"), NBC's Jenny, and ABC's Lois & Clark: The New Adventures of Superman. Rizzoli and Isles Season 5 Episode 15 His film credits include co-starring roles in Killer Klowns from Outer Space, Scar, and Remarkable Power. He has been a frequent guest on The Tonight Show, Politically Incorrect and The Late Late Show with Craig Ferguson.
Awards
Titus received a Writer's Guild nomination for his work on Titus, and the show received an Emmy nomination. In 2004, "Norman Rockwell is Bleeding" became his first televised special, premiering on Showtime.
Post-Titus
After Titus was cancelled, Titus starred in a futuristic one-hour pilot for NBC called Future Tense. The series was not picked up by NBC. He has had writing/producing deals with NBC, Sony, and Showtime. He recently shot Special Unit, a pilot he created for Comedy Central. Titus described the show as The Shield, with midgets and handicapped actors.
Titus appeared on the show Big Shots, which premiered on ABC September 27, 2007. The filming was interrupted by the 2007–2008 Writers' Guild of America strike and has since been cancelled. Titus played a supporting role in a 2012 comedy film about New Jersey soccer moms starring Janeane Garofalo and entitled Bad Parents. He has recently become the host of the new show Pawnography, a spin-off of Pawn Stars. The show first aired on July 10, 2014.
Podcast
Since January 28, 2011, he has been airing a podcast from "The Combustion Lounge". His sidekicks on the show are his wife, Bombshell Rae (Rachel Bradley), and Stuntman Tommy, an old friend of Titus, who also did stunt work on the TV show Titus. The show airs once a week and, after some early sound problems, has become consistent. Within the first four months it broke the top ten podcasts on iTunes. The show usually starts with a prerecorded monologue by Titus in form of a comedic rant called "The Armageddon Update", which serves as an introduction into the topic of the day. The official motto of the show is "Never unbiased, always unbalanced", topics usually include news at the time of airing like the predicted rapture of May 21, 2011, plus personal topics. At the end of the October 4, 2012 podcast, it was announced that Stuntman Tommy would no longer be part of the podcast. Since then, "Nerdpunk" Jeff Fox, who also works on at least one podcast of the Adam Carolla Network, has joined most of the recent shows. In January 2014, Fox announced his retirement from the podcast, and that Willie "Jello" Johnson, Titus' half brother, would take over as the third voice on the show.
In June 2015, it was revealed on the podcast that Willie "Jello" Johnson was actually a character created and voiced by Titus for several years. Titus chose to end his portrayal of the character due to fears of Johnson being considered a racist caricature, as Titus, who is white, voiced Johnson with a stereotypical African-American dialect.
Comments regarding Sarah Palin
In an appearance on The Adam Carolla Show, on June 7, 2011, Titus sparked outrage by saying that if Sarah Palin were elected president, he would "hang out on the grassy knoll all the time, just loaded and ready." He later apologized on Facebook to Mrs. Palin's family, asking people to "stop the death threats." However, in his apology, he managed to take a few more shots at Palin, opining that "America has set a low bar when accepting a possible leader."
Personal life
Titus married Rachel Bradley in 2013.
Discography
Norman Rockwell is Bleeding (2004) Comedy Central Records
The Fifth Annual End of The World Tour (2007) Comedy Central Records
Love Is Evol (2009) Comedy Central Records
Neverlution (2011) Comedy Central Records
Voice in My Head (2013) DVD Exclusive
Angry Pursuit of Happiness (2015)
Born With a Defect (2016)
Filmography
Writer
2019
Christopher Titus: Amerigeddon (TV Special documentary)
2017
Christopher Titus: Born with a Defect (TV Special)
2015
Christopher Titus: The Angry Pursuit of Happiness (TV Special documentary)
2013
Christopher Titus: Voice in My Head (TV Special) (written by)
2011
Christopher Titus: Neverlution (TV Special)
2009
Christopher Titus: Love Is Evol (TV Special)
2007
5th Annual End of the World Tour (TV Special documentary) (written by)
2006
Special Unit (TV Movie)
2004
Christopher Titus: Norman Rockwell Is Bleeding (TV Special) (written by)
-
Titus (TV Series) (based upon the stage show "Norman Rockwell is Bleeding" by - 54 episodes, 2000 - 2002) (creator - 54 episodes, 2000 - 2002) (written by - 7 episodes, 2000 - 2002) (writer - 1 episode, 2000)
- The Protector (2002) - (based upon the stage show "Norman Rockwell is Bleeding" by) / (creator)
- Insanity Genetic: Part 2 (2002) - (based upon the stage show "Norman Rockwell is Bleeding" by) / (creator)
- Insanity Genetic: Part 1 (2002) - (based upon the stage show "Norman Rockwell is Bleeding" by) / (creator)
- The Visit (2002) - (based upon the stage show "Norman Rockwell is Bleeding" by) / (creator) / (written by)
- After Mrs. Shafter (2002) - (based upon the stage show "Norman Rockwell is Bleeding" by) / (creator)
- Same Courtesy (2002) - (based upon the stage show "Norman Rockwell is Bleeding" by) / (creator)
- The Session (2002) - (based upon the stage show "Norman Rockwell is Bleeding" by) / (creator)
- Hot Streak (2002) - (based upon the stage show "Norman Rockwell is Bleeding" by) / (creator)
- Bachelor Party (2002) - (based upon the stage show "Norman Rockwell is Bleeding" by) / (creator)
- Too Damn Good (2002) - (based upon the stage show "Norman Rockwell is Bleeding" by) / (creator)
- Into Thin Air (2002) - (based upon the stage show "Norman Rockwell is Bleeding" by) / (creator)
- Tommy's Crush (2002) - (based upon the stage show "Norman Rockwell is Bleeding" by) / (creator)
- Errrr (2002) - (based upon the stage show "Norman Rockwell is Bleeding" by) / (creator)
- Grandma Titus (2002) - (based upon the stage show "Norman Rockwell is Bleeding" by) / (creator)
- The Trial (2002) - (based upon the stage show "Norman Rockwell is Bleeding" by) / (creator) / (written by)
- Houseboat (2001) - (based upon the stage show "Norman Rockwell is Bleeding" by) / (creator)
- Grad School (2001) - (based upon the stage show "Norman Rockwell is Bleeding" by) / (creator)
- Shannon's Song (2001) - (based upon the stage show "Norman Rockwell is Bleeding" by) / (creator)
- Tommy's Not Gay (2001) - (based upon the stage show "Norman Rockwell is Bleeding" by) / (creator)
- Amy's Birthday (2001) - (based upon the stage show "Norman Rockwell is Bleeding" by) / (creator)
- Racing in the Streets (2001) - (based upon the stage show "Norman Rockwell is Bleeding" by) / (creator)
- The Wedding (2001) - (based upon the stage show "Norman Rockwell is Bleeding" by) / (creator)
- The Pendulum (2001) - (based upon the stage show "Norman Rockwell is Bleeding" by) / (creator) / (written by)
- The Pit (2001) - (based upon the stage show "Norman Rockwell is Bleeding" by) / (creator)
- Three Strikes (2001) - (based upon the stage show "Norman Rockwell is Bleeding" by) / (creator)
- Private Dave (2001) - (based upon the stage show "Norman Rockwell is Bleeding" by) / (creator)
- Hard-Ass (2001) - (based upon the stage show "Norman Rockwell is Bleeding" by) / (creator)
- Tommy's Girlfriend II (2001) - (based upon the stage show "Norman Rockwell is Bleeding" by) / (creator)
- The Gift of the Car Guy (2001) - (based upon the stage show "Norman Rockwell is Bleeding" by) / (creator)
- Life Forward (2001) - (based upon the stage show "Norman Rockwell is Bleeding" by) / (creator)
- NASCAR (2001) - (based upon the stage show "Norman Rockwell is Bleeding" by) / (creator)
- Deprogramming Erin (2001) - (based upon the stage show "Norman Rockwell is Bleeding" by) / (creator)
- The Smell of Success (2001) - (based upon the stage show "Norman Rockwell is Bleeding" by) / (creator) / (written by)
- When I Say Jump (2001) - (based upon the stage show "Norman Rockwell is Bleeding" by) / (creator)
- Sunday! Sunday! Sunday! (2001) - (based upon the stage show "Norman Rockwell is Bleeding" by) / (creator)
- The Last Noelle (2000) - (based upon the stage show "Norman Rockwell is Bleeding" by) / (creator)
- The Reconciliation (2000) - (based upon the stage show "Norman Rockwell is Bleeding" by) / (creator)
- Tommy's Girlfriend (2000) - (based upon the stage show "Norman Rockwell is Bleeding" by) / (creator)
- The Perfect Thanksgiving (2000) - (based upon the stage show "Norman Rockwell is Bleeding" by) / (creator)
- Locking Up Mom (2000) - (based upon the stage show "Norman Rockwell is Bleeding" by) / (creator) / (written by)
- What's Up, Hollywood (2000) - (based upon the stage show "Norman Rockwell is Bleeding" by) / (creator)
- The Surprise Party (2000) - (based upon the stage show "Norman Rockwell is Bleeding" by) / (creator)
- The Test (2000) - (based upon the stage show "Norman Rockwell is Bleeding" by) / (creator)
- Titus Is Dead (2000) - (based upon the stage show "Norman Rockwell is Bleeding" by) / (creator)
- Intervention (2000) - (based upon the stage show "Norman Rockwell is Bleeding" by) / (creator)
- Mom's Not Nuts (2000) - (based upon the stage show "Norman Rockwell is Bleeding" by) / (creator)
- Red Asphalt (2000) - (based upon the stage show "Norman Rockwell is Bleeding" by) / (creator)
- Titus Integritous (2000) - (based upon the stage show "Norman Rockwell is Bleeding" by) / (creator)
- The Break-Up (2000) - (based upon the stage show "Norman Rockwell is Bleeding" by) / (creator) / (written by)
- Dave Moves Out (2000) - (based upon the stage show "Norman Rockwell is Bleeding" by) / (creator)
- Dad's Dead (2000) - (based upon the stage show "Norman Rockwell is Bleeding" by) / (creator) / (writer)
- Sex with Pudding (2000) - (based upon the stage show "Norman Rockwell is Bleeding" by) / (creator)
Actor
2023
The Vortex (completed)
as
Jimmy
2018
We're Not Friends (TV Series)
as
Vic
- Don Sucks (2018) - Vic
2017
Special Unit
as
Garrett Fowler
2015
Finding Carter (TV Series)
as
Detective Dougherty
- The Corrections (2015) - Detective Dougherty
2015
Rizzoli & Isles (TV Series)
as
Jerry Jankowski
- Gumshoe (2015) - Jerry Jankowski
2015
The Exes (TV Series)
as
Officer Burke
- Requiem for a Dream (2015) - Officer Burke
2011
CSI: Miami (TV Series)
as
Trevor Mason
- Caged (2011) - Trevor Mason
2008
Remarkable Power
as
JP Zahn
2007
Big Shots (TV Series)
as
Brody Johns
- Who's the Boss? (2008) - Brody Johns
- Sex Be Not Proud (2008) - Brody Johns
- The Better Man (2008) - Brody Johns
- The Way We Weren't (2007) - Brody Johns
- Who's Your Daddy? (2007) - Brody Johns
- Car Trouble (2007) - Brody Johns
- Greatest Amerimart Hero (2007) - Brody Johns
- Three's a Crowd (2007) - Brody Johns
- The Good, the Bad, and the Really Ugly (2007) - Brody Johns
- Tall, Dark and Hairless (2007) - Brody Johns
- Pilot (2007) - Brody Johns
2006
Special Unit (TV Movie)
as
Garrett Fowler
2003
Future Tense (TV Movie)
as
John Chase
2003
Yes, Dear (TV Series)
as
Brian
- When Jimmy Met Greggy (2003) - Brian
2002
The Twilight Zone (TV Series)
as
Gabe O'Brien
- Gabe's Story (2002) - Gabe O'Brien
2000
Titus (TV Series)
as
Christopher Titus
- The Protector (2002) - Christopher Titus
- Insanity Genetic: Part 2 (2002) - Christopher Titus
- Insanity Genetic: Part 1 (2002) - Christopher Titus
- The Visit (2002) - Christopher Titus
- After Mrs. Shafter (2002) - Christopher Titus
- Same Courtesy (2002) - Christopher Titus
- The Session (2002) - Christopher Titus
- Hot Streak (2002) - Christopher Titus
- Bachelor Party (2002) - Christopher Titus
- Too Damn Good (2002) - Christopher Titus
- Into Thin Air (2002) - Christopher Titus
- Tommy's Crush (2002) - Christopher Titus
- Errrr (2002) - Christopher Titus
- Grandma Titus (2002) - Christopher Titus
- The Trial (2002) - Christopher Titus
- Houseboat (2001) - Christopher Titus
- Grad School (2001) - Christopher Titus
- Shannon's Song (2001) - Christopher Titus
- Tommy's Not Gay (2001) - Christopher Titus
- Amy's Birthday (2001) - Christopher Titus
- Racing in the Streets (2001) - Christopher Titus
- The Wedding (2001) - Christopher Titus
- The Pendulum (2001) - Christopher Titus
- The Pit (2001) - Christopher Titus
- Three Strikes (2001) - Christopher Titus
- Private Dave (2001) - Christopher Titus
- Hard-Ass (2001) - Christopher Titus
- Tommy's Girlfriend II (2001) - Christopher Titus
- The Gift of the Car Guy (2001) - Christopher Titus
- Life Forward (2001) - Christopher Titus
- NASCAR (2001) - Christopher Titus
- Deprogramming Erin (2001) - Christopher Titus
- The Smell of Success (2001) - Christopher Titus
- When I Say Jump (2001) - Christopher Titus
- Sunday! Sunday! Sunday! (2001) - Christopher Titus
- The Last Noelle (2000) - Christopher Titus
- The Reconciliation (2000) - Christopher Titus
- Tommy's Girlfriend (2000) - Christopher Titus
- The Perfect Thanksgiving (2000) - Christopher Titus
- Locking Up Mom (2000) - Christopher Titus
- What's Up, Hollywood (2000) - Christopher Titus
- The Surprise Party (2000) - Christopher Titus
- The Test (2000) - Christopher Titus
- Titus Is Dead (2000) - Christopher Titus
- Intervention (2000) - Christopher Titus
- Mom's Not Nuts (2000) - Christopher Titus
- Red Asphalt (2000) - Christopher Titus
- Titus Integritous (2000) - Christopher Titus
- The Break-Up (2000) - Christopher Titus
- Dave Moves Out (2000) - Christopher Titus
- Dad's Dead (2000) - Christopher Titus
- Sex with Pudding (2000) - Christopher Titus
2000
Who's Watching Who? (TV Movie)
as
Starring
1998
Beyond Belief: Fact or Fiction (TV Series)
as
Greg Hanson (segment "The Motorcycle")
- The Motorcycle/Blind Man's Dog/Deer Hunters/Tribal Curse/The Card Game (1998) - Greg Hanson (segment "The Motorcycle")
1998
Damon (TV Series)
as
Murphy
- The Apartment (1998) - Murphy
1998
Prey (TV Series)
as
Marksman
- Discovery (1998) - Marksman
1998
Jenny (TV Series)
as
Surf Guy
- A Girl's Gotta Get It (1998) - Surf Guy
1997
Union Square (TV Series)
as
Guy
- Michael's First Stand (1997) - Guy
1997
Deep Family Secrets (TV Movie)
as
Cowboy 1
1996
Crash Dive (Video)
as
Dent
1996
Lois & Clark: The New Adventures of Superman (TV Series)
as
State Trooper
- Dead Lois Walking (1996) - State Trooper
1989
Grand Deceptions (TV Movie)
as
Paramilitary Man #1
1989
21 Jump Street (TV Series)
as
Jack Archer
- Woolly Bullies (1989) - Jack Archer
1988
Killer Klowns from Outer Space
as
Bob McReed (as Chris Titus)
Producer
2021
Rachel Bradley: Alpha Chick (TV Special) (executive producer)
2020
Ron Funches: Awakening (executive producer)
2020
Everlast: The Live Acoustic (Video) (executive producer)
2020
Fortune Feimster: Wheel of Fortune's Jokes (Video) (executive producer)
2020
Josh Wolf: Weird Times (Video) (executive producer)
2019
Christopher Titus: Amerigeddon (TV Special documentary) (executive producer)
2017
Christopher Titus: Born with a Defect (TV Special) (executive producer)
2017
Special Unit (executive producer)
2015
Christopher Titus: The Angry Pursuit of Happiness (TV Special documentary) (executive producer)
2013
Christopher Titus: Voice in My Head (TV Special) (executive producer)
2011
Christopher Titus: Neverlution (TV Special) (executive producer)
2009
Christopher Titus: Love Is Evol (TV Special) (executive producer)
2006
Special Unit (TV Movie) (executive producer)
2004
Christopher Titus: Norman Rockwell Is Bleeding (TV Special) (executive producer)
2000
Titus (TV Series) (executive producer - 54 episodes)
- The Protector (2002) - (executive producer)
- Insanity Genetic: Part 2 (2002) - (executive producer)
- Insanity Genetic: Part 1 (2002) - (executive producer)
- The Visit (2002) - (executive producer)
- After Mrs. Shafter (2002) - (executive producer)
- Same Courtesy (2002) - (executive producer)
- The Session (2002) - (executive producer)
- Hot Streak (2002) - (executive producer)
- Bachelor Party (2002) - (executive producer)
- Too Damn Good (2002) - (executive producer)
- Into Thin Air (2002) - (executive producer)
- Tommy's Crush (2002) - (executive producer)
- Errrr (2002) - (executive producer)
- Grandma Titus (2002) - (executive producer)
- The Trial (2002) - (executive producer)
- Houseboat (2001) - (executive producer)
- Grad School (2001) - (executive producer)
- Shannon's Song (2001) - (executive producer)
- Tommy's Not Gay (2001) - (executive producer)
- Amy's Birthday (2001) - (executive producer)
- Racing in the Streets (2001) - (executive producer)
- The Wedding (2001) - (executive producer)
- The Pendulum (2001) - (executive producer)
- The Pit (2001) - (executive producer)
- Three Strikes (2001) - (executive producer)
- Private Dave (2001) - (executive producer)
- Hard-Ass (2001) - (executive producer)
- Tommy's Girlfriend II (2001) - (executive producer)
- The Gift of the Car Guy (2001) - (executive producer)
- Life Forward (2001) - (executive producer)
- NASCAR (2001) - (executive producer)
- Deprogramming Erin (2001) - (executive producer)
- The Smell of Success (2001) - (executive producer)
- When I Say Jump (2001) - (executive producer)
- Sunday! Sunday! Sunday! (2001) - (executive producer)
- The Last Noelle (2000) - (executive producer)
- The Reconciliation (2000) - (executive producer)
- Tommy's Girlfriend (2000) - (executive producer)
- The Perfect Thanksgiving (2000) - (executive producer)
- Locking Up Mom (2000) - (executive producer)
- What's Up, Hollywood (2000) - (executive producer)
- The Surprise Party (2000) - (executive producer)
- The Test (2000) - (executive producer)
- Titus Is Dead (2000) - (executive producer)
- Intervention (2000) - (executive producer)
- Mom's Not Nuts (2000) - (executive producer)
- Red Asphalt (2000) - (executive producer)
- Titus Integritous (2000) - (executive producer)
- The Break-Up (2000) - (executive producer)
- Dave Moves Out (2000) - (executive producer)
- Dad's Dead (2000) - (executive producer)
- Sex with Pudding (2000) - (executive producer)
Music Department
2000
Titus (TV Series) (composer - 53 episodes)
- The Protector (2002) - (composer: main theme music)
- Insanity Genetic: Part 2 (2002) - (composer: main theme music)
- Insanity Genetic: Part 1 (2002) - (composer: main theme music)
- The Visit (2002) - (composer: main theme music)
- After Mrs. Shafter (2002) - (composer: main theme music)
- Same Courtesy (2002) - (composer: main theme music)
- The Session (2002) - (composer: main theme music)
- Hot Streak (2002) - (composer: main theme music)
- Bachelor Party (2002) - (composer: main theme music)
- Too Damn Good (2002) - (composer: main theme music)
- Into Thin Air (2002) - (composer: main theme music)
- Tommy's Crush (2002) - (composer: main theme music)
- Errrr (2002) - (composer: main theme music)
- Grandma Titus (2002) - (composer: main theme music)
- The Trial (2002) - (composer: main theme music)
- Houseboat (2001) - (composer: main theme music)
- Grad School (2001) - (composer: main theme music)
- Shannon's Song (2001) - (composer: main theme music)
- Tommy's Not Gay (2001) - (composer: main theme music)
- Amy's Birthday (2001) - (composer: main theme music)
- Racing in the Streets (2001) - (composer: main theme music)
- The Wedding (2001) - (composer: main theme music)
- The Pendulum (2001) - (composer: main theme music)
- The Pit (2001) - (composer: main theme music)
- Three Strikes (2001) - (composer: main theme music)
- Private Dave (2001) - (composer: main theme music)
- Hard-Ass (2001) - (composer: main theme music)
- Tommy's Girlfriend II (2001) - (composer: main theme music)
- The Gift of the Car Guy (2001) - (composer: main theme music)
- Life Forward (2001) - (composer: main theme music)
- NASCAR (2001) - (composer: main theme music)
- Deprogramming Erin (2001) - (composer: main theme music)
- The Smell of Success (2001) - (composer: main theme music)
- When I Say Jump (2001) - (composer: main theme music)
- Sunday! Sunday! Sunday! (2001) - (composer: main theme music)
- The Last Noelle (2000) - (composer: main theme music)
- The Reconciliation (2000) - (composer: main theme music)
- Tommy's Girlfriend (2000) - (composer: main theme music)
- The Perfect Thanksgiving (2000) - (composer: main theme music)
- Locking Up Mom (2000) - (composer: main theme music)
- What's Up, Hollywood (2000) - (composer: main theme music)
- The Surprise Party (2000) - (composer: main theme music)
- The Test (2000) - (composer: main theme music)
- Titus Is Dead (2000) - (composer: main theme music)
- Intervention (2000) - (composer: main title music)
- Mom's Not Nuts (2000) - (composer: theme music)
- Titus Integritous (2000) - (composer: main title music)
- The Break-Up (2000) - (composer: theme music)
- Dave Moves Out (2000) - (composer: main title music)
- Dad's Dead (2000) - (composer: main title music)
- Sex with Pudding (2000) - (composer: main title music)
Director
2021
Rachel Bradley: Alpha Chick (TV Special)
2020
Ron Funches: Awakening (directed by)
2020
Everlast: The Live Acoustic (Video)
2020
Fortune Feimster: Wheel of Fortune's Jokes (Video) (directed by)
2020
Josh Wolf: Weird Times (Video) (directed by)
Composer
2000
Titus (TV Series) (2 episodes)
- Grad School (2001)
- Red Asphalt (2000)
Editor
2013
Christopher Titus: Voice in My Head (TV Special)
Soundtrack
2000
Titus (TV Series) (performer - 1 episode)
- Tommy's Girlfriend (2000) - (performer: "Sister Christian" - uncredited)
Thanks
2005
Hard Laughs (Video documentary short) (special thanks)
Self
-
Un-Flappable (Documentary) (post-production)
as
Self
2021
Reza Rifts (Podcast Series)
as
Self
- Christopher Titus pt. 2 (2023) - Self
- Christopher Titus (2021) - Self
2021
Rachel Bradley: Alpha Chick (TV Special)
as
Carnival Clown
2020
Ask Jillian (Podcast Series)
as
Self - Guest
- Christopher Titus & Rachel Bradley PART 2 (2020) - Self - Guest
- Christopher Titus and Rachel Bradley are hilarious! (2020) - Self - Guest
2019
The Issue Is (TV Series)
as
Self
- Pete Buttigieg; Brian Goldsmith; Susan Shelley; Christopher Titus (2019) - Self
2019
Christopher Titus: Amerigeddon (TV Special documentary)
as
Self
2017
Christopher Titus: Born with a Defect (TV Special)
2015
Christopher Titus: The Angry Pursuit of Happiness (TV Special documentary)
as
Self
2014
Pawnography (TV Series)
as
Self - Host
- Fit for the King (2015) - Self - Host
- Perfect Game (2015) - Self - Host
- Flintlock and Loaded (2015) - Self - Host
- Whizzing By (2015) - Self - Host
- Motivader (2015) - Self - Host
- Zombie Defense (2015) - Self - Host
- Ridin' Like Robin (2015) - Self - Host
- Weight in Silver (2015) - Self - Host
- Chicken Hawk Down (2014) - Self - Host
- Jimi That! (2014) - Self - Host
- Bank Shot (2014) - Self - Host
- Pulling Strings (2014) - Self - Host
- Silver Spoons (2014) - Self - Host
- Stuck in a Rupp (2014) - Self - Host
- Smoking Gun (2014) - Self - Host
- The Triumph (2014) - Self - Host
- Duke It Out (2014) - Self - Host
- Banana Montana (2014) - Self - Host
- Watch Closely (2014) - Self - Host
- Mantle Money (2014) - Self - Host
- The Sweetness (2014) - Self - Host
- Wheel and Deal (2014) - Self - Host
2015
Gotham Comedy Live (TV Series documentary)
as
Self - Host
- Christopher Titus (2015) - Self - Host
2015
Christopher Titus Podcast (Podcast Series)
as
Self - Host
2014
Unusually Thicke (TV Series)
as
Self
- Walk of Shame (2014) - Self
2013
Good Day L.A. (TV Series)
as
Self
- Episode dated 6 February 2014 (2014) - Self
- Episode dated 2 April 2013 (2013) - Self
2013
Christopher Titus: Voice in My Head (TV Special)
as
Self
2013
AM Northwest (TV Series)
as
Self
- Comedian Christopher Titus (2013) - Self
2012
Hollywood Uncensored with Sam Rubin (TV Series)
as
Self - Comedian / Self - Panelist
- Episode dated 28 September 2012 (2012) - Self - Panelist
- Episode #1.209 (2012) - Self - Panelist
- Episode #1.196 (2012) - Self - Comedian
- Episode #1.186 (2012) - Self - Comedian
- Episode #1.182 (2012) - Self - Comedian
2012
The Matthew Aaron Show Podcast (Podcast Series)
as
Self - Guest
- Ep. 105 Christopher Titus (2012) - Self - Guest
2011
Christopher Titus: Neverlution (TV Special)
as
Self
2011
WTF with Marc Maron (Podcast Series)
as
Self - Guest
- Christopher Titus (2011) - Self - Guest
2011
Looking for Lenny (Documentary)
as
Self
2009
Christopher Titus: Love Is Evol (TV Special)
as
Self
2008
Be Funny (Documentary)
as
Self
2007
A Holiday Celebration at Ford's Theatre (TV Special)
as
Self
2007
The View (TV Series)
as
Self
- Episode dated 26 September 2007 (2007) - Self
2007
5th Annual End of the World Tour (TV Special documentary)
as
Self
2006
Live at Gotham (TV Series)
as
Self - Host
- Episode #1.6 (2006) - Self - Host
- Episode #1.1 (2006) - Self - Host
2005
Just for Laughs (TV Series documentary)
as
Self
- Episode dated 13 November 2005 (2005) - Self
2005
The Daily Buzz (TV Series)
- Episode dated 7 October 2005 (2005)
2005
Weekends at the DL (TV Series)
as
Self
- Episode #1.13 (2005) - Self
2005
Hard Laughs (Video documentary short)
as
Self
2004
Rides (TV Series documentary)
as
Self
- Power Tour (2004) - Self
- SUV from Hell (2004) - Self
2004
Christopher Titus: Norman Rockwell Is Bleeding (TV Special)
as
Self
2000
The Tonight Show with Jay Leno (TV Series)
as
Self
- Episode #11.68 (2003) - Self
- Episode #10.39 (2002) - Self
- Episode #9.89 (2001) - Self
- Episode #8.308 (2000) - Self
- Episode #8.232 (2000) - Self
- Episode #8.94 (2000) - Self
2003
Good Day Live (TV Series)
as
Guest Co-Host
- Episode dated 11 April 2003 (2003) - Guest Co-Host
2003
Four Fingers of the Dragon (Short)
as
Self
2002
I Love the '80s (TV Mini Series documentary)
as
Self
2002
USO Comedy Tour (TV Series)
as
Self - Comedian
- Episode #1.106 (2002) - Self - Comedian
2001
Howard Stern (TV Series)
as
Self
- Episode dated 27 November 2001 (2001) - Self
2001
70th Annual Hollywood Christmas Parade (TV Special)
as
Self
2001
Mad TV (TV Series)
as
Self - Special Guest
- Episode #7.6 (2001) - Self - Special Guest
2001
The 15th Annual American Comedy Awards (TV Special)
as
Self
2001
Late Night with Conan O'Brien (TV Series)
as
Self - Guest
- Renée Zellweger/Chris Titus/James Lipton (2001) - Self - Guest (as Chris Titus)
2001
Turn Ben Stein On (TV Series)
as
Self
- Turning Sad Into Funny (2001) - Self
2001
Pajama Party (TV Series)
as
Self
- Episode #2.7 (2001) - Self
2000
FOX Fall Preview Special (TV Special)
1997
Premium Blend (TV Series)
as
Self - Stand-up Comedian
- Episode #1.2 (1997) - Self - Stand-up Comedian
1993
An Evening at the Improv (TV Series)
as
Self
- Episode #12.26 (1993) - Self
Archive Footage
2017
Louder with Crowder (Podcast Series)
as
Self
- Debate Special! (2017) - Self
References
Christopher Titus Wikipedia
(Text) CC BY-SA