Olde Wolbers was born in Antwerp, Belgium (though he has Dutch citizenship), and moved to the United States in 1993. He was asked to join Fear Factory in December 1993 as a bass player. He recorded five albums with them. The group disbanded in 2002 and when it reformed in 2003, Olde Wolbers had switched to guitar, replacing Dino Cazares.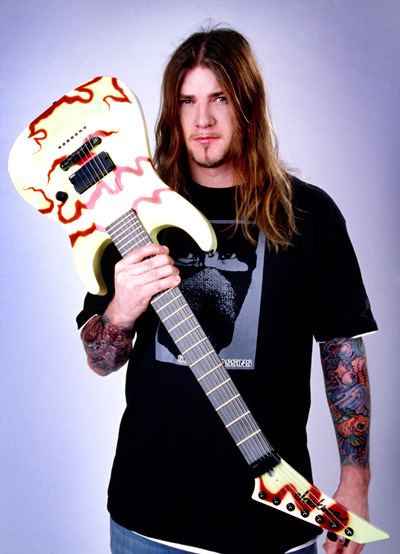 Olde Wolbers is the only bassist that played on a Fear Factory album, as the other bassists only played live (with Dino Cazares recording the bass in the studio).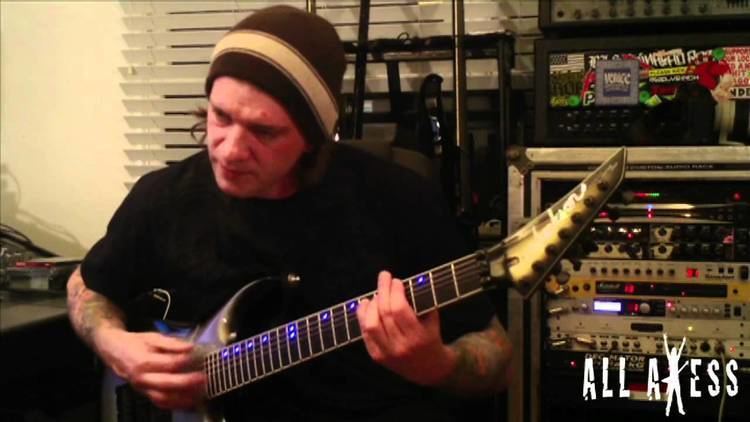 In 2003, he was offered a position of bassist in Ozzy Osbourne's solo band after he jammed with Ozzy, guitarist Zakk Wylde and drummer Mike Bordin few weeks. He eventually turned down this offer in order to fully concentrate on Fear Factory.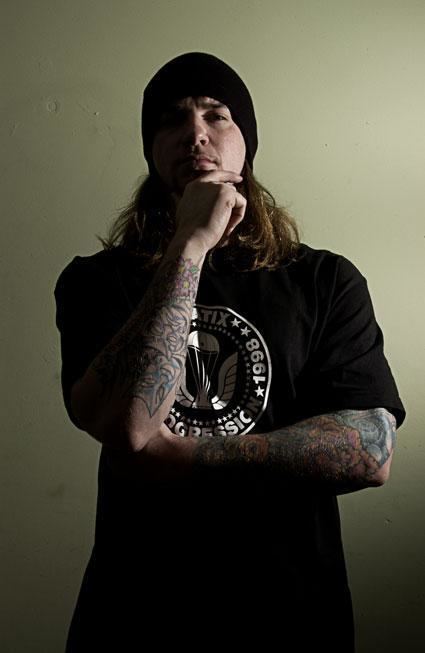 In 2006, he played three shows with Korn on their European tour.
In 2008, he formed a new band "BURN IT ALL" which also feature Raymond Herrera (drums) and former Damageplan singerHALFORD guitarist Patrick Lachman. They have posted a demo sampler on its MySpace page.
In 2009, Olde Wolbers and drummer Raymond Herrera parted ways with Fear Factory when vocalist Burton C. Bell chose to reform Fear Factory with Dino Cazares, bassist Byron Stroud, and drummer Gene Hoglan.
Olde Wolbers has a project Arkaea with fellow ex-Fear Factory drummer Raymond Herrera and Jon Howard and Pat Kavanagh of the band Threat Signal. On 14 July 2009, Arkaea's debut album, Years in the Darkness was released. Also in Beowülf, where he co-produced their 2011 album Jesus Freak.
In early 2014, Olde Wolbers was in a serious motorcycle accident in which he sustained severe injuries, including broken arms, legs and ribs. He is currently close to be recovered. he's doing skype lessons to help cover his medical bills. In his Skype sessions, he's doing guitar/bass lessons, consulting on the bands/business/production/writing in the Los Angeles Area, entire country or world as well as via Skype.
In July 2016, Olde Wolbers joined Threat Signal as their bass player on the Under Reprisal Anniversary tour and is expected to move on as their permanent bass player.
He contributed upright bass to Devin Townsend's second album Infinity in 1998. In 2006, he helped produce and mix Mnemic's third album, Passenger, and also produced Bleed the Sky's Murder the Dance and Threat Signal's debut album, Under Reprisal. In 2008, he produced End of the Rope's new album, Till It Bleeds and in 2009, Wolbers produced Years in the Darkness for Arkaea. He filled in as live guitarist for Korn for the first three shows of their European tour. He appears as a guest guitar player on the EP This World by breakbeat production group The Autobots. He produced the vocals for God Forbid's Earthsblood, co-wrote and played bass on Snoop Dogg's album Paid tha Cost to Be da Boss. He helped Cypress Hill with their rock outfit and wrote songs for their Stoned Raiders and Skull & Bones albums. He also played on two songs on Soulfly's debut in 1998.
Demanufacture (1995) (bassist)
Obsolete (1998) (bassist/backing vocalist)
Digimortal (2001) (bassist/backing vocalist)
Archetype (2004) (guitarist/bassist/backing vocalist)
Transgression (2005) (guitarist/bassist/backing vocalist)
Years in the Darkness (2009) (guitarist)
A.N.I.M.A.L. – Poder Latino (1998) (contrabass track 5)
Devin Townsend – Infinity (1998) (upright bass)
Soulfly – Soulfly (1998) (double bass track 13)
Roadrunner United – The All Star Sessions (2005) (bass on The Dagger, Independent (Voice of the Voiceless), The Rich Man and Army of the Sun)
Threat Signal – Under Reprisal (2006) (additional keyboards and vocals)
Cypress Hill – Skull & Bones (2000) (bass on disc 2)
Cypress Hill – Stoned Raiders (2001) (bass on "Trouble")
Threat Signal – Under Reprisal (2006)
Bleed the Sky – Murder the Dance (2007)
Mnemic – Passenger (2007)
End of the Rope – Till It Bleeds (2008)
Arkaea – Years in the Darkness (2009)
God Forbid – Earthsblood (2009)
Our Last Enemy – Fallen Empires (2010)
Beowülf – Jesus Freak (2011)
Sunflower Dead – (2011)
Sylencer – A Lethal Dose of Truth (2012)
As a teenager, Olde Wolbers was a goalkeeper at the youth academy of Belgian professional football soccer club Germinal Ekeren, and was the team's reserve goalkeeper for several games in the Belgian Second Division. He was suspended for having long hair and tattoos at the age of 17 due to the conservatism of the club, and chose instead to concentrate on his music career. Olde Wolbers also played wide receiver and defensive back for the Antwerp Diamonds of the Belgian Football League.
Since moving to the United States, Olde Wolbers has played regularly for the Los Angeles-based Amateur and trained with their Pro team Hollywood United, and currently plays for Angel City FC in the semi-professional Los Angeles Premier League.
Olde Wolbers is also the founder and owner of Aviata Sports, an international sportswear company which specializes in manufacturing goalkeeper gloves. Aviata gloves are worn in Major League Soccer by Josh Saunders of Los Angeles Galaxy, the Belgian Jupiler Pro League, José Manuel Pinto of Barcelona in La Liga, Eredivisie in the Netherlands, the Premier League, and many more leagues all over the world.