In addition to playing in Faith No More, from its inception in the fall of 1983 to their original breakup in April 1998, and again since their reformation in 2009, Bordin has also performed with Ozzy Osbourne, Black Sabbath, Korn, Black Label Society, Jerry Cantrell, Primus and Pop-O-Pies. Some of his pre-Faith No More bands include Faith. No Man., Sharp Young Men and EZ-Street. Bordin has played alongside all three Metallica bassists over the years; he played with Cliff Burton in EZ-Street and with Jason Newsted and Robert Trujillo in Ozzy Osbourne.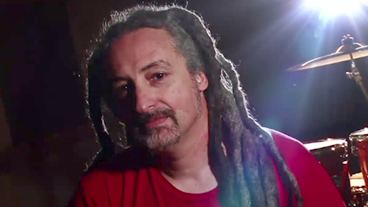 In the late 1970s, while still in high school, Bordin played in the band EZ-Street with future Metallica bassist Cliff Burton and future Faith No More guitarist Jim Martin.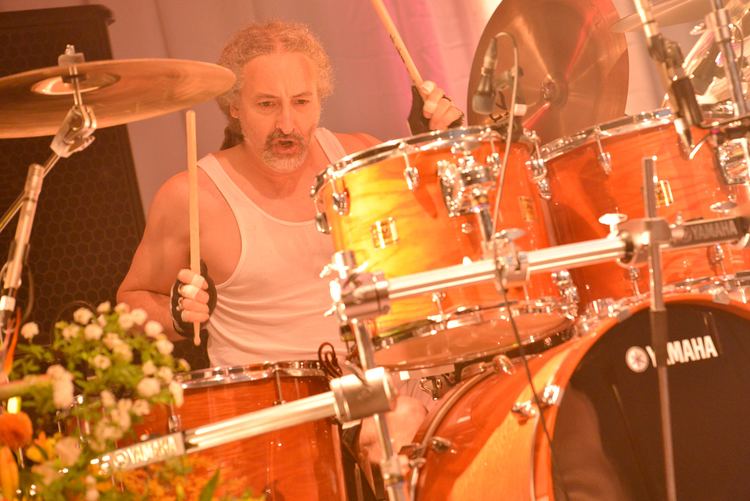 In 1981, Bordin formed Faith No Man with bassist Billy Gould, keyboardist Wade Worthington, and frontman Mike Morris. A year later the group replaced Wade Worthington with keyboardist Roddy Bottum, removed Mike Morris, and changed the name to Faith No More. Bordin's former bandmate Jim Martin joined the fold the following year as guitarist.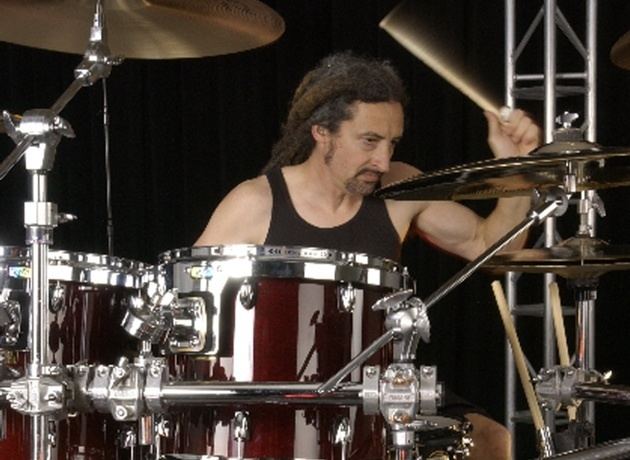 Faith No More released their first album, We Care a Lot, in 1985. After releasing several more albums, including the Grammy-nominated The Real Thing, Faith No More disbanded in 1998.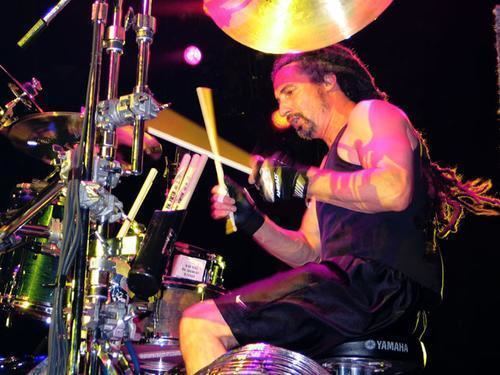 In 2009, Faith No More reformed and performed a series of festival shows in Europe and Australia, leading to several shows in select American cities.
In 2015, Faith No More released Sol Invictus, their first album since Album of the Year, and first since their reunion. It met considerable critical attention, and the band embarked on a worldwide tour.
In 1996, Bordin began performing with Ozzy Osbourne's band.
Due to Black Sabbath drummer Bill Ward's health issues during tour, Bordin had a brief stretch playing with the other original members of Black Sabbath. He played the closing segments of Ozzy Osbourne's 1997 headlining concerts during the Ozzfest tour.
Bordin re-recorded the drum tracks on Osbourne's solo albums, Blizzard of Ozz and Diary of a Madman, for the controversial remasters released in 2002. The re-recordings were the result of a lawsuit brought by original drummer Lee Kerslake and original bassist Bob Daisley for unpaid royalties.
In 2000, Bordin filled in as Korn's live drummer for approximately 7 months and nearly 100 shows. At the time of his joining, Korn's fourth album Issues had been nominated for two Grammies in March 2000 and had already achieved triple-platinum certification by the RIAA since it's release five months earlier, in November 1999. Korn's Sick and Twisted Tour began on February 18th 2000 to promote the full-length. On March 10th 2000, only 14 dates into the tour, Korn drummer David Silveria's right wrist gave out on the night of their concert at the Fargodome in Fargo, North Dakota. The band went out on stage and Silveria announced to the audience that the concert had to be postponed because of his inability to play. The injury was allegedly caused by Silvera's left ribs, and his limp wrist had previously occurred the year before causing the band to cancel the last two shows of their tour with Rob Zombie. Three Midwest dates in Madison, Wisconsin, Minneapolis, Minnesota and Moline, Illinois had to be rescheduled while the band found a replacement.
Korn returned to California for a few days and called on Bordin to fill in while Silveria recovered. The band invited Bordin because he was apparently the only drummer they could think of who could perform in the style they wanted. Faith No More had been a major inspiration when Korn started out in the early 1990s and the band later went on to record a cover of We Care a Lot in 2005 for a proposed covers album titled Korn Kovers. Korn spent 5 days (March 11th-15th) teaching Bordin an initial 12 songs at their rehearsal space in California, with Silveria present to guide him. Throughout the rest of the year, Bordin learned an additional 10 songs which were added the set list. On March 16th, the band flew out to Illinois for their first show with Bordin on drums at the Allstate Arena in Rosemont. Bordin remained with Korn for the rest of the year, which also included The Summer Sanitarium Tour with Metallica in June and July. He also traveled with Korn to Europe to promote Issues. Silveria return to Korn in the fall of 2000 to start writing their fifth album, later released as Untouchables.
Bordin also performs on Jerry Cantrell's 2002 album, Degradation Trip.
In 2001, Bordin competed on television game show Who Wants to Be a Millionaire. He missed the $32,000 question, winning $1,000. His appearance on the show was not on the celebrity edition, but a normal edition with the jackpot raised at $1,810,000. Former bandmate Robert Trujillo, now of Metallica, attended live.
As a left-handed drummer, he uses a right-handed kit with his ride cymbal on the left.
Drums
Yamaha Oak Custom
14x6.5 Mike Bordin Signature Snare
14x12 Mounted Tom
15x13 Mounted Tom
18x16 Floor Tom
24x17 Bass Drum
Cymbals
Zildjian
15" Rock Hi-Hat Bottom (used as top hat)
15" A Mastersound Hi-Hat Bottom (used as bottom hat)
19" K Medium Thin Dark Crash or K Thin Dark Crash
20" A Medium Crash
21" A Sweet Ride
22" Z Heavy Power Ride
19" K China
Hardware
Yamaha rack and stands
Drum Workshop 5000 Delta Series Strap Drive Double Pedals
Heads
Remo
Mounted and Floor Toms – Coated Emperor (top), Clear Ambassador (bottom)
Snare – Emperor-X (batter)
Bass – P3 Clear
Sticks
Vic Firth Rock
Jerry Cantrell
Degradation Trip (2002)
Ozzy Osbourne
Down to Earth (2001)
Live at Budokan (2002)
Blizzard of Ozz (Re-recording) (2002)
Diary of a Madman (Re-recording) (2002)
Under Cover (2005)
Black Rain (2007)