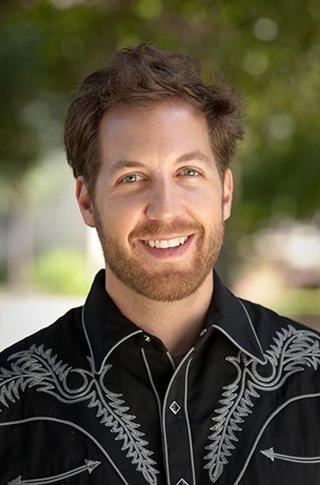 Sacca was born and raised in Lockport, New York. His father was an attorney, and his mother was a professor at SUNY Buffalo State and author in the field of education. His younger brother is actor/comedian Brian Sacca. Sacca describes his parents as being very involved in his upbringing and being exposed to a variety of interests: he recalls being pulled out of school to go to science museums or to listen to a specific author read at a book store.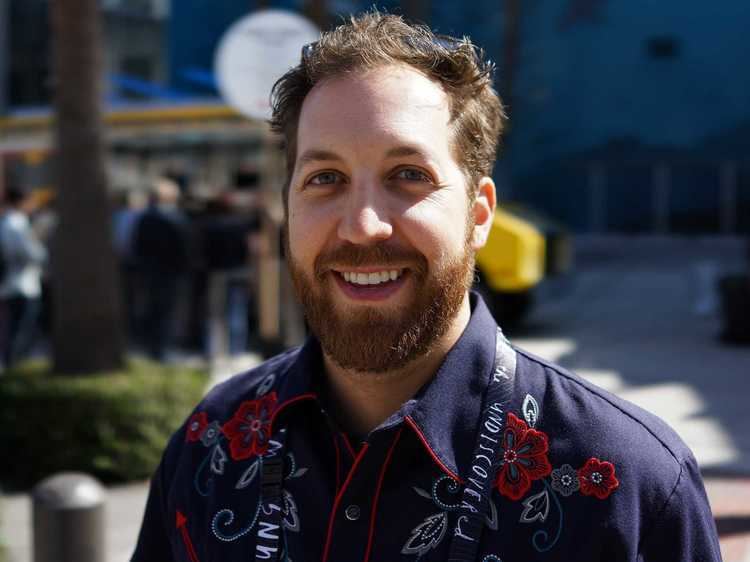 Sacca is of Italian descent on his father's side originating from Calabria, Italy and of Irish descent on his mother's side.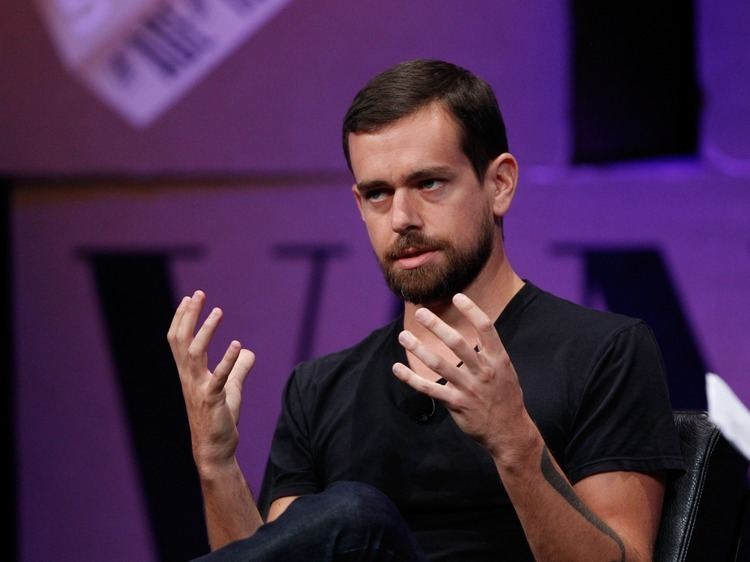 Sacca attended Lockport High School in Lockport, New York. He studied advanced mathematics for six years at the State University of New York at Buffalo. Sacca was on the honor roll for 12 straight marking periods. He has stated that by 11th grade he was "burned out" and pursued a college degree where there would be "no math." He and his brother often spent what he calls "sweet and sour" summers where each year his parents would assign one fun or cool job (sweet) for the first part of the summer but then a construction job (sour) at the end.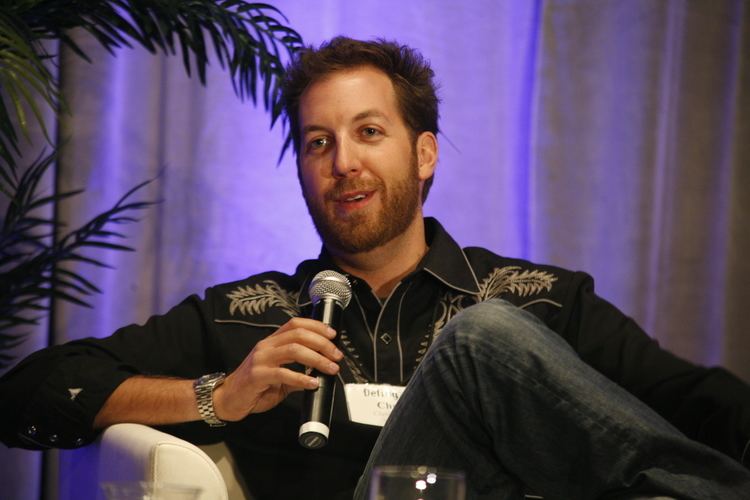 Sacca attended The Edmund A. Walsh School of Foreign Service at Georgetown University in Washington, D.C. He spent semesters abroad at the Pontificia Universidad Católica del Ecuador in Quito, Ecuador, University College Cork, in Cork, Ireland, and the Universidad Complutense in Madrid, Spain. He graduated in 1997 with honors and was an Edmund Evans Memorial Scholar as well as a Weeks Family Foundation Scholar. Sacca attended Georgetown University Law Center, where he graduated with a Juris Doctor cum laude. He was a member of The Tax Lawyer law review and was honored as the school's Philip A. Ryan and Ralph J. Gilbert Memorial Scholar. He says he managed to graduate without attending class. In order to obtain class notes, he threw an annual keg party where entry required classmates to dump their notes in a bin.
During law school, Sacca used his student loans to start a company which was unsuccessful and used what was left to start trading on the stock market. By leveraging trades for significant amounts (discovering a flaw in the software of online trading brokers) he managed to turn 10–20 thousand dollars into 12 million dollars. Eventually, when the market crashed, Sacca found himself in debt with a four million dollar negative balance. He negotiated to have it reduced to just under 3 Million and by February 2005 it was completely repaid.
Sacca began his career as an associate at Fenwick & West in Silicon Valley where he handled venture capital, mergers and acquisitions, and licensing transactions for technology clients including Macromedia, VeriSign, and Kleiner Perkins. He was laid off after approximately 13 months. He spent the next few years attending every networking event possible and 'surviving' in Silicon Valley by drafting contracts for $50 on Craigslist and doing voice over work on sites including Elance and creating The Salinger Group for networking purposes. He eventually landed at Speedera Networks and later joined Google in November 2003.
Sacca was hired at Google as Corporate Counsel reporting to General Counsel David Drummond. His first mandate was to find an infinite amount of data space, negotiate and sign agreements around the world. Sacca was among the first Google employees given the Founders' Award, the company's highest honor.
Sacca served as Head of Special Initiatives at Google Inc. He led the alternative access and wireless divisions. His most publicly visible projects include the 700 MHz and TV white spaces spectrum initiatives, Google's data center in Oregon, and the free citywide WiFi network in Mountain View, California. Sacca also led many of Google's business development and Mergers and acquisitions transactions. He was on the founding team of the company's New Business Development organization. While at Google, Sacca also started an internship program with then Chef Charlie Ayers where an employee with interest in cuisine could request to spend time working in the kitchen or an employee can be referred by a manager in which case it was treated as boot camp or reform school.
Sacca left Google in December 2007 after he had fully vested and sought opportunities to work with small companies (at an early stage). He did not have an abundance of funds typically available to venture capitalists or angel investors, which led to him being very involved in the companies he decided to invest in to help secure his return of investment including attending meetings at Twitter and Uber where he negotiated the rights for the name from Universal Music Group. His first angel investment was in Photobucket, which was then sold to Fox's parent company News Corp. His second investment was Twitter for $25,000. At one point, he exhausted all of his savings purchasing Twitter shares and was technically insolvent. He was also a professional advisor to companies for a variety of things from crafting strategy to optimizing user experience to helping raise money and selling the company. This included Octomatic (sold to Live Current Media) and Omnisio (sold to Google/YouTube). He either invested his own money or received equity in exchange for advising.
In December 2007, Sacca founded venture capital firm Lowercase Capital. The fund provides capital and advisory services to start-ups and late-stage companies alike. Lowercase also has non-tech related companies including Blue Bottle Coffee Company as well as a high end restaurant in Truckee. Forbes & Fortune have labeled Lowercase as one of the most successful venture capital funds in history from a "a return multiple perspective." Sacca has stated that a turning point was in 2007 when he moved to the town of Truckee in the mountains close to Lake Tahoe, where his hot tub the "Jam Tub" was born. Entrepreneurs including Travis Kalanick and Sacca would spend hours discussing ideas in the "Jam Tub." Eventually, Sacca bought the house next door to house the various young entrepreneurs that came to visit.
In 2013, Sacca brought in Matt Mazzeo to Lowercase Capital as a partner. Mazzeo had worked at Creative Artists Agency (CAA), an entertainment and sports agency. In 2015, Sacca was featured on the cover of Forbes magazine listed as number 3 on its Midas list. In 2017, shortly after he was listed as number 2 on the Midas List Top 20, Sacca announced that he's giving up on venture investing and along with it his role on Shark Tank.
Sacca began to appear as a guest shark on ABC's reality television show Shark Tank in Season 7, Episode 14 (Week 6), which aired on January 15, 2016. He also appeared as a guest shark on Episode 136 (Week 14), Episode 139 (Week 17) and Episode 148 (Week 26). During his appearances in Season 7, Sacca invested in HatchBaby, Bee Free Honee, Rent Like a Champion, and Brightwheel. He is the 4th richest Shark on the show till date.
In Season 8, Sacca continued to appear as a guest shark and made the following investments:
On November 11, 2016 in Episode 159 (Week 8), Sacca made a deal (in the form of a loan) with 10 year old Jack Bonneau who created lemonade stand business "Jack's Stands & Marketplace" to help other kids start their own businesses.
On December 2, 2016 in Episode 161 (Week 10), Sacca invested $250,000 for 10% equity with Nomiku for their high-tech sous vide cooking device.
On January 27, 2017 in Episode 165 (Week 14), Sacca invested $250,000 (as a convertible note) with "Popup Play", an on-demand manufacturing system where kids can build cardboard play forts and castles within an app.
On February 17, 2017 in Episode 168 (Week 17) Sacca along with Shark Lori Greiner invested $600,000 for 5% of ToyMail, a plush toy which connects to an app and allows for messages to be sent back and forth.
Sacca worked for Barack Obama's 2008 presidential campaign as a Telecommunications, Media, and Technology advisor and campaign surrogate; and field office volunteer; following Obama's victory, Sacca served as co-chair of finance for the Presidential Inaugural Committee. During Obama's successful 2012 reelection campaign, Sacca served as a member of the campaign's National Finance Committee member and as co-chair of the "Tech for Obama" group.
Sacca has served as an Associate Fellow of the Saïd Business School at Oxford University and as an MIT Enterprise Forum Global Trustee and is a Henry Crown Fellow of the Aspen Institute.
During the 2016 U.S. Presidential election, Sacca was a vocal supporter of Democratic Nominee Hillary Clinton and along with fellow Shark Tank Regular Mark Cuban appeared in various fundraisers around the country.
Sacca is involved with charity: water, a nonprofit seeking to bring clean drinking water to every person on the planet. He is also involved with The Tony Hawk Foundation which supports recreational programs with a focus on the creation of public skateboard parks in low-income communities.
In response to President Donald Trump's 2017 executive order banning travel from seven predominantly Muslim nations, Sacca donated $150,000 in matching donations to ACLU.
Sacca is married to Crystal English Sacca, and they have three children. His wife Crystal is an advertising creative and has authored several books including "The Essential Scratch and Sniff Guide to Becoming a Wine Expert: Take a Whiff of That" and "The Essential Scratch & Sniff Guide to Becoming a Whiskey Know-It-All: Know Your Booze Before you Choose."
In 2008, he completed an Ironman and in 2009 rode his bicycle from Santa Barbara, California to Charleston, South Carolina over 40 days for charity. His signature cowboy shirt was something he first bought at an airport in Reno and given the reaction during meetings prompted him to buy out half the store on his return.
In 2017, Sacca was among several prominent Silicon Valley investors accused of sexual harassment in a New York Times investigative report. Sacca issued a statement apologizing for his actions.