Occupation

housewife

, writer


Notable works

Heaven Is So Real!




Died

April 13, 2013




Ethnicity

Korean




Role

Author


Nationality

Korean-American


Name

Choo Thomas




Language

English


Spouse

Roger Thomas








Books

Heaven is So Real!, Heaven is So Real Devotional




Similar

Jesse Duplantis , Leonard Chang , Alexander Chee
Heaven is so Real by Choo Thomas, A fantastic testimony of a tour of Heaven
Sister Choo Nam Thomas (died April 13, 2013) was a Korean American author, who wrote the best selling book called Heaven Is So Real! In 1992, she became a Protestant Christian and two years later she claimed to have seen Jesus Christ at her church Neighborhood Assembly of God in Tacoma, Washington.
Contents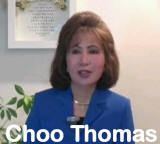 In 1996, she stated that she was taken to heaven, the story of which was published in her book. The book has been translated in more than 60 countries. David Yonggi Cho also helped with this book's translation work. Many readers have stated that their faith have been impacted by reading her book or by watching her video of the book.
CHOO Thomas: Heaven is so Real by Choo Thomas -Abridged Book
Personal life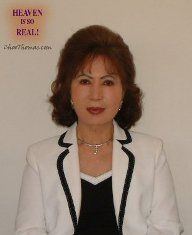 Choo Thomas and her husband, Roger Thomas, had two children. She died on April 13, 2013, aged 74. She is survived by her son, John Thomas, his wife and two children and her daughter, Teresa Lang, and her two children.
Visits to Heaven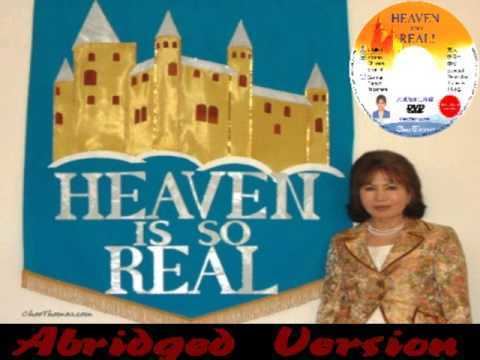 Over a period of time, Thomas claims to have made a number of visits to Heaven accompanied by Jesus. Although in some instances she stated that these were physical visits, on other occasions she implied that they were out of body experiences as she said that she could see her physical body still lying on her bed while she ascended to Heaven, while in others, she saw her "transformed body" in a vision.
These heavenly visits normally begin in the same manner. She and Jesus walked and talked together on a beach before going onward to Heaven. She often spoke about being given special clothes to wear for her visits. Her visions contained accounts of seeing hell, where she saw both her mother and her father (in hell), mansions, children, Abraham and the Apostles. She went on long walks, ate fruit and fish, and sat at a special pool to speak with Jesus. Her responses to these visits were generally one of awe, humility, and praise - which is expressed in her singing special "heavenly songs".
She stated that it was during these visits that Jesus told her to write the book "Heaven is so Real", which is to be the "last chance for people to realize how soon I (i.e. Jesus) am coming for my people".
Parts of her visits to Heaven were taken up with learning a special dance which Jesus told her to perform during church services. Jesus taught her every move, and every move, turn, twist of the wrist, etc., had to be performed exactly as he instructed her. She claimed that it took her a considerable time to learn every move, and some time longer before she was permitted to do this dance.
The book contains its own apology. Thomas contended that only "spirit filled people" are able to discern the truthfulness of her message, while those who reject her message are under the influence of the devil. She said that she is an "end time Prophetess", and as such all should listen to her, and those who doubt her message are rejecting the word of Jesus. She wrote that Jesus said that those who reject her message are "the doubtful and ones who don't know my Word".
She further wrote about the occasion when the Holy Spirit led her to the front of the church to dance and the Pastor took her by the arm and made her sit down and not disturb the congregation. She indicated that Jesus told her to leave this church because, "He didn't believe you because the devil got to him ... Any pastor who mistreats My special servants and My prophets will not be blessed".
References
Choo Thomas WikiData
(Text) CC BY-SA