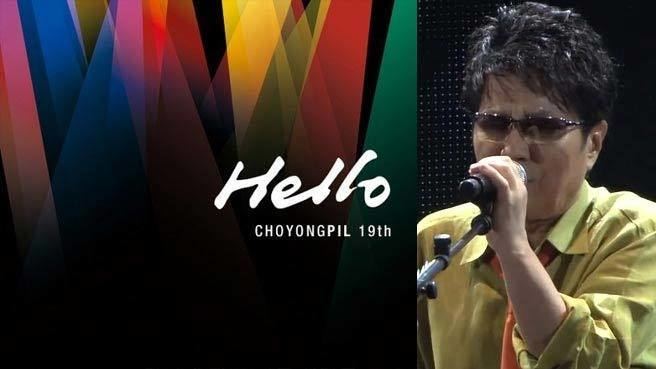 Cho Yong-pil was born in Hwaseong, South Korea. When he was seven, he happened to listen to Ray Charles playing the harmonica, and this inspired the young Cho to play music. Thus, he commenced music career as a guitarist, but he became successful as a great pop singer in East Asia.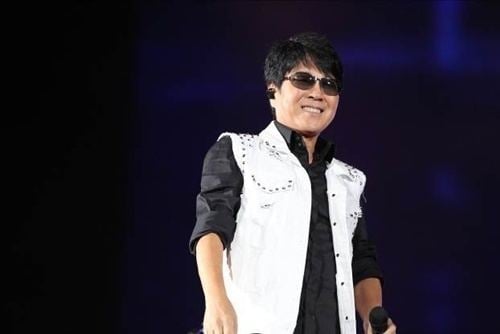 Cho formed a band called Atkins (Aeteukinjeu 애트킨즈), a country & western group, and played for the United States Army. Later, he founded Five Fingers (Hwaibeu Pinggeoseu 화이브 핑거스), which played music by black artists.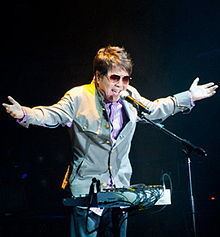 In 1971, Cho joined the band, Kim trio (Kim Teurio 김트리오), which motivated him to perform rock music. Members of Kim Trio were Pa Kim (guitar), Dan Kim (drum) and Sun Kim (keyboard).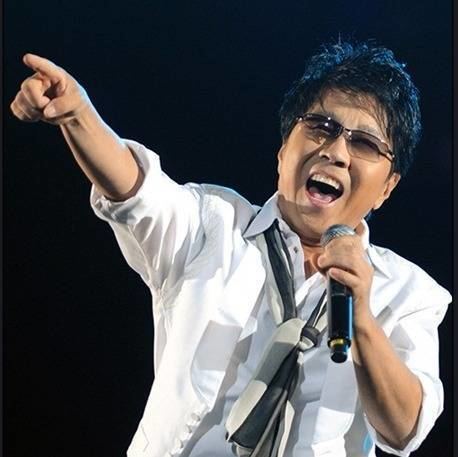 His first single, "Dorawayo Busanhange" 돌아와요 부산항에 (Come Back to Busan Port), brought him national attention when it was released in 1975, later becoming a hit in Japan. Cho then made a Japanese-language version of the song, and sang live in Japan. His first album, Chang bakkui yeoja 창 밖의 여자 (The Woman outside the Window), was released in 1980 and has been followed by many others. In 1980, he had a concert at Carnegie Hall in the city of New York, the first Korean singer at Carnegie Hall. With a total of 19 albums, he has received numerous awards such as the KBS and MBC Best Artist Award (1980–1986), AMPEX Golden Reel Award (1982) and the CBS-Sony Golden Disc Award (1984).
His commercial success declined after the appearance of the renowned group, Seo Taiji and Boys and many other young musicians. His studio albums released after 1992 were not so successful. Noticing this, he announced that he would stop appearing on television, concluding that he would hardly make any hits. Subsequently, he focused more on concerts and music performance. In 1993, his Busan concert attracted an audience of 1 million, a record for South Korea. In 2005, Cho performed a concert in Pyongyang, North Korea, an extremely rare event for a South Korean singer. He performs over thirty concerts per year. However, he attempted to compose diverse kinds of pop music, including rock music. In the end, he composed a great hybrid album based on pop and classical music, which revealed his inherent ultimate musical sense, comparable to that of famous western musicians. Such gifted musical talent is a major driving force to maintain great live tours at the World Cup Soccer Stadium in South Korea, even at the age of over 60.
In April 2013, Cho released his 19th album titled "Hello," which debuted at #1 on the Korean pop charts eclipsing Psy's "Gentleman" On 25 April 2013, he came back to TV via the showcase 'Hello'. This show was also broadcast live on YouTube.
The album ranked number 1 in GAON Album Chart for the week of April 21–27, 2013. Two songs from the said album also managed to grab top spots in Korean Music Shows. Hello was on top spot in MBC Music Show Champion on May 1. "Bounce" on the other hand, grabbed the top spot over Roy Kim's "Spring Spring Spring" and Psy's "Gentleman" in KBS Music Bank on May 3 and another one over SHINee's "Why So Serious?" on May 10. MBC Show! Music Core also gave the top award for the same song on May 4.
Speech which wind conveys (1985)
These are collection of Cho Yong-pil's wins on Korea's televised music shows.
Top 10 Songs is now known as Music Bank on KBS.
Show Network is now known as Show! Music Core on MBC.