Siblings

Asheleigh Zanni




Role

Actress




Name

Chiara Zanni




Years active

1989–present








Born

July 19, 1978 (age 37) (

1978-07-19

) Vancouver, British Columbia, Canada


Agent

Lauren Leviitt and Associates




TV shows

Storm Hawks, Baby Looney Tunes, What About Mimi?


Nominations

Canadian Screen Award for Best Performance in an Animated Program or Series




Movies

Barbie Mariposa, Good Luck Chuck, Barbie: Fairytopia, Barbie: Mermaidia, X2




Similar People

Kelly Sheridan, Terry Klassen, Mark Helfrich, Asaph Fipke, William Lau




Occupation

Actress, voice actress



Chiara zanni broken elisa
Chiara Zanni (born July 19, 1978) is a Canadian comedian, actress, singer and voice actress. As an actress, Zanni is known for playing, Amy Ryan, the titular character in the 2007 television series About a Girl for The N, as well as for her previous role as Maggie Buckman on CBC's adult drama Edgemont (2001–2005)
Contents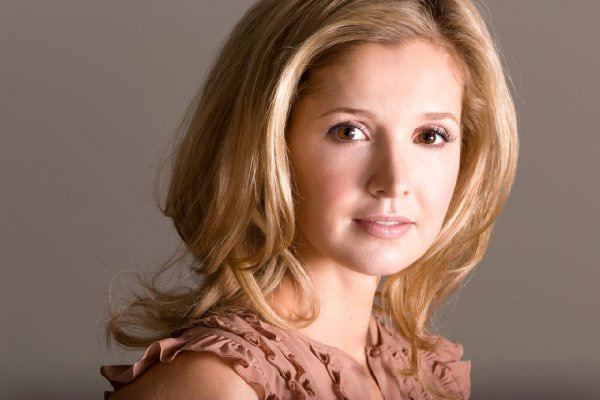 As a voice actress, Zanni is known for performances, such as Bionicle: Mask of Light as Hahli, playing the title role in Hamtaro and Stellaluna, Jubilee in X-Men: Evolution, Bon Bon in My Little Pony Tales and Nori, the mermaid in Barbie: Mermaidia. She has also worked on various animated series, including, Storm Hawks, Ricky Sprocket, and Sushi Pack.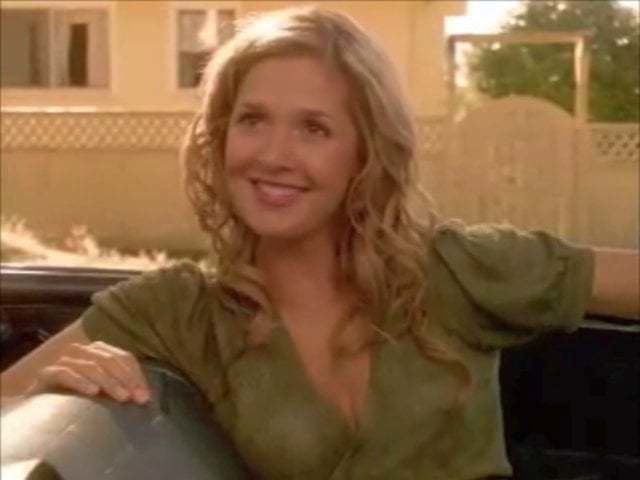 Life and career
Zanni was born in Vancouver, British Columbia, to an Italian father and an English mother. Chiara started her career at the age of eight when she was cast as the "Pokey Little Puppy" in a cartoon called Little Golden Bookland and hasn't stopped working since. Chiara has acted in feature films X-Men, 40 Days and 40 Nights, Come l'America, In the Land of Women, and Good Luck Chuck.
Her TV appearances include Supernatural, Stargate Atlantis, Edgemont, Trophy Wife, Bye Bye Birdie, First to Die, and Post Mortem. If Chiara sounds familiar, that's probably because she's also done voice work including roles in Zeke's Pad, Hamtaro, Trollz, My Little Pony, Polly Pockets, Barbie: Fairytopia, X-Men: Evolution, Sabrina, Bionicle, Inuyasha, Storm Hawks, and Oban Star-Racers.
Television
Bye Bye Birdie (1995) (TV film) – Helen
Breaker High (1997) – Ellen.
Cold Squad (1998) – Teenage girl
Night Man (1998) – Rebecca
Every Mother's Worst Fear (1998) (TV film) – Sherry
Perfect Little Angels (1998) (TV film) – Kelly, Brad's girl
The SoulTaker (2001) – Girl in clutches, Kasumi
The Chris Isaak Show (2001) – Cute girl
The Immortal (2001) – Ashara
Come l'America (2001) (TV film) – Alida Zecchi (uncredited)
Edgemont (2001–2005) – Maggie Buckman (recurring role, seasons 1–3; main role, seasons 4–5)
Night Visions (2002) – Gail (episode: "Harmony")
Shadow Realm (2002) (TV film) – Gail
Zoids: Fuzors (2003) – Amy
Critical Assembly (2003) (TV film; also known as Ground Zero) – India, the Pretty Activist
The Stranger Beside Me (2003) (TV film; also known as Ann Rule Presents: The Stranger Beside Me) – Olivia
First To Die (TV film) (2003) – Heather Tibbs
Reefer Madness: The Movie Musical (2005) (TV film) – Female dancer
Supernatural (2006) – Tracey
Stargate Atlantis (2006) – Melena
Trophy Wife (2006) (TV film) – Chelsea
Post Mortem (2007) (TV film; also known as I Know What I Saw) – Heather
About a Girl (2007–2008) – Amy Ryan (lead role)
Smallville (2009) – Nurse
Law and Order: SVU (2010) – Kathryn Moore
Riverworld (2010) (TV miniseries) – Deborah Glass
In My Dreams (2014) (TV film) – Lori Beth Wacker
Motive (2015) – Diane Miller (episode: "Frampton Comes Alive")
Ms. Matched (2016) (TV film) – Samantha
Home For Christmas Day (2017) (TV film) – Meg
Garage Sale Mystery: The Beach Murder (TV film) - Anne Winters
Voice-over roles
Ark – Amarinth
Baby Looney Tunes – Baby Petunia
Barbie: Fairytopia – Dahlia/Pixie #3
Barbie: Mermaidia – Nori
Barbie in the 12 Dancing Princesses – Edeline
Barbie Mariposa – Mariposa
Barbie: A Fashion Fairy Tale – Shyne
Barbie in Rock 'N Royals – Erika Juno
Being Ian – Girl #1, Gina
Bionicle: Mask of Light – Hahli
Boys Over Flowers – Yuriko Asai
Camp Candy – Alex
Care Bears: Adventures in Care-a-Lot – Wish Bear
Care Bears: Welcome to Care-a-Lot – Madison
Dinosaur Train – Shoshana Shonisaurus
Dragon Drive – Meguru
Dragon Tales – Nicki
Dragons: Fire and Ice – Princess Kyra
Elemental Gelade – Viro
A Fairy Tale Christmas – Dart
Fat Dog Mendoza – Additional Voices
Generation O! – Blonde Classmate
Groovy Girls – Vanessa, Kylee
Dragons: Metal Ages- Princess Kyra
Hamtaro – Hamtaro
Henry Hugglemonster – Cobby Hugglemonster
Holly and Hal Moose: Our Uplifting Christmas Adventure (2008) (TV film) – Holly Moose
Hurricanes – Amanda Carey
Infinite Ryvius – Faina S. Shinozaki
InuYasha – Yura of the Hair, Akago (the Infant), Hakudoshi
InuYasha: The Final Act – Akago (the Infant), Hakudoshi
Kick Buttowski: Suburban Daredevil – Additional Voices
Kid vs. Kat – Fiona
Little Golden Book Land – Poky Little Puppy
Lolirock – Izira
Martin Mystery – Sadie, various voices
Maryoku Yummy – Hadagi
My Little Pony – Twinkle Twirl and Triple Treat
My Little Pony Tales – Bon Bon
My Little Pony: Friendship is Magic – Daring Do/A.K. Yearling
My Scene (2008) - Delancey
Oban Star-Racers (2006) – Eva Wei/Molly
Polly Pocket: Lunar Eclipse – Shani
Polly Pocket 2: Cool at the Pocket Plaza – Shani
PollyWorld – Shani
Rainbow Fish – Ruby
Rated A for Awesome – Thera Kerplopolis
Stellaluna – Stellaluna, Flitter
Storm Hawks – Piper/Princess Perry
Sushi Pack – Kani-Maki
The Adventures of Snowden the Snowman – La Rue
The Barbie Diaries – Raquelle
The Cramp Twins – Girl One, Till Girl
Trollz – Ruby
What about Mimi? – Mimi Mortin
X-Men: Evolution – Jubilee
Zeke's Pad – Rachel Palmer
Film
Prozac Nation (2001) – Ruby's roommate
40 Days and 40 Nights (2002) – Nun
X2: X-Men United (2003) – White House Tour Guide
Have You Heard?: Secret Central (2004) (direct-to-video) – Natasha
Love and Other Dilemmas (2006) – Goldy
Good Luck Chuck (2007) – Bride
Messages Deleted (2009) – Claire
That Burning Feeling (2013) – Sally Sugarman
References
Chiara Zanni Wikipedia
(Text) CC BY-SA