Chathikkatha Chanthu (Malayalam: ചതിക്കാത്തചന്തു, lit. "Chanthu Who Never Cheats") is a 2004 Malayalam musical-comedy film written and directed by Rafi Mecartin, and produced by Lal. It stars a huge cast consisting of Jayasurya, Vineeth, Lal, Navya Nair, Bhavana, Madhu, Cochin Haneefa, Salim Kumar, Siddique, and Janardhanan. The music is composed by Alex Paul.
Contents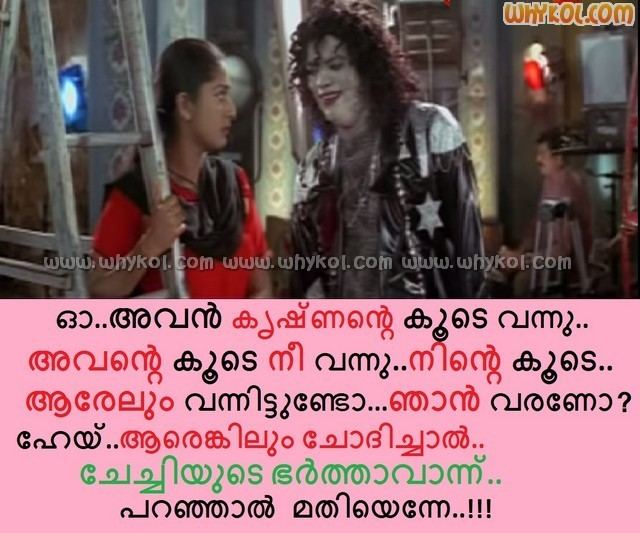 Plot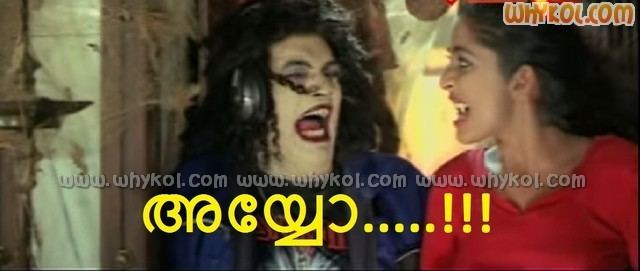 Chandu (Jayasurya) has a problem with his name: Everyone who hears it instantly believes that he is a cheat (Chathiyan Chandu).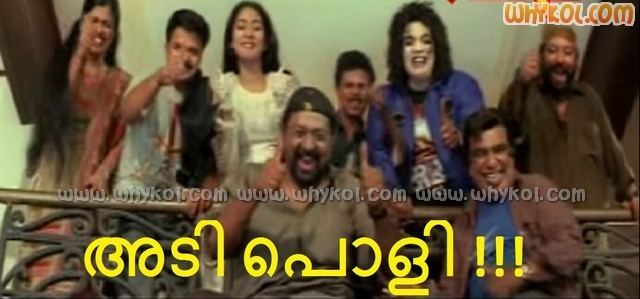 He wants to be a famous script writer. He approaches all directors, but his stories are flops. So he decides to write his own story.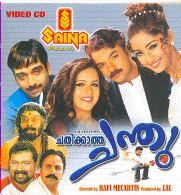 Chandu is the son of a servant who works in a big mansion. The master's (Janardhanan) daughter Indira (Bhavana) is in love with Chandu. But Chandu doesn't want to "hurt" his master. So he refuses Indira's love, but Indira never gives up. One day Janardhanan gets hold of the love story and wants Chandu to give up. He asks Chandu to write letters that will describe his love with an imaginary "Vasumathi" in an imaginary "Thottakkattukara" village. Janardhanan purposefully gives Bhavana the letters which makes her heartbroken. In one of those letters Janardhanan asks Chandu to write that he is planning to leave town with "Vasumathi" which completely breaks Indira's heart. But she posts all the letters after reading them. Thampuran (Janardhanan) then asks Chandu to leave town.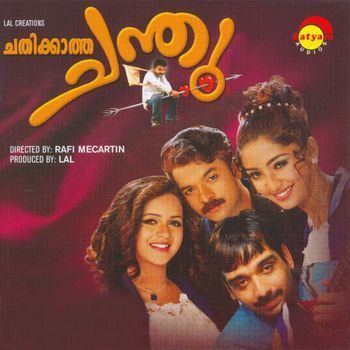 Now as fate permits, there really is a "Vasumathi" (Navya Nair) in a real Thottakkattukara village, who is on the verge of suicide (reason revealed later). Chandu's letters give her hope, and she decides to leave town as per the last letter. But there comes the clash: In the Madras bus there is Krishnan (Vineeth) to whom Chandu tells his own story and tells him that even if the real Vasumathi comes he will not accept her. Hearing the story Krishnan and the passengers in the bus feels sorry for her ask her to go back to her home. However krishnan takes chandhu and vasumathi with him to his stay place. The next day he takes them to his shooting spot there chandhu tells his story to (Lal (actor)) who is the director of the movie he also adds that Vasumathi comes out of the home believing those letters. When Lal tells that no girl will come like that stupidly Vasumathi opens her story that she was born in a rich family and her uncle (Siddique (actor)) kills her mother(Navya Nair) and granny and cruelly treats her as if she was possessed by demons. She was tortured everyday by a Hindu priest (Jagathy Sreekumar). So she decides to die at that time she receives the letter. She completely believes that there is someone for her and comes out of her home. When Vasumathi finishes her story Krishnan says to Lal that it was her own life and they decides to make them join together. And suddenly there is a twist Bhavana arrives the place the total plan collapses. And then in the absence of Krishnan, Vasumathi was compelled to go with her brother-in-law. When krishnan returns home he reveals the truth to Chandhu. After that the entire movie team rescues Vasumathi. At last there was a happy ending. Chandu becomes a successful director as he wishes and make a film based on his and Vasumathi's life. After a surprise it is revealed that a wedlock between Chandhu and Vasumathi as well as Indira and Krishnan is done. The story ends in a beautiful note.
Box-office performance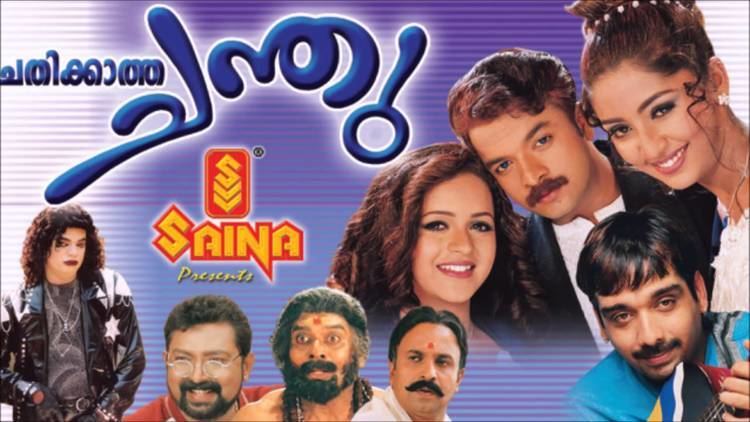 The movie was a superhit at the Kerala Box Office. The imaginative story plot line and comedy scenes were well praised. The story is one that reveals that 'ghosts' are just imaginative creations developed in movies. It also shows how the "effects" of ghosts are portrayed in a movie.
Cast
Jayasurya as Chandu
Navya Nair as Vasumathi and Vasumathi's mother
Vineeth as Krishnan a.k.a. Kichu
Bhavana as Indira
Siddique (actor) as Vasumathi's Uncle
Lal as the director
Janardhanan as Thampuran
Kulappulli Leela as Chandu's mother
Salim Kumar as Dance Master Vikram
Cochin Haneefa as Camera man
Krishnakumar as Aravindan
Vinayakan as Romy
Madhu as Vasumathi's grandfather
Indrans as Chandu's friend
T. P. Madhavan
Jagathy Sreekumar as Manthravadi
Bindu Ramakrishnan as Vasumathi's grandmother
Soundtrack
The film's soundtrack is composed by Alex Paul. Lyrics are penned by Gireesh Puthenchery and Santhosh Varma.
Songs
1Hossaina HossainaSujatha - Afsal4:25
2Kakothi KavileM G Sreekumar - Vidhu Prathap4:41
3Love LetterBalu3:55

References
Chathikkatha Chanthu Wikipedia
(Text) CC BY-SA