Years active

2007–present







Born

29 December 1981 (age 33) (

1981-12-29

)

Parents

Margaret Riley, Michael Riley

Movies and TV shows




Similar People
Charlotte riley peaky blinders season 2 world premiere interview
Charlotte Louise Riley (born 29 December 1981) is an English actress. She is known for her roles as Sarah Hurst in Easy Virtue and as Catherine Earnshaw in ITV's adaptation of Wuthering Heights.
Contents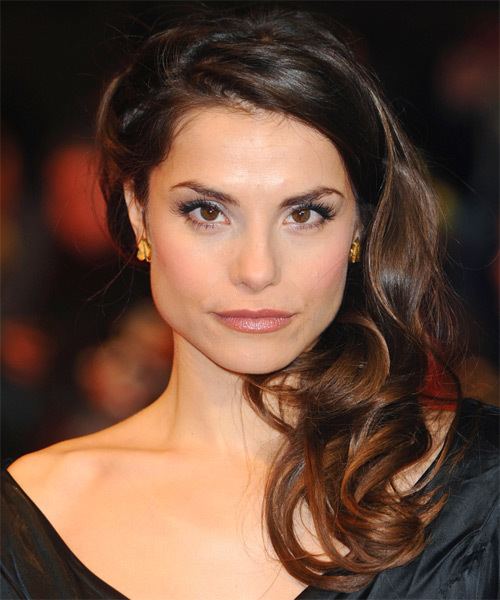 Celebrated actress and former pupil charlotte riley editor patter barron open new sixth form
Early life and education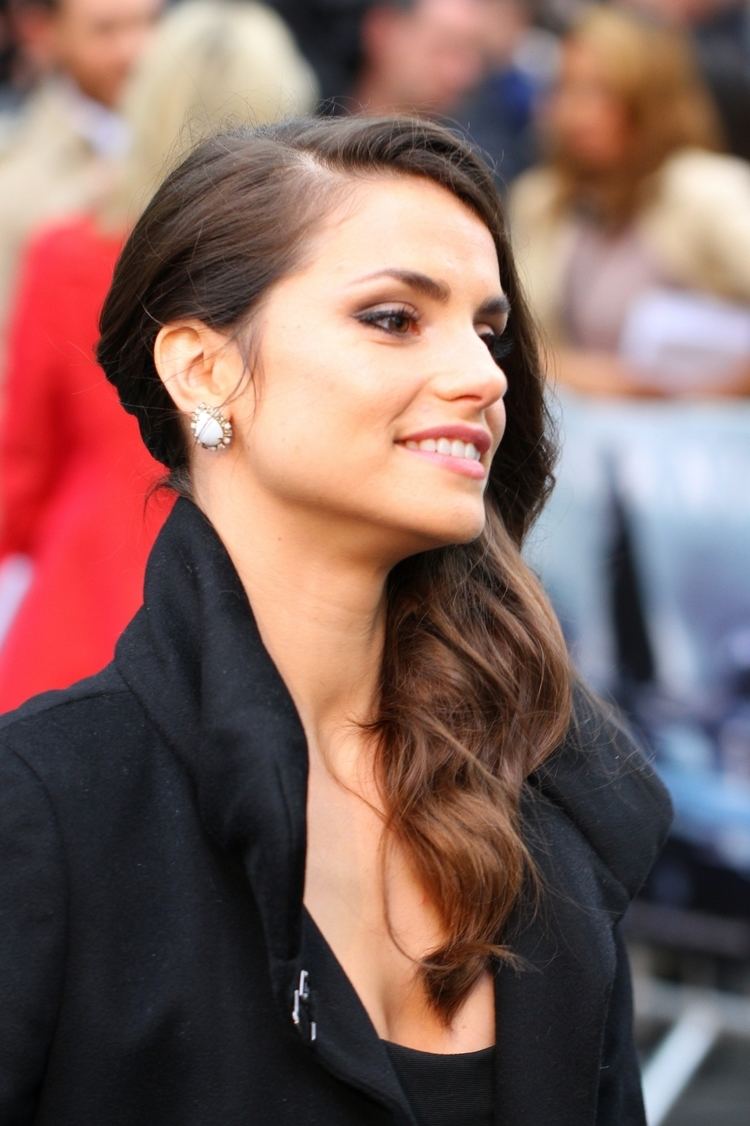 Riley was born in Grindon, County Durham. She was brought up in County Durham and attended Teesside High School from the age of 9 until 18. She attended St Cuthbert's, Durham University from 2000–03, performing with the Durham Revue and in plays and musicals and graduating with a degree in English and Linguistics; she also attended the London Academy of Music and Dramatic Art from 2005 to 2007.
Career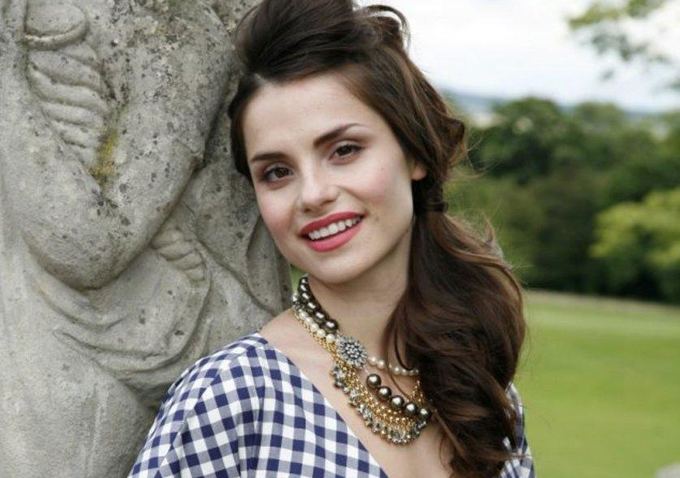 In 2004, Riley won the Sunday Times' Playwriting Award for Shaking Cecilia, which she co-wrote with Tiffany Wood. She appeared in Edge of Tomorrow, starring Tom Cruise and Emily Blunt. She also appeared onstage at the Royal Court Theatre production of The Priory, by Michael Wynne. She co-starred in London Has Fallen, the sequel to the 2013 film Olympus Has Fallen, where she portrayed an MI6 agent Jacqueline Marshall. She also portrayed Arabella Strange in the miniseries adaptation of Jonathan Strange & Mr Norrell.
Personal life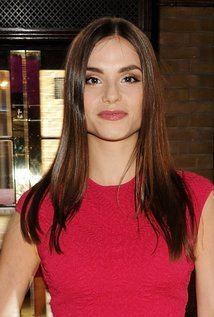 She became engaged to English actor Tom Hardy in 2010. Riley and Hardy worked together on Wuthering Heights and The Take. The couple married in July 2014. In October 2015, their first child was born.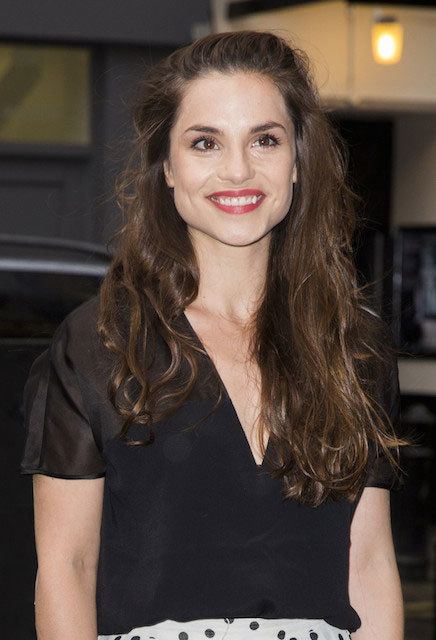 Filmography
Actress
2022
The Peripheral (TV Series)
as
Aelita West
- The Creation of a Thousand Forests (2022) - Aelita West
- The Doodad (2022) - Aelita West
- Fuck You and Eat Shit (2022) - Aelita West (credit only)
- What About Bob? (2022) - Aelita West
- Jackpot (2022) - Aelita West (credit only)
- Haptic Drift (2022) - Aelita West
- Empathy Bonus (2022) - Aelita West
- Pilot (2022) - Aelita West
2022
Fireworks (Short)
as
Gillian Lye
2021
The Interview (Short)
as
Linette
2019
A Christmas Carol (TV Mini Series)
as
Lottie / Ghost of Christmas Present
- Chapter Three: A Bag of Gravel (2019) - Lottie / Ghost of Christmas Present
- The Human Beast (2019) - Lottie / Ghost of Christmas Present
2018
Dark Heart (TV Series)
as
Juliette
- Episode #1.6 (2018) - Juliette
- Episode #1.5 (2018) - Juliette
- Dead Men Don't Pay Debts: Part 2 (2018) - Juliette
- Dead Men Don't Pay Debts: Part 1 (2018) - Juliette
- Suffer The Children: Part 2 (2018) - Juliette
- Suffer The Children: Part 1 (2018) - Juliette
2018
Press (TV Mini Series)
as
Holly Evans
- Resonance (2018) - Holly Evans
- Two Worlds (2018) - Holly Evans
- Magic (2018) - Holly Evans
- Don't Take My Heart, Don't Break My Heart (2018) - Holly Evans
- Pure (2018) - Holly Evans
- Death Knock (2018) - Holly Evans
2018
Swimming with Men
as
Susan
2018
Trust (TV Series)
as
Robina / Robina Lund
- White Car in a Snowstorm (2018) - Robina
- John, Chapter 11 (2018) - Robina
- Silenzio (2018) - Robina Lund
- That's All Folks! (2018) - Robina Lund
- Lone Star (2018) - Robina
- The House of Getty (2018) - Robina Lund
2018
Sticky (TV Series)
as
Ziggy
- Where Eagles Fap (2018) - Ziggy
2014
Peaky Blinders (TV Series)
as
May Carleton
- Dangerous (2017) - May Carleton
- Heathens (2017) - May Carleton
- Episode #2.6 (2014) - May Carleton
- Episode #2.5 (2014) - May Carleton
- Episode #2.4 (2014) - May Carleton
- Episode #2.3 (2014) - May Carleton
2017
King Charles III (TV Movie)
as
Kate
2016
Close to the Enemy (TV Mini Series)
as
Rachel Lombard
- Episode #1.7 (2016) - Rachel Lombard
- Episode #1.6 (2016) - Rachel Lombard
- Episode #1.5 (2016) - Rachel Lombard
- Episode #1.4 (2016) - Rachel Lombard
- Episode #1.3 (2016) - Rachel Lombard
- Episode #1.2 (2016) - Rachel Lombard
- Episode #1.1 (2016) - Rachel Lombard
2016
London Has Fallen
as
MI6 Jacquelin Marshall
2015
In the Heart of the Sea
as
Peggy Chase
2015
Killing Thyme (Short)
as
Anna
2015
Jonathan Strange & Mr Norrell (TV Mini Series)
as
Arabella
- Chapter Seven: Jonathan Strange & Mr Norrell (2015) - Arabella
- Chapter Six: The Black Tower (2015) - Arabella
- Chapter Five: Arabella (2015) - Arabella
- Chapter Four: All the Mirrors of the World (2015) - Arabella
- Chapter Three: The Education of a Magician (2015) - Arabella
- Chapter Two: How Is Lady Pole? (2015) - Arabella
- Chapter One: The Friends of English Magic (2015) - Arabella
2014
Edge of Tomorrow
as
Nance
2014
Grand Street
as
Camilla Reilly
2012
The Town (TV Mini Series)
as
Alice
- Episode #1.3 (2012) - Alice
- Episode #1.2 (2012) - Alice
- Episode #1.1 (2012) - Alice
2012
World Without End (TV Mini Series)
as
Caris
- Checkmate (2012) - Caris
- Queen (2012) - Caris
- Rook (2012) - Caris
- Plague and Passion: Part 1 (2012) - Caris
- A Crown Tested: Part 2 (2012) - Caris
- A Crown Tested: Part 1 (2012) - Caris
- Medieval Life and Death: Part 2 (2012) - Caris
- Medieval Life and Death: Part 1 (2012) - Caris
2010
DCI Banks (TV Series)
as
Lucy Payne
- Friend of the Devil: Part 1 (2011) - Lucy Payne
- Aftermath: Part 2 (2010) - Lucy Payne
- Aftermath: Part 1 (2010) - Lucy Payne
2010
Foyle's War (TV Series)
as
Mandy Dean
- Killing Time (2010) - Mandy Dean
2010
Marple (TV Series)
as
Margot Bence
- The Mirror Crack'd from Side to Side (2010) - Margot Bence
2009
Spanish Flu: The Forgotten Fallen (TV Movie)
as
Peggy Lytton
2009
The Take (TV Mini Series)
as
Maggie
- Episode #1.4 (2009) - Maggie
- Episode #1.3 (2009) - Maggie
- Episode #1.2 (2009) - Maggie
- Episode #1.1 (2009) - Maggie
2009
Wuthering Heights (TV Mini Series)
as
Cathy
- Part 2 (2009) - Cathy
- Part 1 (2009) - Cathy
2008
Easy Virtue
as
Sarah Hurst
2008
Inspector George Gently (TV Series)
as
Carmel O'Shaughnessy
- The Burning Man (2008) - Carmel O'Shaughnessy
2008
Survey No. 257 (Short)
as
Emma
2008
Dis/Connected (TV Movie)
as
Kate
2007
Holby City (TV Series)
as
Tanya Cusan
- Someone to Watch Over Me (2007) - Tanya Cusan
2007
Grownups (TV Series)
as
Chloe
- Send (2007) - Chloe
Producer
2022
Apex (Short) (producer)
2021
The Interview (Short) (producer)
2020
Mairi (Short) (producer)
Thanks
Self
2021
Kay Burley @Breakfast (TV Series)
as
Self - Actress
- Episode dated 9 April 2021 (2021) - Self - Actress
2021
Sky News Today (TV Series)
as
Self - Actress
- Episode dated 9 April 2021 (2021) - Self - Actress
2021
The Early Rundown (TV Series)
as
Self - Actress
- Episode dated 9 April 2021 (2021) - Self - Actress
2018
The One Show (TV Series)
as
Self
- Episode dated 12 December 2019 (2019) - Self
- Episode dated 9 July 2018 (2018) - Self
2016
The Oscars (TV Special)
as
Self - Audience Member
2014
A World on the 'Edge of Tomorrow' (Video short)
as
Self
2013
The Making of Entity (Video documentary short)
as
Self
2012
Words of Captain Scott (TV Movie documentary)
as
Kathleen Scott
2009
Breakfast (TV Series)
as
Self - Actress
- Episode dated 7 December 2009 (2009) - Self - Actress
Archive Footage
2021
Kurupting the Industry: The People Just Do Nothing Story (TV Special documentary)
as
Self - Best Scripted Comedy BAFTA 2017 presenter
Soundtrack
2022
The Peripheral (TV Series) (performer - 1 episode)
- Haptic Drift (2022) - (performer: "Mary, Mary, Quite Contrary" - uncredited)
References
Charlotte Riley Wikipedia
(Text) CC BY-SA